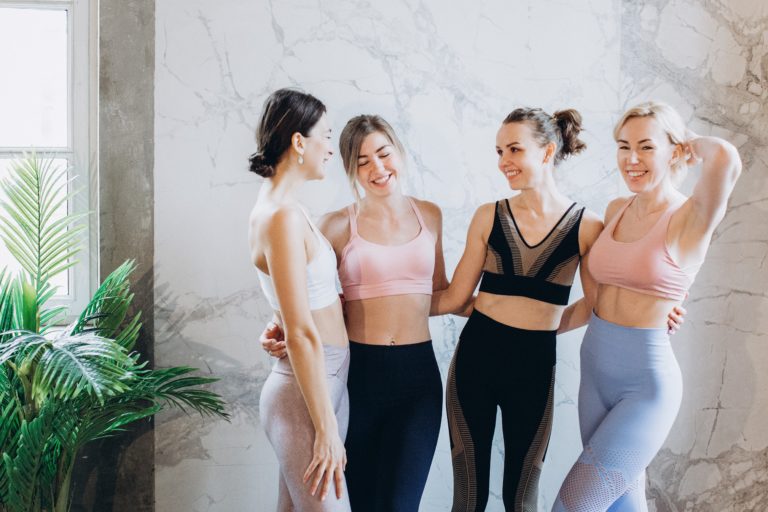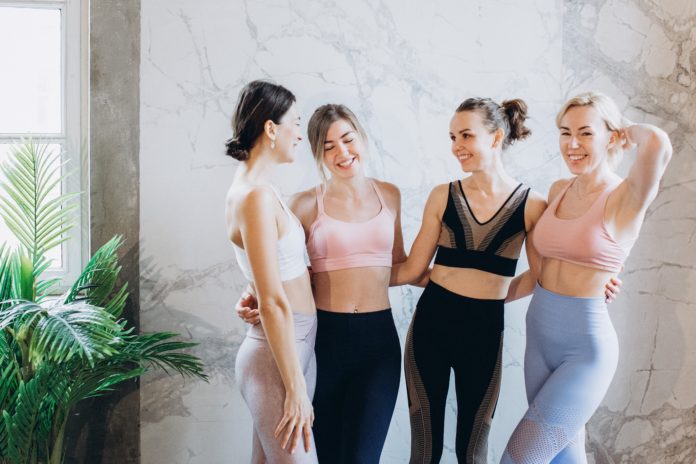 Choosing the right sports bra can make a huge difference in your workout. Whether you like running, walking, gym or studio workouts, you will need a sports bra that is supportive, comfortable and easy to wear. Not to forget, it should be good looking and durable if you want to check off all the boxes.
Here we have the best sports bras available in the market in terms of comforts, shape, sizes, sweat-wicking material and design. Let's check them out.
How to find the best sports bra for you
The first thing that you should remember is that you need to choose a suitable sports bra for your activity level and size. Below are some of the things that you should keep in mind when choosing the best types of sports bra for yourself.
Sizing
Always check the brand size chart carefully, as every brand follows a different sizing guide. It is normal if your sports bra size does not match your t-shirt bra size. Sports bras are compressed to provide good support; however, they should not feel uncomfortable and constricting.
Compression vs encapsulation
Compression bras hug you, giants, the body and are perfect to suit small cup sizes while encapsulating separate bra breasts to provide individual support. Bras with encapsulation or a combination of both are perfect for large-sized cups.
Moisture management
If you need a sports bra for the gym or any activity with a lot of sweating, choose a fabric with moisture-wicking quality. To check the moisture-wicking quality of your bra, start by dropping water inside where the fabric will be touching the skin. If the water does not spread quickly and it beads up, then the bra does not have moisture-wicking material.
Chafing and irritation
Common everyday bra complaints are caused by constant rubbing and sweating. If you choose a moisture-wicking fabric that you need a bra with minimal stitching and seams to reduce friction while working out, especially when running. Always buy the right size, neither too small nor too big.
Style
There are so many types and styles of sports bra to choose from depending on your activity level and likings. Go for racerback style for a high range of motion, and for extra support, go for bras with underwire and removable cups. If you are struggling to find a good fit, go for adjustable straps.
Nike Swish Sports Bra
This is the most comfortable sports bra that is suitable for medium-impact exercises like the gym. It has a compressive fit that will hold you perfectly with racerback to allow a good range of motion. This is durable, supportive and made of moisture-wicking material.
Fittin Sports Bras (4-Pack)
If you are looking for a value pack, then Fittin has a four bra pack combo that costs less than an individual sports bra. Similar to Nike, it offers medium support and comes with removable pads. The only downside with these is that you will have to hand wash them, which doesn't clean sweat as nicely as a machine does. Still, it is one of the bestsellers on Amazon.
Freya Active Underwire Molded Sports Bra
For my girls with big breasts, a Freya sports bra is the perfect option. This bra comes with thick adjustable straps for extra support and moulded underwire cups for breathability and encapsulation. It also has a hook featured in straps to convert it into a racerback sports bra. Women with cup sizes between D through H will like it, especially because it does not make you look uniboob and is super easy to wear.
Under Armour Infinity High Sports Bra
Whether you like doing HIIT, CrossFit or any other high-intensity workouts, you need a high impact sports bra for extra support. Under Armour's Infinity sports padded bra has moulded cups with a firm band underneath, racerback and wide straps to give ideas of comfort, support and range of motion. It also features mesh components for moisture-wicking materials and breathability to keep you dry during sweaty sessions.
Lululemon Flow Y Bra
Low-impact exercise like yoga, dance classes or cycling does not require heavy support, which is why Lululemon low-impact sports bra is a great choice. It is made of smooth stretchy fabric and features thin straps with a Y-back to allow complete motion when changing yoga poses. It does not have any underwires, so you feel less restricting, but it does come with removable cups for extra shaping benefits.
Panache Wired Sports Bra
A perfect high-impact sports bra for girls with big breasts, Panache comes in a range of sizes. It offers excellent compression and is breathable, which makes it perfect for high-impact and sweaty workout styles like running. It also offers great separation and support, which fits so well. Women with large busts love its support, fit and adjustability. You can also cover it in a racerback.
Calvin Klein Performance Reversible Sports Bra
For small bra size, you do not need any padding, wire and this Calvin Klein racerback offers comfort and medium support. The seamless and smooth fabric is durable, provides the right amount of support without feeling too tight, and sits seamlessly like your second skin. Another great thing about this sports bra is that it is reversible and can be worn from both sides.
Lululemon AirSupport Bra
Lululemon comes with an innovative style and ticks off all the boxes for getting a good running bra. It is sweat-wicking fabric, seamless, lightweight and prevents skin chafing while providing full coverage foam to minimize bounce. It is excellent for getting support and coverage even on long sweaty runs that too without any uni-boob effects.
CRZ YOGA Longline Sports Bra
This is a medium impact sports bra that can be easily worn under a shirt, crop top providing enough support with extra coverage and stability around your torso area. It has smooth fabric and is slightly compressive with a strappy criss-cross back design that looks stylish and equally functional. It is available in 37 colours and prints.
KNIX Catalyst Sports Bra
Another best high impact sports bra is from KNIX. It is specifically designed to lower your breast movement, which makes it ideal for runners and people with large breasts. However, it is little on the pricier side but offers more coverage as compared to other bras. It includes some amazon features like breathable seamless fabric, which prevent chafing and comes with adjustable, thick straps. The size chart of the bra is a little different; therefore, remember to carefully check the sizing.
Fruit of the Loom Built-Up Sports Bra
Most sports bras are made of synthetic materials because of their sweat-wicking feature. However, if you prefer wearing cotton bras, then you will like this one. It contains spandex for stretch; however, it is not suitable for high-intensity workout routines. The sports bra feels comfortable on the skin and can also be used as a lounge bar. It also comes for plus size girls with sizes going up to 50. The best thing is that these are available in a set of three, making them cheaper than buying a single pair. 
Champion Plus-Size Vented Sports Bra
Suppose you are looking for an extra support women sports bra for heavy breasts. The champion sports bra is available upto 4X size and features cooling mesh panels, sweat-wicking fabric, and built-in ventilation. Although these do not come with individual high impact sports bras, these offer the perfect fit for medium-impact activities like gym or cycling. It has a keyhole racerback design and gives a compressive fit without restricting any of your movements.
Final Words:
This is all we had for the best sports bra to take part in all your fitness activities without feeling uneasy. There are so many different types of sports bras, but not all of them are suitable for you. You need to understand your requirements and then narrow down your choices to find the most comfortable one.
We hope you like this post. Do not forget to leave comments down below.