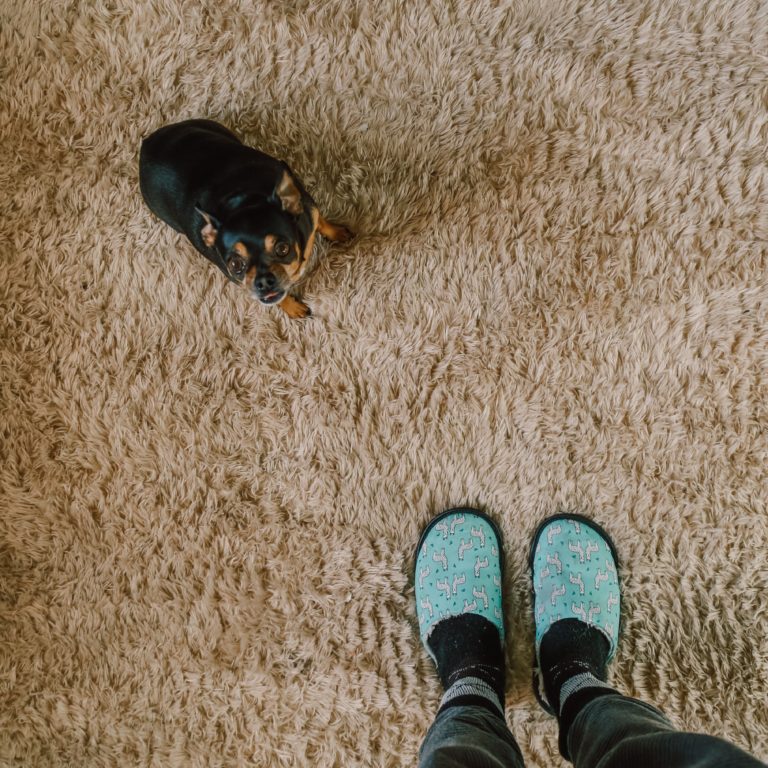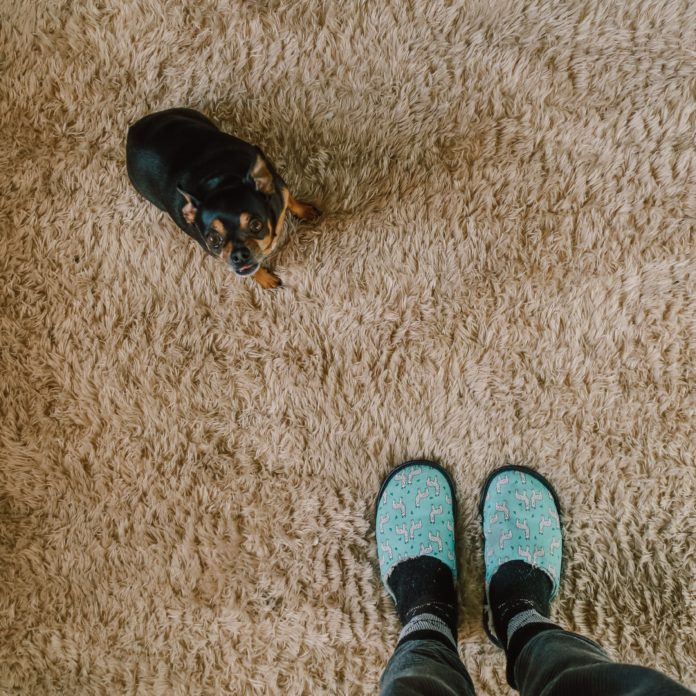 After a long day at the office, the best feeling is to step into the most comfortable pair of slippers for men with wide feet and comfortable foot padding. With tons of slipper options in the market, finding the right one can be challenging.
Some brands make slippers that look yet modern and come with waterproof soles, while some designers specialize in high-end luxury, keeping fashion trends in focus. Then some brands put comfort and memory foam or soft cushioned foam their first priority.
Whether you enjoy traditional-style slippers for men or something expensive to showcase your fashionable personality, we have shortlisted some of the best brands to buy slippers for men.
Best Slipper Brands For Men
Barbour
Barbour is a British luxury brand famous for its hefty jackets. You can expect the same comfort and quality from their slippers. The brand puts equal amounts of attention to detail and upscale finishes. Comfortable, well-made, and trendy Barbour designs some of the best men's slippers that you can wear outdoors and also around your house. Whether You like moccasin-style shoes or open heel slippers, you will find a pair that you want in this brand.
Polo Ralph Lauren
Ralph Lauren is popular for its modern comfort, trendy fashion, and quality construction to design the best slippers for men you will fall in love with. This is a reputable brand in the American fashion company which makes mid-range accessories and apparel.
Ralph Lauren slippers are comfortable to be worn at home and stylish enough to go outdoors. These have suede uppers and feature wool interiors, making them extremely comfortable and popular for a good reason. These slippers come with good detailing that looks solid without being too blingy or showy. Your feet will be warm and cozy throughout.
UGG
There is no other brand that makes as comfortable slippers as UGG. The brand is famous for its function-forwards comfort and designer boots. UGG slippers are equally amazing and maintain their sturdy construction with an airy, lightly cushioned interior.
These feature thin rubber soles, soft wool lining, and a slip-on design perfect to be worn indoors. UGG slippers are fashionable and versatile like loafers and perfect for men who prefer comfort over fast fashion trends.
Acorn
From boots to moccasins and slippers, Acorn makes a wide range of slippers for men. Their slippers are equipped with comfy and cozy. Acorn slipper socks feel comfortable on feet like fuzzy socks but are waterproof and more durable than boots. These are ideal when you plan on staying indoors but may go out to walk your dog. The slippers are designed like low-cut sneakers, which keep your feet protected and warm.
Gucci
Gucci is a high fashion brand that does not need any introduction. The brand makes everything from shoes to apparel, handbags to accessories, and menswear. The label has an upscale style, fancy design and makes some of the best leather slippers for men to roam around in the house.
The slippers are lined with lambswool and have Horsebit finishing, making them look clean and stylish with open heels. Some of the Gucci slippers come with velvet filigree that will make you feel like royalty. Bold and functional Gucci slippers are the best pick if you are in the mood to splurge.
Bottega Veneta
If you are anything designer, then Bottega Veneta slippers are a must-have in your collection. The shoes are made of lambskin, a luxurious material. With premium construction, fine materials, and underrated style, you will enjoy wearing these slippers.
Haflinger
If you are looking for long-lasting slippers for men made with traditional materials, then Haflinger slippers are a must check out. The cork sole makes them apt to wear indoors on hardwood floors. The felted upper wool makes a nice addition for both traditional style and added warmth. This German brand sells everything from clogs to boots and many different types of slippers.
Dolce & Gabbana
Dolce & Gabbana makes slippers that are comfortable to wear indoors and stylish to wear outdoors. These may not feel as warm as your traditional slippers, but you can never go wrong with D&G slippers. Gold detailing over rich velvet makes them a statement piece.
Bearpaw
Bearpaw shoes are designed to make you feel like your feet are getting a bear hug. Their popular flagship ankle boot will cover your feet in the warm woolen lining and keep the toes cozy during snowy days. Once you slip on Bearpaw slippers, you would never want to take them off.
Versace
Versace slippers are here to up your slippers game by adding a class. With inventive designs and baroque styling on classic silhouettes, these slippers for men are perfect for anyone looking to experiment with something new. Versace slippers will look amazing even with a black outfit if you are confident enough to pull it off.
Minnetonka
Minnetonka is the most iconic moccasin slipper brand in the market. If you need the best pair of slippers for men that look good with jeans and a sweatshirt to give you a casual look in winter, you should not look any further than Minnetonka.
These slippers look stylishly cool, and you will hardly find an option that keeps you warm and makes you look versatile.
Buscemi
Designed with simple and cozy construction, Buscemi slippers are functional footwear for men. These leather slippers for men are a stylish edition with cool features. These come with drawstrings that let you customize the fit and are also available in different color options.
Tempur-Pedic
Tempur-Pedic is one of the biggest mattress brands, and now they are ready to take over the slipper world. You can expect similar premium comfort from their slippers as they offer with bedding.
Deer Stag
If you would like cool-looking house slippers to wear around the house and campfire, these deer stage slippers are a must-buy. Best tough man's slippers are made to work both indoors and outdoors and will keep your feet cozy no matter where you wear them. Whether you are on a zoom call or going on a camping trip, you can never go wrong with these high-quality Deer Stag slippers.
LB Evans
LB Evans is a brand offering a little of everything, especially with their moccasin. LB is popularly known for its slim leather slippers for men. These slippers can be worn with joggers, chinos, or even stylish pants. If you are looking for something which is easy to slip into and makes you look good in smart casuals, then you should definitely get your hands on these stylish LB Evans slippers.
Fizz Creations
If you want slippers to express your personality while you walk around the house, try Fizz Creations. The brand carries something to meet the requirements of every man. The slipper designs are made keeping in mind the interests, style, hobbies of every person. Guys can even pick superman, batman, and harry potter, and star wars themes. These cool slippers also make a great gift for super fans.
Read more- Best Places To buy Kurta Pajama For Men
Birkenstock
The brand is known for its sandals; however, they also make good quality slippers. These come with adjustable straps in front, which makes them easy to customize to fit your feet. The comfortable cork sole is perfect to be worn with or without socks, making them great even for the summer season.
Glerups
Glerups might be a newcomer, but they have become well known for their excellent manufacturing. The slippers are made of felt wool from Denmark and maintain the same quality as they did in 1993. These Are made of breathable wool and stay good for year-round use both indoors and outdoors.
So which of these best slippers for men are you going to try next? Leave your answers in the comments below.