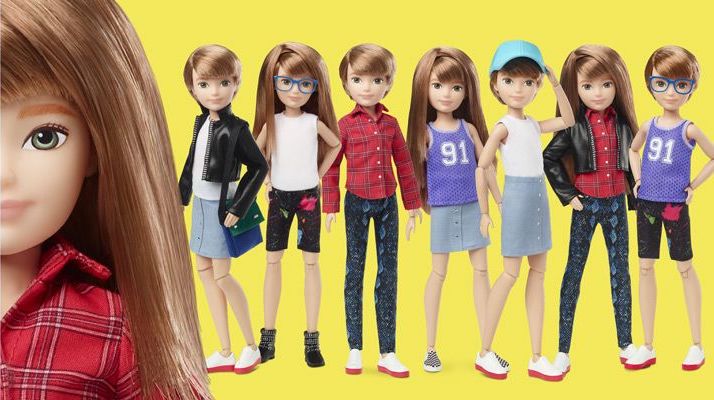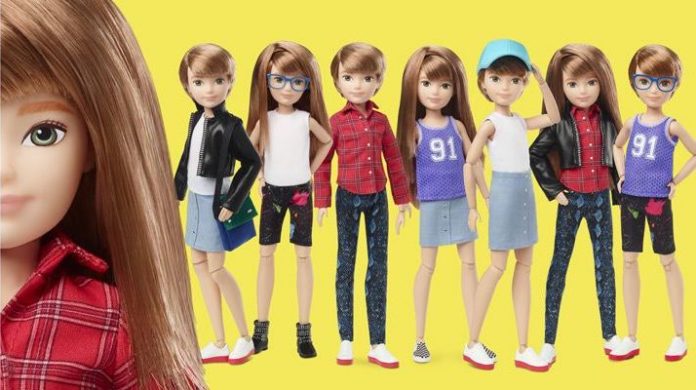 Mattel introduced Barbie in 1959, and the company has come a long way since then. On Wednesday, Mattel launched a range of Creatable World Dolls which are gender-neutral. The core introducing this range of gender-inclusive dolls is to allow the children to "express themselves freely" says the creator of the doll. Regarding the new line of dolls, the Senior Vice President of Mattel's Doll Design Kim Culmone stated, "Toys are a reflection of culture, and as the world continues to celebrate the positive impact of inclusivity we felt it was time to create a doll line free of labels."
Whenever anyone thinks about Mattel dolls, it is difficult to contradict the image of a blonde Barbie. Nevertheless, the launch of gender-inclusive dolls will act as a catalyst in transforming this image. The Creatable World Dolls is a range of dolls without identifiable gender and it allows excluding gender labels and keeping everyone in. The brand has launched customizable dolls. There are six different kits that are available in six different skin tones. Each kit comprises a doll with two options for hairstyles and endless options for styling.
The iconic gender-neutral range is designed in a manner that it allows children to create dolls of their own choice. The dolls are available in different skin tones and come with switchable hair wigs and clothes, and exclusion of gender tags facilitates endless possibilities of styling. The dolls come with shorts hairs and long wigs, and a wardrobe featuring a different type of clothes like tutus, trousers, and hoodies.
The new doll is developed on the basis of testing with 250 families, and 15 children identified as gender fluid or trans as reported by Times magazine. Retailing for $44.99 the doll hopes to redefine the beliefs that bifurcate the toys of boys and girls, as it erases the traditional taboos.