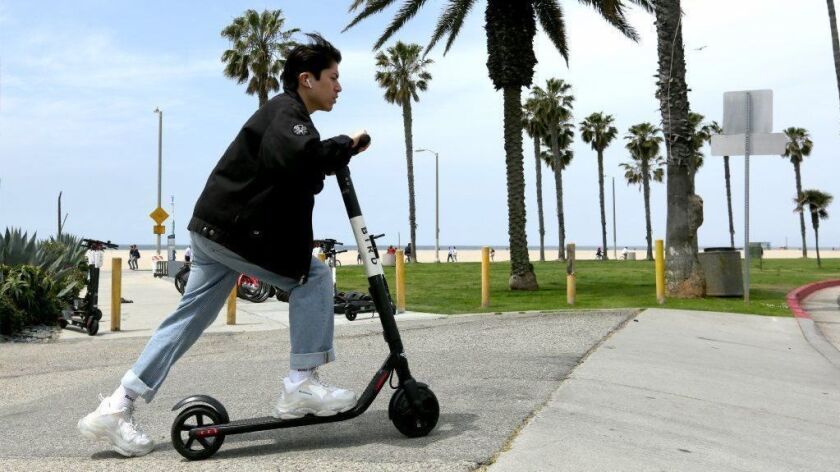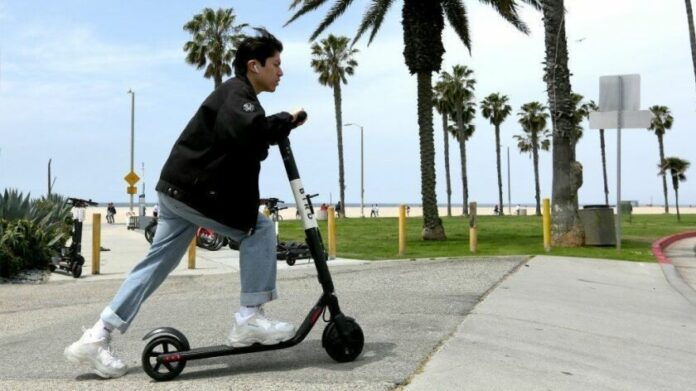 In recent times, there has been a rise in transportation strategies, which have turned out to be the greatest development. Among these inventions, the most popular one is non-car-based vehicles, i.e., 'Electric Scooters.' Companies like 'Bird' and 'Lime' have made these scooters. People who are living in cities with a certain size and amount of population might know about these scooters. Internationally, these electric scooters are very popular because they are a suitable mode of transportation/vehicle. They are fun for play rides and good for cities and towns in terms of pollution. However, companies like 'Bird' and 'Lime' are acing in their production, but other companies like 'Spin,' 'Lyft' and so on are coming into the picture. Apart from this, a question crosses the mind- How do we use it?
All you have to do is find the app for the respective company to find the scooter, then use your phone's camera to start the scooter. After this, get on with the ride until you're done. You are free to leave it where you are, and then comes the payment; it tells you the cost on the app according to the minutes you rode i.e, '30 cents' a minute. As we know, these are Electric Scooters and need to be charged daily. Companies have taken it as a money-making business. They hire common people like you and me- who take up these scooters at their homes, charge them at night and then put them back on the streets for use. These people charging the scooters are named 'Bird Chargers' and 'Lime Juicers.'
Signing Up To Be Lime Juicer and A Bird Charger
The process of sign-up to become a Bird Charger or Lime Juicer is effortless. Some people sign-up through advertisements on Facebook,, whereas others sign-up directly through Bird App. The steps are the same as the other economy apps.
After signing up, you will receive the charging cables through mail then you can activate the electric bird scooter. Earlier, they used to provide orientation sessions to each person explaining to them how to use the app? and how does this all work?
Now, if you are willing to sign-up for Lime charger, the process is absolutely the same, by website or app. Lime gives you four charging cables.
How does Charging Work?
There are some things that you will see in the process of becoming a Bird Charger or Lime Juicer; the steps for the same are given below:
Visit the charger mode and look for scooters to charge.
Catch the scooters and charge them at your office, home, etc.
After they are charged, set the scooters free at a Bird Hub or Lime hub.
These steps require a little explanation, I have attempted to do so in the following points:
Finding a Lime or Bird Scooter Charger
The very first step is to find the Bird Scooter or Lime Scooter to charge. In Bird electric scooter, the button is under the name 'Charger' mode, and in Lime electric scooter, it is in the name 'Juicer' mode. In this mode, scooters that require a charge will be displayed. The pay differs in each scooter according to how much time it has been since it was last charged. The longer the time span, the higher the pay will be.
Capturing and Charging a Lime or Bird Scooter
In this step, the contractors bring the scooters home to charge their batteries fully. By scanning the app, you can unlock the scooter; you can either ride or walk the scooter home. If the scooter's battery is dead,, you can kick-start it like other scooters. In Bird scooters, speed is limited to 5mph, making it frustrating to ride. Earlier, Lime had no restricted actions on the speed of its scooters, but that is not the case anymore. These electric scooter chargers look like laptop chargers. Each scooter takes upto 4 to 5 hours to get its battery 100% charged up. You have one advantage that both of these scooters can be charged by each other's chargers. Like bird scooter charger can be used to charge Lime scooter and vice-versa.
Releasing Your Bird or Lime Electric Scooters
After being charged, the Bird electric scooter and Lime electric scooters need to be left at their spots' Bird Nests or LimeHubs'. These spots are present in highly-populated areas and neighborhoods. Bird instructs their contractors to release the scooters between 4 am and 7 am. Payment is reduced if the scooters are released late. Some areas have these hubs in abundance, so getting your scooter wont to be a difficult task. You have to leave the scooters at these hubs in the morning on your way to work, which is convenient for you.
How Much Are Bird Scooters?
Bird and Lime have a somewhat similar pay structure where they pay $3 to $5 for both charging and setting free the scooters. Also, the pay varies according to the time span when the scooter was last charged. Lime fluctuates its pay according to each scooter which happens to be between $4 to $5. People in this generally earn between $15 and $25 on their way to work in the morning. Bird scooters turn out to be a little beneficial as they still pay you a reduced payment even if you release a Bird that is not fully charged.
CONCLUSION
People have claimed this work as an interesting one as it demands no extra effort and hustle. You make money every day only on your way to work. For those who are looking for income, it is the best way to start with. Because Bird and Lime electric scooters charger have risen in the market, the bird charger reviews are very complementary. Some of them are:
"That's what makes Lime really good – I can charge up 4 Limes during the evening, then drop them off at the Hub next to my house before I go to bed".
"The strategy I do is that if a hub is full, I will check out the scooters as a rider and then a short distance out of the hub. This opens the hub spaces in the hub where you can then drop off scooters at. This is really only cost-effective though if you have Lime referral codes that make the unlock free – otherwise,, it'll cost too much to do that".
Also, the steps are explained in the article if you are willing to sign up for Lime Juicer and Bird Charger.