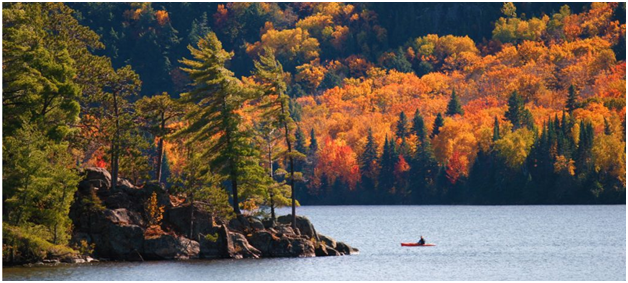 Ontario's autumn is a captivating blend of nature's artistry, cultural festivities, and cozy retreats. As the landscape undergoes its seasonal transformation, Ontario offers a multitude of activities to immerse oneself in.
Chasing Autumn Leaves
Ontario paints a portrait of fall like no other. The explosion of reds, oranges, and golds across the province makes leaf peeping an activity that resonates with both locals and tourists.
Algonquin's Autumnal Palette
Algonquin Provincial Park, with its sprawling forests and serene lakes, is a haven for fall colors. Visitors flock here to drive, hike, or paddle amidst a breathtaking canvas of vibrant foliage.
Paddling Adventures
The stillness of Ontario's waters, paired with the backdrop of colorful forests, makes paddling a rejuvenating experience during fall.
Canoeing in Lake Superior
Lake Superior, with its expansive vistas, offers canoeists an unmatched experience. Paddle across calm waters, flanked by fiery-colored forests and enjoy moments of tranquility.
Harvest Celebrations
Ontario's agricultural roots shine during the harvest season. Families can indulge in traditional activities and relish the produce that autumn brings.
Apple-Picking in Georgian Bay
Orchards in the Georgian Bay area beckon visitors to partake in the timeless tradition of apple-picking. Families roam tree-lined aisles, gathering crisp apples while enjoying the chill in the air.
Culinary Trails
Ontario's culinary scene is a reflection of its seasonal changes. Autumn introduces a myriad of flavors and dishes that are both comforting and delicious.
Pumpkin Delights in Local Cafes
From freshly baked pumpkin pies to aromatic pumpkin-spiced lattes, cafes and bakeries across the province proudly showcase their autumn-inspired treats.
Toronto's Vibrant Festivals
Toronto's cosmopolitan essence shines through its diverse fall festivities that celebrate arts, culture, and global connections.
Toronto International Film Festival
TIFF is more than just a festival; it's a cultural phenomenon. Every autumn, Toronto's streets buzz with film enthusiasts, directors, and actors from around the world. Red carpets, movie premieres, and cinematic discussions encapsulate the city's spirit.
Nature Trails and Hikes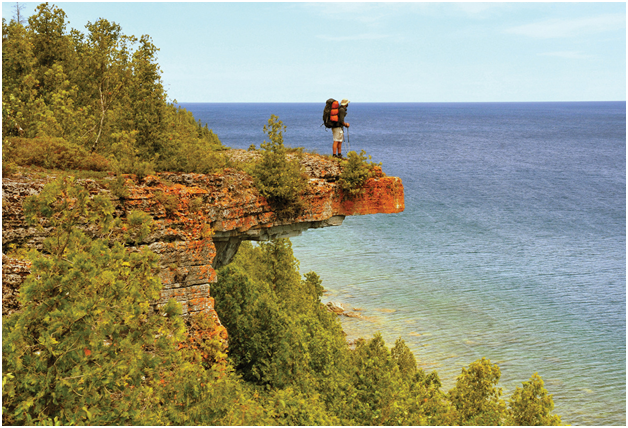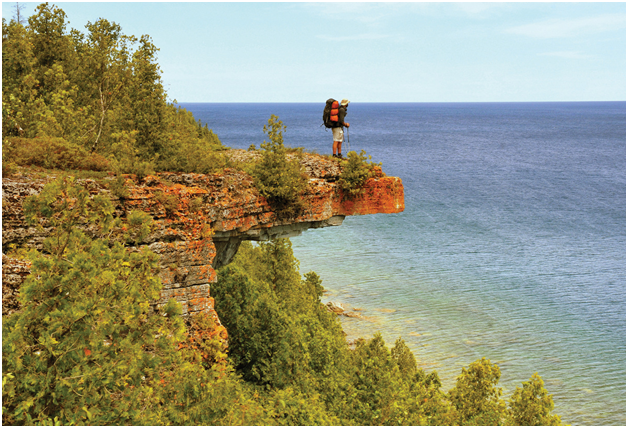 The crisp autumn air and a carpet of fallen leaves make hiking in Ontario during fall a sensory delight.
Bruce Trail Expeditions
Stretching for over 890 km, the Bruce Trail offers varying terrains and difficulty levels. But come autumn, every path is united by the tapestry of fall colors, making each hike a picturesque journey.
Cozy Indoor Activities
For those days when the fall chill hits hard, Ontario has a plethora of indoor activities to keep one entertained and warm.
On those wet autumn days when you really don't want to venture outside you can always pull up the Ontario BetMGM casino app and try your hand at the slots and table games.
Wine Tours
Vineyards in autumn are not just about wine; they're about the experience—the golden hues of grapevines, the cool breeze, and the promise of a fine vintage.
Niagara Wine Festivals
The Niagara region, renowned for its wines, celebrates the grape harvest season with fervor. Attend wine tastings, tour vineyards, and delve into the winemaking process during this festive period.
Cozy Cabin Stays
Nestled amidst nature, cabins offer a perfect blend of comfort and rustic charm, making them ideal for a fall retreat.
Rustic Retreats in Muskoka
Muskoka's cabins, with their wooden charm and lakeside locations, become sought-after getaways. With the woods displaying a spectrum of colors and the fireplace providing warmth, these retreats define cozy autumn nights.
Bird Watching Excursions
The migratory patterns of birds during fall make Ontario a hotspot for birdwatching, providing glimpses of rare and diverse species.
Point Pelee National Park
Regarded as one of the best birdwatching locales in North America, Point Pelee sees thousands of birds pass through during their fall migration. Equipped with binoculars and cameras, enthusiasts capture moments of avian beauty.
Spooky Halloween Events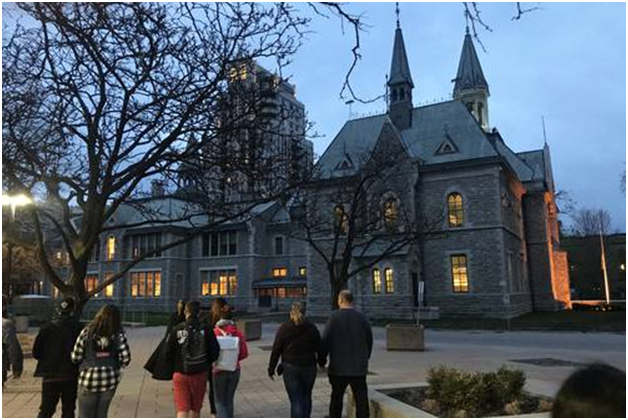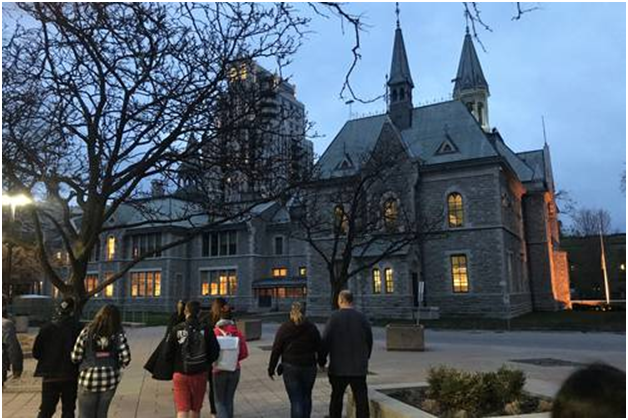 As the days grow shorter and nights longer, Ontario embraces the Halloween spirit with eerie tales and haunted locales.
Haunted Walks in Ottawa
Dive deep into the ghostly past of Ottawa. Guided tours lead brave souls through historic sites, narrating spine-chilling tales and legends that have haunted the city for centuries.
Art and Craft Workshops
Inspired by the season's hues and moods, many local artists in Ontario offer workshops to cultivate creativity.
Pottery Classes in Burlington
In Burlington, pottery studios open their doors for enthusiasts. Here, individuals can mold, carve, and paint, creating artifacts inspired by autumn's charm.
Fishing Expeditions
While many view fall as a time of retreat, for anglers, it's a season of excitement, with fish being more active and abundant.
Salmon Runs in Ganaraska River
Witness the powerful spectacle of salmon battling currents to spawn upstream. Ganaraska River becomes a hub of activity, offering fishing enthusiasts both a challenge and a reward.
Ontario's fall season is a tapestry of vibrant hues, rich traditions, and sensory delights. Whether you're an outdoor enthusiast, a cultural aficionado, or simply someone looking to bask in the season's ambiance, Ontario presents a plethora of experiences.
From the rustic charm of lakeside cabins to the cinematic fervor of Toronto, from the delicious pumpkin treats of local cafes to the migratory marvels of birds, autumn in Ontario is a celebration of life in all its glory. As the leaves crunch beneath your feet and the air carries a hint of winter's approach, there's no better time to explore and embrace all that this beautiful province has to offer.