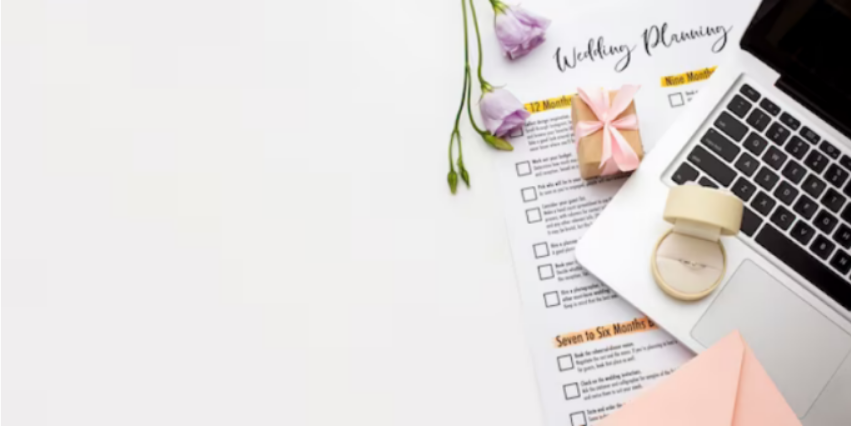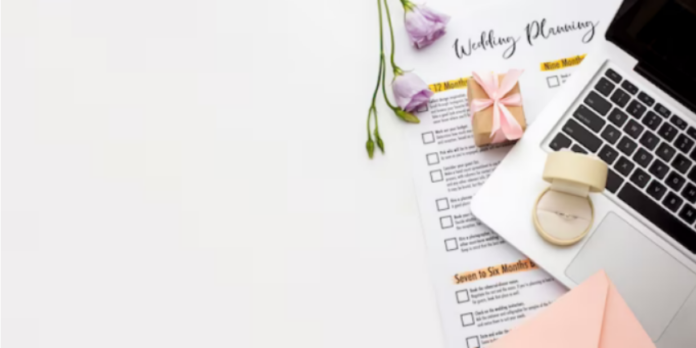 Every year brides are looking for something unusual for their celebration – especially "that dress", the image of your dreams, not like the wedding dresses of friends who got married in previous seasons.
Wedding dresses 2023 trends
To match the trends, when creating your image, you can use the following fashion trends, which are noted by trendsetters and fashion experts.
Non-standard length. This season, experiments are encouraged with a length that does not necessarily have to be maxi, to the floor. Midi-length models are popular, up to the ankle, as well as with an asymmetrical bottom.
High cut. A trend that came from the Hollywood red carpet. It looks especially impressive in A-silhouette styles when it opens the bride's leg when walking up to the hips.
Feathers. A reference to the 20s of the twentieth century, the era of the Great Gatsby and the Great Hollywood.
Transparent fabrics. Designers have prepared many spectacular models for the most daring brides in 2023.
Ball gowns. Along with glamorous and revealing outfits in the style of Hollywood chic, there is also a surge in the popularity of the classic "princess" style for brides who want to celebrate a large-scale wedding and feel like a beauty at a ball, with a full skirt and a long train.
Colored dresses. Blue is the new pink, the designers claim, and add delicate shades of this cool color to their wedding collections.
Cocktail party instead of the classic banquet
When drawing up a festive program, many couples abandon rigid timing and an abundance of interactivity in favor of a natural dialogue between the guests and the host. There is a wedding seating chart, for sure, however, guests can get up at any time and move freely during dinner. The program is more free and relaxed.
A wedding is no longer a standard feast of six hours, which means more attention needs to be paid to the menu, timing, seating, zones, and entertainment of guests.
Trends of wedding hairstyles 2023
Regardless of the length of the hair, every bride wants to do a special styling on her wedding day. So when arranging a meeting with a hairstylist using one of the wedding planning tools, consider the following trends:
Artistic smoothness. It can be retro waves in the style of Hollywood, a ballet bun, or a bow made of hair. Such hairstyles are perfect for satin dresses, and give the image a touch of luxury and elegance.
Graphic bob. The most fashionable haircut of 2023 with clear and graphic silhouettes also looks relevant on brides.
Luxurious long hair. It doesn't matter if it's natural length or lengthened, but long hair always looks very feminine and romantic.
Hairstyles with hairnets. It is one of the most relevant trends in 2023. Nets look mysterious and solemn, it is no coincidence that modern aristocrats and representatives of the royal houses of Europe like to use them in their images so much.
Wedding cake 2023 trends
Regardless of the chosen style and venue, the cake becomes the final chord and culmination of the wedding dinner. It is important both how it will look and how it will be served.
Giant wedding cakes. After the pandemic, many trends are victoriously returning to fashion. If you want to invite fifty or a hundred guests, choose a magnificent dress with a train and a large hall, then the cake must match this scale.
Naked cakes. This is a special style, best suited to informal weddings, in the style of boho or rustic. Such a confection is called "naked" because the cakes are not covered with mastic or glaze, and between them, you can see the filling, which is inside the cake, as in the section.
Trends of wedding bouquets 2023
Floristry is an indispensable component of the celebration. The bride's bouquet, the groom's boutonniere, flower arrangements on banquet tables, and the decoration of the arch for the ceremony – flowers are needed everywhere. And to make it easier to choose, here are the main trends of wedding bouquets in 2023:
Bold floral palettes. Pantone's color of the Year is juicy and bright Viva Magenta. Juicy pink shades, purple, and hot orange are popular. Decorators also predict that the amount of greenery in the compositions will decrease. Trends of wedding bouquets 2023
Minimalism. Florists note that every year brides want a more concise bouquet, while each of them looks like a work of art. Trends of wedding bouquets 2023
Plants in pots. The need to reduce one's carbon footprint and to practice more ecologically friendly practices drives the hunt for innovative solutions. Pay attention to potted plants if you want to have an eco-friendly wedding. They may be a lovely compliment to your visitors while also providing you with long-lasting memories of this beautiful day.
It is a natural desire to take into account fashion trends, but it is important for a couple to keep a balance between their dreams, what fashion is this season, and what wedding traditions are. If you decide to hold a wedding in 2023, then listen to your desires more than to the advice from the gloss. Then this solemn day will be happy and harmonious for you!