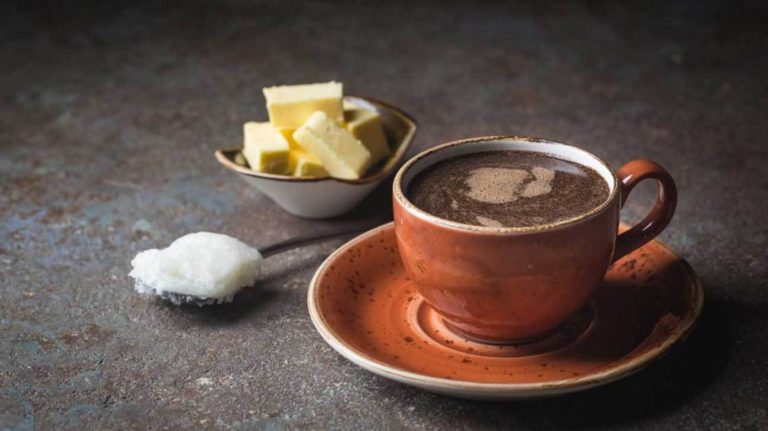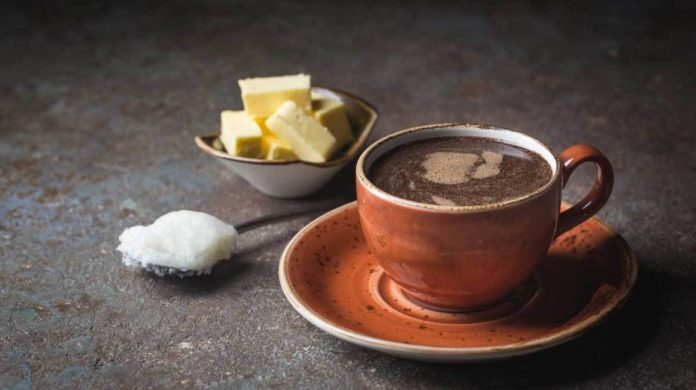 Do you sometimes feel sluggish in the morning, even after getting fully ready and having a wholesome breakfast loaded with carbs and calories? Is your regular coffee not giving you the required kick to go about the day? Are you intending to lose weight but cannot see any tangible progress in weight loss? If the answer to at least one of the questions above is a yes, then you may give a shot to bring a new friend into your life- The Bulletproof Coffee.
What is Bulletproof Coffee?
A basic bulletproof coffee is an energizing drink that consists of high-quality coffee beans and quality fats. It is a high-performance beverage that helps the person feel more alert, focused, and satisfied. It is great for different meal plans like the paleo diet, keto diet, and intermittent fasting. The primary ingredients inside a bulletproof coffee are clean coffee beans, grass-fed butter (or ghee), and Brain Octane Oil, simply an upgraded version of Medium Chain Triglyceride (MCT) oil.
This 450-calorie drink that pumps you up with energy for hours and helps in reducing your fatwas introduced by Dave Asprey. Asprey, a successful entrepreneur, got the idea for Bulletproof Coffee after drinking a creamy cup of yak butter tea in Tibet. After extensive research and experimenting with different variants of the yak butter tea, he finally came up with the bulletproof coffee, which was tasteful, energizing, and health-friendly.
Why Bulletproof Coffee?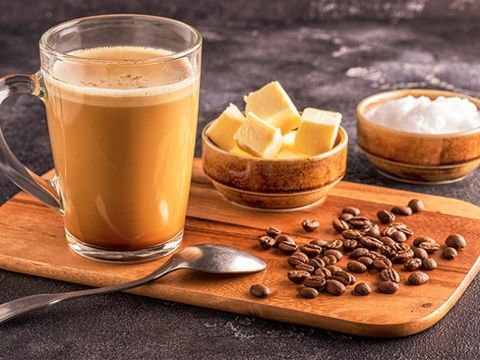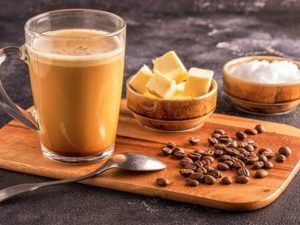 We know that a regular cup of brewed coffee should ideally deliver antioxidants to our bodies. It should boost our metabolism, help us convert our fat into energy, and keep us more alert. But why isn't the basic frothy coffee we prepare at home not fulfill all the above purposes? The answer lies in the quality of coffee beans. Bad quality coffee beans act as an instant energy provider but drain out our energy in an hour or two, hurting our internal energy levels. Bulletproof coffee beans fix this issue as they are picked, sorted, and roasted by experts keeping the rich quality factor as a priority. This makes them free from mycotoxins and other contaminants. The slow roasting process makes them get their special flavor, which is smooth but bold.
What's the need for Grass-Fed Butter?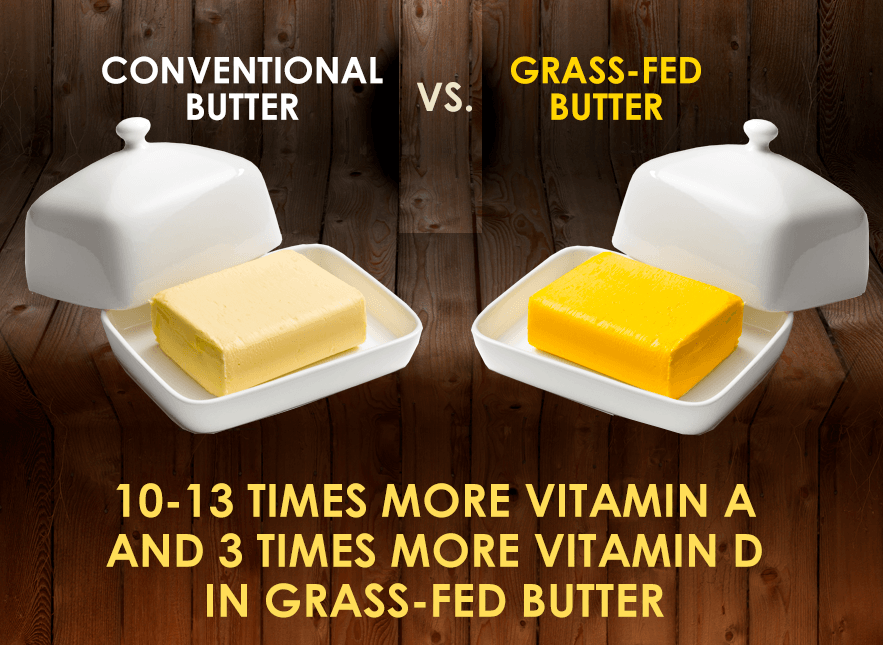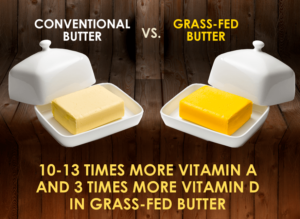 You may think that coffee and butter would be a perfect recipe for disaster on the palate. Still, ironically, this grass-fed butter gives the Bulletproof coffee its rich and creamy consistency. The healthy fat inside grass-fed butter provides the body with vital nutrients like Vitamin A, fatty acid CLA, and beta-carotene. Ghee is also a perfect substitute for grass-fed butter if one wishes to go for a lactose-free option.
Why use Brain Octane Oil?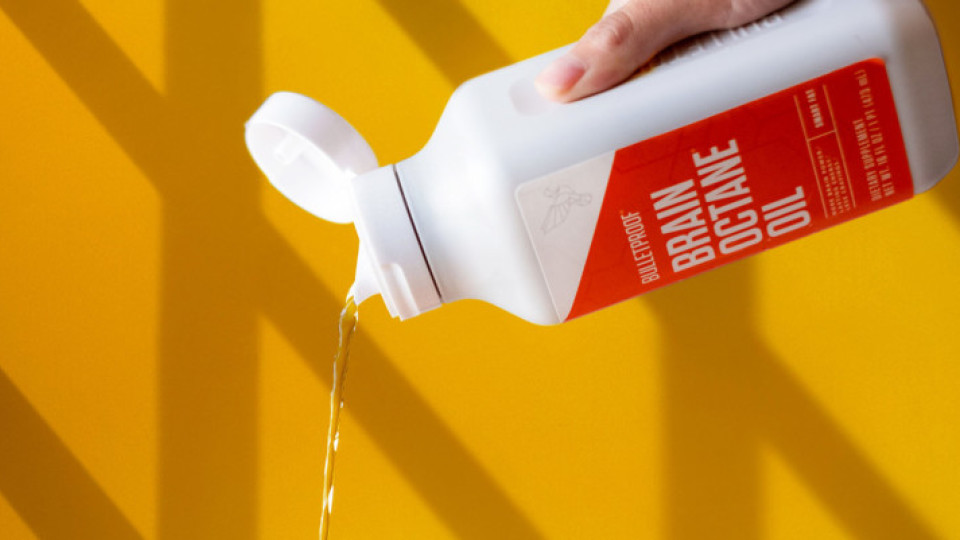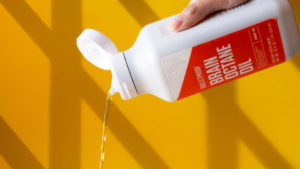 The Brain Octane Oil is what makes Bulletproof Coffee synonymous with Keto Coffee. Brain Octane Oil is a triple distilled form of 100% coconut oil or MCT oil. This makes it four times more effective than pure coconut oil. The MCT oils provide the body with brain-fuelling molecules known as ketones that help run the body on fat in place of sugar. Thus, one feels highly energetic for hours simply after taking a cup of Bulletproof Coffee.
How to Make Bulletproof Coffee at Home?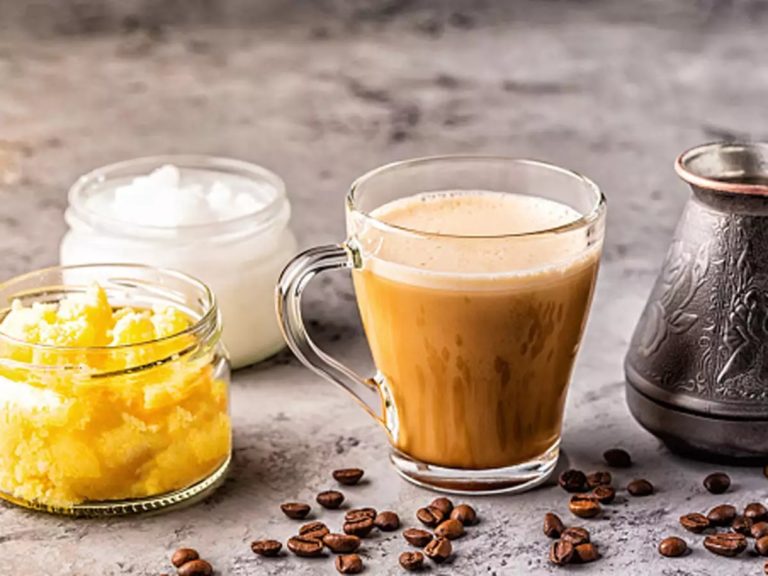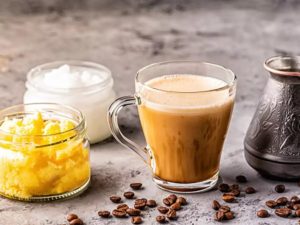 Bulletproof coffee is no rocket science. It can be conveniently prepared at home by following the given Bulletproof coffee recipe:
Ingredients:
2 ½ tablespoons Bulletproof Coffee beans (freshly ground)
One teaspoon- 2 tablespoons of Brain Octane oil
1-2 tablespoons – Grass-Fed unsalted butter (or 1-2 teaspoons of Grass-Fed Ghee)
Recipe:
Using a French Press coffee maker or paper filters, brew 1 cup of coffee with grounded coffee beans and filtered water.
Put the Grass-Fed unsalted butter and MCT oil in a blender. Add the brewed coffee too in it.
Blend the ingredients for 20-30 seconds until you can see a frothy latte forming up, and there you are with your perfect power dose of the day!
Points to keep a note of:
Experimenting with your Bulletproof coffee is a wonderful idea but avoid the following items in your morning brew to maintain its purpose:
Raw Cream
Soy Milk
Whey Protein
Industrial Butter/ Margarine/ Nut Milks
Sugar or Artificial Sweeteners
Brain Octane oil is very strong on the body; therefore, start with a small quantity and gradually use the full amount mentioned in the recipe.
Do not starve. Bulletproof coffee can be a decent substitute for your breakfast, but not all meals. Take only one cup a day and have your lunch and dinner. Also, everybody has different metabolism rates, so eat when hungry irrespective of your meal timings.
If you wish to gain all the benefits of a Bulletproof coffee, but you are not a coffee person, don't worry. You can try the same recipe with regular tea, turmeric tea, and even hot chocolate.
A Step Towards a Happier and Healthier Lifestyle: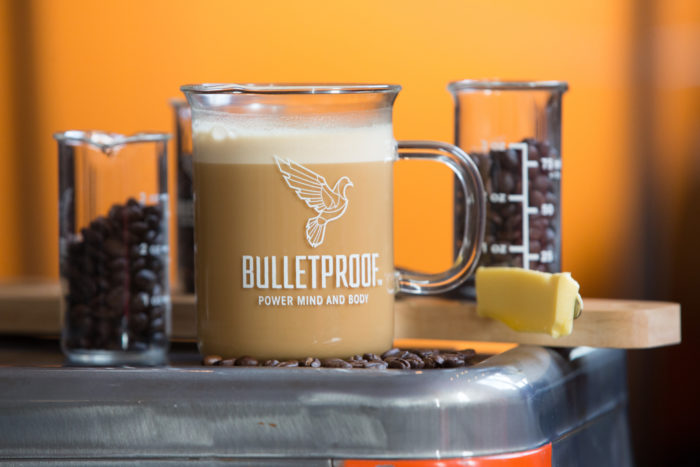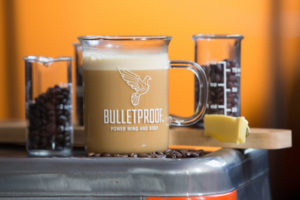 Bulletproof coffee has worked wonders for many people around the globe. They feel the difference internally and also in their work performance in a positive way. It is up to you to try to welcome this change in your life. You can try taking Bulletproof coffee in place of breakfast for one week and analyze the results. If it works for you, there is no looking back, and you will be ready to work with your full productivity each day!