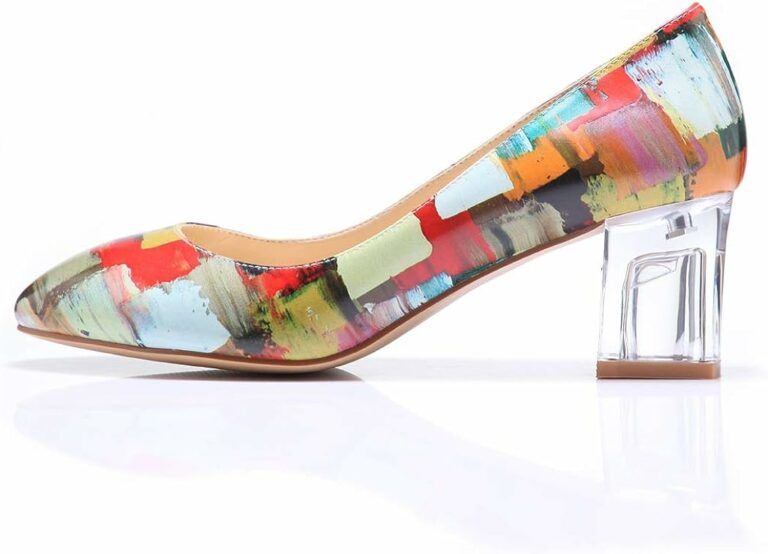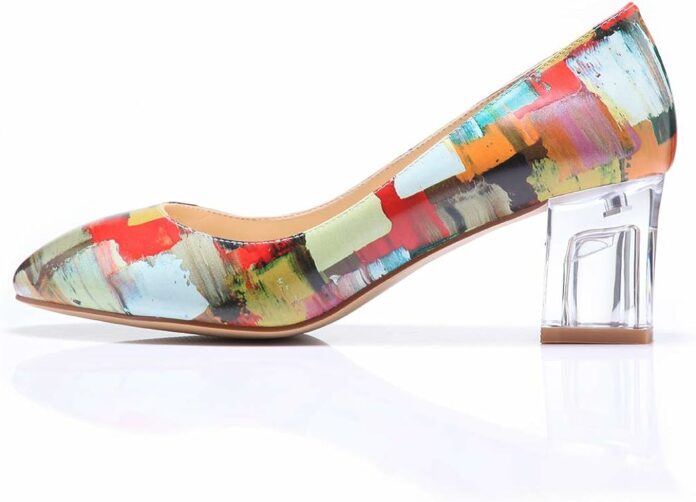 The modern woman is constantly on the go, trying to balance work, family, and leisure. She needs a shoe that looks great but also provides comfort for her feet over long hours of standing or walking. Clear heels are an excellent choice when it comes to fashionable footwear that offers both style and support. They come in a variety of shapes, sizes, and designs that will be sure to meet any woman's needs. Whether you are looking for pointed heels or platform ones, clear heels are available in a variety of styles.
Want to add a pair of clear heels to your wardrobe? But unsure whether it will suit your purposes?
Read on to learn more about clear heels for women!
What Are Clear Heels?
Clear heels are high-heeled shoes with transparent materials such as acrylic or Perspex used in their construction. This type of heel has become increasingly popular due to its versatile look – clear heels can be paired with almost any outfit without clashing or looking out of place. Additionally, they provide extra height while still being comfortable enough for all-day wear thanks to their lightweight design and supportive cushioning in the sole.
Benefits of Wearing Clear Heels
When it comes to footwear choices for women who want comfort and style at the same time, comfortable, clear heels for women are hard to beat! Here are some key benefits associated with wearing them: 
• Versatile Look: As mentioned above, one of the main advantages of wearing clear heels is that they can easily be paired with many different types of outfits without looking out of place or clashing with other colors in your wardrobe. This makes them an ideal choice when you need a pair of shoes that will go from day to night seamlessly!
• Comfort: Despite their stylish appearance, clear heels offer superior levels of comfort compared to traditional stilettos due to their lightweight design and supporting cushioning in the sole. This allows you to stay comfortable even after extended periods spent standing or walking around town!
• Durability: The materials used in making these shoes make them highly durable – this means they won't easily break down over time like some other types of shoes would do when exposed regularly to everyday wear-and-tear activities such as walking down stairs or sidewalks. This makes them perfect if you're looking for something long-lasting yet stylishly chic at the same time!
• Added Height: Another great benefit associated with wearing these shoes is added height – which can help give you more confidence when entering a room or attending special events where everyone else may seem taller than you!
Tips For Choosing the Right Pair Of Clear Heels
• Identify Your Needs: Before purchasing a pair of clear heels, it's important that you identify what your exact needs are first – do you need something comfortable enough for all-day wear? Do you require extra arch support? Figuring out what features matter the most can help narrow down your search significantly, so take some time before buying anything new!
• Measure Your Feet Carefully: When selecting any type of shoe, it's important that you measure your foot correctly as this will ensure maximum comfort once worn (and avoid having too much room inside, which could lead to slipping). Make sure there is no more than ½ inch between your longest toe and end front edge while still allowing adequate space around toes before deciding on sizing!
• Choose Quality Materials And Workmanship: It pays off in the long run if you invest money upfront into quality materials such as leather instead of opting for cheaper options made from synthetic fabrics. Not only will they last longer, but they also provide better support overall, thus avoiding unnecessary aches/pains later down the line due to regular use. Additionally, make sure to look at workmanship carefully by checking seams, stitching, etc, before making a purchase!
Conclusion
In conclusion, clear heel shoes provide women with an elegant yet practical solution when it comes to finding fashionable footwear offering both style & support. By taking into account the tips outlined above, anyone should have no trouble finding the right pair to fit individual needs & preferences. Happy Shopping, Folks!