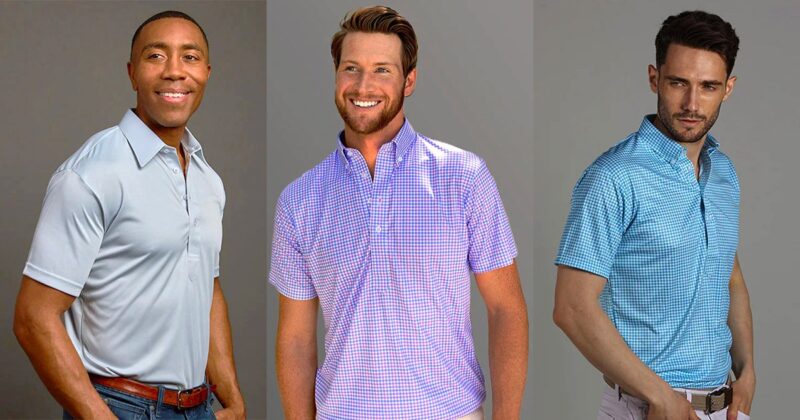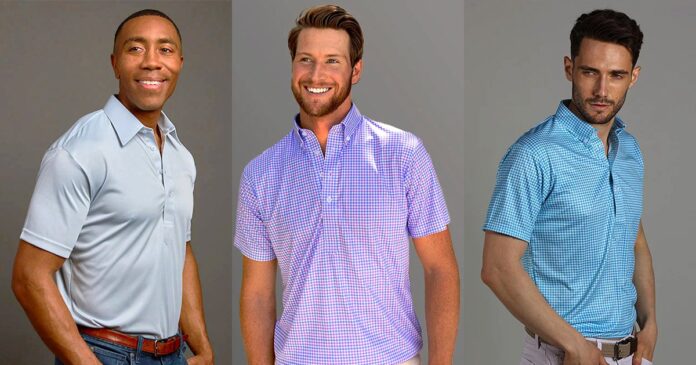 Collars and Co is a clothing brand specialising in comfortable polo shirts and stylish dress collars. People love their clothes because they are comfortable wearing and look great. Unlike other shirts, Collars and Co shirts don't have buttons at the bottom, which Founder Justin Baer didn't like because he had to tuck them in when wearing sweaters or jackets for work in NYC.
This made him feel uncomfortable, hot and caused him pain. Additionally, he had to spend a lot of money on dry cleaning his expensive dress shirts. To address these issues, Justin created Dress Collars and Polo Shirts.
The company's main goal is to offer high-quality clothing for both men and women to make them look and feel good. Justin Baer appeared on Shark Tank Season 14 Episode 6 to seek investment for his company, Collars and Co. He asked for $300,000 for a 4% ownership stake, valuing the company at $7.5 million. Justin is an experienced businessman with over 21 years of entrepreneurial experience.
What Is Collars and Co?
Collars & Co is a clothing brand that makes dress collars and polo shirts. They create luxurious linen polo shirts in 16 different colours. Their shirts come with various collars, including Semi-Spread Collar, Button Down Collar, English Spread Collar, and Cutaway Collar.
In addition to shirts, they also offer underwear, sweaters, belts, and accessories. They recently launched Long Sleeve Semi-Spread Collar Polo Shirts, for $72. Their shirt prices range from $64.99 to $74.
Founder Of Collars and Co
Justin Baer is the CEO and founder of Collars & Co. He is also the founder of MemberText Company. Justin started his first company, The Cure Card, LLC, while studying marketing and real estate finance at New York University.
In addition to Collars & Co and MemberText, Justin has run five other companies. These include Check In Easy, CharityHappenings.org, MemberText, TeachingProAcademy.com, and Collars & Co.
Before Shark Tank
Justin started Collars & Co in 2021 and received 500 shirt orders immediately. One of the brand's shirt videos went viral on TikTok, resulting in a surge of orders from many people.
To promote his company, Justin created a TikTok account and filmed a video showcasing his products with the help of his 7-year-old daughter and an iPhone in April 2021. He uploaded the video to the company's TikTok account, and it generated $40,000 in revenue within the first month.
By October 2022, the company's TikTok account had gained over 68,000 followers. As a result, sales increased by 40% during that month.
Justin faced several challenges along the way, the most significant one being the supply chain disruption caused by the Covid-19 pandemic. This posed a considerable setback for Justin and his business.
Recognizing the need for investment to expand his business, Justin Baer decided to appear on the Shark Tank show.
Collars and Co Shark Tank Pitch
Justin appeared on Shark Tank with his company, Collars & Co, seeking a $300,000 investment for a 4% equity stake. He impressed the sharks with his clothing brand and convinced them to invest.
Since starting in 2021, Justin has sold 92,000 shirts for a total of $5.4 million through online channels and direct-to-consumer. The company's net profit margin is 20%. Justin's marketing expertise has played a significant role in driving these sales. He has prior experience running over five companies.
Lori Greiner acknowledged the business's success but felt it wasn't the right investment for her. However, she expressed interest in purchasing the clothes for herself.
The cost to make each shirt is $15, and they are sold for $65 to $75.
Kevin O'Leary was very impressed with the business and offered $300,000 for a 10% equity stake at a $3 million valuation. However, Justin immediately declined the offer. Peter Jones expressed concern that the clothes might go out of fashion shortly, but Justin disagreed.
Peter Jones then made the same offer as Kevin: $300,000 for a 10% equity stake. However, Justin stood firm on his original offer of 4% equity.
Peter Jones and Mark Cuban collaborated to offer $300,000 plus a $700,000 line of credit. Justin was interested but wanted to negotiate the equity. He proposed 5% equity, but Kevin, Mark, and Peter opted out.
In the end, Mark Cuban and Peter Jones made a final offer of $300,000 for a 10% equity stake and a $700,000 line of credit. Justin accepted this offer.
Collars and Co After Shark Tank
Justin surprised the sharks by revealing the valuation of his company and sharing that he had generated $5.4 million in sales within a year. This led to a lengthy negotiation as the sharks initially hesitated to give up 10% equity.
Eventually, the entrepreneur agreed to the 10% equity, and Peter Jones and Mark Cuban became partners in the business. Following the airing of the Shark Tank episode, the company's sales experienced a significant boost of 100%.
Many Twitter users who watch Shark Tank consider the shirts from Collars & Co to be excellent. One user mentioned having three shirts from the brand and loving them.
Collars & Co has recently launched a new outerwear collection, introduced by brand ambassador Tiki Barber, a New York Giant, and Sir Nick Faldo, a golf champion.
In December 2022, Mark Cuban was interviewed by Complex magazine, and during the interview, he was seen wearing a shirt from the Collars & Co brand.
Collars and Co Net Worth
The beginning of this business was promising, but like many others, it faced challenges during the pandemic. Justin worked hard to revive and grow his business after the pandemic. We estimate that Collars and Co is worth around $10 million.
Is Collars and Co Still In Business?
Currently, Justin is focusing on creating clothing for men's lifestyles. However, he has plans to expand and introduce clothing for women in the future.
Their premium shirts are priced mid-range and are designed to provide a luxurious and sophisticated appearance.
Collars and Co is based in Bethesda, Maryland, in the United States. The founders collaborate with third-party suppliers to manufacture their products.
The company has garnered attention from major media publications such as GQ, Forbes, Golf Digest, Men's Health, Fast Company, WWD, and many others.
As of May 2023, Collars and Co is still operating and active in business.