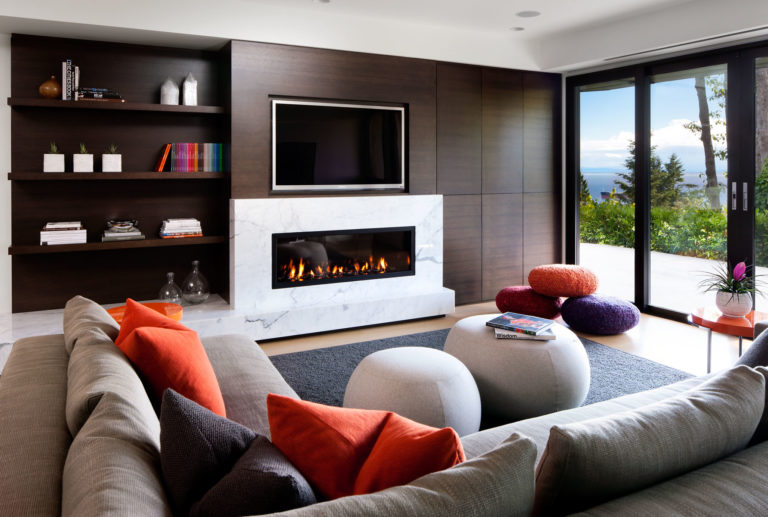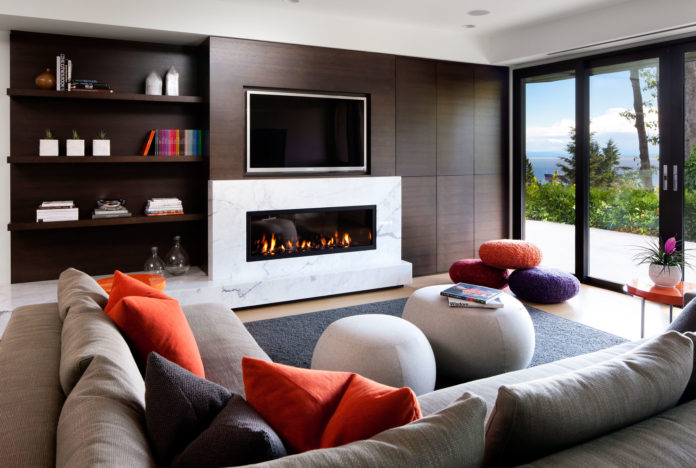 Over the past ten years, in the field of design, the demand for a modern style is leading and this is absolutely not surprising because this style is as functional as possible and meets all people's needs, plus it is quite simple in creating because it contains completely accessible interior items
Many people find it easier to focus and relax when there is no distraction. Even the interior on a subconscious level can influence this. Soft colors combined with flowing shapes create a sense of neatness and order, making the contemporary approach to design indispensable for those who love a calm environment.
Contemporary styles have gained a lot of fame due to the potential for creativity hidden in them. Many people compare this style with a Japanese rock garden, which only at first superficial glance may seem empty and poor. It is worth taking a closer look, somewhere to focus on the details, and somewhere to take a look at a whole picture and the interior will reveal many beautiful facets.
Laconicism with a touch of grace, as well as the comfort provided by functionality – all this will give you contemporary styles.
Correctly selected texture, colors of the floor, walls, and ceilings, as well as the correct arrangement of decor elements, furniture together, create the effect of spaciousness in the room. Some refer to it as an "extended space effect", as the interior, due to its minimalist design, seems larger from the inside than from the outside. This is not only a visual or psychological effect, because thanks to the presence of niches for furniture in the walls, you can free up a lot of space, which is especially liked by residents of one-room apartments.
… So, let's take a look at what techniques are inherent in this style.
Restrained color palette 
Calm, restrained and soft shades of colors prevailing in modern interiors help not only to relax but also to focus on work. In addition, a design in such neutral shades will not cause irritation for a rather long period of time.
The color of the furniture set should preferably have a woody natural shade. To complete the overall interior, the curtains should be selected in a neutral color palette, without patterns and ornaments.
The presence of bright details
Despite the fact that the base of a modern interior is likely to seem monotonous there is always room for bright details. Moreover, these bright details, diluting the restrained color scheme, can act completely different in its functions: from simply performing a decorative function to being an element of the essential room's furnishing.
In a modern interior all types of reflective surfaces, from polished metal to mirrors, can find their place as expressive decor. And surely will give the space liveliness without overloading it. Also, a big plus of reflective surfaces is that, when it is used correctly, they can visually increase the space.
Availability of decor
Individuality and character in a modern interior are acquired through the presence of various decorative elements. The main thing is to know when to stop and not to overdo it with decoration, overloading the interior and creating a feeling of clutter. It is best to opt for functional decor such as pillows, vases, plaids, mirrors, etc.
Eclecticism
In many ways, such great popularity of the modern style in interior design is explained by the fact that it is quite open to various kinds of experiments, including eclecticism. It may well accommodate some ethnic figurines paired with furniture made in the neoclassical style. The main thing is that all this looks rather restrained and does not get out of the general color scheme.
A wide variety of textures present in the interior will give it expressiveness and depth. At the same time, textures can be very different: wood, fur (natural or artificial), velvet, marble, leather, etc.
Simple, laconic shapes
A modern interior is not about complex, intricate, and ornate forms, but on the contrary, because most objects in this style are based on simple shapes like a circle, square or rectangle. Multilayer draperies with all sorts of wrought or carved elements are completely not inherent in this style and can be found here very rarely and then as an almost invisible decor.
Style is characterized by simplicity and comfort. In a contemporary room, furniture pieces of regular geometric shapes will look great. Furniture structures should be strict and roomy; large piles in the form of various nightstands, shelves, chairs are not allowed. To find such furniture pieces is better to search for them on the internet because online shops demonstrate a wider choice of approaches to the design. New York Furniture Outlets is one of the best shops that provide an inspiring specter of contemporary style models.
You can choose this interior design not only for aesthetic reasons, you can be guided by more practical motives. Like these:
• you can save money on the small quantity of the furniture;
• ease of cleaning and maintaining cleanliness, be it a bedroom, toilet or kitchen;
• compatibility with modern household appliances – plasma on the wall, a brand new refrigerator or shower stall will not seem alien in the interior;
• child's question – no need to break the harmony of the entire design because of the desire to create a child-friendly bedroom.