If you are a fan of the popular Japanese anime series, Demon Slayer and looking for the best Demon Slayer Tattoos inspired by the popular show Kimetsu No Yaiba, then you are on the right platform. Here we have collected some best designs of Demon Slayer tattoos that can give an end to your research.
It is a story of a young boy, Tanjiro, who became a demon after his family was attacked by some demons. Afterward, the boy started a journey to turn his sister back into a human. Amidst, he met some other demon slayers and learned about other types of demons.
Inspired by the story of this show, if you are casting for the best demon slayer tattoo styles, then you are in the perfect place here. We have collected some of the best tattoo designs. Without wasting any further time, let us start the article:
Demon Slayer Tattoo Ideas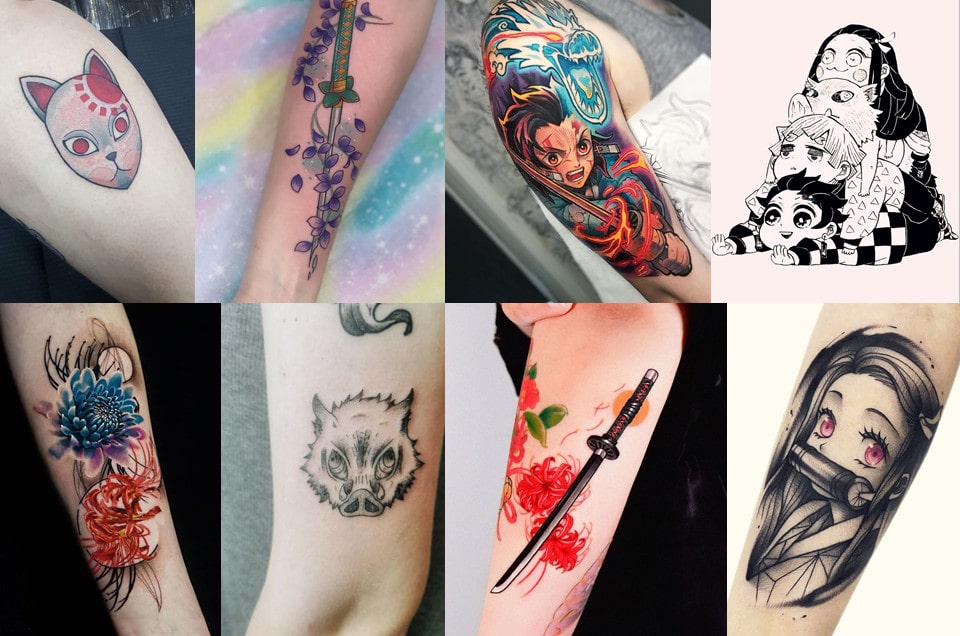 The Japanese anime series has two seasons and airs with 52 episodes, and each two season has given hundreds of ideas that can be linked to tattoos. If you want an anime tattoo, you can go for any of the characters in this series.
Choosing the perfect one is also a hassle among numerous characters in the series. From character designs to symbolic styles, we have listed everything for you.
Read the article until the end and know the best tattoo that can give you praise from a crowd. Have a look:
RELATED ARTICLE: List Of Best Anime Characters With Tattoos
Sword Demon Tattoo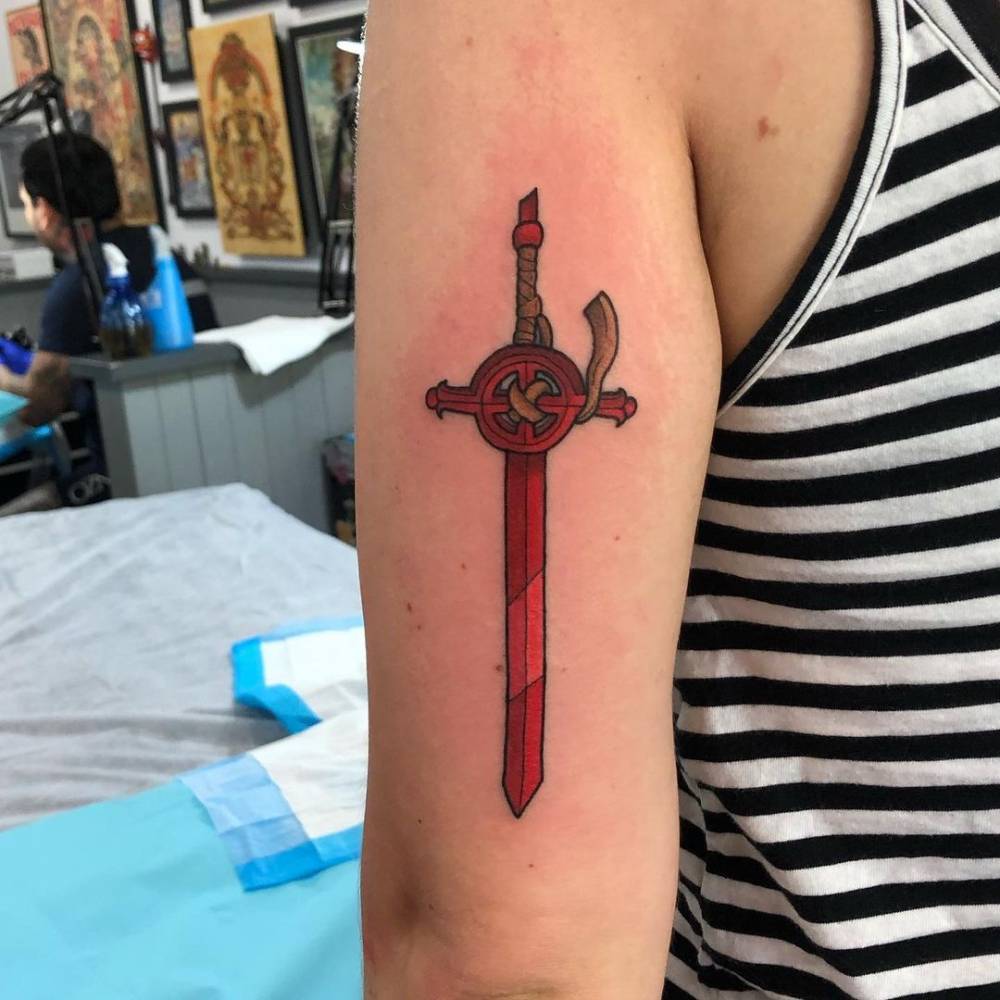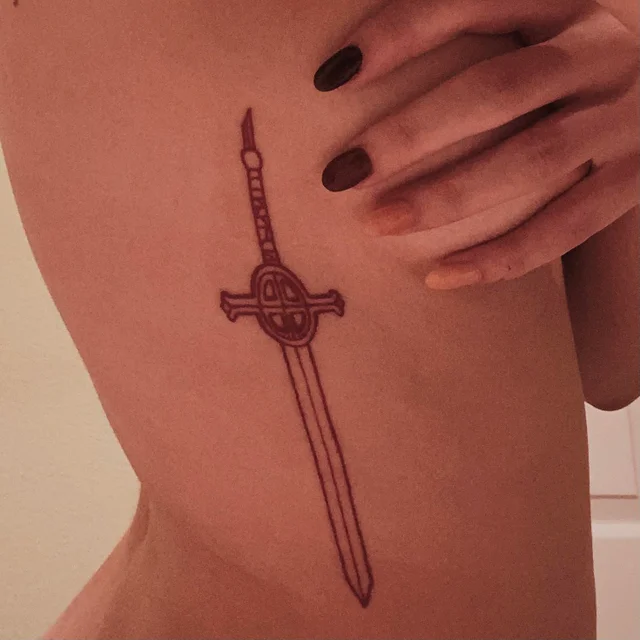 In the anime series, Demon Slayer manufactures this sword. Generally, it is made to kill demons. As the sword can absorb sunlight, which is the only weakness of demons, the wielder can use this sword to kill the demons.
Therefore, looking at the significance of the Nichirin Sword, you can opt for a tattoo design on your body. Moreover, it signifies that despite the darkness in the world, you are ready to fight to get light. In other words, you are ready and prepared to kill the demon inside you.
It can be made an effective tattoo by engraving a sword stained with blood which signifies that it has been used to fight.
You can undoubtedly add this option to your wishlist.
READ MORE: Curious About the best ghostemane tattoos?
Water Breathing Demon Tattoo Design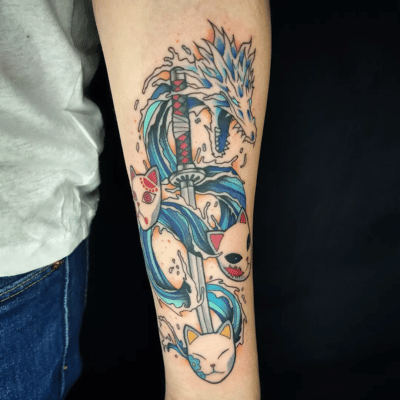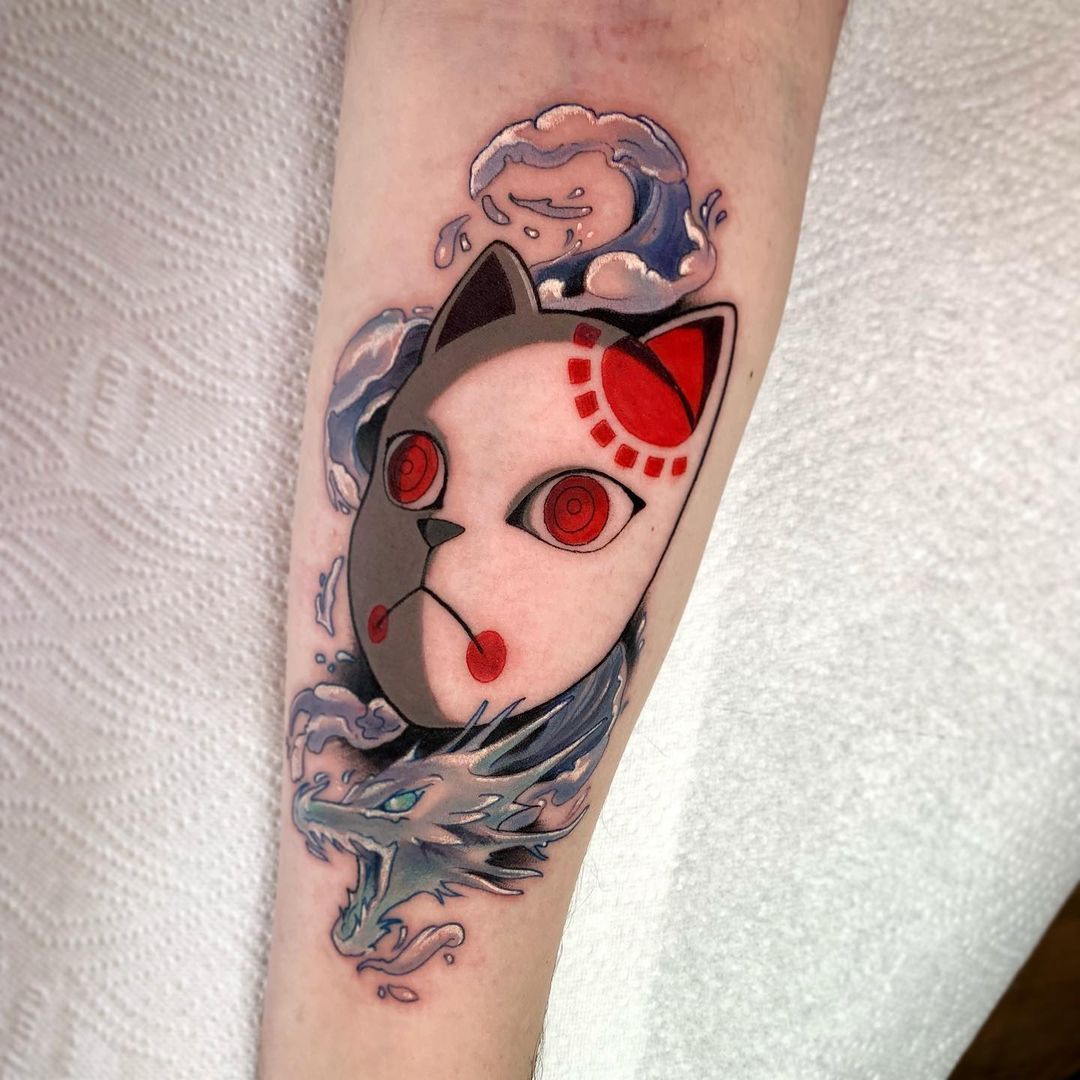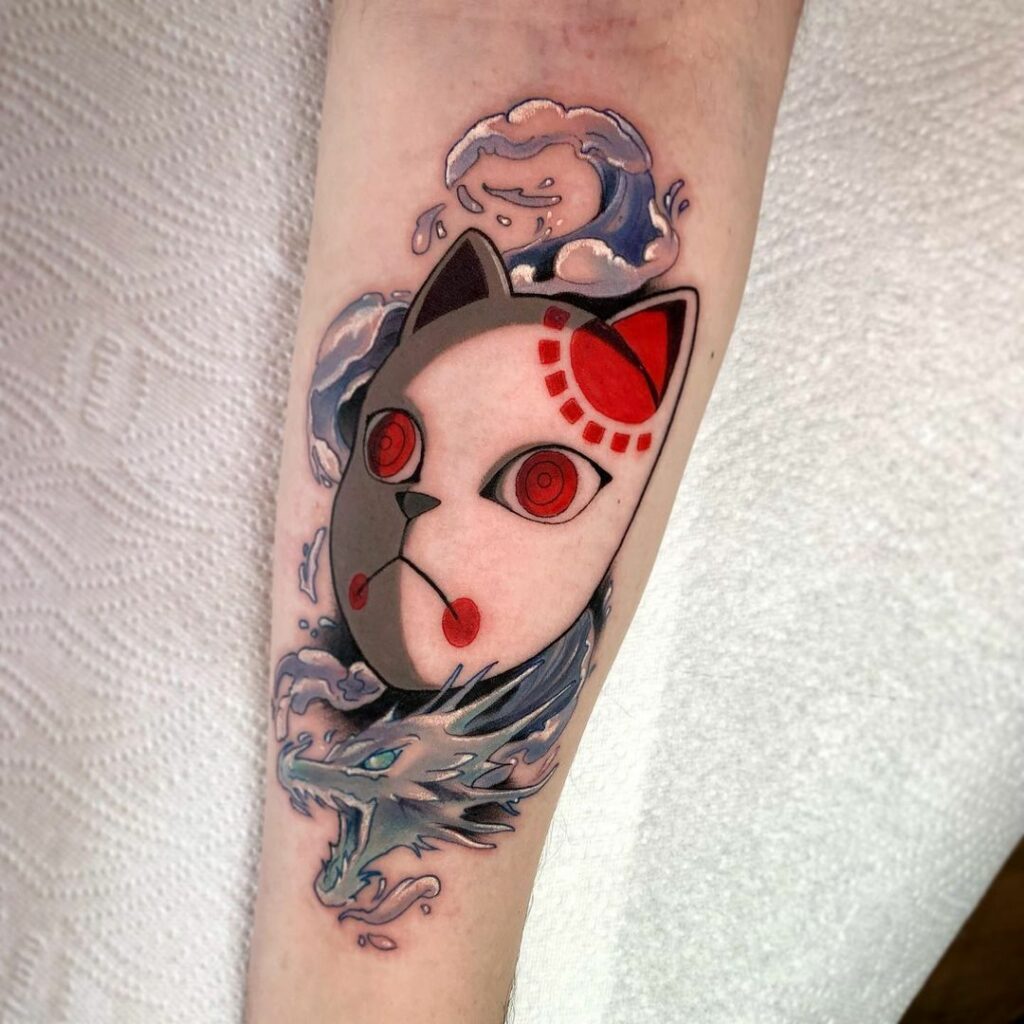 Fans of the series already know about the water-breathing technique that the boy, Tanjiro, used to fight battles against demons.
Actually, he uses five breathing techniques to mimic the flow of water. But this one is the easiest one to choose as a tattoo design.
This tattoo design signifies that loving simple life and simplicity in life is okay, but you should also consider the complex situations and complexities of life.
KNOW MORE: Some Stunning Red Ink Dragon Tattoo Designs
Demon Head Tattoo Design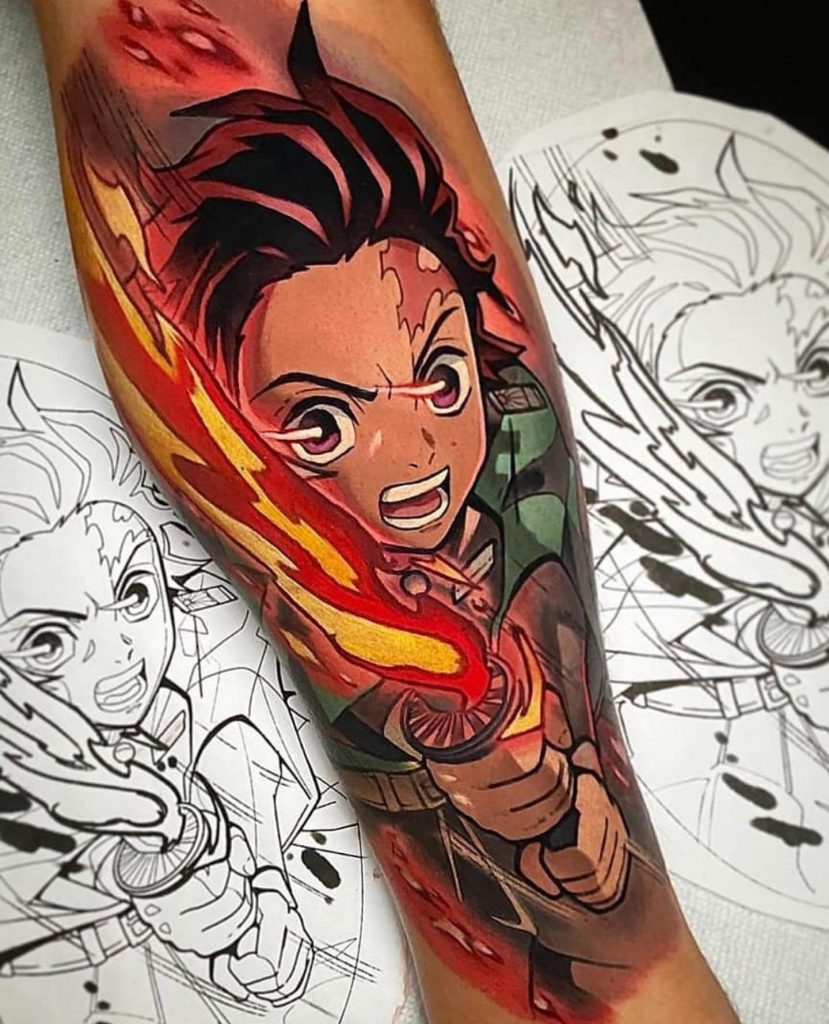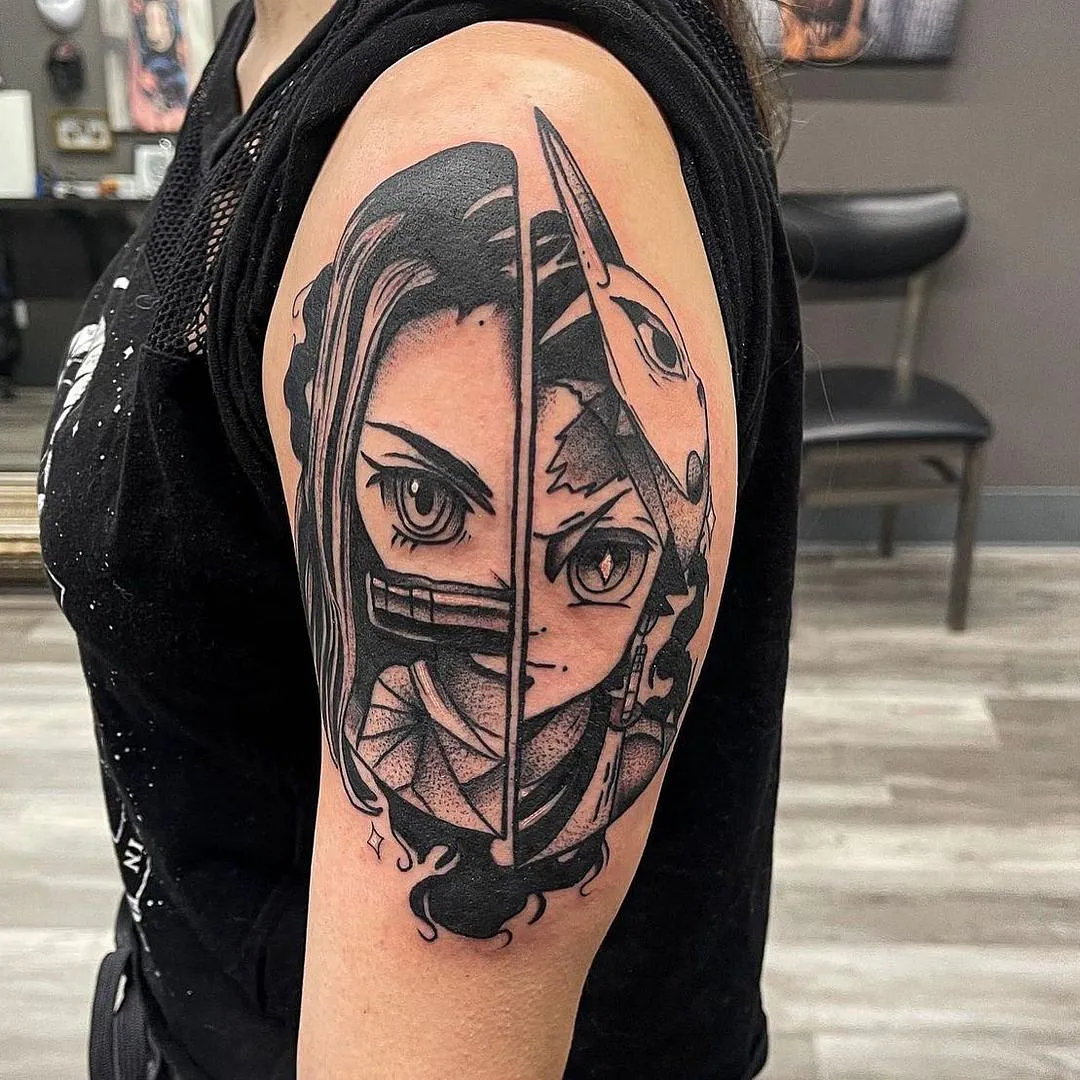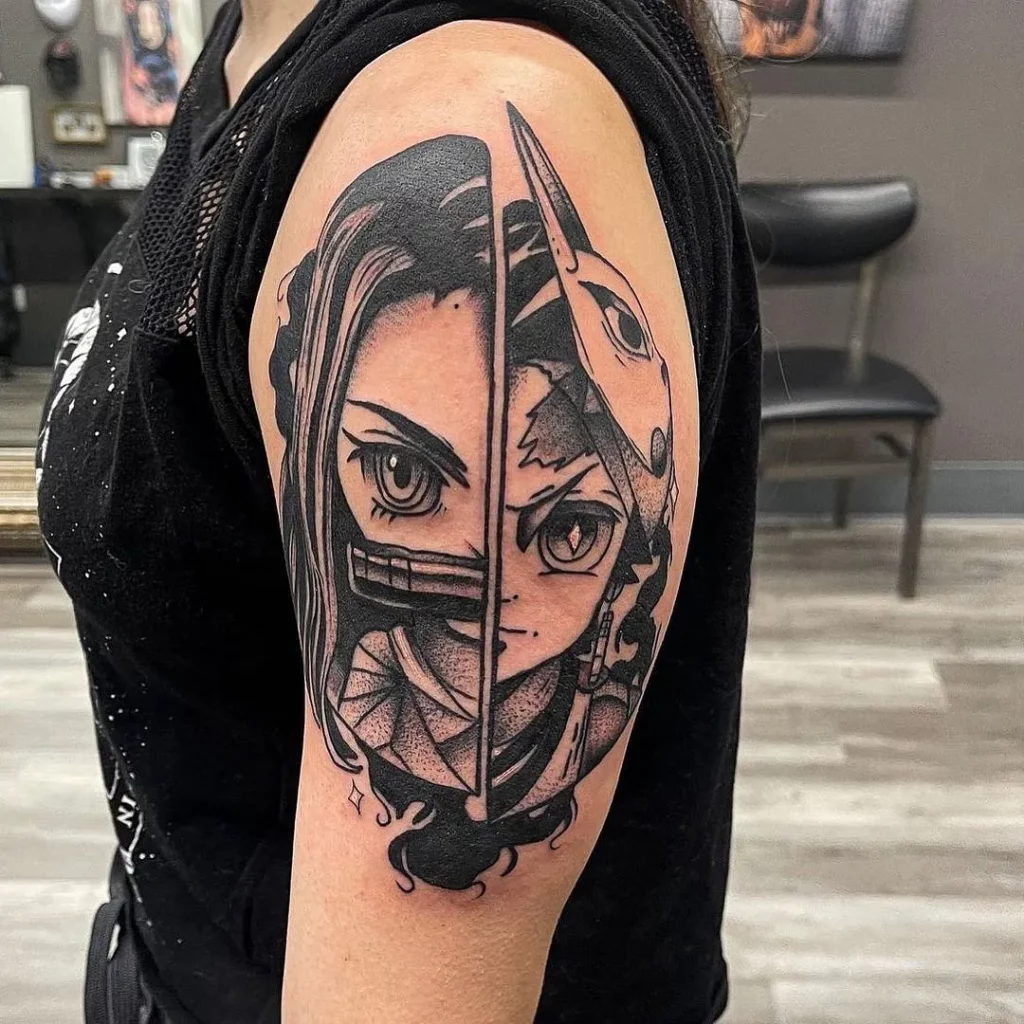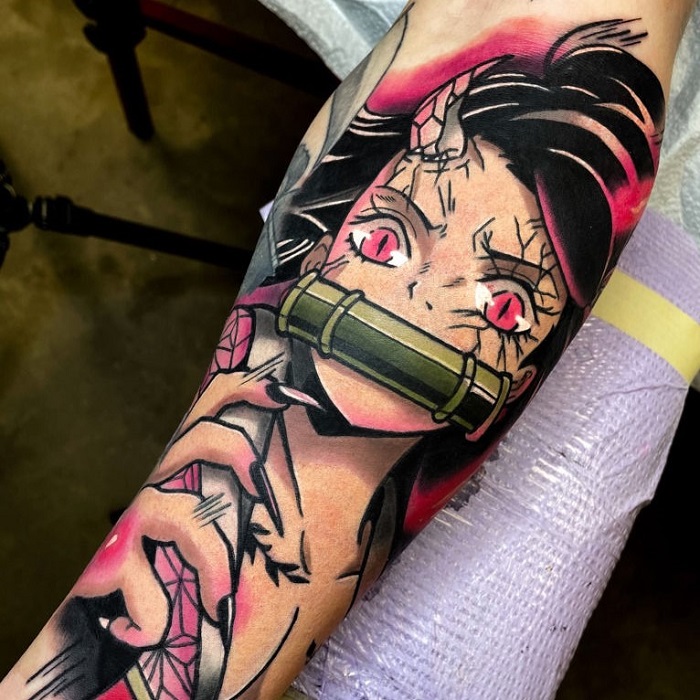 If you are a fan of Demon Slayers and want to intimidate others by showing your love for the series, you can opt for a Demon Head tattoo design with a grey and black demon head and fiery red eyes.
Demon Slayer's Crest Tattoo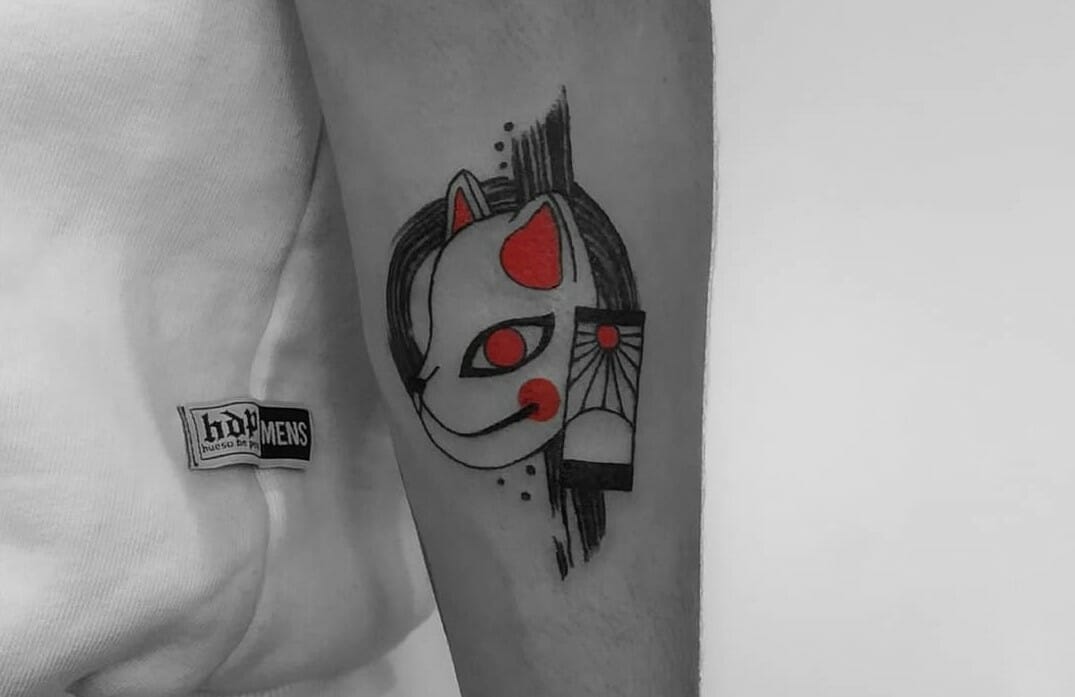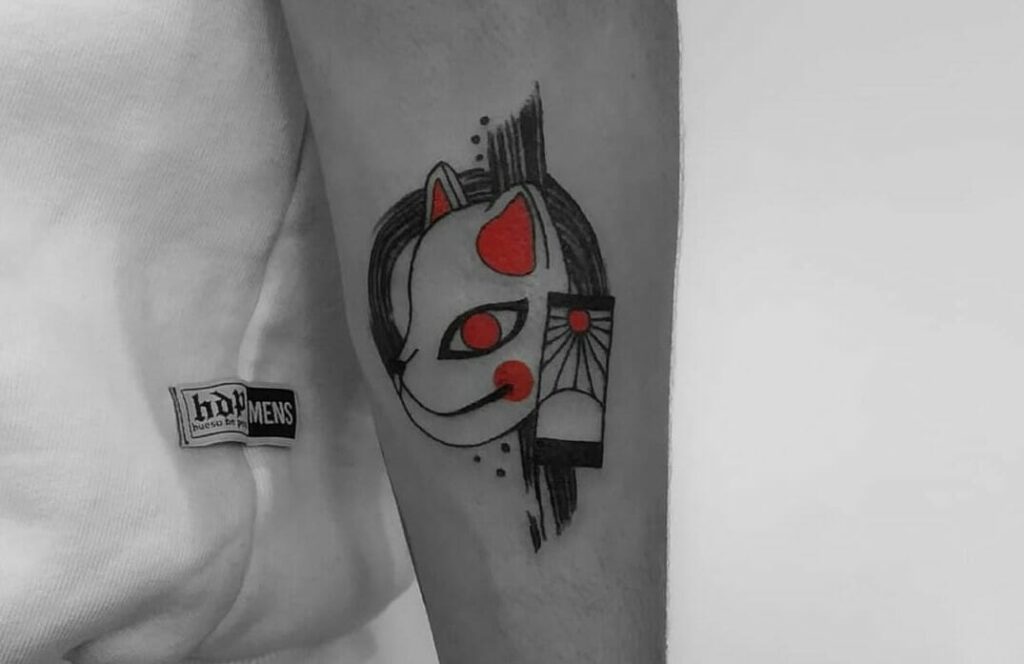 Demon Slayer's Crest tattoo design is also subtle as it is featured in the arms of Tanjiro. You can add this tattoo design to your wishlist.
Meaning Of Demon Slayer Tattoo
You should know that manga or anime stands out for deeper meanings; however, some people link anime to affection only.
The best part of anime is that it can depict human emotions in a very beautiful way. Moreover, it shows the determination and strength that you use to fight against evil. All the episodes of Demon Slayers are perfectly depicted to show human behavior and how society can turn selfish.
You can go for some other tattoo designs of demon slayers, as depicted in the series. Here we collected some other best designs of demons that can suit men and women both.
IN ADDITION: Best Trio Tattoos That Will Blow Your Mind! Tattoo Designs
Demon Slayer Nezuko Tattoo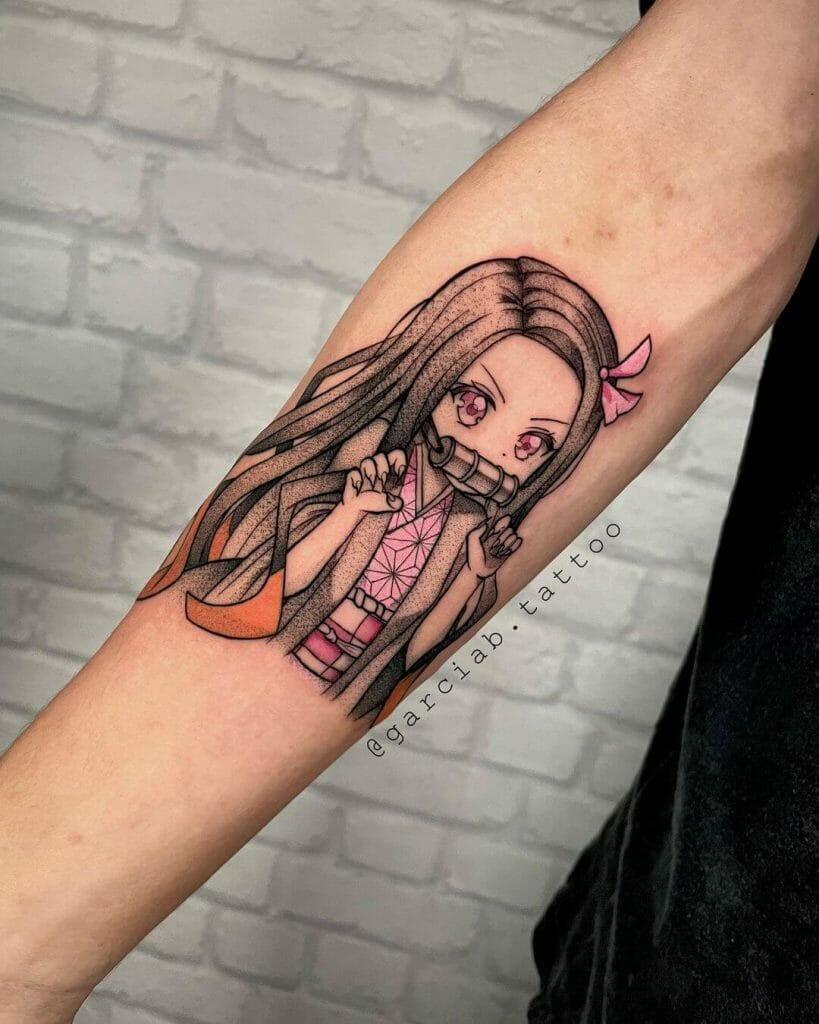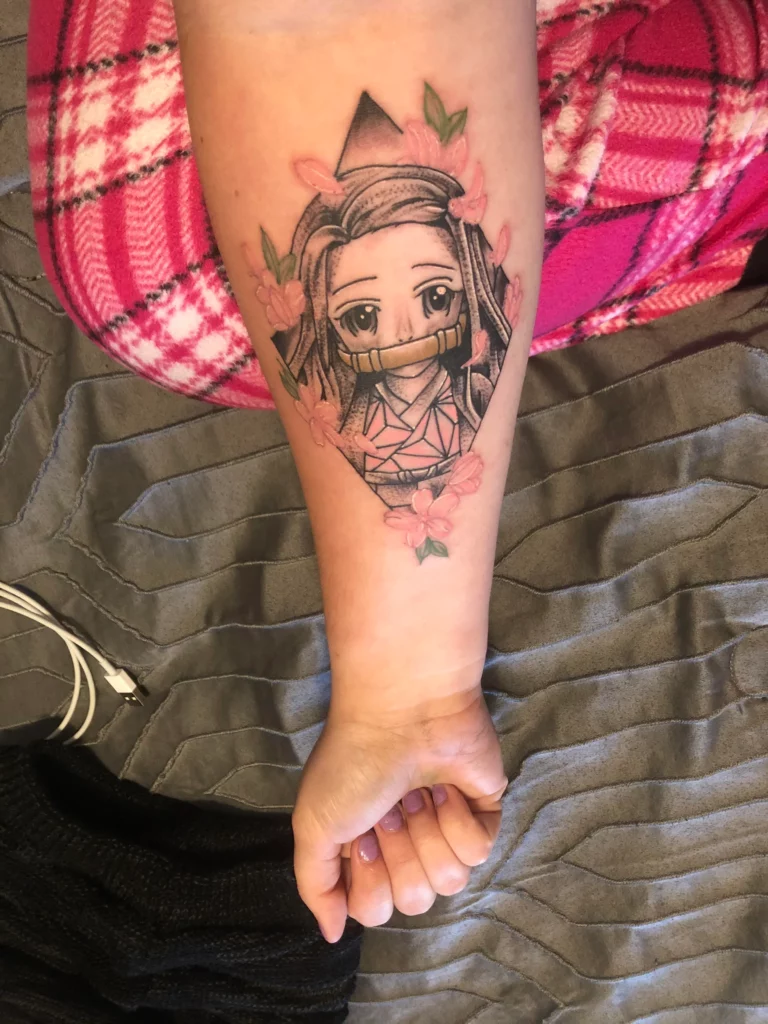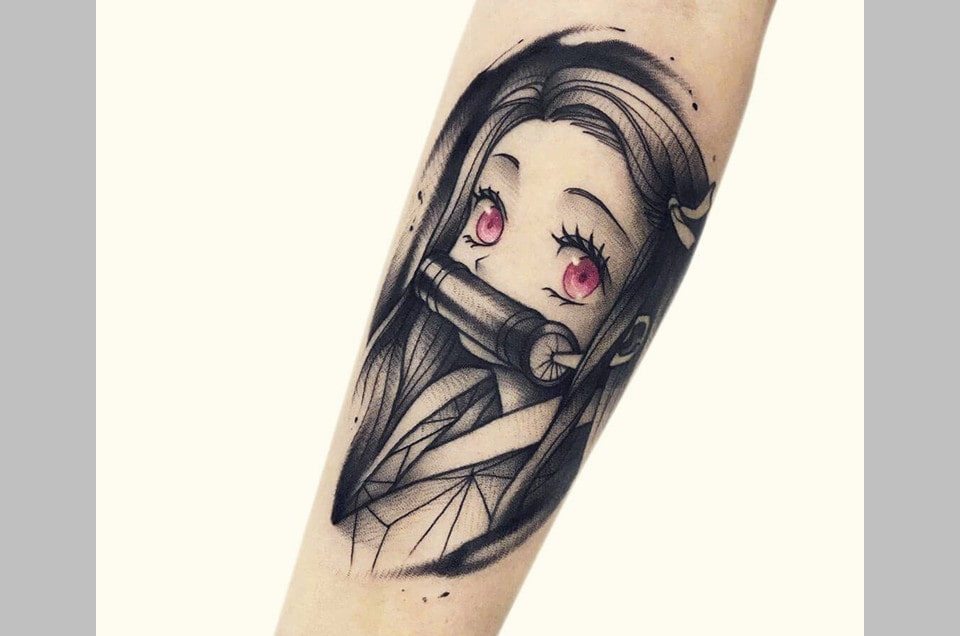 Some Other Demon Slayer Tattoos