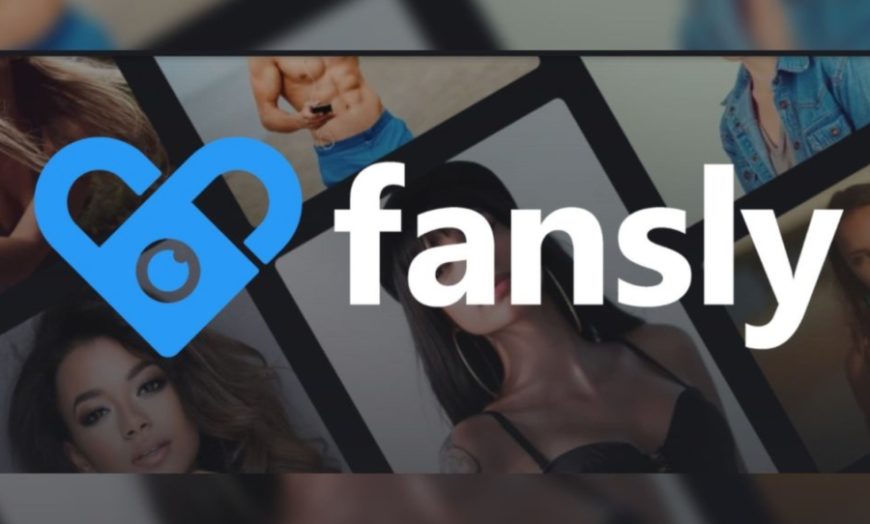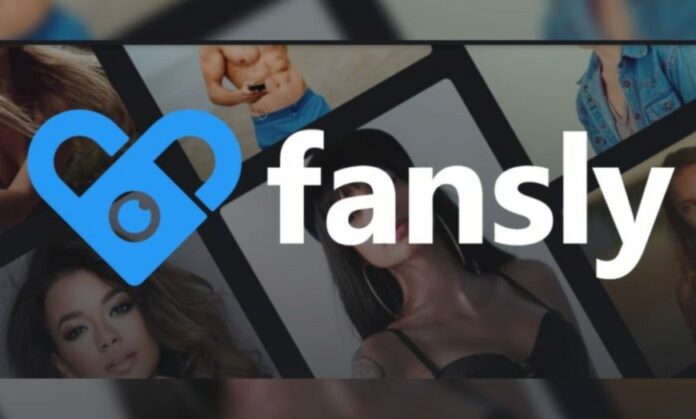 People are more inclined towards deep conversations and intimacy, which you will see in Fansly, instead of just getting pleasure. Only fans is the first website that began with the voyage of adult fan sites. In this, many adult content creators had the privilege to make money by selling their content to the audience willing to spend money on their most-liked adult material. Therefore, only fans were considered most popular across the globe. Later, numerous adult fan sites have come into the picture to increase the options for the public.
Apart from the adult section that seeks social-security payments from programs like Fansly and Onlyfans. Other people specializing in any field, be it painters or musicians interested in working, can also benefit from them. Earlier, in august 2021, an announcement was made by Onlyfans about banning all the sexual content from their website, but they faced huge wrath from the adult audience. To get back on track, they withdrew the decision, and yet their content creator went in search of looking for other sites to work in.
What is Fansly?
Fansly is a social media website which is owned by an American company that offers adult and non-adult material to the audience and is incorporated with subscription services. Fand or audience are supposed to first buy the subscription for their preferred content creator to acquire their content. But it is not always easy to gain fans and followers, so new creators sometimes make their profile free initially for people to see their work. " CY Media LTD" and " Select Media LLC" in Cyprus are one of the companies.
As far as the earnings are concerned, Fansly takes a share of about "20%" of the earnings made by its content creators. Coincidentally, Onlyfans had the same ratio of their earnings. Content creators in Fansly have the free will to set their subscription rates for their material. It allows the content projection in both formats, video and imagery, which is more beneficial for the creators.
Also, there is a subscription policy, i.e., " pay per view," in which creators can even sell their exclusive material per view, like per sell, per watch. The income that content creators make is not only by the subscription but with that also comes tips which total their revenue in Fansly.
As you heard, other creators from distinct fields, such as musicians, painters, chefs, gymnasts, etc., can also make money by showcasing their material to the appropriate audience. Fansly is unbiased and easy exposure for people to earn income by posting engrossing material to gain fans and followers.
The news of Onlyfans banning their sexual content turned out to be a huge break for Fansly. At that time, Fansly witnessed tons of new sign-ups on their website. Moreover, they were receiving 3000-4000 new creator registration every hour leading to the website crash. According to the facts, Fansly is very well prepared to compete in adult website races as it is now getting more than 20 million visitors each month.
How does Fansly work?
Fansly is a paid online media program where people using this website have to pay to watch the content that their favorite content creators post. Subscriptions get them access to the special content.
The content creators are the only working wheels in this website, they create their terms and conditions like creators create a four-level subscription, and each level differs from the content on the other corresponding levels.
To get more insight into how these levels work, look at the steps given below:
 A new content creator is free to post content 'free of cost' for their audience with their clothes on. It helps expand their fan base.
On the fourth level comes bronze; for example, it costs $5 for a subscription in which people get to see adult contents that are claimed to be " NSFW (not safe for work) ".
Third, i.e., the silver level can cost $10, which consists of the arousing images and small videos of the subscribed creator.
On the second level is the gold, say for approx $20, in which the audience is upgraded with one option i.e., 'to chat' they can chat with their creator they're watching the content of.
The highest level tier of subscriptions is platinum which costs around $40-50 and comes with all the combined features of the above three levels and one, with an option to get on-demand, customized videos, clips, and images.
To register on Fansly, users must be 18 years or above; the money transaction process is very safe-knitted. People are free to tip the creator for their work which adds up to their income. The proportion of the money share is 80% – 20%. Fansly charges 20% of the creator's total revenue.
Is Fansly the same as Onlyfans?
Though Fansly and Onlyfans are somewhat alike in the services they offer to the public, calling them indistinguishable is not fair. Because both of them differ in the way, they function.
Fansly, kind of owes it to the Onlyfans for the gained popularity due to the announcement made by Onlyfans about banning sexual material, which bought 4000 new signups in Fansly. Onlyfans faced a huge backlash as the creators withdrew their contracts from Onlyfans and started registering on Fansly. The differences worth mentioning are:
One thing that the content creators prefer Fansly is that it dignifies the sex workers; they are seen with respect in their eyes. Whereas, Onlyfans lost most of its members even after withdrawing the decision.
Onlyfans offers only one subscription with no upgrades for its audience, but Fansly has a subscription program distributed among four levels at different prices.
Fansly offers a few before subscription benefits, as people can first look up the profiles of any content creator before deciding which one to take a subscription for.
Financial help is the major concern for every creator, which is fulfilled by Fansly and on onlyfans.
Users are very satisfied with the feature that content creators can easily be searched for. It is provided by Fansly only. 
How to use Fansly ?
Fansly has many more features to offer than Onlyfans; plus, it is easy to use. The first thing to know about any website is how to register?
Sign up and Registration
On the sign-up page, you have to register yourself with the details asked (username, email address, password) then the website will verify your email address. After the verification, you'll be successfully registered as a content creator. There are a few things you need to do:
You will have to take a selfie with a proper background.
Bank details need to be given for the transactions of your earnings.
You'll have to write "For Fansly" on plain paper with the date.
Profile price
As you were told earlier, that creators can either keep their profiles free initially or can strictly keep them paid with several subscriptions. Keeping the profile open/free can help you gain followers and tips. The urged curiosity after seeing some stuff on the profile can compel the users to buy the subscription.
Profile setup
The process is not yet over; you must fill in some more details after the verification. Your profile should be well descriptive for your audience to know you well enough. Things that must be in your profile are:
Username
Display username
Display picture
Description of yourself and your content
Links to your social media handles
Your profile should not sound scripted; it should be natural. You should put your interests, likes, dislikes, turn-ons for you, etc., and give a little hint of the type of content you will be posting.
Post content
The type of content you post will get you followers. The quality of images and videos should be taken care of. As blurred or glitched images can cost you your profile image. Fansly gives you a versatile opportunity to post any type of content, so make the most out of it. Upload materials like:
Naked pictures ( with or without revealing face )
Non-naked images or ideas
Pictures of feet, back.
What kind of content can you post on Fansly?
Fansly poses no restriction on the type of content you are posting. Nudity, non-nudity, other non-adult content like music, food, painting, etc. Many content creators working in Fansly have earned a good income, including the tips. But like many websites, there are some rules that every creator should follow. Violent material, child assault, involvement of underage kids, and illegal stuff are strictly prohibited in Fansly.
Is Fansly only for women content creators?
It's a fact that many content creators on these adult sites are women, and most of the people watching these sites are men. But because the men content creators are less in ratio doesn't mean they can't make a good fortune out of it. Men should keep in mind the following points:
Marketing: if the promotions and advertising are done in the right direction, men can make good money.
Live Stream: interaction is the key to engaging with fans. Being consistent and posting regularly can be fruitful in gaining popularity.
Work as a couple: Couple's intimacy is always demanded on sites like Onlyfans and Fansly. Creating videos or clips with your company's creators or partners can be beneficial.
Conclusion:
You must've understood by now that Fansly is a legit and safe website for content creators and those watching it. It is difficult for hackers to break into this website as it verifies your identification twice. And the transaction process is also very well secured. Fansly strictly looks after the protection of privacy of its content creators. Therefore, Fansly has outranked only fans.