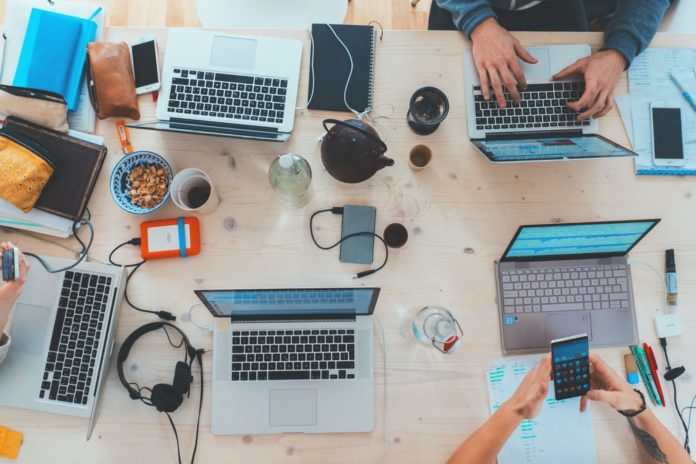 Shopping during the holidays and the new year is a joyful experience. There is this positive feeling and overall improved market sentiments which makes us shop even more at this time. However, considering the present Covid-19 situation it is advisable to shop online using popular e-commerce portals. Online shopping might not give you the same level of satisfaction but it can surely save you some money. Today we are here to chat about that, how to save money shopping this holiday season. On a side note if you are planning a new year's party or other similar events, here is a party city coupon to help you cut down some party supplies expenditure.
CoinOut: This is an excellent application where you simply upload your bill or receipt and get paid. It is as simple as that. Regarding how they pay you, they sell your purchase data to market research companies or data mining companies, or other similar companies for money or other considerations.
Groupon: This is by far the most recommended coupons and cashback site by customers. Companies create special events or marketing campaigns and depending upon the number of users who bought those coupons it would be honored. For example- A company set a target to sell 500 coupons worth $5 so if 500 people bought that coupon then they would be honored. It is highly admired by people. It is sort of community building but in a fun way. Groupons works by connecting e-commerce marketplace subscribers with local merchants by offering them activities, travel, goods and services, and others. On a side note if you are specifically looking for an Amazon promo code check it out here.
Photo by Igor Miske on Unsplash
ShopAtHome Mobile App: If you love shopping from multiple retailers then this is the best option for you. They have over three thousand online vendors including the likes of Walmart and others. The user interface is really simple and easy to understand. All you need to do is open the application, click on your favorite retailer banner and then shop as you usually do on that specific retailer. There are also sometimes running hot deals featuring in-store cashback so keep an eye out on your phone's notification panel. Cashbacks are mostly in the range of 1.5 to 20 percent for most cases.
Coupon Cactus: By simply signing up on this website, you will get a $3 bonus. There are over four thousand retailers signed up on this platform including Target, Walmart, among others. Here you will find a wide variety of coupons to choose from. Some of the coupons are flat discount types while some are a specified predetermined percentage over your order value. Every coupon has their own terms and conditions attached to it so read them carefully before transacting. The minimum redemption amount for this site is $10 and you can take an amount either using PayPal or check. They follow a three-month cycle to credit the cashback to your account so keep that in mind. So buy your next action camera or other electronics using the added assurance of a good amount of cashback.
Photo by Jezael Melgoza on Unsplash
EBates App: A lot of popular retailers are already on EBates including Nordstrom, Amazon, etc among others. There is an added earning bonus gift card of $10 if you make your first purchase on EBates in certain specified retailers like Walmart, Target, Kohl's, and others. Over 1800 retailers are registered on its platform and till date over $250Million as cashback to its users. Here too the cycle is of three months and you get your cash back either through PayPal or Check; depending upon your choice. You might also find some special deals where retailers offer double the usual cashback for shopping, but these are limited-time special deals for which you have to keep a sharp eye out. Usually, the cashbacks are in the range of 1.5 to 2 percent with occasionally 12 percent too.
BeFrugal: It is a similar cashback website to EBates but with slightly added convenience. They have a web browser extension, using which you get alerts whenever you are on your favorite shopping website. They have this 'deals' section which hosts several limited-time offers and most of them turn out to be worthwhile, so do not forget to check them out at hourly intervals. There is a good sign-up bonus of $10 and it is free to do so. Your money can be withdrawn in either of the three ways. By check, direct bank account deposit, PayPal, or by way of gift cards.
While cashback are a nice way of saving some dollars over and above your regular discounts and deals being offered by participating retailers, do remember there are several cashback sites on the net, so do your own research before committing to one of them.