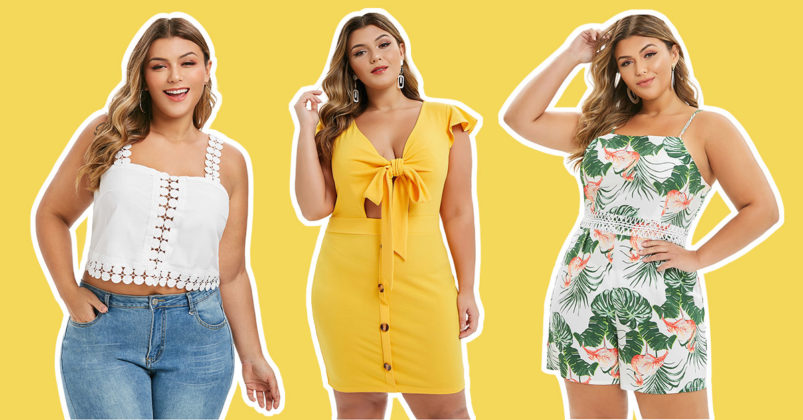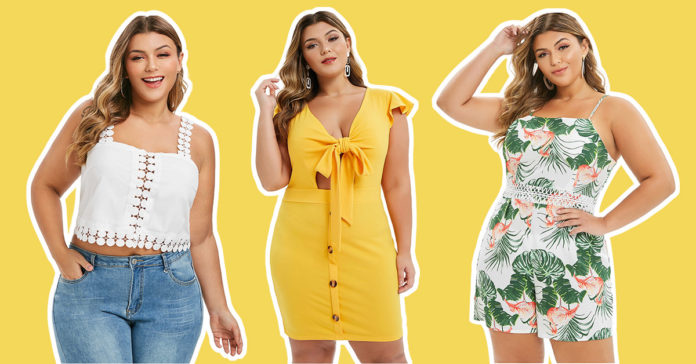 Summers are approaching with the heat, sweat and humid weather back again. Finding a perfect summer outfit to combat the high temperature is not that easy. Here we have few Curvy girls' summer outfit ideas.
Sundress to the go – always pick a sundress that is swingy, soft, and strappy. Get a sundress that is made of cotton or other light fabric and hugs you at the right place to clutch when the breeze is fast. Frills and ruffles, accordion pleats, cold shoulders are in trend this season.
Hi-low hemlines– Hi-low dresses have longer backside and shorter at the front. These are the perfect pick for curvy girls' summer outfits. Choosing a hi-low dress is the best way to avoid flashing when it's too windy outside.
Chic Ringer tees– Vintage fashion has made its way back in 2020. Find yourself a tee with perfect colored ring print around the collar, chest, or cuffs with some fun prints. The 70s inspired pieces are fun to style in a modern way.
Off the shoulder necklines – Off the shoulder trend started in 2017 and is still going strong. These necklines look super flirty and sexy. You can easily find these in dresses, tops, jumpsuits. This neckline is perfect for summer outfits to let your skin breathe at the same time.
Maxi- dresses to the rescue– maxi dresses are a great pick for when you have to go out on a summer day in the scorching heat. Maxi dresses with slits, cold shoulder, ruffles, embroidery, or straps will look amazing and are in trend.
Tone down plunge neckline– The best way to tone down the cleavage show when you wear a deep neck top is to wear a lace bralette. Bralette helps you give that extra coverage without adding the layers and looks sexy and stylish.