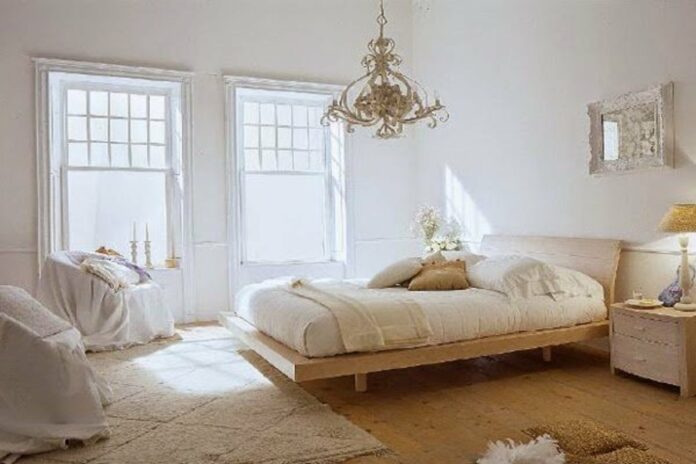 Your bedroom should be a haven of relaxation and rejuvenation, where effortless sophistication reigns supreme. Achieving this ambiance requires selecting the perfect furniture pieces that combine style and functionality seamlessly. Take a look at these seven high-end pieces of furniture that will transform your bedroom into a tranquil haven.
Scandinavian chair
Introducing a Scandinavian chair into your bedroom instantly enhances its aesthetic appeal. With its clean lines and organic shapes, this chair becomes a centerpiece that exudes sophistication. Its ergonomic design ensures optimal support and comfort, providing the perfect spot to unwind after a long day. Look for reputable brands such as Skagerak when searching for this type of furniture to ensure its durability.
Luxurious bedding
Investing in high-quality bedding is essential for creating a luxurious and inviting bedroom. Opt for premium materials like Egyptian cotton or silk for your sheets and pillowcases. Layer your bed with plush duvets, soft throws, and decorative pillows in coordinating colors and textures. This combination of comfort and luxury will make your bed the room's focal point.
Sleek and functional bed frames
Maximizing space and maintaining a clutter-free environment are made possible with bed frames featuring built-in storage options. Look for designs that provide ample storage space with under-bed drawers or shelves, allowing you to store extra linens, pillows, or seasonal clothing easily.
Wardrobes and dressers
Efficient storage solutions are pivotal to maintaining a tidy and organized bedroom. Wardrobes and dressers offer ample storage space and make stylish statement pieces. Consider wardrobes with sliding doors or mirrored fronts to save space while adding a touch of luxury.
Dressers with multiple drawers provide functionality and allow you to showcase decorative items on their surfaces. Choose designs that align with your bedroom's overall aesthetic, resulting in a cohesive and sophisticated look.
Versatile nightstands
Nightstands serve a practical purpose by providing a flat surface to keep frequently used goods such as lamps, alarm clocks, and books. Choose nightstands with drawers or shelves to store books, glasses, and more. Ensure the styles mesh well with your bed frame and other bedroom furniture.
Vanities and desks
Bedroom vanities and workstations are multipurpose pieces of furniture that can be used for various purposes. An excellent place to get ready in the morning is a vanity with plenty of counter and cabinet space. A desk, on the other hand, creates a separate area in your bedroom where you can work or play in peace. Pick a desk or a vanity that fits in with your room's aesthetic, whether you want a classic look or something more contemporary.
Perfect lighting
The proper lighting may transform your bedroom into a haven of peace. To get the ideal impression, consider using a mixture of ambient, task, and accent lighting. By installing dimmer switches, light levels can be adjusted to create a more relaxed atmosphere.

In addition, decorative and practical lighting options like table lamps, pendant lights, and wall sconces can improve the ambiance of your bedroom.
Wrap up
Achieving effortless sophistication in your bedroom requires carefully selecting furniture that balances form, function, and comfort. Adding these seven pieces will do wonders for the look and feel of your bedroom.