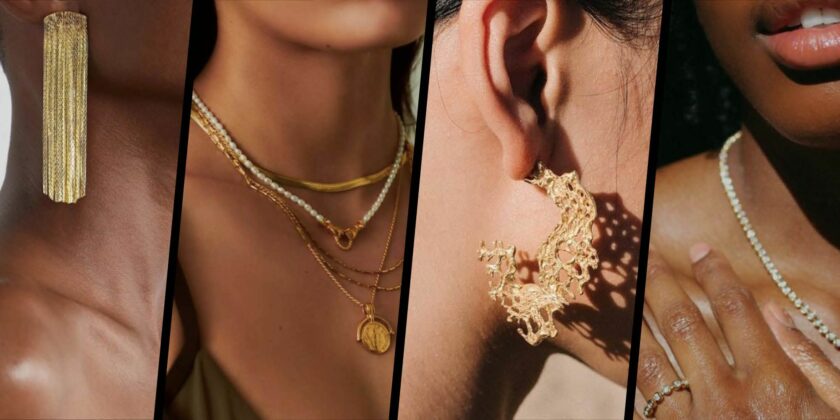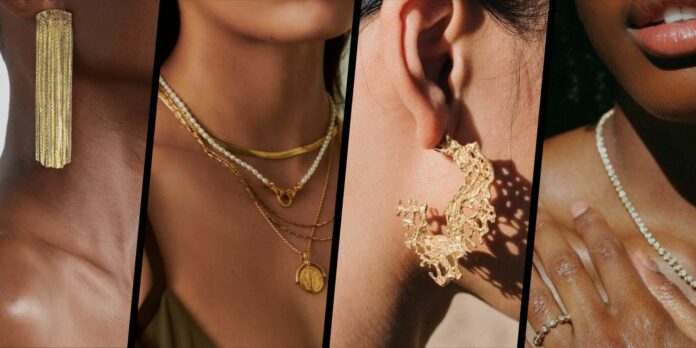 In today's post, fashion guru Jenny shares four must-have pieces of jewelry for the working woman. Whether you're dressing for the office or heading out for after-work drinks, these versatile pieces will help you pull together a polished look. So ditch the jeans and tee and reach for something a little more glam!
A pair of stud earrings – they go with everything and are perfect for the office
A pair of classic stud earrings is essential for the modern working woman. Elegant and easy to wear, they can instantly add style to any outfit while still keeping her professional look on point. A good pair of studs are versatile and timeless – they will never go out of fashion and can be worn with virtually any office-appropriate look. Made with quality materials such as silver, gold or diamonds, a nice pair of stud earrings will make any outfit shine without overwhelming it, making them the perfect choice for all working women looking to boost their confidence through a subtle statement piece.
A statement necklace – to dress up a plain shirt or sweater
When you want to make a fashionable statement, dainty gold necklaces can be a great way to dress up any plain shirt or sweater. Whether you prefer a sophisticated single chain with a small pendant or an eye-catching ensemble of multi-layered necklaces, these dainty gold pieces will instantly add a touch of glamour or elegance to your look. They are perfect for adding the finishing touch to your work outfit and can create an effortless transition from day to night. Moreover, dainty gold necklaces provide diversity—you can wear them as is or pair them with other pieces of jewellery such as earrings, rings and bracelets.
A delicate bracelet – to add a touch of femininity to your look
If you're looking to step up your professional wardrobe, why not start with a delicate bracelet? With its ability to add just the right amount of femininity to any look, this piece of jewellery is an essential for the modern working woman. From dainty silver chains to statement gold cuffs, there is a bracelet style to suit everyone's needs – perfect for the boardroom or a night out! Whether stacked with other trinkets or worn on its own, a delicate bracelet can easily be the final touch needed to make your outfit stand out from the crowd.
A pair of hoop earrings – for when you want to make more of a statement
A pair of hoop earrings can transform a working woman's look in an instant. They are the perfect addition for when you want to make more of a statement, and never go out of style. Choose from endless sizes, materials and finishes; ranging from small simple gold hoops to larger statement pieces featuring beadwork or diamonds, there is something for everyone. Hoops also add a sense of movement to a look and can be worn with both your day-night wardrobe as well as formal office wear, helping you stay stylish whatever your plans may be.
Every working woman needs a few key pieces of jewellery to help her look polished and professional. A pair of stud earrings, a statement necklace, a delicate bracelet and a pair of hoop earrings are essential for any woman's wardrobe. With these four items, you'll be able to create endless looks that are perfect for the office.