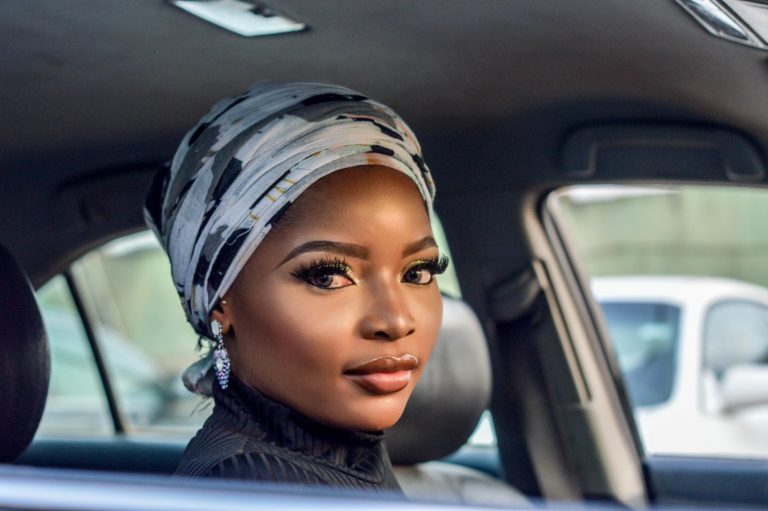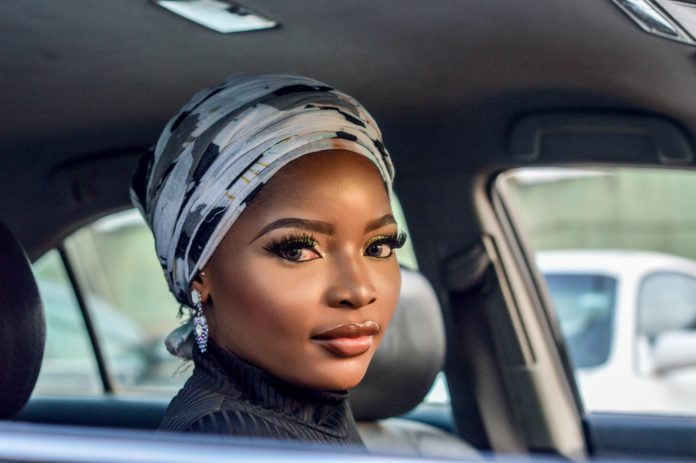 Gone are the days when extensions were only meant for hairs and nails; the advancements in the cosmetic industry have led to the development of a brilliant concept named Eyelash Extension. For those of you who do not know what Eyelash Extensions are, synthetic lashes made of silk or mink are applied to natural lashes to give them a fuller look. There are various types of Eyelash Extensions that are applied differently.
Eyelash extensions are getting very popular in the cosmetic world, and more and more men and women are getting them done.
With many Types of Eyelash Extensions available in the market, choosing the right one for you becomes quite difficult. But fear not, we have done the hard work for you and have come up with A guide to different types of Eyelash Extensions.
How to choose the right type of eyelash extension?
Everybody has a dream of getting fuller and more beautiful lashes, but genetics and the natural environment prevent many people from getting this dream fulfilled. Well, dont worry, we have come up with the solution to your problem; give this guide to Different types of Eyelash extensions a read, and we are sure you won't regret it.
When getting eyelash extensions done, it is important to choose the type that best suits your requirements and at the same time prevents any mishappenings like allergic reactions or unnatural results.
You need to consider many factors before choosing the right type of eyelash extension, some of which are given below.
Material of the extension
Many people are allergic to certain materials used for making different types of eyelash extensions, so it is advisable to ask your lash artist or lash stylist in advance about the material of the extension.
Size of the eye
When it comes to choosing the right type of eyelash extension for yourself, it is important to keep the size of your eye in mind. For example, getting long and heavy extensions n small eyes would make them look odd and unnatural.
Colour of your eye and hair
Choose a type of eyelash extension that is very different from your eye color, and hair color would make it look unnatural and odd. So it is suggested to choose a color that matches your natural lash color to give the eyelash extensions a flawless look
3 Different Types of Eyelash Extension
Silk extensions
Silk extensions are the perfect option for people who want to give a dramatic look to their lashes. Silk extensions are thick and matte, which creates a natural and flawless look on your lashes. This type of lash extension has more space between them and is perfect for creating a bold look.
The synthetic silk fiber used to make these lashes is very durable and safe for the eyes. Also, there are also very affordable, which makes them one of the best types of eyelash extensions.
Faux Mink Extensions
Unlike animal mink extensions, these faux Mink extensions are 100% vegan and animal cruelty-free. They look the same as real mink extensions and give the perfect natural look to your lashes.
If you are looking for a lightweight eyelash extension to go with, then this one is the perfect pick for you.
They are shinier than your own lashes and are best to affect your lashes dramatically.
Sable Eyelash Extensions
Sable lashes are made from an animal named Sable, found in Russia and Siberia. Unlike the other two options mentioned above, these are very soft and thin. Sable lashes are perfect for giving a natural look to your eyes.
These can be the perfect choice for you if you are not vegan.
Tips for choosing the right Type of Eyelash Extension
Eyelash extensions are available in diffrent colors, materials, volumes, lengths, and curls, and choosing the right one for yourself requires great attention. But worry not readers, these tips for choosing the right eyelash extension will surely help you choose the right one for you. Keep reading
Choosing the right Length
Length of the Eyelash Extensions can determine the whole look; it can either be flawless or look fake and creepy. Choosing the right Length of your eyelash extensions is also necessary as the wrong Length can damage your natural lashes.
Any lashes that are too heavy can damage the hair follicles present on the lash line, stopping natural healthy lash growth.
According to experts, the ideal Length for an eyelash extension should be somewhere around 3mm to 5mm longer than your natural lashes. Talking about the diameter of the lash extension, it should either be the same as your natural lashes or close to it.
The diameter of the extension plays an important role as it will determine the final look of the lashes. Go for a thin diameter if you want to create a dramatic look.
Volume
Volume to the lashes is given by adding more than one extension to the single lash. This trend of voluminous lashes became popular in 2010.
The process involves adding individual lash extensions in a cluster to create a fan. This type of lash extension is perfect for people with strong natural lashes.
Curl type
Another important factor you should consider when choosing the right type of Eyelash extension is its Curl type. Some popular curl types are mentioned below…
B curl
One of the best curl types is suitable if you want to give a natural enhancement to your lashes. Suitable for people with straight lashes that require only a little lifting up.
C curl
Perfect for almost all eye types, c curl is the most popular of all the curl types. C curl type is best for people who want to give their lashes a fuller yet a natural look.
D curl
If you want to give a bold and dramatic look to your eyes, D curl is the right pick for you. It is suitable for people with naturally curly lashes that are already lifted upwards.
L and L+ curl
It is best for people with hooded eyes orb single eyelids or downward-pointing lashes; L and L+ are not as common as their counterparts. Try them if you want to have flat base lashes that are lifted upwards.
Cost of Getting Eyelash Extensions
Getting Eyelash extensions is a completely customized experience so that the total cost can vary from one person to another. But on an average, getting an eyelash extension can cost you somewhere around $200 to $500.
Read More- RECOMMENDED HAIR CARE PRODUCTS TO MAKE YOUR HAIR SOFT & SHINY
Aftercare tips for Eyelash Extensions
They may feel uneasy for some time.
While some people will be very comfortable with the lashes, for others, it might be a little uneasy at first, especially beginners. You'll have to be very careful while sleeping as well. If you sleep on your stomach or side, you might crush and destroy them.
Try sleeping on your back for some time until your lashes are all set.
Wash your face carefully.
Washing your face can also cause your lashes to fall off. So you'll have to learn the right technique to wash your face with lashes on. Sink your face as deep inside the washbasin, and gently splash water everywhere on your face except the eye region.
Brush your lashes
Lashes need to be brushed regularly in the same way as hairs, but you will have to be extra gentle while brushing them. Gently brush your lashes with the help of a smooth spoolie brush regularly to get rid of any residue that has been collected on the lashes and make them look fuller and more beautiful.
Makeup tips
Using a normal mascara on your extensions can reduce their lives, and they will wear out very soon. Tey using a lash-proof mascara on your extensions will protect them while giving a fuller look.
You can also avoid mascara for a few days if you can.
Do not pick at them.
Try not to pick at your extensions intentionally, as you'll destroy them. If you are not feeling comfortable with the extensions on and want to get them removed, it is suggested to get them removed by the expert.
Do not try to remove the extensions on your own, as you might damage your lashline and hair follicles. Just wear them until they wear out and get yourself another session booked, as Eyelash Extensions are surely very addictive.
Read More- Nourish Your Hair with Deep Conditioning Treatment at Home
Final Words:
The eyes are the most beautiful part of the face, and lashes can play a very important role in making your eyes look pretty. The best extensions are customized according to needs, so try giving appropriate time while choosing the right option for yourself. Also, your eyes are one of the most sensitive parts of your body, so getting the Eyelash Extension business done by an expert is suggested. An expert would be able to cater to all your needs while ensuring the safety of your eyes.
Stay tuned if you wish to read more beauty-related articles like this one; trust me, these Types of Eyelash Extensions are addictive, and you'll find yourself at an Eyelash clinic soon.