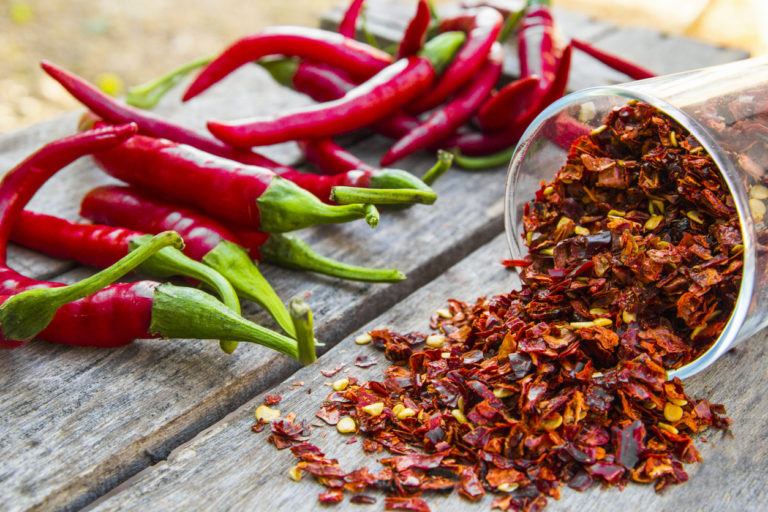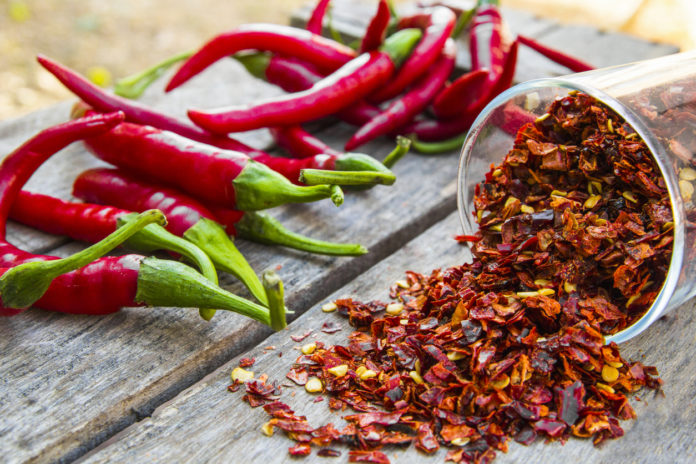 This post is based on two super delicious Hot and Spicy food recipes that are easy to make.
Enjoying food with the friends and family is what we want to celebrate on our work-off days. It has been not possible to meet our loved ones all through the week, and we are dying to see  them and hanging up along with them on holidays. We make plans to make the union as much memorable and enjoyable as we can. Thus we find one common and most enjoyable part of meeting is food that is super tasty and mouth watering.  And when it comes to spicy food, it just make everyone licking the entire food with their fingers!  Here are Three Super Delectable Spicy Food Recipe that you can easily make at your home and make everyone's gut happy with your cooking.
Insanely Spicy – Rasta Pasta Recipe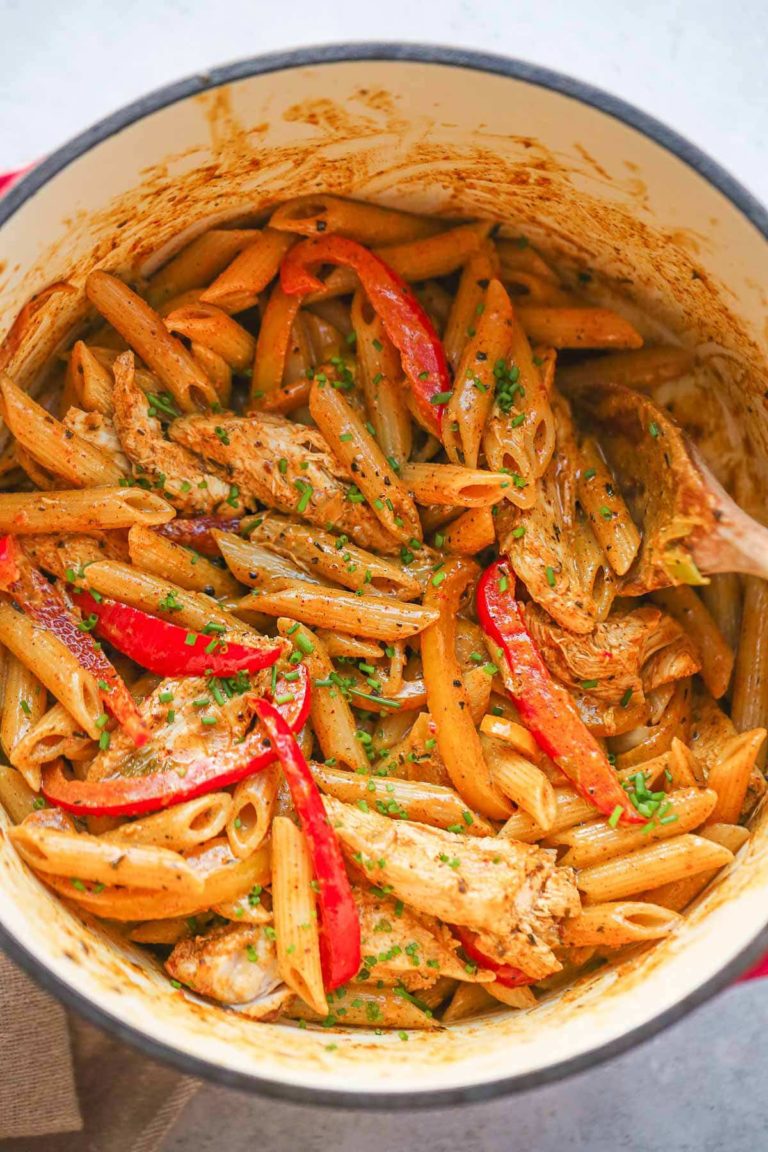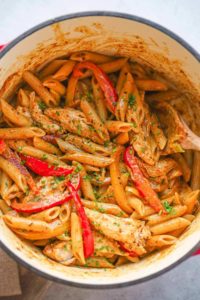 Ingredients Need To Make Spicy Rasta Pasta
One Pound Of Penne Pasta
Two Tablespoon of  Jerk Seasoning Divided Into Two Parts
Three Skinless and Boneless Chicken Breast (one and half pound)
Salt to Taste
One Sliced Green Bell Pepper, Red Bell Pepper and Orange Bell Pepper
One-Third Cup of Sliced Green Onions, more for garnishing too
Three Finely Chopped Garlic Cloves
Chicken Broth (Low-Sodium)
One Grated Fresh Parmesan Cheese and some more for garnishing
Half a Cup of Heavy-Thick Cream
Two Tablespoon of Extra-Virgin Olive Oil
Method To Make Spicy Rasta-Pasta Recipe
Semi-Cook pasta as per the package instructions. Drain the water and keep it aside.
Season the chicken breast with one tablespoon of jerk seasoning and salt perfectly. Take a large skillet and put it on a medium heat. Heat one tablespoon of olive oil. Cook chicken breast until it become golden, about 8 minutes each side. Shift it to another tray and set it aside to cool down.
Put remaining olive oil on to the pan and cook all colorful peppers until tender, about 4 to 5 minutes. Add chopped garlic cloves and green onions and cook until 1 minute. Season it by sprinkle remaining jerk seasoning.
Add low-sodium chicken broth and heavy cream, simmer until it get thickened, for about 5 minutes. Slice the cooked chicken breast. Add grated Parmesan cheese and stir till it get melted.
After this add al-dente pasta and sliced chicken and mix everything until completely combined.
Garnish it with sliced green onions and Parmesan you keep aside for garnishing.
Roasted Bell Pepper Spicy Green Spaghetti Recipe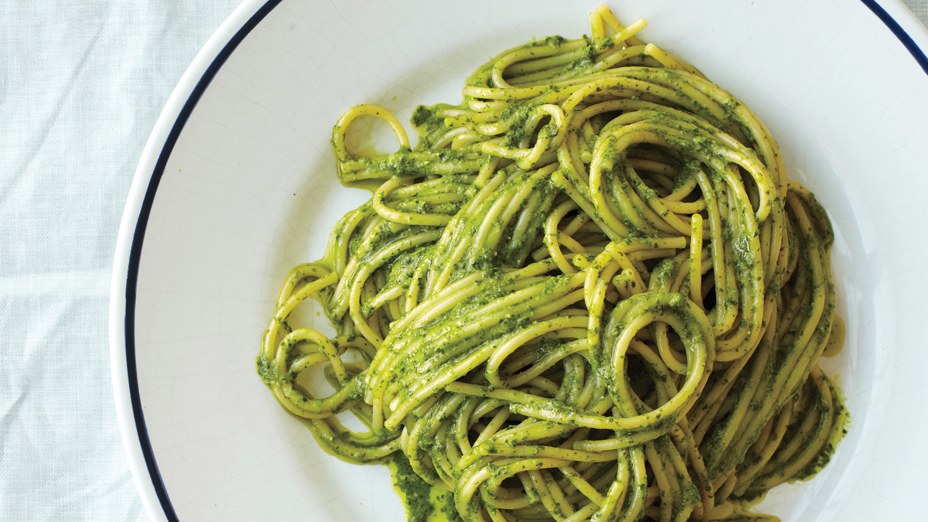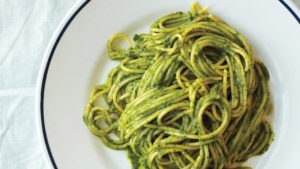 Ingredients Need To Make Spicy Green Spaghetti
Four Large Poblano Peppers
One-fourth Cup of Cilantro Leaves Packed and More for Garnishing
Two Finely Chopped Garlic Cloves
One Chopped Onion (Small Yellow Onion)
Two Tablespoon of Butter
One-Fourth Cup of Vegetable Stock (Low-Sodium)
One Pound of Spaghetti
Four Ounce of Cubed Cream Cheese
Salt To Tastet
Pinches of Grounded Black Pepper
Method To Make Spicy Green Spaghetti Recipe
Turn on the broiler on high and line a medium size baking sheet with foil. Put peppers on the baking sheet and broil, turn them occasionally with tongs, until they get black in color from all sides.
Put broiled peppers on to a heat-proof bowl and wrap with plastic sheet. Let the broiled peppers steam, for about 10 minutes, then remove the plastic wrap and peel skins from peppers. Remove all the stems and seeds and chop roughly.
Now mix the peppers, chopped yellow onions, cilantro, and minced garlic cloves into a blender and blend until it become smooth paste.
Take a large skillet and put it on a medium heat, put butter and melt it. Pour the pepper paste, stir it in vegetable stock. Cook and stir occasionally, until the paste get thickened, about 3 to 4 minutes.
Alongside, make spaghetti in another vessel. Take a large pot of boiled salted water, boil spaghetti as per the instructions on packet. Take out the one cup of pasta water aside then drain the remaining water.
Add cream cheese to prepared pepper sauce and stir until the cream get melted completely into the prepared sauce.
Season it with salt and grounded black pepper. Mix the cooked, al-dente pasta with creamy sauce. Add boiled pasta water to smooth the thickness of sauce, if needed. Serve it and garnish with cilantro leaves.
We hope these delicious spicy dishes or food recipes make your union with loved ones memorable.  Enjoy these food recipes with friends and family and spend a quality time with them.
We have also created a fruit cake recipe that you can make for your kids.
Sources: Delish