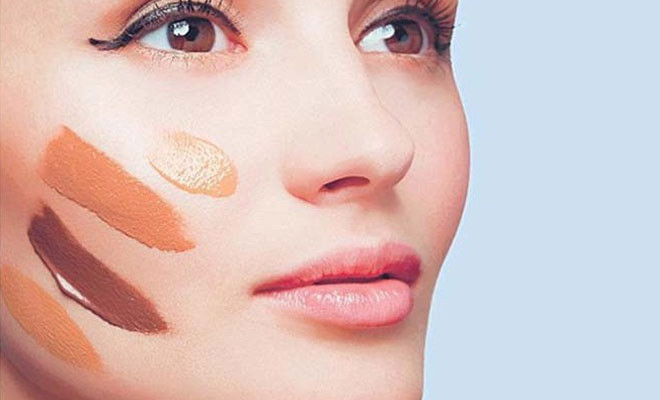 Wearing makeup every day can damage your skin and can be a little bit suffocating for your skin pores. So you need to give a break to your skin as it also needs to breathe. That's where the game changer BB creams come to the salvage. In order to get best flawless look it is best to use natural BB creams.
In case you don't know about BB cream, then BB stands for "Blemish Balm," and it is all in one cream. It is a versatile mixture of varied skin products, including concealer, moisturizer, SPF, and primer. It helps in keeping your skin hydrated and safe from the intense rays of the sun and provides perfect coverage to your face.
BB cream is a miracle in the world of makeup and helps you in maintaining a fresh look. Hence, it is better to use organic and natural BB cream rather than applying a lot of makeup products. Here is a list of natural and organic BB cream, which are non-toxic, as well as perfect for the skin.
For natural eye makeup read – Tips for natural eye makeup
100% Pure BB Cream
This BB cream is gluten-free, natural, as well as vegan, and the best part is that it is suitable for all skin types.  It has lightly hydrating formula developed from plants, which makes your skin look flawless and super healthy.
Ren Satin Perfection BB Cream
Ren BB cream nourishes and moisturizes your skin and adds a touch of coverage. Due to its color-adaptive technology, it is suitable for skin tones from light to medium. It also offers anti-oxidant and UV protection and works as a corrector, as well.
Pacifica Alight Multi-Mineral BB Cream
This cream hydrates and illuminates your skin and gives a perfect flawless look. It also comprises anti-aging ingredients, which you help in restoring a natural glow.
Celtic Complexion Tinted Moisturizer
This cream provides appropriate coverage to medium complexions. It is available in three shades, including medium, warm natural, and white. It hydrates your skin and protects it from the sun.