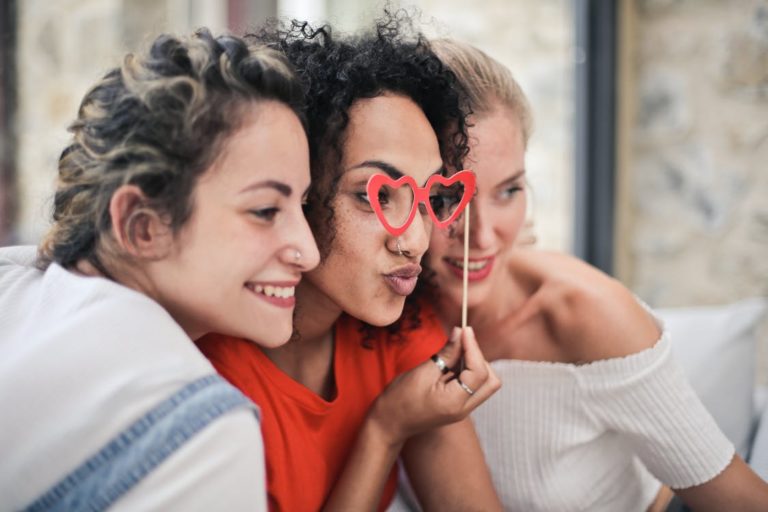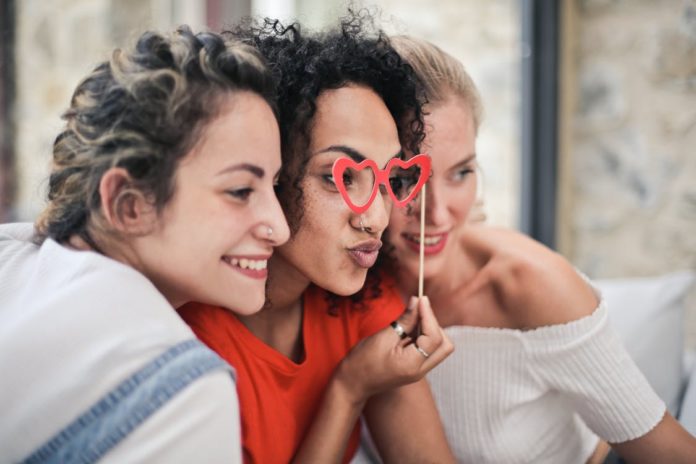 Are you wondering when is Galentine's day 2022? Then this article is all you need to read.
As we all celebrate Valentine's day with our loved ones, Galentine day is to celebrate friendship with closest friends. After reading this you all must be wondering, when is Galentine's day. Every year Galentine's day falls on the day before valentine's day that is on 13, February 2022. This amazing day was founded by Leslie Knope, she is a fictional actress on the show Parks and Recreation. She declared a holiday to celebrate with her girlfriends.
Read more- How to Wow at Your Next Dinner Party
History of Galentine day:
The show writer of "Parks and Recreation" Created the 16th episode of the second season on Leslie's favorite February tradition, Galentine day. In this episode, Leslie celebrates precious and happy moments with her female friends and workers.
In memorable words of Knope: "Oh, it's only the best day of the year. Every February 13th, my lady friends and I leave our husbands and our boyfriends at home, and we just come and kick it, breakfast-style. Ladies celebrating ladies. It's like Lilith Fair, minus the angst. Plus frittatas."
When is Galentine day?
Galentine day, 2022 is Celebrated on Sunday, February 13. This day celebrates close friendship, especially among women. Galentine's day is a celebration that turned from fiction into reality.
The idea was first brought up in the 2010 episode of 'parks and recreation, since then it has caught great attention all over the world as a day to celebrate female friendships.
Read More- Tips for Throwing an Insta-Worthy Easter Party
How to celebrate Galentine day?
It doesn't matter whether you are committed to someone or not, you can still celebrate this amazing day with them. Also, it can increase your bond with that special person.
As Charlotte from Sex and the City once famously said: "Maybe we can be each other's, soul mates. And then we can let men be just these great, nice guys to have fun with."
Check out the below list to celebrate Galentine day 2022 with your lovely girlfriends, mother, soul sister, or anybody you love the most in your life:
Weekend Vacation:
When it comes to celebration, what can be better than planning a weekend vacation. After all this Galentine's Day demands a great celebration away from all the work and worries.
Enjoy your surroundings with your loved ones, go for a vacation, and visit your favorite places with no stress, no depression, and no workload. Make endless memories with your friends.
Go shopping:
Well, shopping is a girl's best friend, so why not plan a good shopping day with your girlfriends.
Almost every girl likes to do shopping, so, go for it, buy new clothes and stuff, hang around, click pictures with your friends. Try to make it often and enjoy it.
Whether you purchase the whole market or opt for only window shopping, nothing can compare to the fun of shopping with your best friends.
Trade off being Host:
Just like regular kitty parties, you can host the Galentine's day with your girlfriends in the same manner.
Keep some big celebration parties with your friends by creating a list of future meet-ups and involving different locations and themes. Try to make it often or set it for every week. Let any of your friends be the host of the party.
Read More- 7 tips to plan a surprise birthday party
Book Exchange:
Gather your all favorite books and give them away to your friends and ask them to give you another book as an exchange. Read all the books and arrange a zoom call with your friends, share your experiences with them and ask for their experiences, opinions, views, etc.
Dinner Out:
Who doesn't love a fancy dinner? So why not book a fancy hotel with mutual opinions? Go for dinner, order everyone's favorite food, talk about life, nature, old days, personal things, Gossip. Enjoy the vibe of the place and music.
House party:
If you're not planning to go outside for a celebration or you're someone who loves to get a bit crafty then house parties can be a great plan.
Arrange a party at your house, invite all your friends, prepare good food, order beverages, play music, dance with your friends. According to expert's research many women like house parties.
To make the party more fun, you can organize a few games and reward the winning person with some gifts.
Bar Crawl:
Do you and your friends need to get away from the daily routine and have some fun? Then crawl to a bar.
Go to the pub with your friends, order drinks and dance. It can be the best way to celebrate Galentine day in 2022.
Plan for Family Reunion:
Arrange a get-together with your family and your friend's family, prepare good food or go to a restaurant for dinner, talk about the old days, dance with your family, talk about your bond with your friends.
Coffee date:
Clueless about the way to celebrate Galentine's day, well every day is perfect for a coffee date.
Go for a coffee date with your best friends, book a seat at your friend's favorite coffee shop, order her favorite coffee and some cookies, and talk to your friends about themself.
Ice Skating:
It is one of the most fun ways to celebrate Galentine day with your best friends. Get your girls together and go ice skating for the seasonal soiree!
If due for any reason you're not able to visit your close ones on Galentine's day, you can always plan for a virtual celebration. Plan a zoom call with your friends, talk about life, play some fun games and celebrate Galentine's day with a spark.
Read More- 10 Best Gender Reveal Party Games
Few Interesting Facts About Female Friendships:
98% of women have at least one close friends
In their whole lifetime, women have an average of 6 best friends
16 is the average lifespan of female friendships
After the age of 55, the lifespan of female friendships becomes 23
As per stats, 47% of women want to spend 24 hours with their best friends.
Despite everything, Galentine's day is not only for women to celebrate, men can also celebrate this day with their friends. After all, 'boyfriends are girlfriends are gonna come and go! But friendships are for life!' So why not celebrate it with a boom!
If you liked the post, hit the like button and share your way of Galentine's day celebration in the comment section below.
Read More- BEST WINTER PARTY DRESSES TO WEAR AND STEAL THE LIMELIGHT