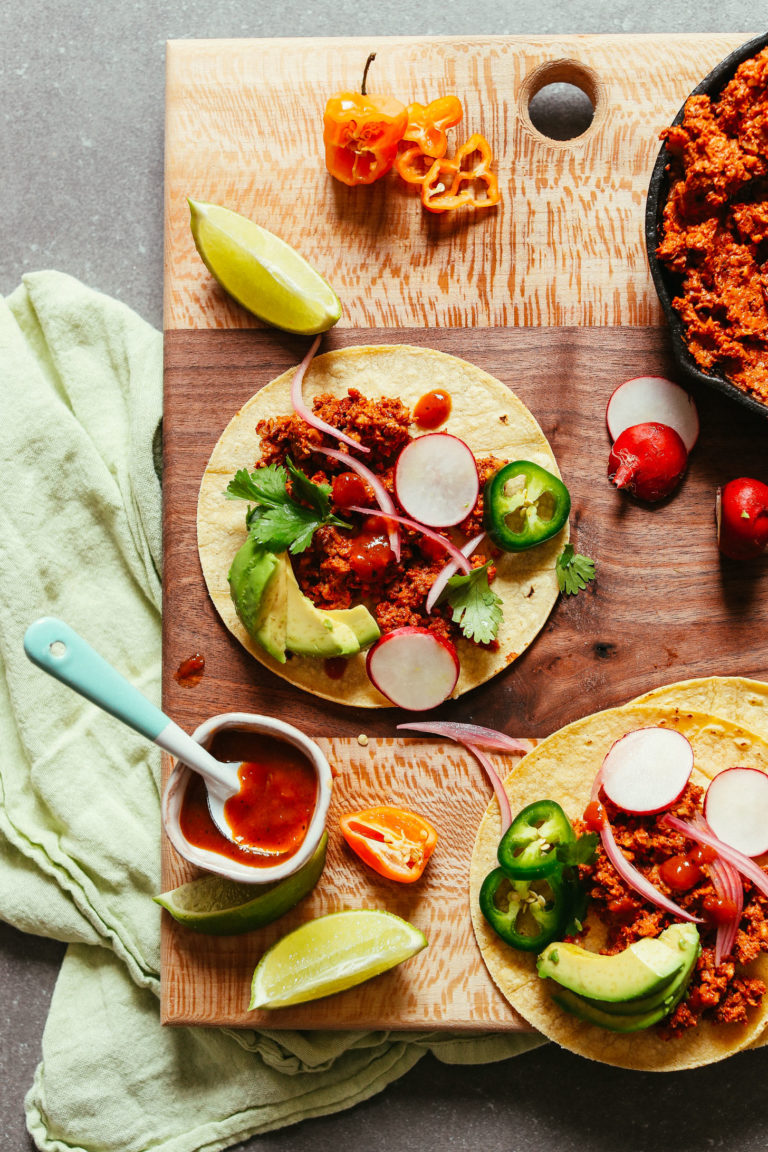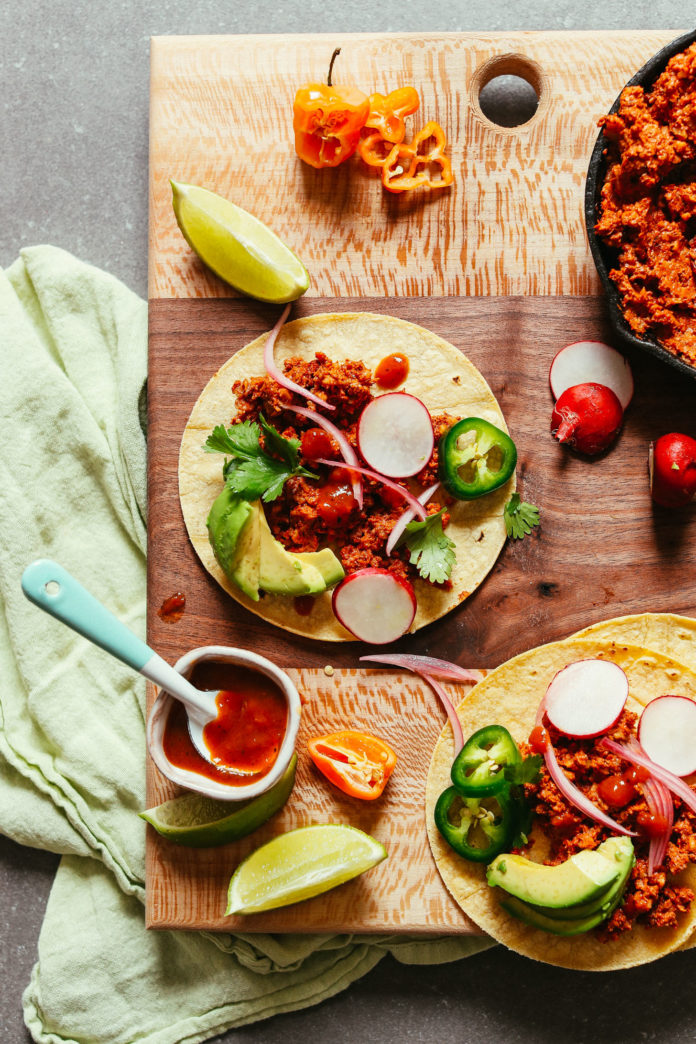 People are slowly starting to realize the importance of eating healthy and including vegan foods in the diet. If you one such person who is starting a vegan diet and looking for simple vegan recipes for a beginner, then you will find some great food ideas here. We have shared the three healthy raw vegan recipes for weight loss and healthy living. These also include one raw vegan dessert recipe. You will be sorted from breakfast to dinner.
Raw peanut Zoodle Salad
This salad has the perfect amount of crunch, salty, and tangy flavors. Shredded carrots, zucchini, and herbs mixed together along with Thai inspired creamy dressing and peanuts are the perfect examples of a healthy raw vegan recipe. This healthy vegan recipe is amazing for weight loss diet. We have used roasted peanut dressing, but you can also use raw peanuts.
Ingredients:-
· Zucchinis (2 large -spiralized like noodles)
· Carrot (1 large)
· fresh cilantro (2 tablespoons –chopped)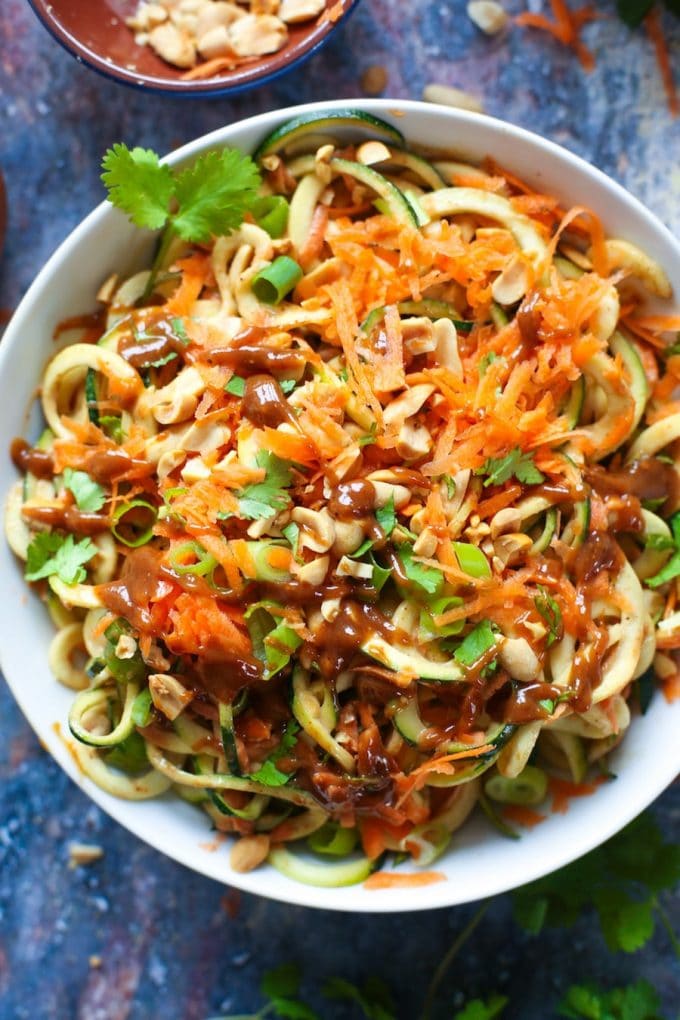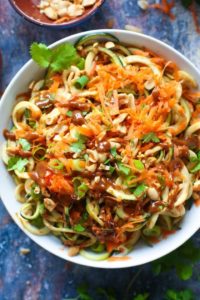 · green onions (1/2 cup- chopped)
· raw, unroasted peanuts(1/4 cup- chopped)
· Tabasco sauce (1 tablespoon -optional)
Peanut Dressing
sesame oil (2 tablespoons)

peanut butter (1/2 cup)

fresh ginger (1 tablespoon- minced)

coconut sugar (2 tablespoons)

tamari or coconut aminos (3 tablespoons )

rice vinegar (1 tablespoon)

fresh grounded black pepper (1/2 teaspoon)
How To Make:
Whisk peanut butter, sesame oil, tamari, sugar, vinegar, ginger, and pepper together in a small mixing bowl.

Shred the carrots using a grater. Add the carrots and zucchini in a large bowl. Add the peanut butter sauce and properly toss everything. Sprinkle green onions, cilantro, Tabasco, and peanuts on the salad and serve it freshly made.
Blueberry and Vanilla Bean Chia Pudding
This healthy raw vegan recipe is best suited for dessert. This pudding is very easy to make and will get ready within 5 minutes. This simple vegan recipe for a beginner is gluten and dairy-free, and it does not contain sugar.
Ingredients:-
homemade almond milk (1 cup )

organic blueberries (1/2 cup )

organic chia seeds (1/4 cup )

organic maple syrup (2 tablespoons )

organic vanilla bean powder (1/2 teaspoon )
How To Make:
Take a mason jar and put all the ingredients in the jar. Seal the jar tight and keep it aside.

Shake the jar to mix everything and keep it in the refrigerator for 60 minutes. This will thicken the mixture a bit and will form a pudding-like consistency.

Stir the mixture and top it with more blueberries. Serve. 
Raw Cauliflower Fried Rice
This raw cauliflower vegan fried rice recipe is very versatile and delicious. You can modify the veggies and add more according to your preference. This beginner, friendly, healthy raw vegan recipe is perfect for weight loss and very simple. Use your leftover rice to make this for lunch or dinner.
Ingredients:-
Fried Rice
· Cauliflower (1 head )
· Broccoli (2 cups- chopped)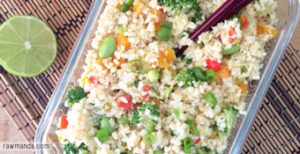 · green onion tops (3 tops)
· bell pepper (¾ cup-chopped)
· Edamame (¼ cup)
Sauce
Green onion bulbs (3 bulbs-the white part,)

raw coconut aminos (2 tablespoons)

One lime

Cilantro (¼ cup)

sesame oil (1 tablespoon)

coconut sugar (1 tablespoon)

garlic cloves (1-2 – minced )

ginger (½ teaspoon)
How To Make:
1. Break small cauliflower florets and wash them well.
2. Chop smaller pieces of florets and put some of them into a food processor.
3. Pulse florets for about 5-10 seconds.
4. In a bowl, place cauliflower rice and mix in all the remaining rice ingredients.
5. Blend the sauce ingredients together and put it over the rice and mix it properly.
6. Keep the rice aside for about 30 minutes and keep stirring occasionally.
7. Garnish the rice with sesame seeds.
Enjoy these raw vegan recipes and keep your imagination open to experiment with there recipes.
read more:- Try healthy vegan protein bars recipe. This Protein Bar is easy to make and great for snack time.