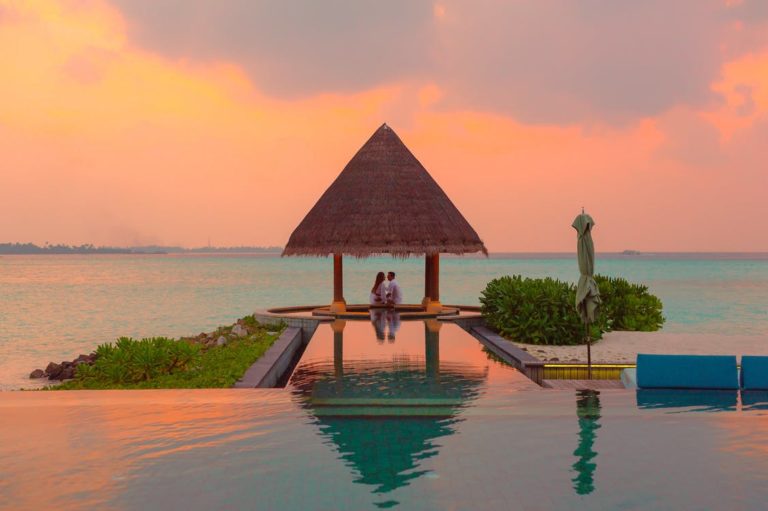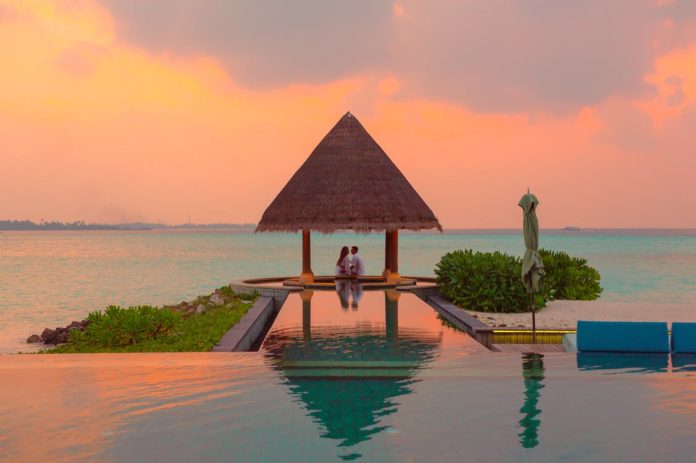 St. Barts is a small island in the French West Indies and is one of the most beautiful islands. The warm green-blue seas, vivid landscape, and white sandy beaches make it a perfect place for honeymoon packages in St Barthelemy.
St. Barthelemy is a mix of French culture and Caribbean seas, making it a culturally rich and relaxing honeymoon destination. Whether you like to sip poolside cocktails or lounge on the beautiful beaches, you will enjoy every bit here.
In this article, we will discuss some great places to look for in honeymoon packages of St. Barthelemy.
Christopher St. Barts
Located on the northern island shore of St. Barthelemy, you will see a road plunging down to a secluded bay towards the sea. There is a 5-star hotel in a unique environment hoisting its sails.
The hotel's intimate setting nestled between Pointe Milou and crystal clear seas is shielded by the trade waves and stunning views of the surrounding island and Caribbean sea.
Imagine staying in a big house with a trendy loft's elegant and classic design, making a comfortable stay for honeymooners. This hotel has 42 rooms and suites with a contemporary design overlooking the sea and stunning bay views. You will get access to one of the biggest infinity pools on this island in Hotel Christopher, where you can relax in the sunset while enjoying your favorite cocktail.
Le Sereno Hotel
A historic hotel in St, Barthelemy set in crystal clear blue and ultra-private waters with a loyal clientele among the guests. This intimate beachfront property is popular among honeymooners because of its understated luxury service and modern design.
Le Sereno Hotel is a member of the world's leading hotels and was rebuilt completely into an intimate property featuring three villas and 39 rooms with a stunning interior.
Le Sereno is spread over 180 meters on the sandy beach of Grand Cul De Sac where all the suites and villas get a view of the turquoise lagoon.
Le Barthelemy Hotel & Spa
If you want to add a quiet and peaceful escape to your honeymoon packages in St Barthelemy, then Le Barthelemy Hotel & Spa is a must-add. This luxurious beachside hideaway offers high-standard services.
This hotel is a member of the Small Luxury Hotels around the world. You will get to witness the warm authenticity, timeless elegance, and stunning beachfront settings in the hotel.
This destination is perfect for relaxing your soul, unwinding after the hectic wedding schedule, and enjoying private time with your spouse.
Eden Rock
The hotel is located at a stunning location of St Jean Bay, Eden Rocks, and is one of a kind destination in hospitality. This is also a preferred private destination of many Hollywood celebrities who are now friends with St.Barts.
You get a sense of independence, security, creativity, beauty, and sophistication at this place, making it a perfect stay for honeymooners.
Hotel Le Toiny
Located on the hillside of beautiful leeward St.Barts, this 22 fully private luxury suite renders Hotel Le Toiny resort is known as one of the most romantic and exclusive in the Caribbean and St Barthelemy. It is suitable for couples with trendy linkings and will surely become a favorite.
About St. Barts
St.Barts is a beautiful and diminutive island in French West Indies; no wonder celebrities are drawn to this place. You cannot argue the beauty of elegant, warm green-blue water, vibrant rolling landscape, and white sandy beaches,
St Barthelemy is a perfect place for the honeymooners to spend some romantic time with each other post-wedding shenanigans.
St.Barthelemy is a French language and culture-dominated island in the Caribbean Island. It is popular for its gorgeous beaches and designer shops. Gustavia is the capital of St.Barthelemy which is filled with yachts, elite restaurants, and historical attractions.
The traditional dishes of St.Barthelemy include stuffed blood, crabs, fish sausage, christophine, and accras.
Best Time to Visit St. Barthelemy
If you want to visit the honeymoon packages in St.Barthelemy, then the best time to go there is between December and April. Although summers are intense, it is still gorgeous here.
November to June is the most popular time for honeymooning and vacationing in St.Barthelemy. December is the peak season, so if you visit during this time, make sure to book at least six months in advance before the visit.
September to November is the stormiest weather, and Cheval Blanc remains closed from September to mid-October.
Best Things to do in St. Barthelemy
Here are the top things that you can do on your honeymoon in St Barts.
Basking in the sun on Grande Saline Beach
Lazing around on Comobier Beach.
Go on a shopping spree in Gustavia
Enjoy the majestic view of For Gustav
Drink cocktails while enjoying the sunset on Baie de St-Jean
Visit the shell museum, The InterOceans.
Appreciate the architecture around St.Barts
Hang out at Gouverneur Beach
Enjoy the Latin Cuisine.
Discover your inner French at Lorient.
How is The Weather in St. Barts?
The temperature keeps changing here throughout the year. The minimum temperature ranges from 23 degrees C In January to 26 degrees C in June.
How to Reach St. Barts?
Now that your honeymoon package includes St.Barthelemy, it's important to know the best way to reach there. When you land at St.Martins from PHL through San Juan, you can go on a ferry or go on a commuter flight to St.Barts.
Another alternative is to book a flight to Tradewind Aviation, a luxurious shuttle service that directly flies from St.Juan to St.Jean.