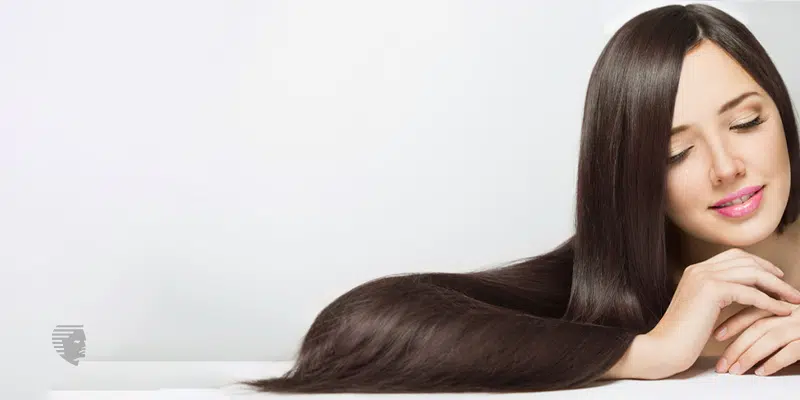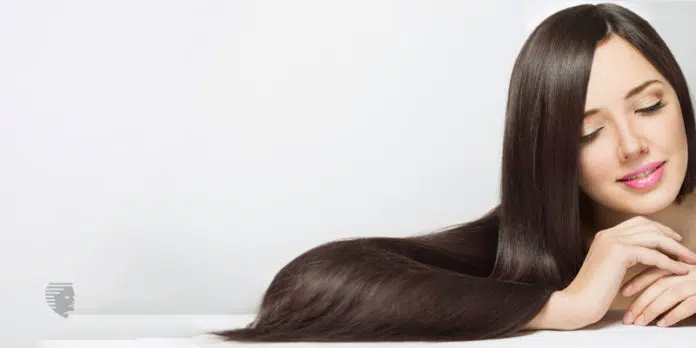 Hair straighteners are great tools to help manage thick hair, but repeated heat styling such as using a curling or straightening iron can damage your hair.
This article will tell you how to get your hair straight through heat styling, without damaging or burning your hair.
10 Ways to Avoid Damaging Your Hair With A Flat Iron
1) Buy Quality Hair Straightening Tools
The best hair straightener is not necessarily the most expensive one. Although cheaper options may result in hair damage, affordable options come with some standard features to look out for.
The best heat styling tools will allow you to straighten your hair at the optimum styling temperature of 185°C to protect your hair.
Better quality flat irons, such as GHD hair tools,  will evenly distribute heat across the plates, which will leave you with healthy hair.
2) Consider Your Hair Type
Understanding how your hair texture responds to heat will help keep your hair healthy.
It will also help you to apply the correct temperature when using your straightener (or curling iron), as natural hair, chemically processed hair, and the thickness of your hair will all influence how it responds to different temperatures.
3) Use Heat Protectant Spray
There are several types of products on the market that minimize heat styling damage.
A powerful thermal protectant product or spray when you blow-dry and straighten your hair will prevent heat damage and leave your hair looking shiny, without any frizz.
These products can also repair your hair from previous heat damage and reduce the appearance of dryness and breakages.
4) Try to Reduce the Heat on Thick or Coarse Hair
You may be tempted to turn the temperature all the way up when using heat styling tools. But using too high temperatures will strip natural moisture from your hair, leaving it looking dull and brittle.
Experiment with lower temperatures on thicker hair to get your desired look. If you have thin hair, then definitely use a low temperature to prevent causing damage.
5) Avoid Repeatedly Applying Heat
Running your hair straightener repeatedly over the same section of hair is certain to lead to eventual damage and breakage. Rather use a hairbrush to stretch out the sections of your hair, and then run the flat iron over the section once.
6) Use Hair Treatment Products
You can avoid long term damage from repeated heat styling by treating your hair with a moisturising product at least once a month.
Treatment will restore moisture and shine to your hair, and will also prevent future damage when using heat tools.
7) Skip the Hairdryer if You are Going to Straighten Your Hair
Rather opt to air dry your hair if you know you are going to be using a straightener later. Using both a hair dryer and straightener in short succession can result in damaged hair.
If you are showering at night and don't want to go to bed with wet hair, wrap your hair in a towel and go to sleep.
This will allow you to wake up and immediately straighten your hair without the need to blow dry it first. Your hair will also have more moisture in it, allowing for easier straightening.
8) Only Straighten Dry Hair
The fastest way a flat iron will damage your hair is if you apply it to wet or damp hair.
The heat from the flat iron will cause steam damage – as if you are boiling your hair. This will cause split ends and breakages.
9) Use Ceramic or Tourmaline Plates
Glass and metal straighteners are more affordable, but can quickly burn your hair due to uneven distribution of heat.
Ceramic plates make use of infrared rays that does not damage your hair, while tourmaline plates use negative ions that react to positive ions in your hair, simplifying the straightening process without damaging your hair.
10) Use The Right Hair Brush When You Straighten
It is best to use a hairbrush along with your flat iron, to stretch out the strands and allow for easier straightening.
Just like hair straighteners, not all hairbrushes are the same, and some can pull your hair and break off strands.
A professional round brush with softer bristles is the best brush to use when straightening, because it does not snag any strands and does not cause further damage to your hair.
Final Thoughts
Straightening your hair will allow you to style your hair in any way, but it is important that you prevent heat damage from occurring.
The ten tips above will help protect your hair from heat, but still allow you to enjoy straight, smooth locks.