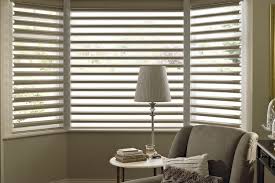 With ample shades and blinds available in the market, choosing the right one for your house and to fit your needs is not that easy. We have gathered the best helping guide to help you through the process.
Whether you are looking for style, privacy or maybe both finding the perfect window treatments can be a daunting process. Should you shop online, a local home center or a specialty store? How sheer or formal should you?
Here is what you should consider when buying blinds and shades or any window treatments:-
What is the difference between blinds and shades?
Both blinds and shades are used window coverings.
Blinds are made of individual slats placed horizontally that can be lowered, raised, or tilted to suit your light requirements in the room. Blinds are usually made of metal, wood, vinyl, composite or metal. Blinds have a harder look.
Shades are made using a large sheet of soft fabrics giving a much softer feel to the room. The shades' material is mostly solid and cannot be tilted like the blinds. Shades can only be lowered or raised up to match your privacy or light desires.
Things to consider when buying blinds and shades:-
There are certain things that you should keep in mind before you go out to buy the window coverings.
Privacy and Light- you should analyze whether you want the room to look more cozy and buttoned or more bright and airy. You can blind the tilts to keep the sunlight in or out of the room. You will lose light when the blinds are closed. Shades are made of fabric and you can choose whether you want light filtering fabric or room darkening one. This way you will have control over how much brightness you want. Unless you decide to go for the sheerest shades you will have to pull them down to shut the lights out.
Your budget- take into consideration whether you are outfitting the entire house windows or only in one room. You might want to consider spending a little on certain windows and cutting back on the others. Window treatments are priced by their sizes. The larger the size the more it will cost. If you get customized fabrics, features, and patterns, it could also add up a little extra.
Safety concern– if you have small kids at your house you should go for cordless style shades and blinds. You do not want any accidental strangulation.
Cleaning- You don't hire a professional cleaner to clean the blinds. You can use dust magnets and get rid of all the dirt. You can try using Swiffer 360 duster to make the cleaning even easier. Shades that have different textures and weaves hold dirt better and cleaning them is trickier. You can use a vacuum or spot clean. If you have to get a bigger mess cleaned up you will need to hire a professional to do the job.
Your personal decorating styles– understand your personal style. Is it casual or formal, chic or comfortable? Bold colors look dramatic and fun. Subtle and earthy colors look perfect for a neutrally decorated room.
Types of Blinds:-
If you are looking for slabs that can be titled and adjusted to the sunshine requirements then blinds are the best pick. Blinds look clean, handsome and offer plenty of privacy. Blind prices vary on the basis of which material is used.
Blinds are handy for bathrooms, Living rooms or dining rooms. You leave them down when you need complete privacy and can be adjusted as per the needs. One major drawback with the blinds is that it takes a lot of effort to keep them clean because it attracts grime and dust.
Types of blinds-
Wood blinds– these are a modern alternative to shutters. Wooden blinds offer an inviting and warm look to the house. These are available in dark and light hues and can also be found in painted or polishes finishes. You can choose bamboo slats, which are earthy, eco friendly and decorative at the same time.                                                                                             
Vertical blinds– these are a budget-friendly and durable option and are perfect for wider windows instead of tall ones. Vertical blinds are practical and provide maximum control over light. These are ideal for large glass windows and sliding glass doors.                                                                                           
Faux wood Blinds-these are durable and also moisture resistant that original wood blinds. Faux wood blinds can be used in spaces with high humidity like bathrooms, kitchen, and garage if you like the look of wood.
Aluminum Blinds- aluminum blinds offer an elegant and sleek look and are commonly used in the living room and bedroom spaces. Aluminum blinds are also called mini blinds. These are made from 6-8 gauge aluminum. These can range in size from ½ to 2-inch blinds
Thermal blinds- thermal blinds are an eco-friendly choice and these blinds keep the space warm and filter the lights out. These are made of natural fabrics like cotton and help in giving the space a warm and inviting look by providing just the right amount of light.
Types of Shades:-
If you are looking for style and versatility together and in tremendous amounts then shades are the way to go. Shades provide different ways to create various designs and moods by using a variety of textures, fabric, and patterns. Shades can easily refresh a room with versatility and give a warm soft look.  One downside of using shade is that it is difficult to keep them clean and fresh. If using vinyl shades then you will have to hand wash them. You can vacuum the fabric shades using a hand tool or can spot clean at home or use professional help.
Some types of shades are:-
Roman shades- these are also known as roman blinds and are considered to the most sleep and tailored option. These are easy to install and can be operated easily. The wide pleats of the roman shades fold flat when you pull them up. These can also be found in blackout fabrics.
Blackout shades- these are a little more expensive than the style of the conventional shade, blackout shades are mostly used to keep any sunlight possible completely out of the room.
Woven wood shades- these shades offer natural and full coverage. Woven wood shades also come in bamboo variants and a number of other finishes that work differently in different lighting situations.
Roller shades- roller shades are simple but very effectively designed to filter soft lights from outside into the room. These maintain complete privacy. Roller shades are available in room darkening shades and sheer weaves which lets in more light inside the room. These can be lowered or raised in easy and one smooth motion.
Pleated shades-these are available in multiple textures and patterns. It is easy to install pleated shades and come with privacy liners to provide uniform and white appearance.
Blinds and Shades Safety:-
Choose cordless shades and blinds- check if any exposed cords are visible in the window covering that could harm young children, infants or pets. Replace the corded blinds and shades with safe cordless products. Shutters, draperies and cordless roller shades and cellular shades. Shop collection which is safer for kids.
Keep the chords out of kids reach- if installing a new product is something you cannot afford, then make sure the blind and shades cord are out of kids to reach and sight as well. The cords should not be accessible to kids.
Prevents kids from accessing- Move beds, furniture, cribs, and diabetes away from chords and windows near some other wall. These items act as step tools for children.
Pull the chord tight- continuous loop cords should be pulled tight and anchored properly to the wall or floor using a tension device.
Install window coverings properly- make sure cord stoppers are properly installed and should be adjusted nicely to minimize the movement of inner blind cords.
How to Measure Blinds and Shades?
It is important to measure the size of your windows to choose the shades or blind size wisely. Choose the exact location where you want the shade or blinds to be attached. if the inside of the blind mount is stopping the frame you can use the measuring tape. For the outside of the mount styles, you should include window frames when doing the measurements. When you are ordering the shades or blinds online, call the customer care number from the site and talk to the customer care representative to confirm if you have measured the window correctly.
More Window Helpers:-
Stink stoppers- stink stoppers help in trapping and destroying the odor molecules rather than just covering up the pesky smells. It is not easy to throw shades in the washing machine to get them clean and smelling fresh. A stink stopper can zap everything from cooking odors to smoke.
Pretty curtains- you can layer pretty panels or curtains over blinds or can even use them alone. Curtains can be washed in machines and therefore you do not need any expensive professional cleaning device. And there will be no shrinkage in the curtains after wash.