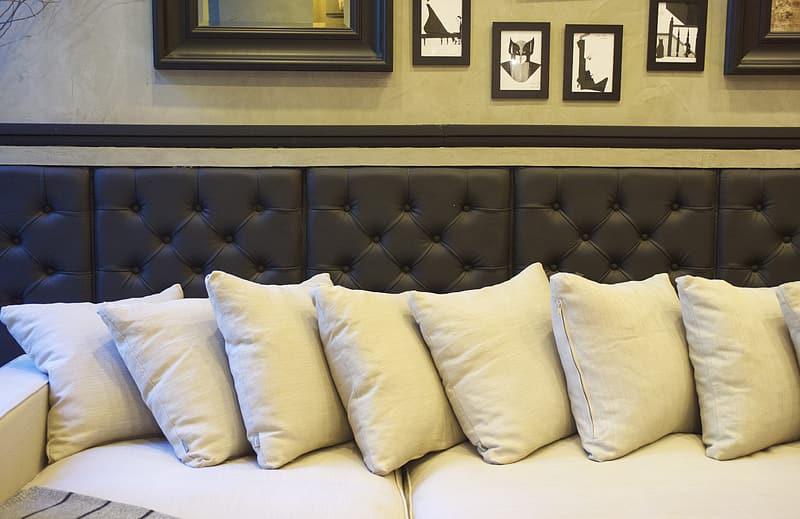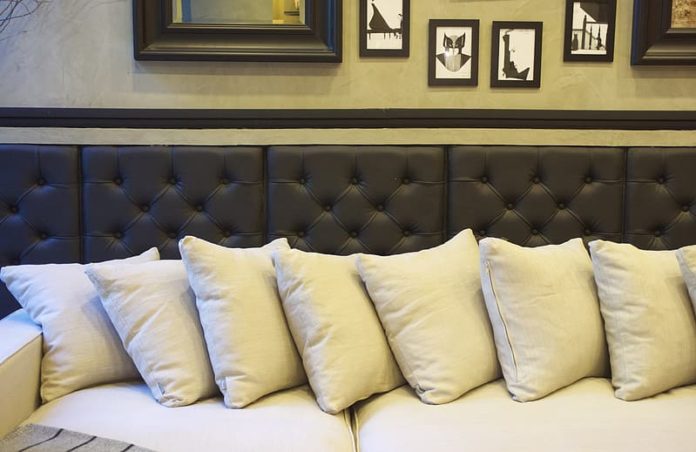 One of the essential keys to having a good night's sleep is to sleep with your Pillow. Without a pillow, most of the people feel their sleep is incomplete or uncomfortable. Everybody has a different style of catching sleep or making their sleeping experience best as much as they can, and a pillow is the most common object that everyone uses. Thus, it is also important to keep your pillow clean and frequently wash so that it can give you the best sleeping night as well as keep your skin and hair healthy. 
A dirty pillow can attract so many germs that possibly comes in direct contact with your facial skin. Such germs lead to so many skin issues like acne, rashes, or skin allergies. To avoid such skin problems, you need to wash your pillow covers frequently as you wash the bed sheets or blankets. In a similar manner, as you clean pillow cases, you also clean the pillow as well. 
Pillows should be washed thrice or five times in a year so that all the dirt that gets inside in them and germs that develop in them must be removed. But make sure that all types of Pillows cannot be washed in a similar way. 
Most of the types of pillows can be washed in washing machines, but some need to dry clean, some can only be spot treated, and some are restricted to wash in front-loaded machines. Before you clean any type of Pillow, make sure to read the label attached to it. The label contains all the details of how the pillow can be washed, what type of detergent can be used, or whether it can be washed in a washing machine or need a dry-cleaning service.  
This post contains tips on how you can clean your Pillow at home in the washing machine or by hand. 
4 Steps To Wash Pillow At Home
You may be wondering about pillow cleaning services, but what is much greater than you can clean them on your own. You may be searching for how to clean couch pillows, bed pillows, or can you wash Tempurpedic pillows at home. The answer is yes, only you have to keep care of the label attached to it and measures it mentioned to follow. 
1 Step
The first step is to air dry the pillow daily by fluffing the pillow so that it can restore its shape and remove the dirt layered upon it. Then once in a month, hang the pillow outdoors for a few hours, mostly in the bright sun. This helps in removing dust mites and kill germs that might develop inside the humid environment. In case your pillow is of foam or latex, you can clean the pillow in the washing machine dryer by tumbling on a no-heat cycle.  
2 Step
If your pillow is mentioned with the "dry clean only" mark, then you have to look after the pillow cleaning services. But in case it is not, then you can wash your pillow twice or thrice in a year. Here below are some directions for different kinds of pillow filling that you can use to wash your pillow accordingly.   
For Feather or Down Pillow: To wash these types of pillow, you need to use a mild detergent that is designed to wash these types of pillow. Feathers are delicate, and you cannot use harsh chemicals to wash them, they might damage. 
For Foam or Latex Pillow: These types of pillow filling is neither washed nor steamed, which means that they cannot even go for laundry services. The best you can do is to get spot clean or treat stains on the pillow. To protect stains not to get inside the pillow, you can use a thick pillow cover and remove the pillow cover when it gets stains and wash them. 
Polyester Pillow: These types of the pillow must be washed with warm water on gentle tumble cycles. 
Buckwheat Pillow: These types of pillow can be cleaned by placing them under the bright sun that helps in removing the bad odor from the pillow. You can wash the buckwheat shell casing by using mild detergent and cold water. 
3 Step
It is equally important to dry the pillow completely after washing, and not a single drop can remain inside the pillow. Do not use auto dry as it only detects the surface moisture, and the pillow will remain damp from the inside. You can dry the pillow on moderate heat. One quick tip is to put some dry towels in the dryer with a damp pillow, and it helps in soaking the moisture from the pillow. If you find the weather is good, bright, and shiny, you can also keep the machine dried pillow in the open sky under sunlight so that even the single can evaporate from the pillow inside. 
4 Step
Lastly, you have covered the pillows with cleaned pillow cases so that it is hard to reach the dust inside the pillow fillings. If you find that you don't have enough time to clean the pillow's often, then you can hire a pillow cleaning service. They will help in getting your pillow and pillow cases squeaky clean.