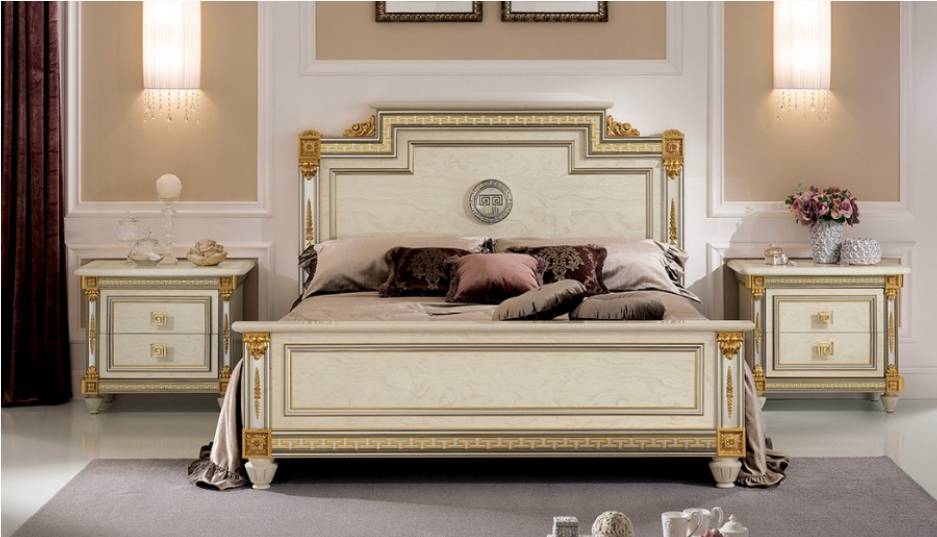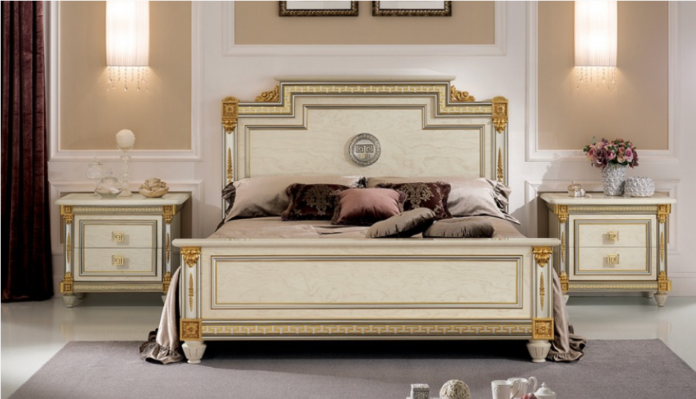 Italian furniture and decor items can make any bedroom look elegant. Read this article to discover valuable design tips!
If you want to create an elegant bedroom, you should probably start with buying Italian furniture and decor items. Pieces that were made in Italy look stunning, can nicely fit any interior and will serve you for many years. Plus, you might want to follow some smart design tips that will make the space look more welcoming and refined. Read this article to find out what exactly you should do!
Unclutter the Space
Your bedroom can't look elegant as long as it's a mess. This should be the place where you sleep and have a rest. So please take all the excessive objects away to the storage room: folded clothing, stacks of unread books or unused exercise equipment. In your bedroom, you should leave only those items that you use nearly every day or the ones that are particularly dear to you (such as your childhood photos). And of course, you should clean the room regularly to make sure there is enough fresh air and no dust.
Raise the Curtains
Try to mount the curtain rod one or two inches below the ceiling line and let the drapes hang to the floor. That trick should make the room look bigger and more elegant.
Keep the Floor Empty
Are there piles of extension cords on your floor? Or stacks of books, or socks, or random boxes? The bedroom will look refined only when you clean the floor. The only thing you can leave is the rug. It will add warmth and texture to the space and pull the bedroom together.
Go Green
Adding greenery is probably the easiest and the most affordable way of making your bedroom look premium. Here are just a few examples of plants that you might consider:
Chinese evergreen
Pothos
Dracaena
Fern
Freshly cut flowers from your garden if you have it
You might want to put a pretty vase with a fragrant bouquet on your nightstand or a line of small potted plants on your dresser.
Add a Hanging Light Fixture
The lighting in your bedroom needs to make a statement. It can be a chandelier, pendant or drum-shade fixture — something that will add a touch of drama and romance to the place. The main two requirements for the light are: it should be in scale to the rest of your bedroom and complement your other furnishings.
Level Up the Lampshades
If your lampshade matches one of the following criteria, you should take it away from your bedroom:
Plain and boring
Old, faded, stained
Rimmed with faux flowers, pompoms or decoupage
The lampshades in a premium bedroom should look rather classic. They might have metallic accents or some pleasing patterns and their hue should look rich.
Change the Hardware
If your budget and the size of the bedroom permit, you might want to refurnish and refurbish the space from scratch. You can purchase a stylish bed, a contemporary sectional, a state-of-the-art chest of drawers and other items that are equally beautiful and comfortable.
If your budget is limited, you might want to upgrade only the hardware. Replace your dated drawer pulls and knobs with modern glass or metal ones. There are so many eye-catchy options on offer: crystal, gemstone, copper and so on.
Rethink Your Nightstand
We've already mentioned the importance of decluttering the room. Now, let's focus on your nightstand. How many objects are there on its surface? Empty glasses, hand creams, charging cords? Most likely, you can hide most of them away in a drawer. If you prefer to keep some items on display, consider putting them on a tray. Jewelry, perfume bottles and small collectibles look particularly Instagram-perfect on trays. Apart from the aesthetical benefits of such an approach, it should be easier for you to clean the surface of your nightstand. Plus, you might want to put a tray on your dresser too.
Make a Statement with Textiles
A bedroom can't look chic if the bed is covered with a cheap, microfleece blanket. This piece of textile should be thick and luxurious. You might want to choose from the following materials:
Fuzzy wool
Velour
Silk
Velvet
Faux fur
Blankets with a solid color or an animal print usually look the most elegant. Try to opt for a subtle design instead of a crazy print.
Throw pillows can nicely complement the blanket and the overall looks of your bedroom. Smart tip: if you overfill them, they will look as sumptuous as in a five-star hotel.
Add Impact
By saying "impact" we mean that your bedroom should reflect your tastes and individuality. Anyone who enters the room should realize that it's you and no one else who lives here. They should understand what kind of person you are and what you value in life.
Here are just a few examples of details that can add character to your room:
A large piece of artwork over your headboard
A fine collectible on your dresser
An antique quilt on your bed
An area rug that doesn't take style lying down
One or several pieces of art (photos, paintings, sculptures or anything you wish)
If you're not too much into arts, you might want to make some statement piece the focal point of the room. It might be a velvet armchair if you enjoy reading or knitting. It can be a gorgeous dresser if you care a lot about your looks. The only thing you should avoid doing is overcluttering the room with furniture. Each piece should stand on its own.
Final Thoughts
Hopefully, this article came in handy and now you better understand how to create an elegant bedroom with the help of Italian furniture and decor items. Unclutter the space, raise the curtains and keep the floor empty, except for the rug. Go green, level up the lampshades and add a hanging lighting fixture. Change the hardware, rethink your nightstand and make a statement with textiles. Finally, add some statement pieces or artworks to accentuate that this room belongs to you and not anyone else.