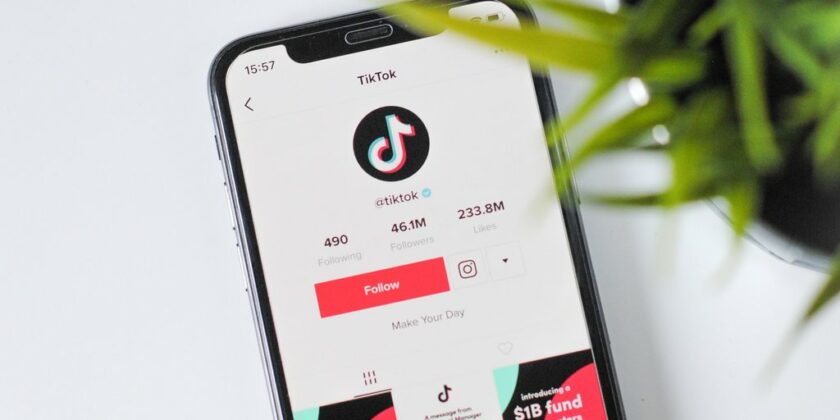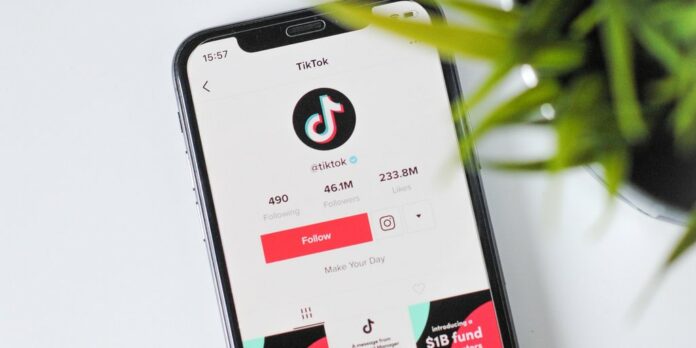 Fix 'Your TikTok Videos Not Uploading' Issue
Are you wondering why your TikTok videos are not being uploaded? If so, you are on the right page here. We will discuss this issue in depth and then will give you a solution to fix this problem.
Well! While using TikTok, there are certain issues that you face;
How to increase followers on TikTok?
How to fix the 'You are following too fast' issue on your TikTok? and many others.
In this article, we will tell you the solution if you are facing the 'Videos not uploading' issue on TikTok. To know all relevant information in-depth, then stay tuned with us until the end of the article.
Also Read: MusicallyDown: Download TikTok Videos For Free
Without wasting time anymore, let us start our discussion in one click. Have a look:
'TikTok Videos Not Uploading'
There are some common issues due to which your TikTok videos are not uploading like if you have poor internet connectivity, then your videos can not upload on TikTok. If it isn't the issue, there are two main reasons for not uploading your TikTok videos. Read about both the issues straightforwardly and get a quick solution.
(1) Watermark or Copyright issue
In case you have uploaded videos of restricted watermarks, you can receive a strike for the developers of this app for not following their terms and conditions.
Apart from it, you may get copyright if the video owner reports to you.
So, before uploading the video, check the content and status of the video. Don't upload such videos with watermark or copyright issues; otherwise, your account might be blocked by the app developers for a short time. Conversely, you will be blocked forever if you make such mistakes repeatedly.
Have you got these messages?
"You're temporarily blocked from uploading."
Or
"Failed to upload. Video has been saved to Drafts."
If you want to know; for how much time your account has been blocked by TikTok, then you can follow these steps:
Open the TikTok app, click on 'Inbox' and then click on 'From TikTok.'
Further click on 'Account Updates.'
Here you can see the Message sent by app developers with a detailed explanation about the time your account has been banned from uploading videos.
How To Fix this issue?
The first solution is to wait until the date given by TikTok and later post your videos.
In case you don't want to wait for that much time, then you can follow another step:
If you are confident that whatever you posted on TikTok is by mistake, you can click on Message itself.
You will get an empty dialogue box where you can write your issue, state that you have committed a mistake, and explain the issue briefly. If the apps team is satisfied with the reason you have given, they might unblock you before the time limit.
(2) TikTok Videos not uploading because of any other reason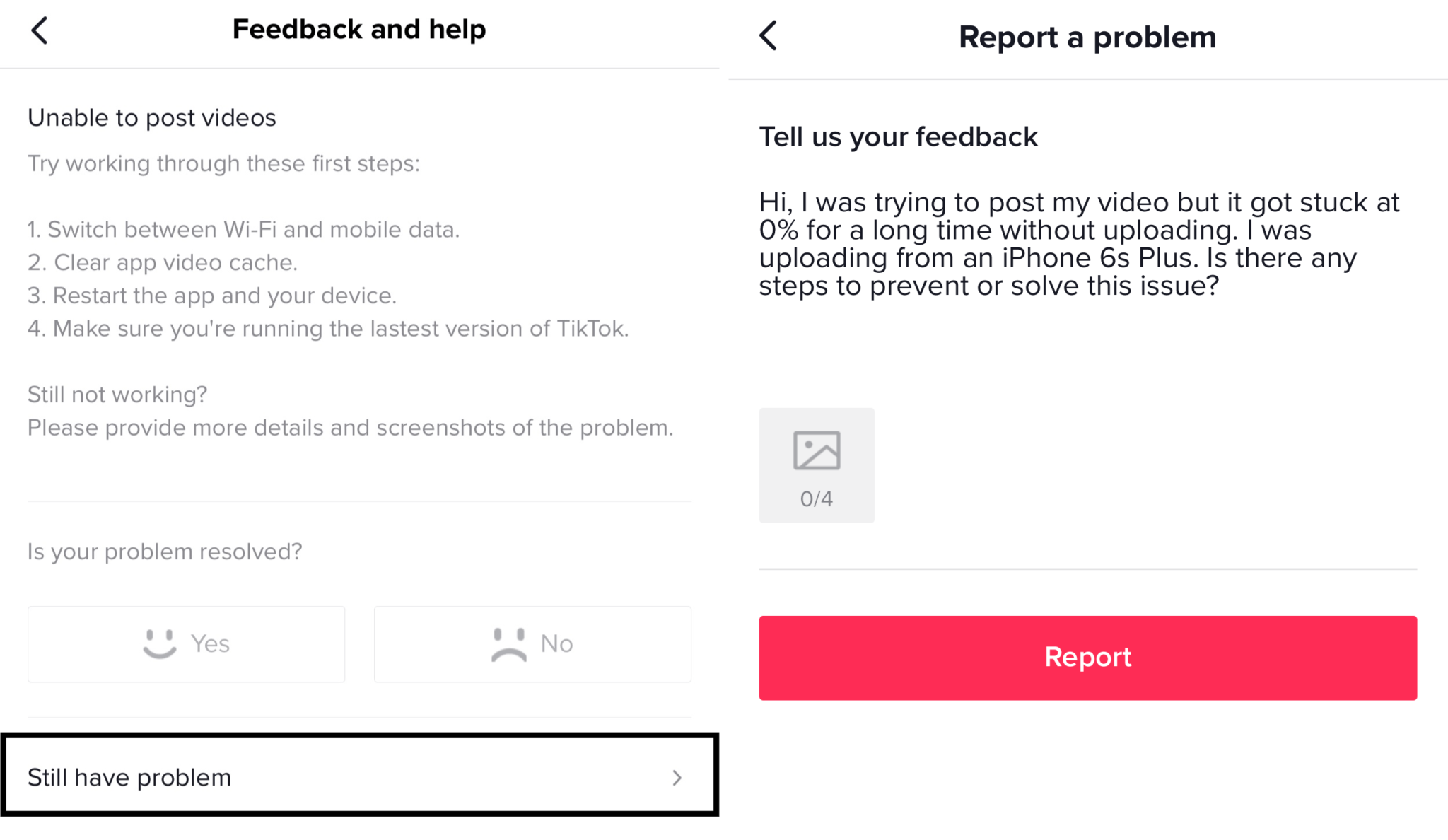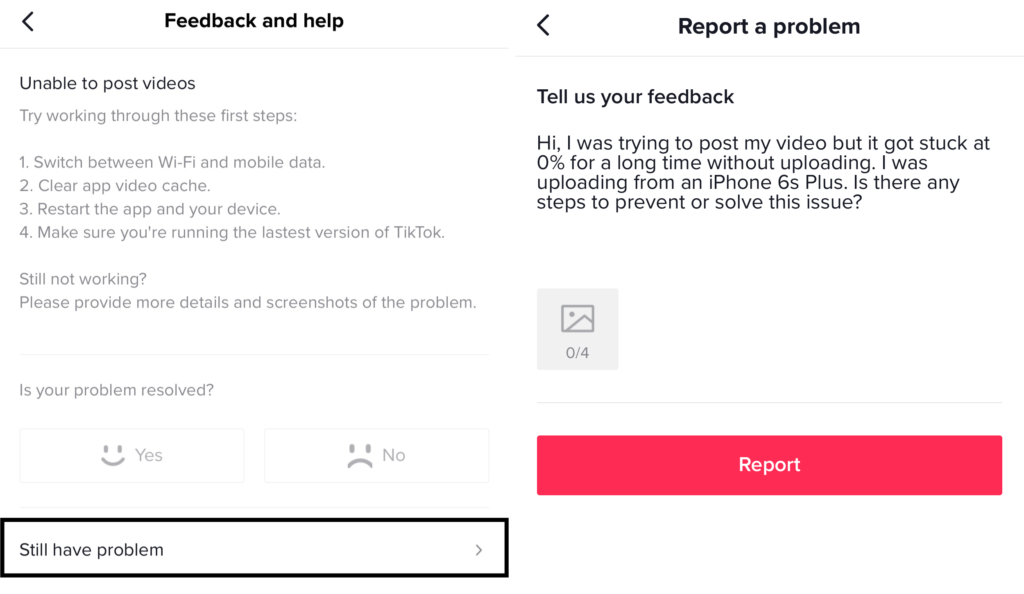 Sometimes you face an issue for not uploading TikTok videos not because of any copyright issue but never-ending % increase in the video. Are you facing the same? Read the solution given below:
How To Fix this issue?
There are many solutions for this particular issue as it is common. Some of them are listed here. Have a look:
Restart the application and try uploading again
Restart the internet connection
Restart your device
Turn on/off the Airplane
Visit the settings of the phone, then Apps>TikTok, and then clear the cache of this app and also clear the data.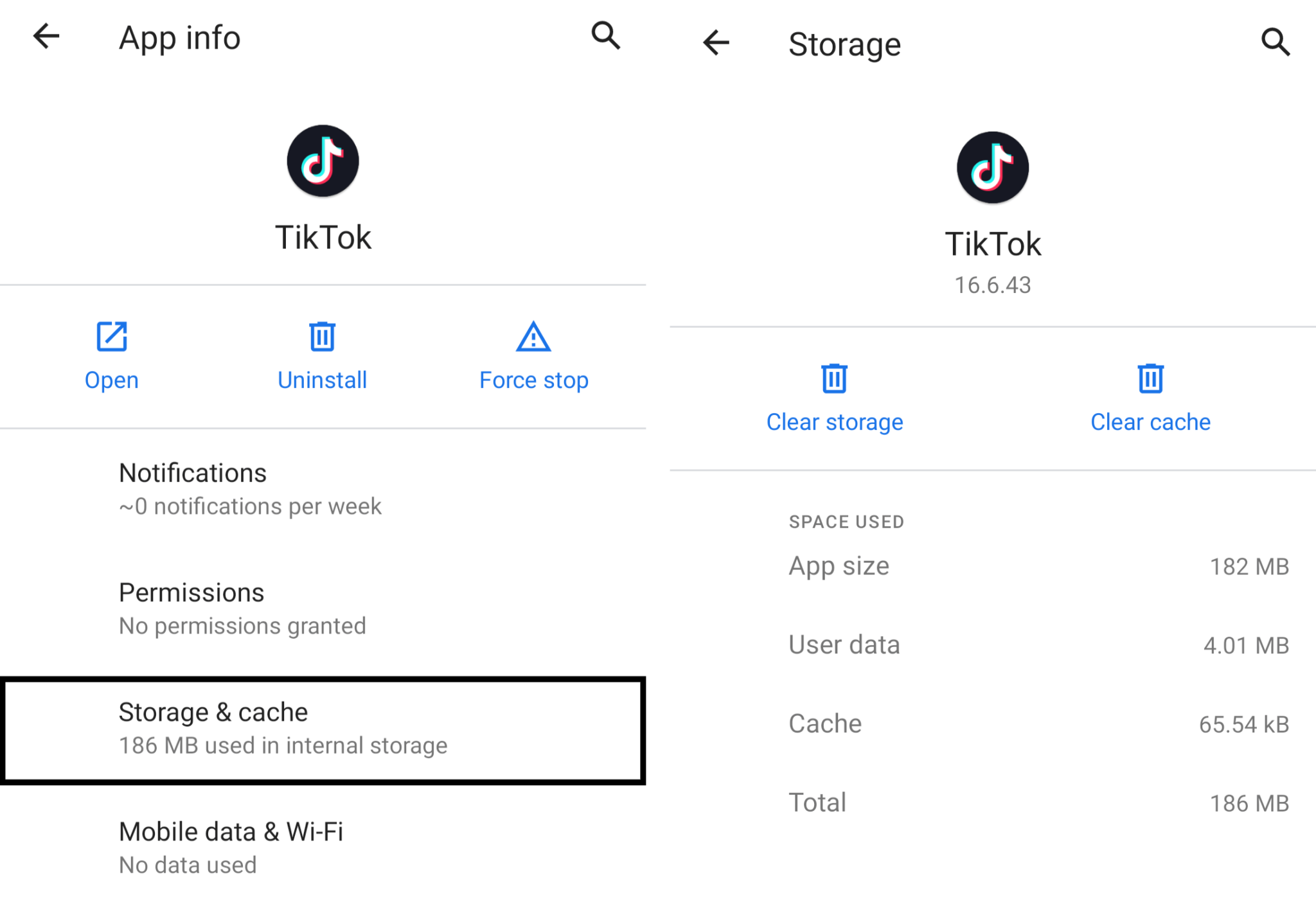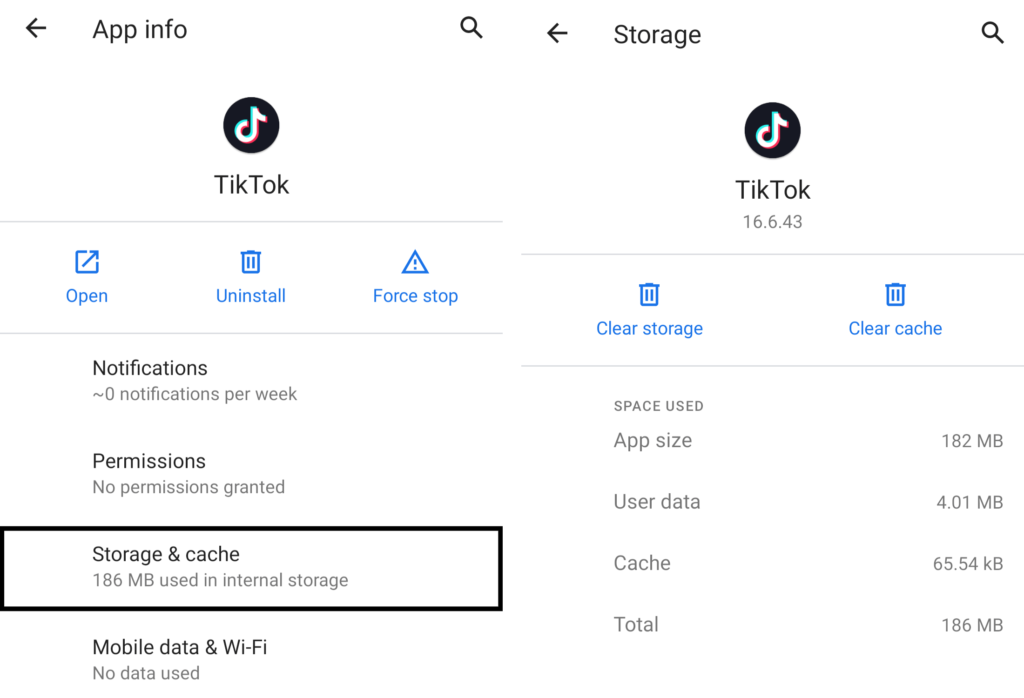 Conclusion
Wrapping up the article: Fix 'Your TikTok Videos Not Uploading' Issue, we have provided you with the in-depth details of all issues regarding 'Your TikTok Videos Not Uploading' with the best solutions.
You may face issues other than these mentioned ones as the app is very technical. Hence, we have given all the issues mentioned by the users.
Have you followed the given solution to fix your issues? If yes, mention it in the comment box.
We hope you like the shared information in the article. Stay tuned with us to know more about these types of queries.
Must Read
Free TikTok Icons Aesthetic for Your iOS Device
All About The New TikTok Photo Editing Trend
Everything About TikTok Color Personality Test
For more information, watch this YouTube video: