So you are looking to get in shape for some future event or just to impress your crush but you don't have enough money in your pocket to join a gym. What do you do now? I know just the solution to your problem, a 20 minute workout plan at HOME. Well, some may argue that you cannot really expect much in the form of gains from following a workout routine at home, do NOT pay attention to these hoaxes. If followed swiftly and as guided, Home workout could be just as fruitful as  leg workout, abs workout at a gym.
Before diving into the details of the workout routine at home, we shall understand the benefits accrued from it :
BENEFITS OF HOME WORKOUT
Home Workout could be performed at any time i.e., no fixed daily schedule which means you can literally perform it at any time of the day and anywhere
You can avoid all the eyes that will be potentially watching you struggle at the gym
Home workout cuts the time that is consumed in traveling to and from the gym
One of the essential benefits of Working out at your place is that there are no gym or trainer fees involved
No gross smells from all the other people in the gym
Now without further ado, let's begin with the Home workout plan.
BEGINNER WORKOUT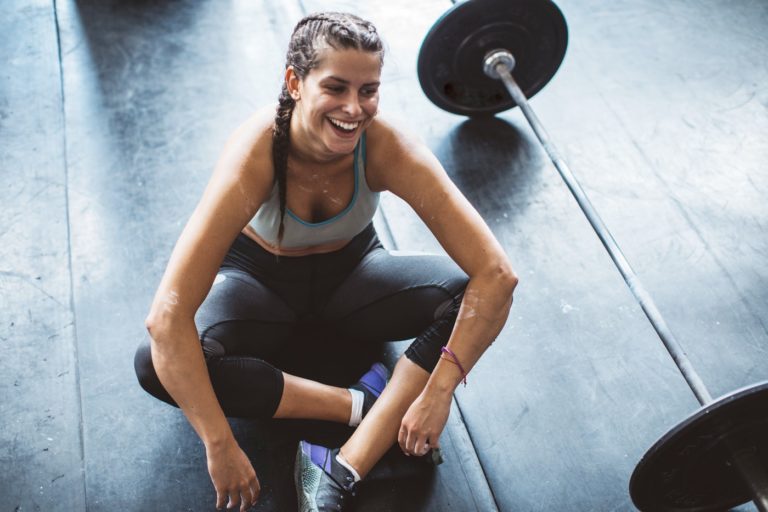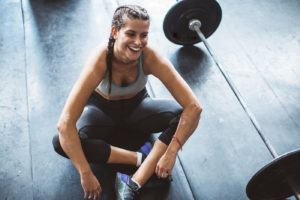 If you are an absolute beginner, then going all-out from day 1 is a recipe for trouble. So, if you are a newbie, you should follow the following home workout plan in the same sequence:
Warm-up – (Full body stretch, Wrist spin, Neck spin)
Body-weight squats – These are your ordinary squats. They involve complete knee bend to touch your thighs and calves. This will be very helpful for Legs workout at home. (20 Reps)
Push-ups – (10 Reps)
Walking lunges (10 Reps – Each leg)
Jumping Jacks (30 Reps)
Dumbbell Rows (Use a gallon of milk if no dumbbell) (10 – Each arm)
Plank (15-20 secs.)
Do this again and again until you can no more, but remember not to hurt your muscles doing it. One thing that should be kept in mind that sufficient rest is just as vital as the workout. Do not do these more than five times a week.
Once you feel that this beginner workout has become easy for you, you can switch to the advanced home workout plan that naturally is more tiring and more fruitful.
Before going into the advanced home workout plan, a few things are needed to be understood. During the home workout plan, you'll have to work out in a completely different manner. On the one hand, it is impossible to target specific muscles perfectly.
On the other hand, you'll enjoy both the thrill and the benefits of compound exercises. If you are serious about weight loss, burning belly fat, and improving your general fitness, there is hardly a better option than working out using body weight and the forces of gravity. Also, you must focus on your post-workout diet to achieve maximum results.
ADVANCED HOME WORKOUT ROUTINE
While the beginner regime must be done at least 4-5 times a week for 20 minutes a day, this regime needs to be performed on only three days courtesy of the extreme nature of this workout. We recommend doing this on Monday, Wednesday & Friday.
THE WORKOUT REGIME
1 – Dumbbell swing (Sets 3, Reps 10)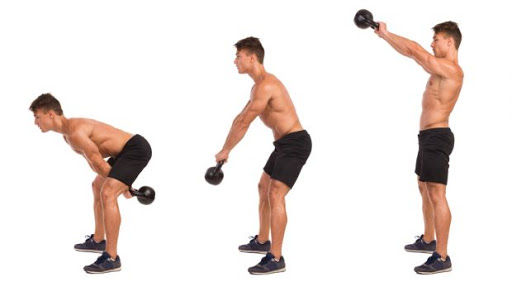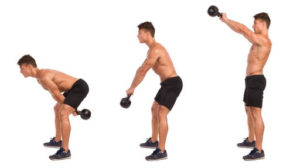 Take the dumbbells between your legs, then push your body forward with power, so you use the hip drive to raise the dumbbell to shoulder height. Repeat.
2 – Overhead squats (Sets 3, Reps 10)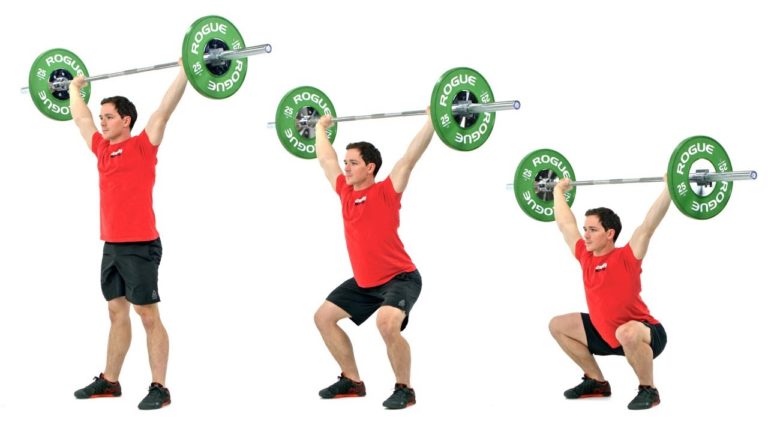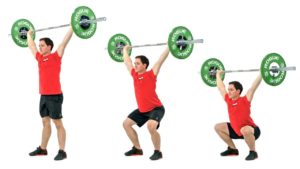 Use dumbbells and raise your hands at 90 degrees to your shoulder. Perform a full bodyweight squat.
3 – Leg raise (Sets 3, Reps 10)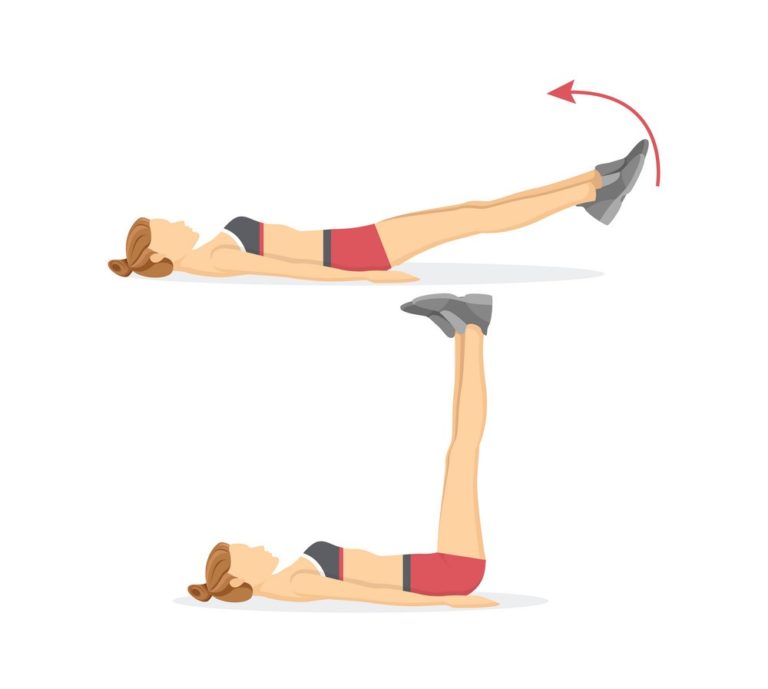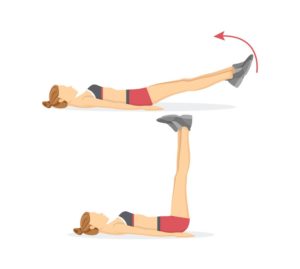 Lie on your back, touch your ankles then start lifting them as perpendicular as possible and back without touching the legs to the ground. It could be termed as your Abs workout at home.
4 – Jump squats (Sets 3, Reps 6)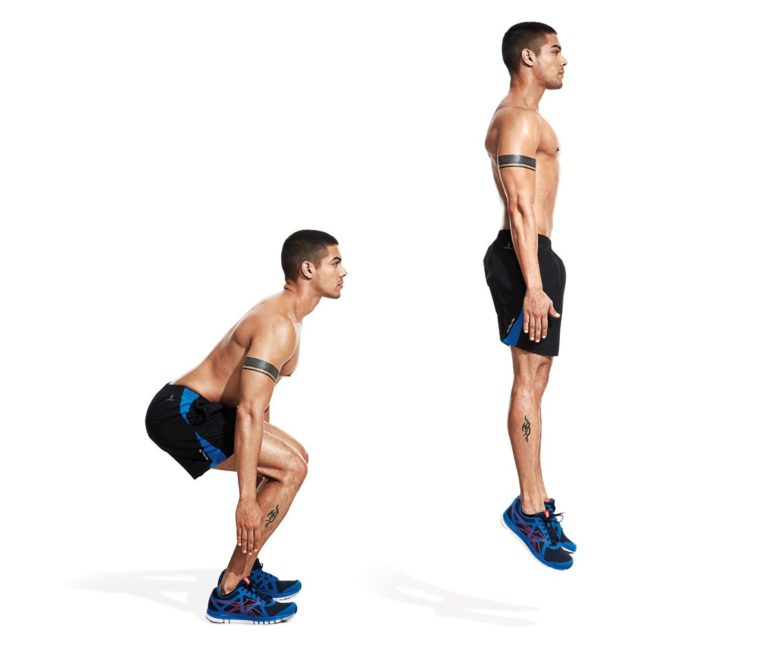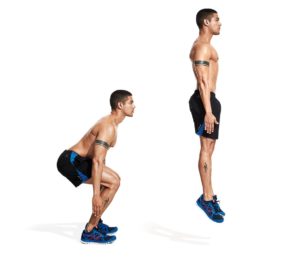 Perform a full body-weight squat, and while getting back up, do a jump. This will be very helpful for Legs workout at home.
5 – Roll-out (Sets 3, Reps 10)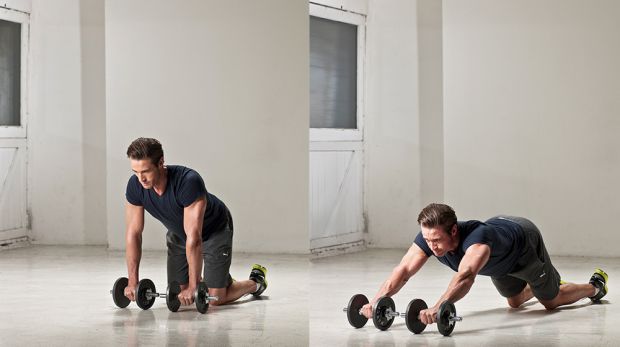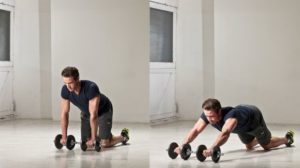 Sit with the dumbbells beneath your shoulders. Roll the dumbbells ahead using your abdominal strength, then repeat to the start. It  is part of Abs workout at home as well.
6 – One-leg squat (Sets 2 Reps 6-8 each side Rest 60sec)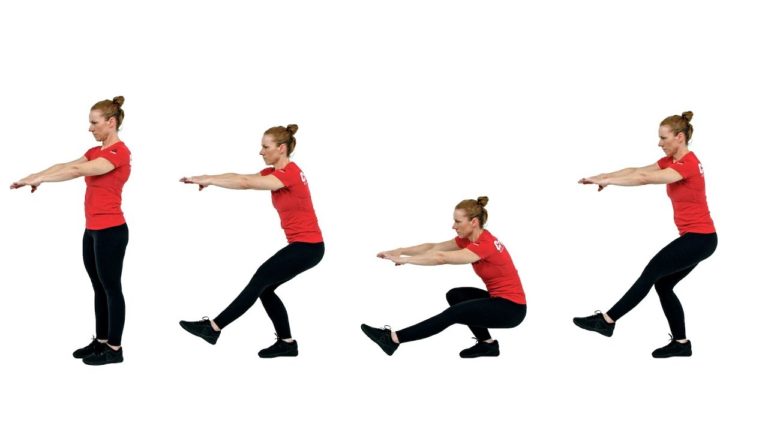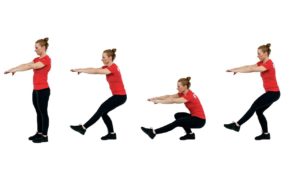 This is just a basic squat but uses only one leg while doing it. This is actually tiring and gives a boost to your overall leg muscles. This will be very helpful for legs workout at home.
While performing these exercises, do not hesitate to combine the beginner exercises with them as it will really gear you up for achieving your dream body.
So, are you excited to begin your journey of this 20 minute home workout plan? What is your individual body goal? Please let us know in the comments section down below.