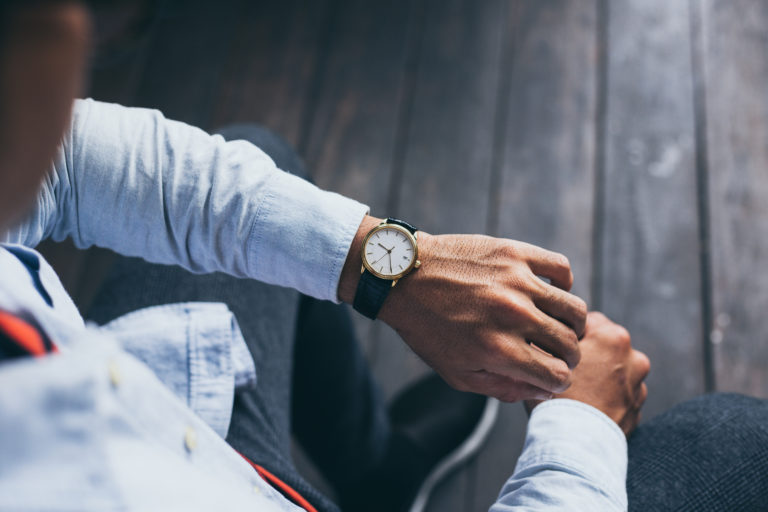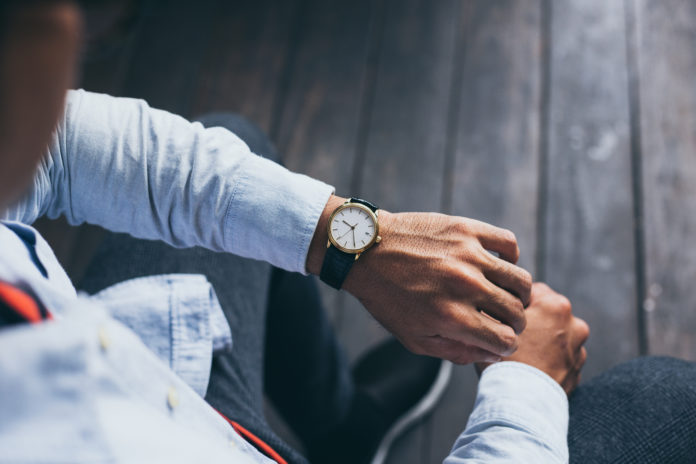 Workplaces have evolved so much that a suit and tie may no longer be required in an office setting. Being well dressed at work can now mean you can be in a dress shirt and slacks sans the coat.
Men now have more freedom to dress up for business affairs. A more relaxed office attire is now considered acceptable as long as they look professional and confident to fulfil their responsibilities.
However, business casual is a term that's used so loosely that many forget that it's a dress code pertaining to what's appropriate or not. The word 'casual' became a source of confusion to many because it was interpreted as relaxed, which can mean differently to others. It's an oxymoron that's raised a lot of questions.
For men, a business casual attire can translate to pants, your choice of slacks or chinos. In some companies, denim is all right while for others, it's a big no-no. A dress shirt is a must, but some forego dress shirts and opt for polo shirts. Others prefer a sweater or a jacket whereas others approve of a cardigan or a blazer. A tie is optional for some but required for others.
Whatever route you choose to take, men's business casual outfits are best worn in style. By looking dapper, you'll look and feel more confident and prepared to face the challenges at work.
Here are ways to sport business casual attire with style:
Match Them With A Business Bag
Having a bag on your arm or shoulders implies a sense of preparedness. You have all the essential items you need to meet people critical to growing your enterprise.
But a business bag should not be something you randomly pick in your cabinet. It should be something that shows elegance and enhances your entire outfit.
Here are some tips to find the perfect bag that best suits your attire:
Choosing a business bag – Choosing a business bag is important, as it completes your outfit and gives you space to carry your office essentials. A brand like Von Baer has a good range of leather business bags for men, which are made of full-grain leather, the highest quality you can get.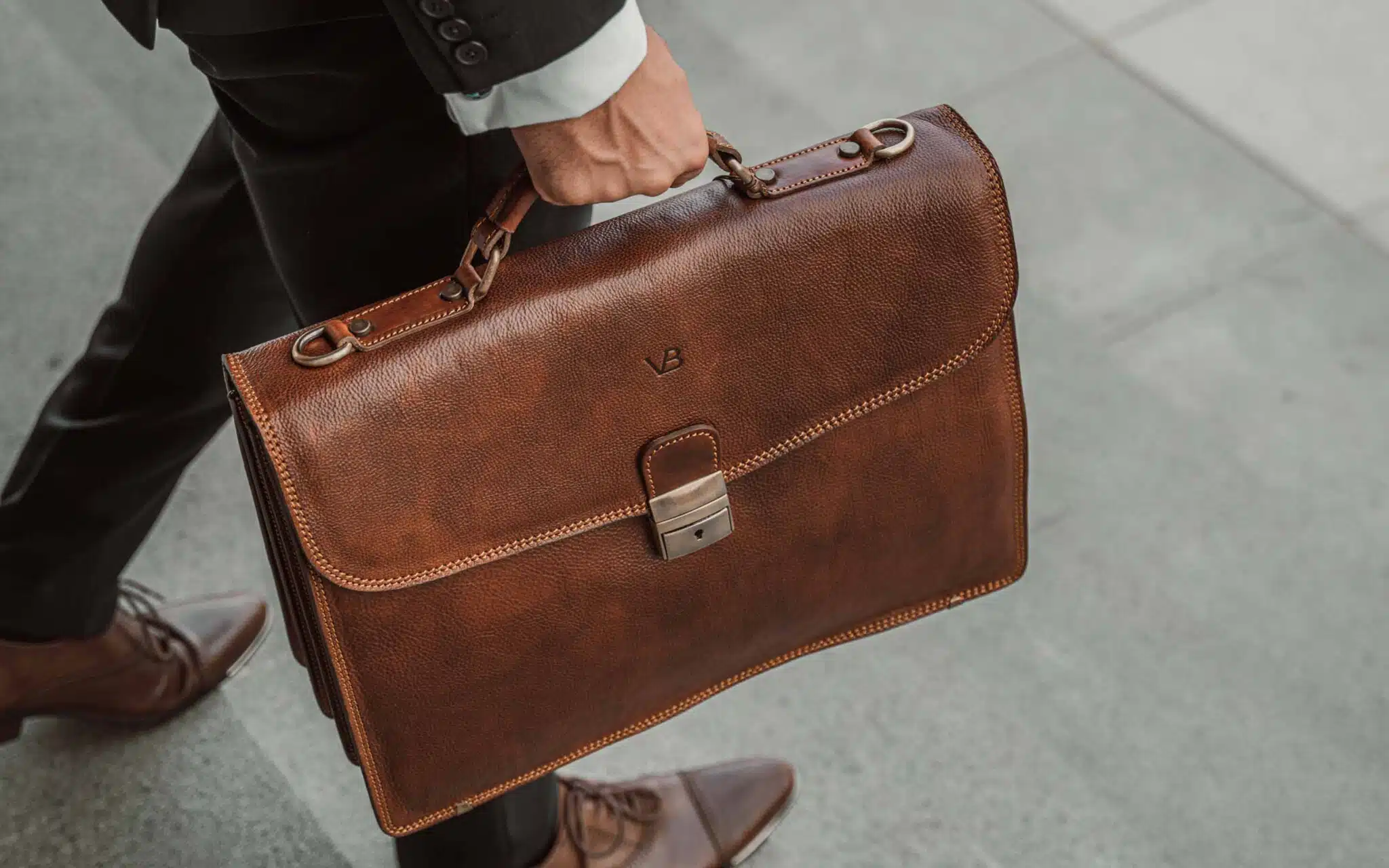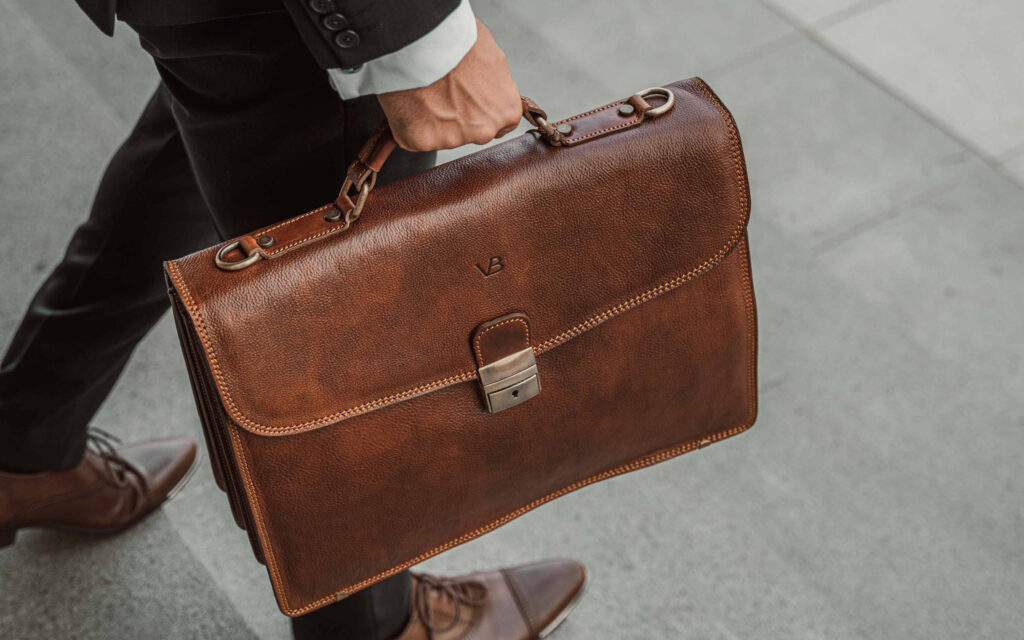 Picking a style – Pick a style you're comfortable with. Whether you're used to slinging a bag on your shoulder or carrying it by hand, it will depend on how comfortable you are. But you can assess if it will match the design of your outfit. Because a tote bag, even if it's made of leather, may not suit your classic blazer.
Sizing it up – A large business bag to fit your laptop is necessary. It must also have other compartments to hold other essentials, like a pen, relevant documents, and your electronic devices.
Pair Them With A Belt
Belts have now become a significant fashion accessory that completes or complements your outfit. There are so many styles available, but keeping up with the business casual theme should be limited to leather belts because other types, such as canvas, studded, chain, and rubber, won't be appropriate.
A belt has three parts: the buckle, strap, and loop. The belt's strap is the actual material with holes or notches for size adjustment.
The buckle of your belt is your statement. An exciting design accent can serve as a focal point of your attire. The loop is where you position the tip of the belt, so it's secured.
A belt can enhance your silhouette and balance the look of your entire ensemble. What's more, it can reflect your personality. So, selecting a belt to wear is a crucial step that can highlight or ruin your business casual attire.
Jazz Them Up With Shoes
Just like bags, shoes can elevate your attire completely. It's no wonder then that people spend so much money on shoes, which are viewed as an investment.
Many even say that even if your outfit is old or recycled, brightly polished shoes will carry your entire look elegantly.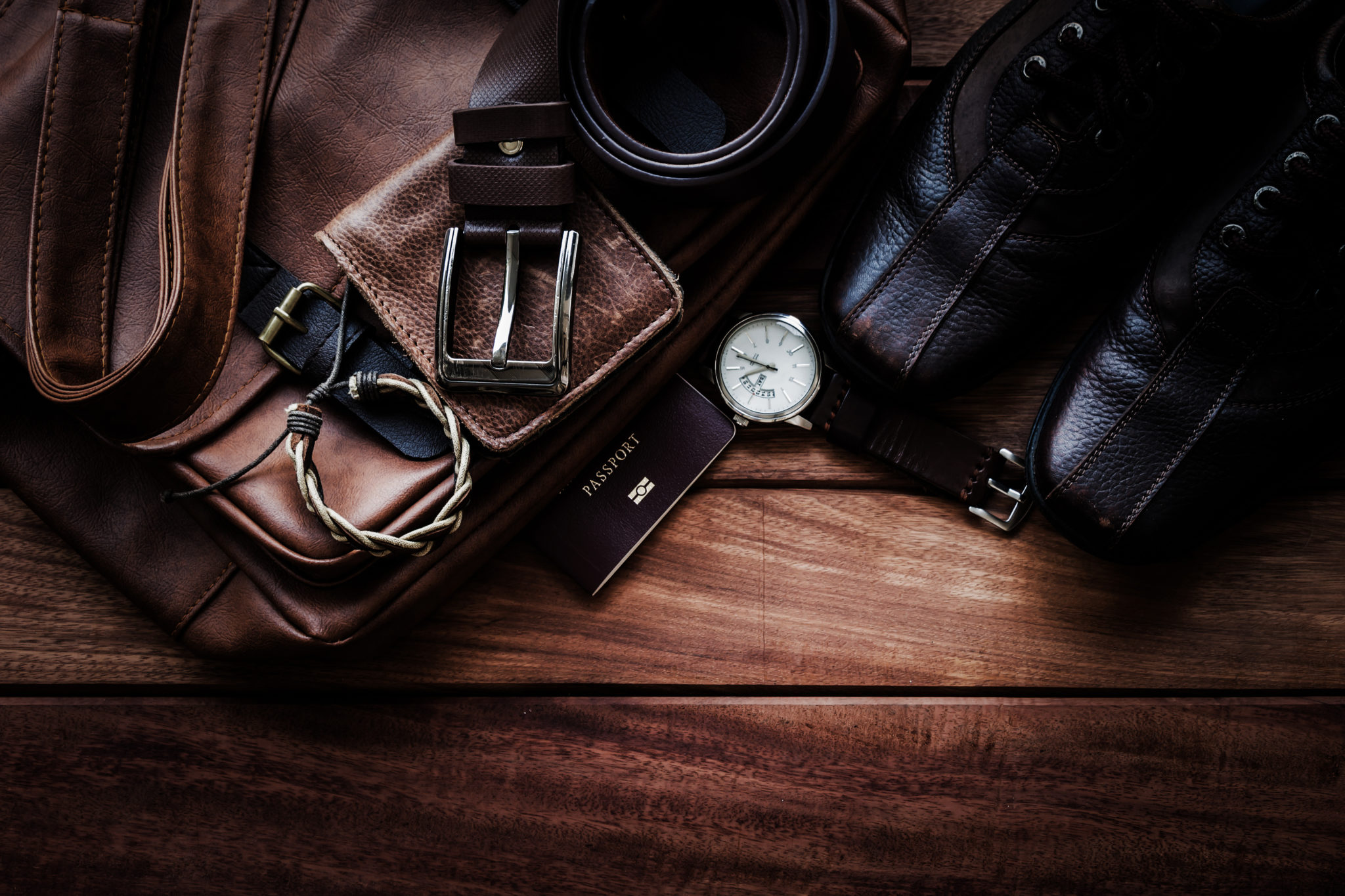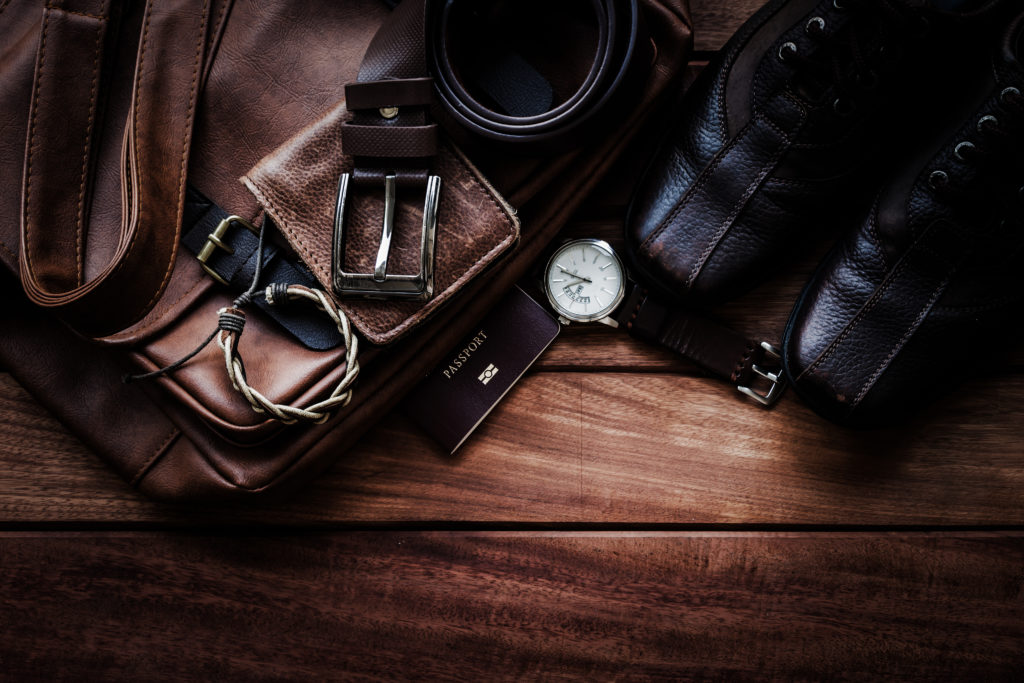 A business casual attire calls for these types of shoes:
Loafers – These slip-on, lace-less shoes are perfect to pair with chinos and a tucked-in dress shirt. The loafer's material can be leather or suede. Shoes that offer comfort and practicality are easy to match.
Oxford Shoes – To ensure Oxfords fit the business casual dress code, skip the patent type, which is more suited for formal occasions. Cap toe suede Oxfords with broguing or plain toe leather Oxfords look great with men's business casual outfits.
Derby Shoes – Derby shoes are like Oxford shoes but with lace and higher instep. More casual than Oxfords, they feature classic lines and minimal designs perfect for a more relaxed ensemble and come in brogue styles and suede designs. You'll find suede derbies in various colours, like navy, white, brown, and black.
Chelsea Boots – They're ankle-high, close-fitting boots with elastic side panels. They can be made of leather or suede and designed with a tab at the back to enable the wearer to pull them up when wearing the shoes.
Enhance Your Look With A Watch
A statement timepiece is an accessory that will make your outfit look more attractive. In fact, wearing one will make you appear assertive and confident.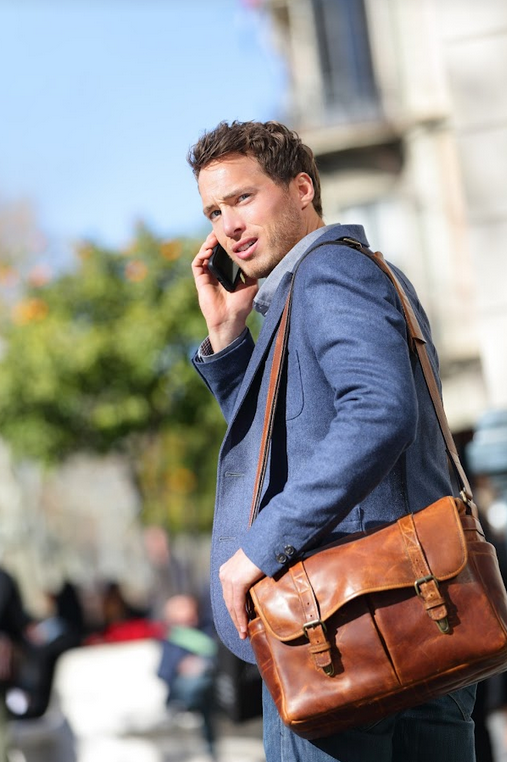 The following are types of watches suitable for men's business casual outfits:
Dress Watches – A simple leather watch with a large dial and fancy additions like studs or embellishments will look stunning with your outfit.
Sports Watches – Contrary to their name, sports watches can be used in semi-formal occasions. Many men actually pair sports watches with their business casual attire. However, you should tone down on the colour since some sports watches come with bold shades that won't be appropriate for business casual attire. Instead, go for black or white sports watches with a large dial.
Smartwatches – Smartwatches have been gaining popularity because of their function and style. They're devices that can function as a phone and a system for monitoring your health.
Conclusion
The business casual dress code was created to allow many to dress down without sacrificing professionalism and business ethics. With all these tips, you can look effortless and dapper in business casual attire.