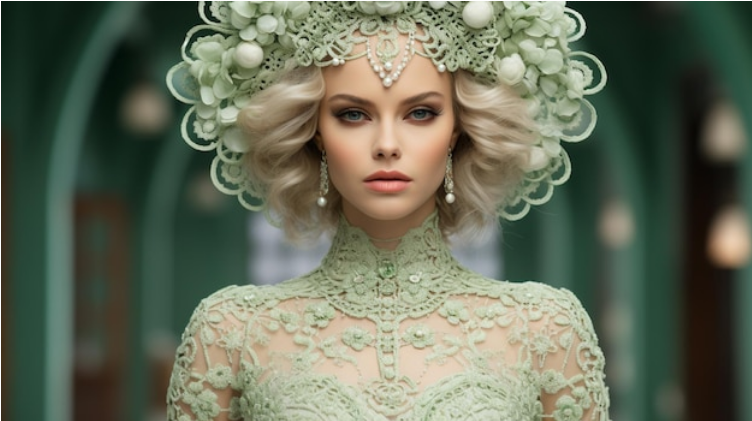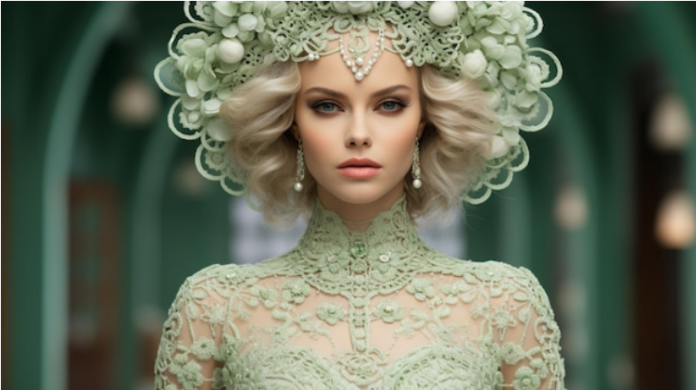 In the fast-paced world of fashion, there are certain designers who have left an indelible mark on the industry. Their creativity, innovation, and unique perspectives have shaped the way we dress and perceive fashion. In this article, we will explore the most influential fashion designers of the 21st century, their contributions to the industry, and their iconic designs.
1. Iris Van Herpen: Pushing the Boundaries of Haute Couture
One of the most unique and innovative fashion designers of our time is Iris Van Herpen. Hailing from the Netherlands, Van Herpen has been at the forefront of blending fashion with technology. She is known for her avant-garde approach to design and her use of 3D printing to create intricate and ethereal garments.
Van Herpen's designs often resemble living organisms, with fluid lines and unexpected textures. Her collaborations with scientists and architects have allowed her to push the boundaries of what is possible in fashion. Her creations have been showcased at the Paris Haute Couture Fashion Week since 2007, solidifying her status as a pioneer in the industry.
2. Miuccia Prada: Redefining Contemporary Fashion
Miuccia Prada is an Italian fashion designer and the creative force behind the iconic fashion brand Prada. With a background in mime artistry and a Ph.D. in political science, Prada brings a unique perspective to the fashion world. She took over the family business in the mid-70s and quickly made a name for herself with her minimalist and contemporary designs.
Prada's aesthetic is characterized by clean lines, unexpected details, and a focus on functionality. Her designs are often described as intellectual and forward-thinking. In addition to her work with Prada, she is also the creative director of Miu Miu, a subsidiary brand known for its youthful and playful designs.
3. Stella McCartney: Sustainable Fashion and Ethical Design
Stella McCartney is an English fashion designer who has become a global leader in sustainable and ethical fashion. As the daughter of musician Paul McCartney, she has used her platform to advocate for animal rights and environmentally conscious design practices. McCartney's brand is known for its refusal to use leather or fur, and its commitment to using sustainable materials.
Her designs are characterized by their clean lines, modern silhouettes, and attention to detail. McCartney's brand has gained a loyal following and has been recognized for its commitment to social and environmental responsibility.
4. Maria Grazia Chiuri: Feminist Inspirations at Dior
Maria Grazia Chiuri made history when she became the first female creative director of the iconic fashion brand Dior. Hailing from Italy, Chiuri spent 17 years at Valentino before taking the helm at Dior. Her designs are often inspired by feminist icons and themes, and she uses fashion as a platform to advocate for gender equality.
Chiuri's designs for Dior are youthful, romantic, and often feature slogans or symbols that promote feminism. She has been instrumental in bringing a fresh perspective to the brand and has received critical acclaim for her innovative designs.
5. Phoebe Philo: Effortless Minimalism and Timeless Elegance
Phoebe Philo is a British fashion designer known for her effortless minimalist aesthetic. She gained recognition during her tenure as the creative director of Céline, where she redefined womenswear with her clean lines, tonal color palette, and attention to detail.
After taking a break from the fashion industry, Philo recently announced her return with her own brand. Her designs are characterized by their timeless elegance, understated luxury, and focus on wearability. Philo's return to the fashion world is highly anticipated, and her influence on contemporary fashion is undeniable.
6. Other Notable Fashion Designers of the 21st Century
While the aforementioned designers have made significant contributions to the industry, there are many other influential fashion designers who have left their mark on the 21st century. Here are a few more notable names:
Raf Simons: The Belgian fashion designer known for his minimalist designs and his work at Jil Sander and Dior.
Virgil Abloh: The American designer who combines streetwear with luxury fashion as the artistic director of Louis Vuitton menswear and the founder of Off-White which can be found on resell sites such as Sneakerzone.dk
Donatella Versace: The Italian fashion designer and chief creative officer of Versace, known for her bold and glamorous designs.
Alexander McQueen: The British designer known for his theatrical and avant-garde designs, whose legacy continues to inspire the industry.
Rei Kawakubo: The Japanese fashion designer and founder of Comme des Garçons, renowned for her conceptual and boundary-pushing designs.
These designers, along with many others, have made significant contributions to the fashion industry and have shaped the way we think about style and design in the 21st century.
Conclusion
The fashion industry is constantly evolving, and these influential designers have played a pivotal role in shaping its direction. From pushing the boundaries of technology and sustainability to redefining femininity and minimalism, these designers have left an indelible mark on the industry.
Their unique perspectives, innovative designs, and commitment to pushing the boundaries of fashion have inspired generations of designers and fashion enthusiasts alike. As we continue into the 21st century, it will be fascinating to see how these designers and others continue to shape the future of fashion.