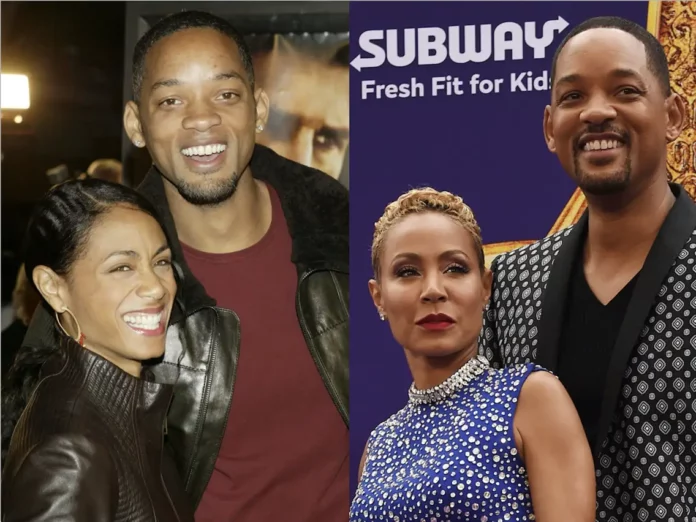 Will Smith and his wife, Jada Pinkett Smith's open marriage are in rumors after the couple has confessed in Red Table Talk about their marriage. The pair was also in rumors after he slapped Chris Rock at the Oscars, who was following comments about Jada's hair.
Once in an interview, Jada confessed that she never wanted to get married since the couple has admitted to being in an open relationship of 24 years.
In this topic, we will try to answer your doubts like,
Do Jada and Will have an open marriage?
Are they still married?
Do Jada Pinkett Smith and Will Smith have an open marriage?
In a GQ magazine interview, Will Smith confirmed that he and Jada Pinkett Smith are in an open marriage and said they "clearly and miserably something had to change."
Will Smith added that they decided on open marriage against monogamy because a family member of Jada had an unconventional relationship, and she does not even believe in conventional marriage anymore. Therefore, they realized that how she grew up was different from how he grew up.
He said they had given each other freedom as everyone has different ways of living, and marriage for them can not be a prison. Jada Pinkett smith's open marriage was in rumors after the pair has confessed it.
When did Jada Pinkett Smith and Will Smith get married?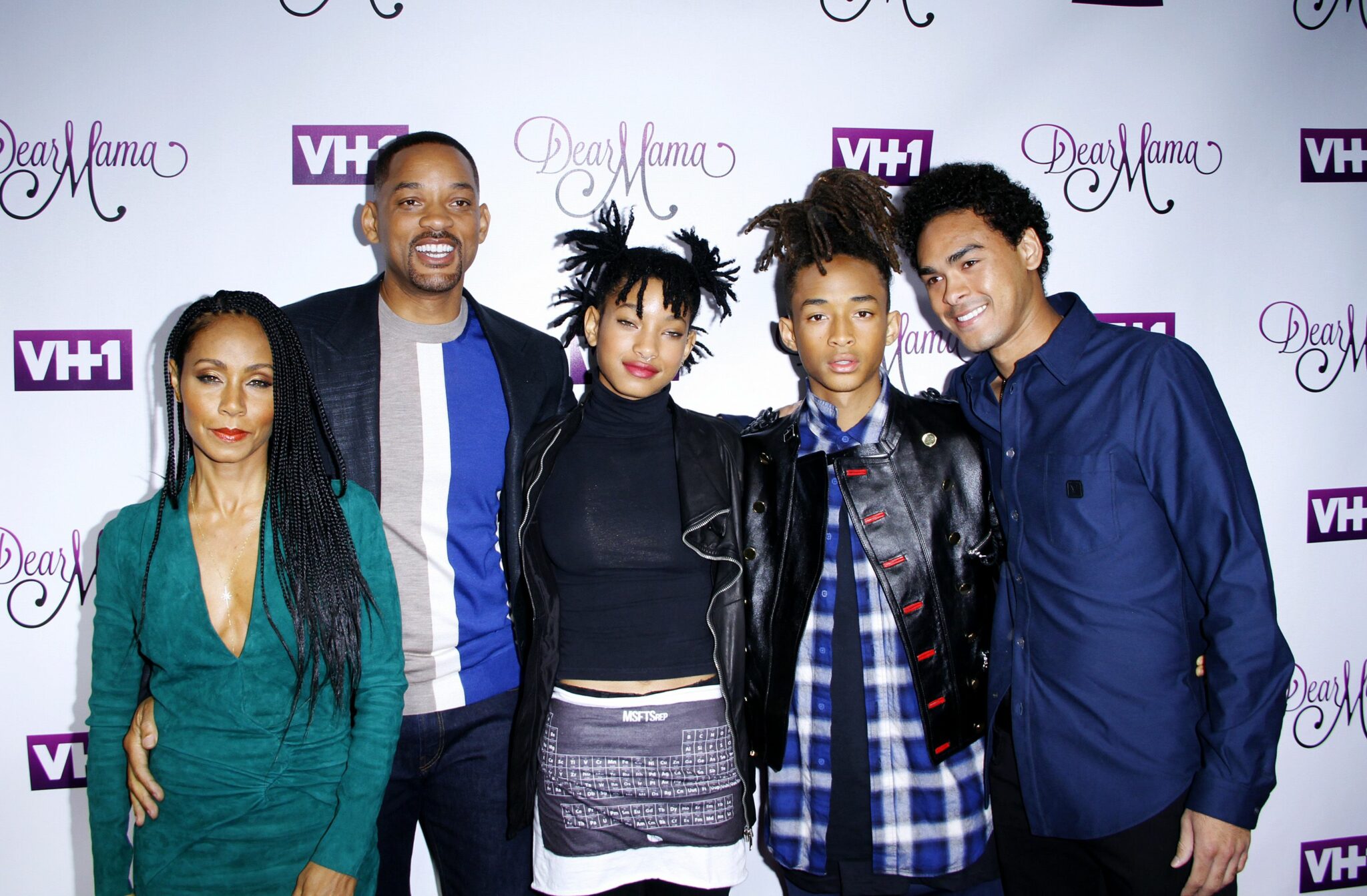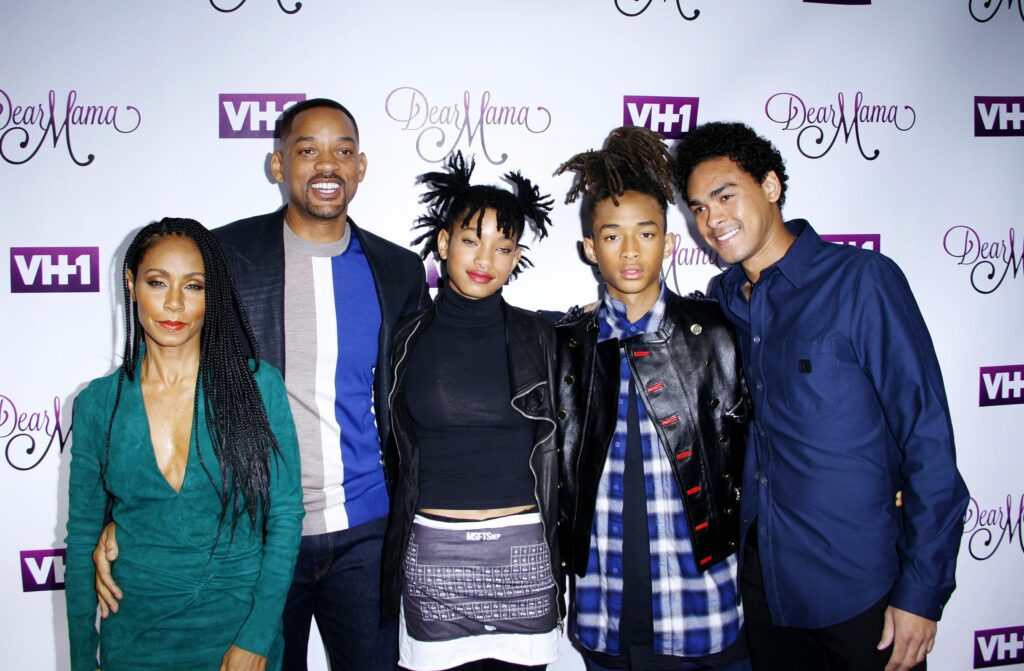 Will Smith proposed to Jada Pinkett Smith in November 1997, and the couple married in December 1997, one month later in Baltimore.
Will Smith had described Jada's look in marriage; he said Jada looked stunning in long sleeves and a high-necked bridal gown, while I(Will Smith) looked handsome and dapper in a white wedding suit.
Surprisingly, the couple has not shared information about their marriage on the internet. However, in Red Table Talk, the pair professed that they don't celebrate the wedding day anymore because the context of their union is different.
In the 2019 People's cover story, Jada told people they got married when she was pregnant with their first son, Jaden. She said that although she did not love the idea of announcing their marriage officially on paper. Jada Pinkett Smith's open marriage has certain doubts attached with it. Let us answer some others:
What does Will Smith say about his marriage?
Will Smith is always confident about his open marriage. In some interviews, he has confirmed the open marriage with Jada Pinkett Smith. In an episode of TIDAL's Rap Radar Podcast, he described Jada as his life partner. Although they are in an open relationship, they are always honest with each other.
Will praised Jada and said they are partners for life, support till death, and nothing would break their relationship. He said, "I have filled the space of my life and realized that I am literally with somebody for the rest of my life.
What does Jada Pinkett Smith say about her marriage?
In an interview, Jada confessed that she did not want to marry Will. However, her mother pressured her to tie the knot with Will when she was pregnant with her first child, Jaden.
In Red Table Talk, Jada once said she realized she was not built for unconventional marriage. Some rumors have said that Jada cried after getting married because she thought her life would probably change after getting married.
In October 2021, in Red Table Talk with Gwyneth Paltrow, she opened up about their sex life. She said they started the relationship at a very young age, 22 years ago. "When it comes to sex, I think you expect your partner to know everything, especially when it's about the sex. It is like, if you love me, you should read my mind and know what I want. That is a huge pitfall", she said. She added, tell me what you need and want, and I will try to do it. It would be uncomfortable but deeply healthy. And when it is about sex, we do not want to talk much about this topic but fantasize a lot.
Jada Pinkett Smith and August Alsina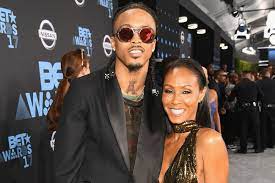 Jada and Will have dealt with internet rumors and flipping about their marriage and affairs. August Alsina also revealed that he dated Jada after his marriage. They have faced tons of speculations about their relationships, and the couple has been shutting down the rumors for decades, from the open relationship rumors to Will and Marc Anthony's relationship. Above all these online drama and rumors, the truth is far away.
Red Table Talk about marriage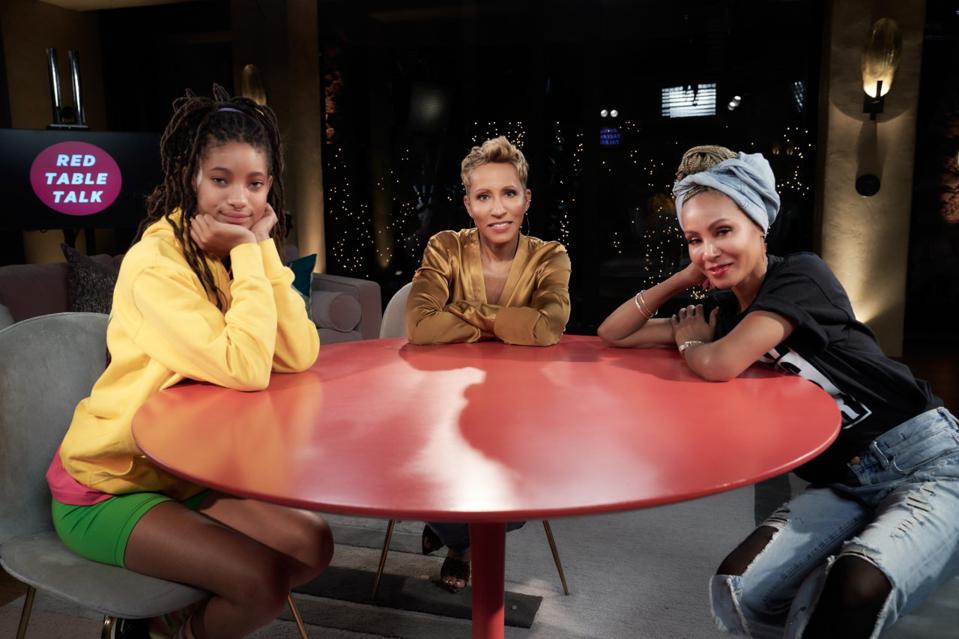 Red Table Talk is a storytelling talk show about one kind of family.
It premiered in May 2018 on Facebook Watch, featuring Actress Jada Pinkett Smith, her daughter Willow Smith, and mother Andrienne Banfield as a host. Pinkett Smith explained in detail how this show came to be, and we wanted a safe space.
She continued by saying that it is a show for exchanging the stories and the life lessons you learned from them. She continued telling the publication that she hoped to create a home for raw, real, and unfiltered conversations about what is changing, how that change is affecting us, and the whole process we are going through in dealing with the situation.
Some Commonly Asked Questions
Who are the children of Jada Pinkett Smith and Will Smith?
The couple has two children, Willow Camile Reign, born in 2000. Jaden Christopher Syre, was born in 1998. Jada is also a stepmother of her husband's previous marriage child, Trey Smith.
How many girlfriends have Jaden dated in past years?
Jaden, son of Will Smith, has dated eight girlfriends before coming in relation with Sab Zada. After dating Sab Zada, he has moved forward from past relationships.
How old was Will Smith when he had his first child?
Will was 24 when he had his first child, Trey Smith.
Who was the ex-wife of Will Smith?
Sheree Zampino, the CEO and founder of Whoop Ash, a body butter company, and Sheree Elizabeth, an online fashion and accessory boutique.