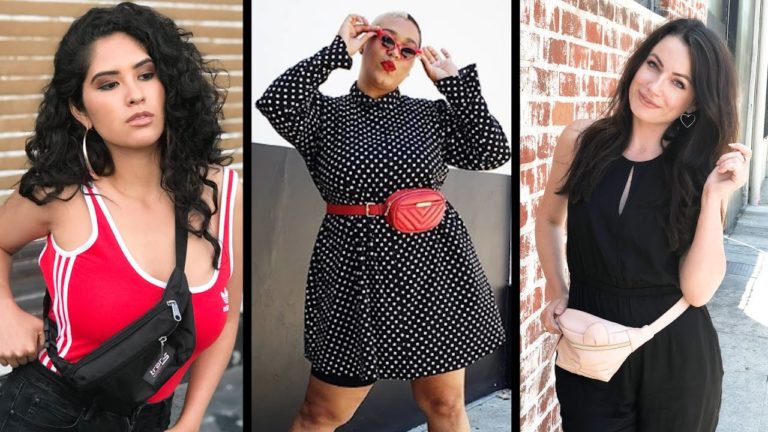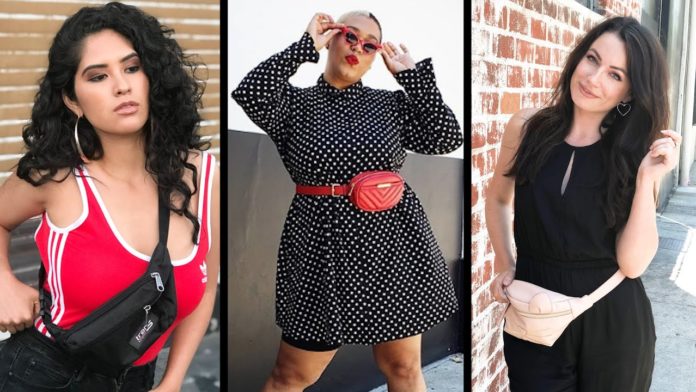 Fanny Packs, the 90's fashion statement is back for good. This one of the most stylish and practical accessories. Thanks to brands like Prada for bringing these 90's dadcore trend of fanny packs, dad shoes, and chunky sneakers back. We can't get enough of these bum bags. Here are some easy and stylish street-inspired tips to style fanny pack with every outfit you style.
Pop of color– winter outfits can quickly become monotonous and boring with the same shades of black, grey, and browns. Add a bright-colored fanny pack to break the monotony.
For a casual day out– Heading out to run errands and buy groceries, style a luxe printed waist pouch. White t-shirt, mom jeans and put on a pair of white sneakers and your luxe fanny pack, you are good to go!
Slay the print on the print look– print on print trend has been a big a hit. Wear a printed co-ord set and pair a fanny pack of a similar hue.
Loose silhouette– you can never go wrong with jumpsuits in winter. Wear a loose fitted solid color jumpsuit and cinch that waist with a contrasting fanny pack.
Style them on the shoulder– bored of wearing the bags on your waist? Well, try to style them on your shoulder instead of just like a shoulder bag. 
Break The style– wearing a fanny pack on the chest is a big hit among, women, men, teenagers, and kids. Whether you are going to college or going out for a lunch date, styling fanny across the chest is the coolest trend.
Go matchy-matchy– wear a matching fanny pack to your trench coat, t-shirt or any other top wear. This is the simplest and effortless way to elevate your overall look.
Fanny Packs are here to stay.Learn to style a fanny pack  with your favorite outfit and for every occasion.