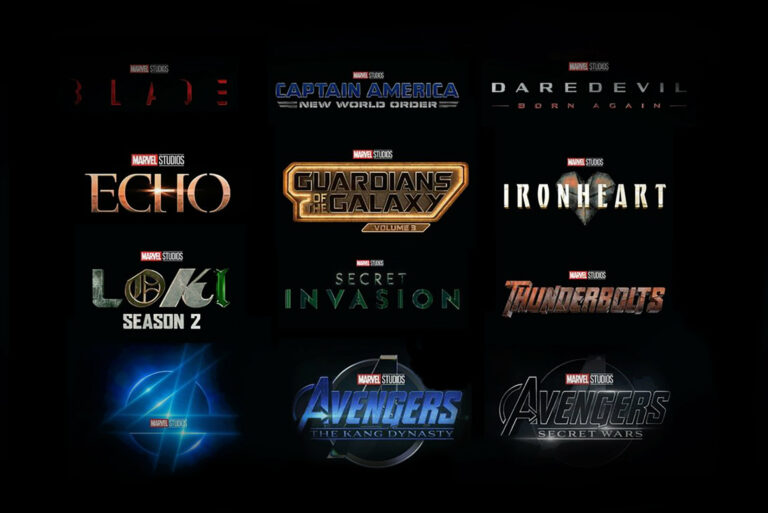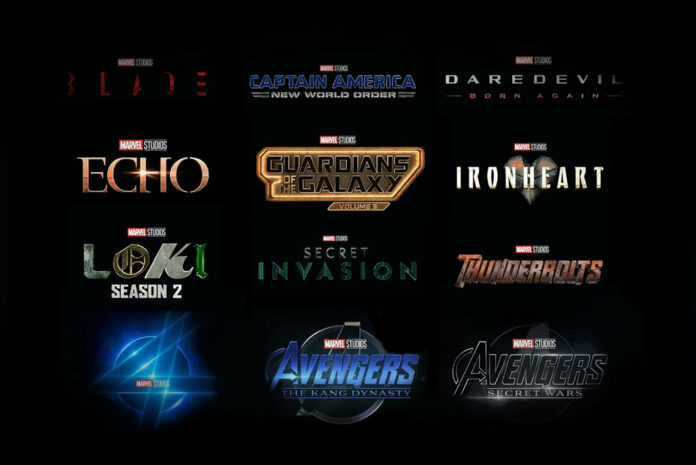 Marvel Movies 2023 -Marvel has revealed their schedule for Marvel movies 2023, leaving several movies with a question mark that you can only guess at and hope for.
Marvel Studios has revealed the schedule for all of their forthcoming movies until 2024, including the release dates. There will be a staggering five Marvel Movies in 2023 alone. The release dates for Ant-Man and The Wasp: Quantumania & Guardians of the Galaxy: Volume 3 have already been revealed, leaving three other possibilities. What will they be like? 
The huge success of The Infinity Saga permanently set the bar for high-budget Hollywood blockbusters. A superhero movie's premise was no longer considered to be inherently dangerous. Marvel/Disney demonstrated that it pays to err on the side of adapting less well-known comic concepts, and viewers were willing to accept heroes that weren't well-known.
Importantly, Disney became more open to including characters that cisgender heterosexual men don't depict due to the near guarantee of high income. This made it possible to make more diverse films, such as Shang-Chi and The Eternals, the latter of which was the first to address Disney's long-standing LGBTQ+ issue directly. Working with filmmakers who bring diverse tones and styles but give them greater creative freedom has been a trend both at Marvel Studios and Sony. As a result, recent productions have benefited from a greater variety of atmospheres and prospective
Marvel films are poised to follow suit. The superhero movie genre is demonstrating that it is continually changing, and Marvel films are setting the pace. Here are all the specifics and Marvel movie release dates for the Sony and MCU movies that will be released in 2022 and 2023.
Read More- Which is better: Marvel vs DC Movie?
Werewolf By Night-October 7, 2022
The upcoming MCU film is the Halloween-themed direct-to-Disney+ exclusive Werewolf By Night. Hector from Coco, played by Gael Garcia Bernal, will now assume the role of Jack Russell, the title Werewolf by Night in Marvel Comics. This MCU project was something of a secret one because it wasn't released at SDCC 2022, along with the remainder of the Phase 4/5/6 lineup. Filming began and ended in early 2022. Less than a month before the anticipated release, the teasing teaser and poster were made public at the D23 Expo. One of the fascinating impending MCU films thus far is Werewolf By Night since it departs significantly from the rest of the slate.
Werewolf By Night, which notably draws inspiration from vintage 'thirties and 'forties horror films, appears to be functioning as an intro to Marvel Comics' extended horror universe. On the other hand, Werewolf By Night won't be taken seriously and will instead serve as a comedy, which is likely the ideal course for "heroes" such as Jack Russell and the other Marvel horror characters, Man-Thing. Most of Marvel's horrific icons are modeled on British Horror and its classic iterations, which are tough to recreate in the 2020s despite making the characters seem corny on film. Nevertheless, Werewolf by Night & Jack Russell has such a good possibility of succeeding with a humorous horror-spoof vibe.
Black Panther: Wakanda Forever-November 11, 2022
On November 22, 2022, Black Panther: Wakanda Forever will debut. Black Panther, directed by Ryan Coogler, immediately rose to the top of fans' favorite Marvel films. There is no disputing that it was an astonishing critical and financial triumph for Marvel Studios, even though its global box office haul wasn't as high as that of Avengers: Infinity War. With Coogler back in the director's chair, it seems to make sense since Black Panther: Wakanda Forever has been a component of Marvel's MCU Phase 4 preparations since as early as 2018. There are currently no plans to cast T'Challa in the wake of Chadwick Boseman's untimely death, and it is evident from the MCU trailers that the superhero has also died. The follow-up will concentrate on other facets of Wakandan culture. Although Letitia Wright's character Shuri will play a major part, the identity of the new Black Panther is still a mystery. What has been established, though, is that Black Panther: Wakanda Forever brings Namor and a submerged realm that many believe to be Atlantis to the Marvel Cinematic Universe. Marvel fans have anticipated seeing Namor on the big screen for years, and the battle between Wakanda and Atlantis appears to be a turning point for the MCU. Black Panther: Wakanda Forever might, undoubtedly, change the MCU when Marvel adjusts the canon of their cinematic world at the end of Phase 4.
Kraven The Hunter-January 13, 2023
The Kraven the Hunter film will be the following non-MCU Marvel release.
Another film centered on a Spider-Man villain will be released as part of the Sony Universe of Marvel Characters, after Venom and Morbius.
If Kraven will appear in Sony's much-awaited Sinister Six film has not yet been announced. Kraven was a crucial part of the criminal group, so it is plausible. In 2018, the concept for the solo film was initially mentioned. By 2020, Marcum and Matt Holloway revised Art Richard Wenk's original draft. J.C. Chandor soon began negotiations to helm the movie. In the months that followed, not much was said concerning prospective developments. However, when Aaron Taylor-Johnson was cast in the lead role of Kraven, production then advanced significantly. Since then, many teaser trailers and the first video clips have been made available. Due to Aaron Taylor-Prior Johnson's MCU appearance as Quicksilver, there have been concerns over the movie's possible place in Sony's Spider-Man realms and the larger MCU's multiverse.
Read More- Which Are The Best Upcoming DC Animated Movies In 2023
Ant-Man And The Wasp: Quantumania-February 17, 2023
Ant-Man and the Wasp: Quantumania, the long-awaited third installment, will be released in 2023, and excitement is already high. Following Ant-Man and The Wasp, the third adventure for Paul Rudd as Scott Lang and Evangeline Lilly as Hope van Dyne was announced. One of the most important Marvel news items at Diego 2022 is that Ant-Man 3 will be the first film in the MCU's Phase 5 sequence. Hank Pym (played by Michael Douglas) and Janet van Dyne (played by Michelle Pfeiffer) will reappear with the trio. Cassie Lang, portrayed by Emma Fuhrmann in the film Avengers: Endgame, will now be taken on by Kathryn Newton. Once again, Rick & Morty's Jeff Loveness wrote the script, with Peyton Reed serving as the director. Even though the movie's production was finished in 2021, the early 2023 release date shows scheduling adjustments brought on by the epidemic. The famous Marvel supervillain Kang the Conqueror (played by Jonathan Majors), who makes his big-screen debut in Ant-Man and The Wasp: Quantumania, will present the tiny superheroes with their greatest challenge.
The story of Guardians of the Galaxy Vol. 3 is still a mystery, but we know that writer/director James Gunn claims this will be the final installment in the series. In addition to Chris Pratt, who will reprise his role as Star-Lord, Dave Bautista, Karen Gillan, Nebula, Rocket, Vin Diesel, and Pom Klementieff will also be present. Furthermore, Zoe Saldana will reprise her role as Gamora after the conclusion of Avengers: Endgame. Look at all the movies with blanks to fill in! Which film are you employing your magical abilities for?
A few more Marvel movies will be released in 2023, namely, Spider-Man-Across the Spider-Verse on June 2, 2023, The Marvel on July 28, 2033, and The Blade on November 3, 2023. That's all for Marvel Movies 2023, marvel movies coming out in 2022, marvel movie release dates, marvel movies coming out in 2022 upcoming marvel movies.
Read More- Marvel President Kevin Feige Producing New Star Wars Movie