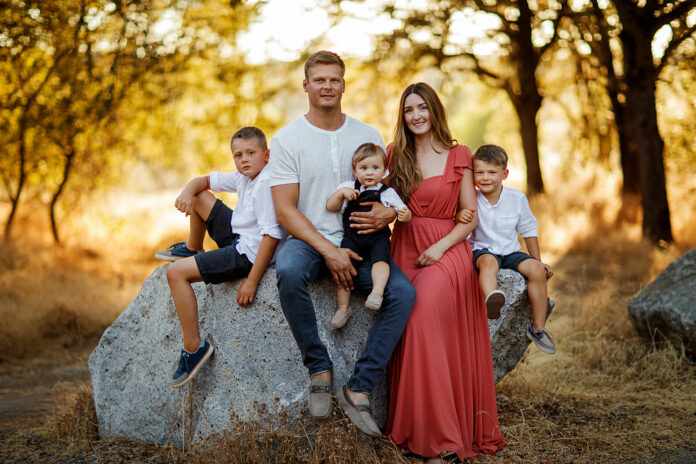 Outdoor Fall Family Photo Outfits: Are you looking for stylish, modern, and chic indoor and outdoor fall family photo outfits? We have collected some of the best ideas that look simple and stunning. Read the article until the end to grab all the important and relevant facts regarding this question. Have a look:
Indoor & Outdoor Fall Family Photo Outfits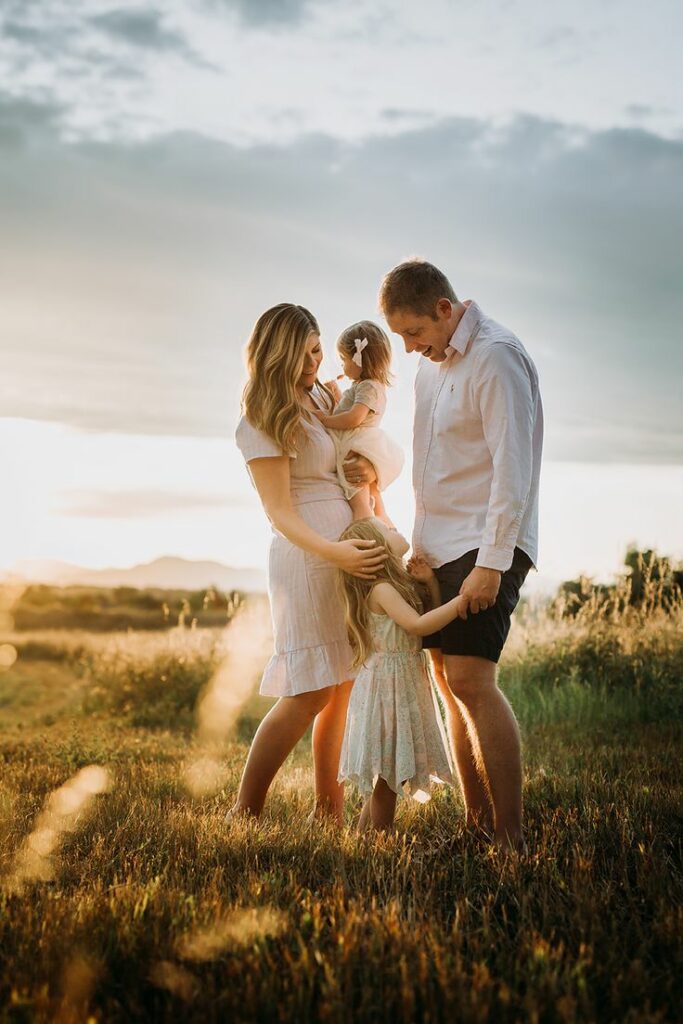 The weather is changing gradually, and people started planning trips. There are numerous tips and tricks to capture photos; however, choosing an outfit is a big issue. You cannot wear casual clothes on all the trips. You have to select according to weather and place. Before going, keep in mind some points that we will give in the latter part of the article. Therefore, stay tuned with us until the end of the article.
Furthermore, you can have ideas for color palettes or colors; we will cover in the article!
What outfit should a family try for autumn pictures?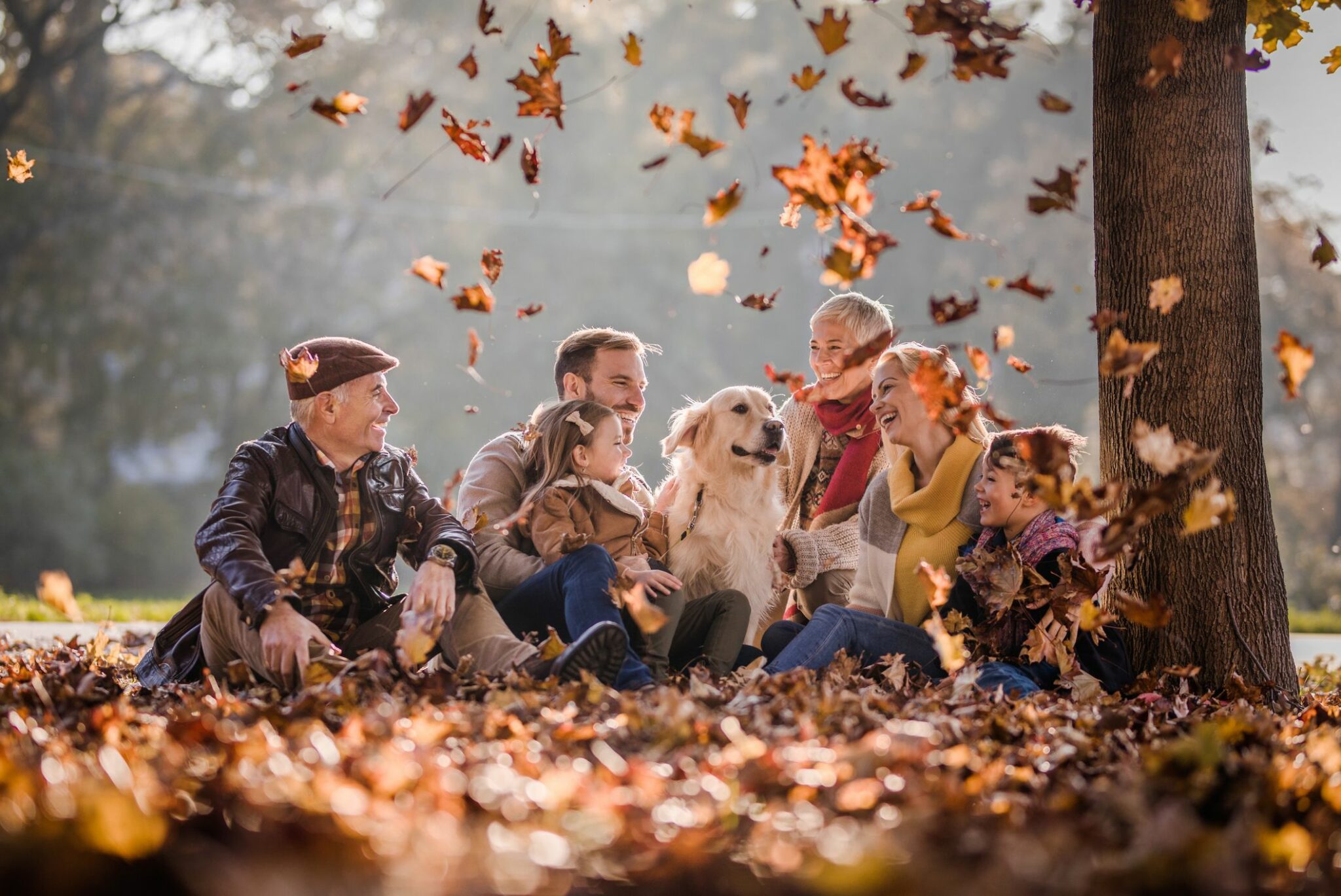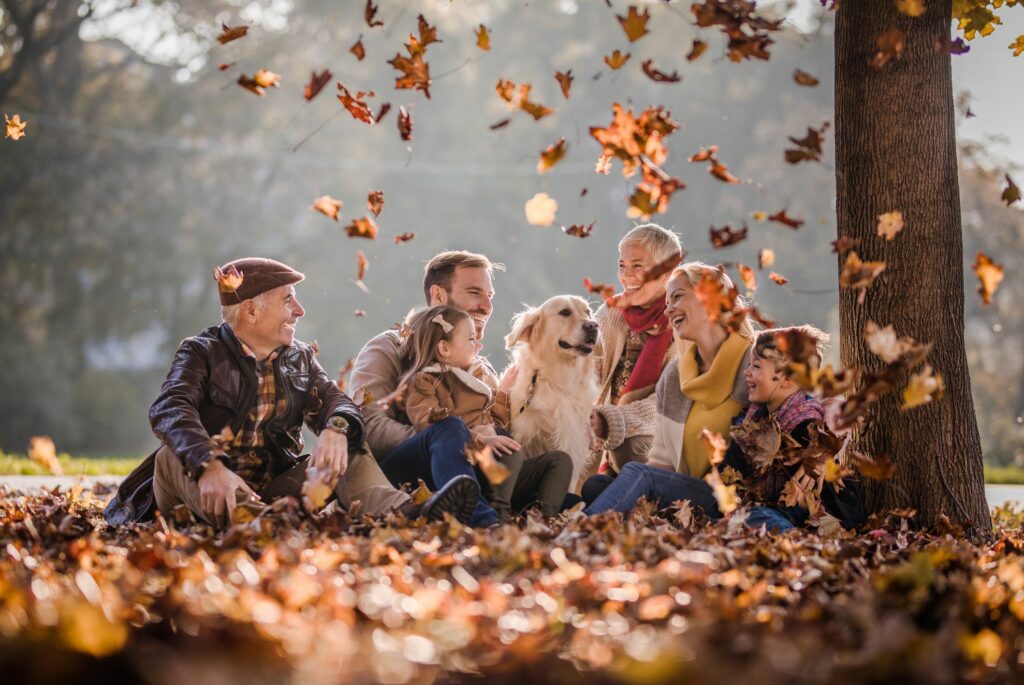 Autumn weather is golden and warm, so choose your outfit that compliments the weather. However, when choosing an outfit for the whole family, try to select modern and cohesive outfits. Fall is cooler; therefore, select the outfits like midi skirts, knit sweaters, long-sleeve shirts, denim, trousers, blouses, leather jackets, dress shoes, ankle boots, loafers, and closed-toe footwear.
In addition, olive, yellow, red, denim, deep green, grey, burgundy, brown, and cream are some colors that go well this season; therefore, ignore too dark colors like black.
Besides, choose the clothes which make you comfortable on your long trip rather than stylish clothes. Choose the outfit that reflects your family.
The last thing that you should know is to choose comfortable clothing for kids as they may irritate you if the clothing isn't perfect for them.
What colors outfit should you go for a fall photoshoot?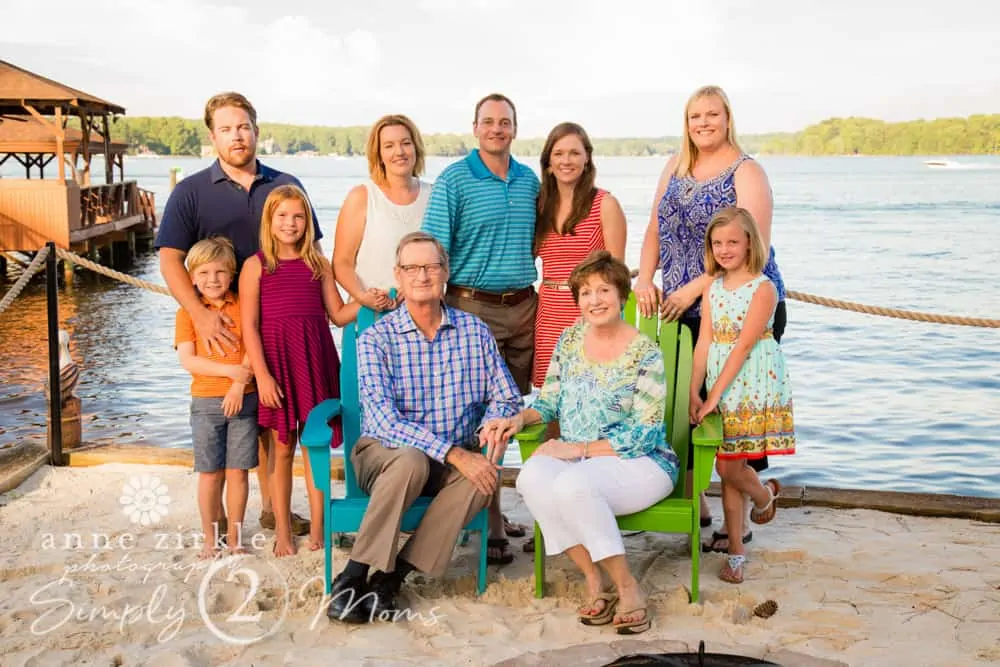 If you are planning to have fall photography and cannot decide on clothing, then you can get some neutral-colored dresses as the base and some pops of earthy colors. Add some patterned prints and sold colors to your clothing. We have given some of the best colors to compliment the season and fall photography. Have a look:
Charcoal, camel, ivory, and tan
Tan, Forest green cream, and brown
Ivory, navy blue, tan, and camel
cream, sage green, rust, and tan
Camel, ivory, burnt orange, and navy blue
What should you wear for an outdoor fall photoshoot?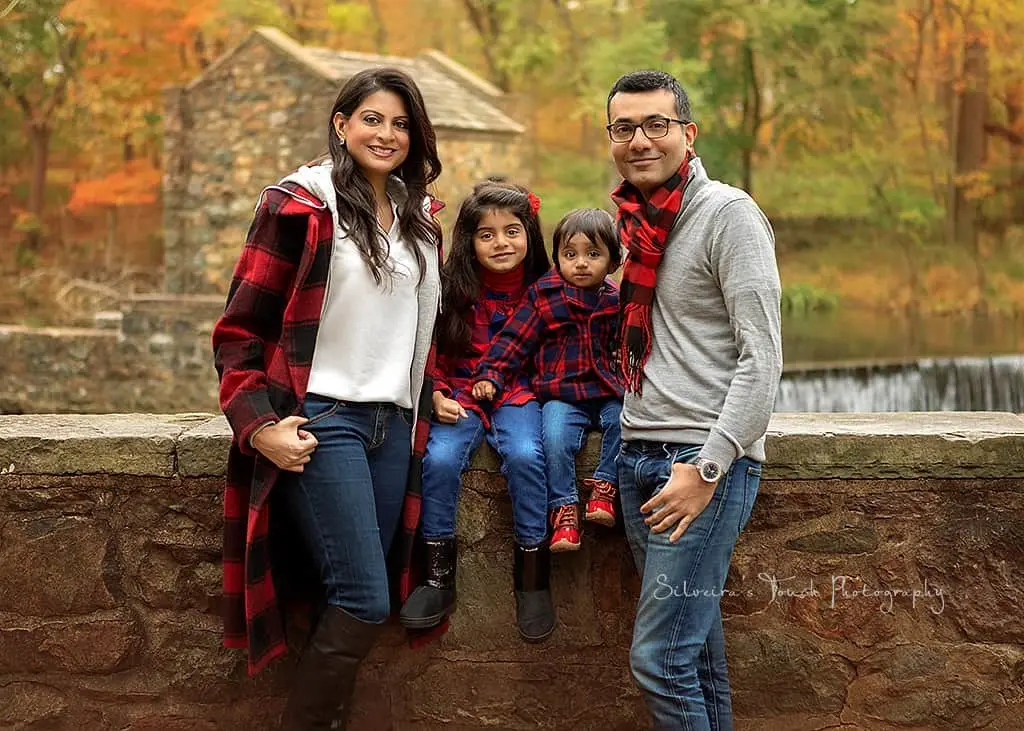 As the weather in fall is often cold, bring some warm clothes to avoid chilling. As the session photo might last for 2 hours, you should select the outfit appropriately. The photo session in the fall is more stunning than in the other weather. So, you must select clothes which complement the weather.
A full outfit like the floral dress with ankle boots, leather or denim jackets over a top, lightweight jacket, blanket scarf, shawl, wool fedora, and vest compliments the best and add some stunning appearance to your clothing.
Before going, don't forget to bring proper shoes for fall photography and avoid using high-heeled sandals. Rather wear knee-high boots and heeled ankles that have sturdy and wide heels. See, the bottom is the most care-taking part of the entire outfit. Shoes and sandals bring coolness to the photo. Therefore, you can try some other options like dress shoes, sneakers, loafers, or boots.
Outfit for Outdoor Fall Family Photoshoot
We have given some of the favorite looks of the visitor that give the best outdoor photo session of family. A mix of fall-inspired patterns and prints and neutral, subtle pops of earth tones are the perfect outfits for fall family photography.
Denim, fall floral, and tan.
Get the look: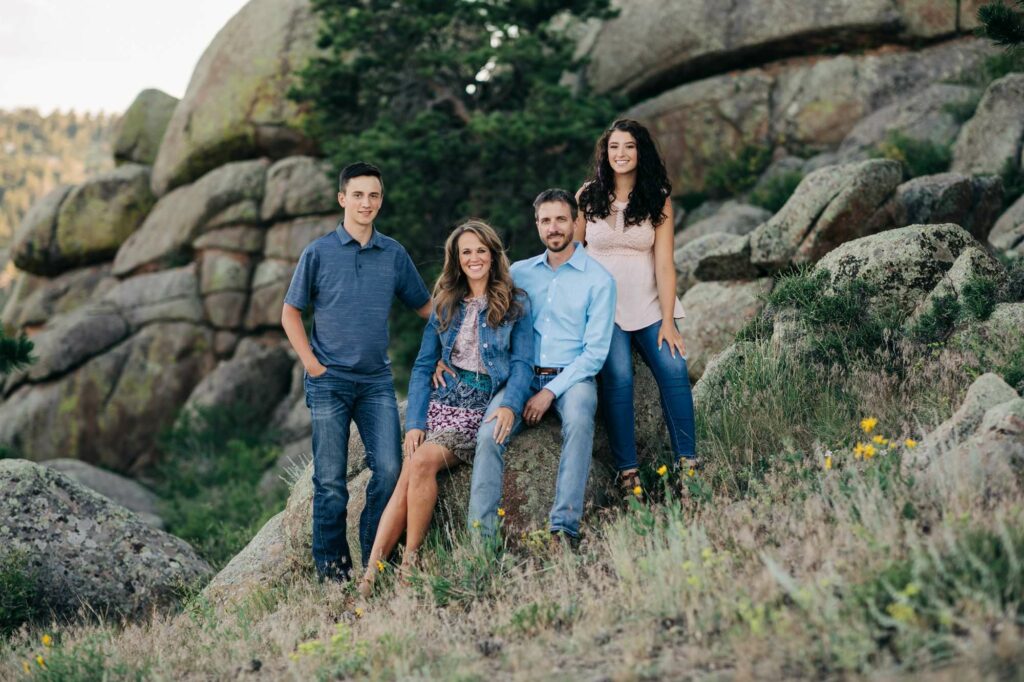 Florals and neutrals.
Get the look: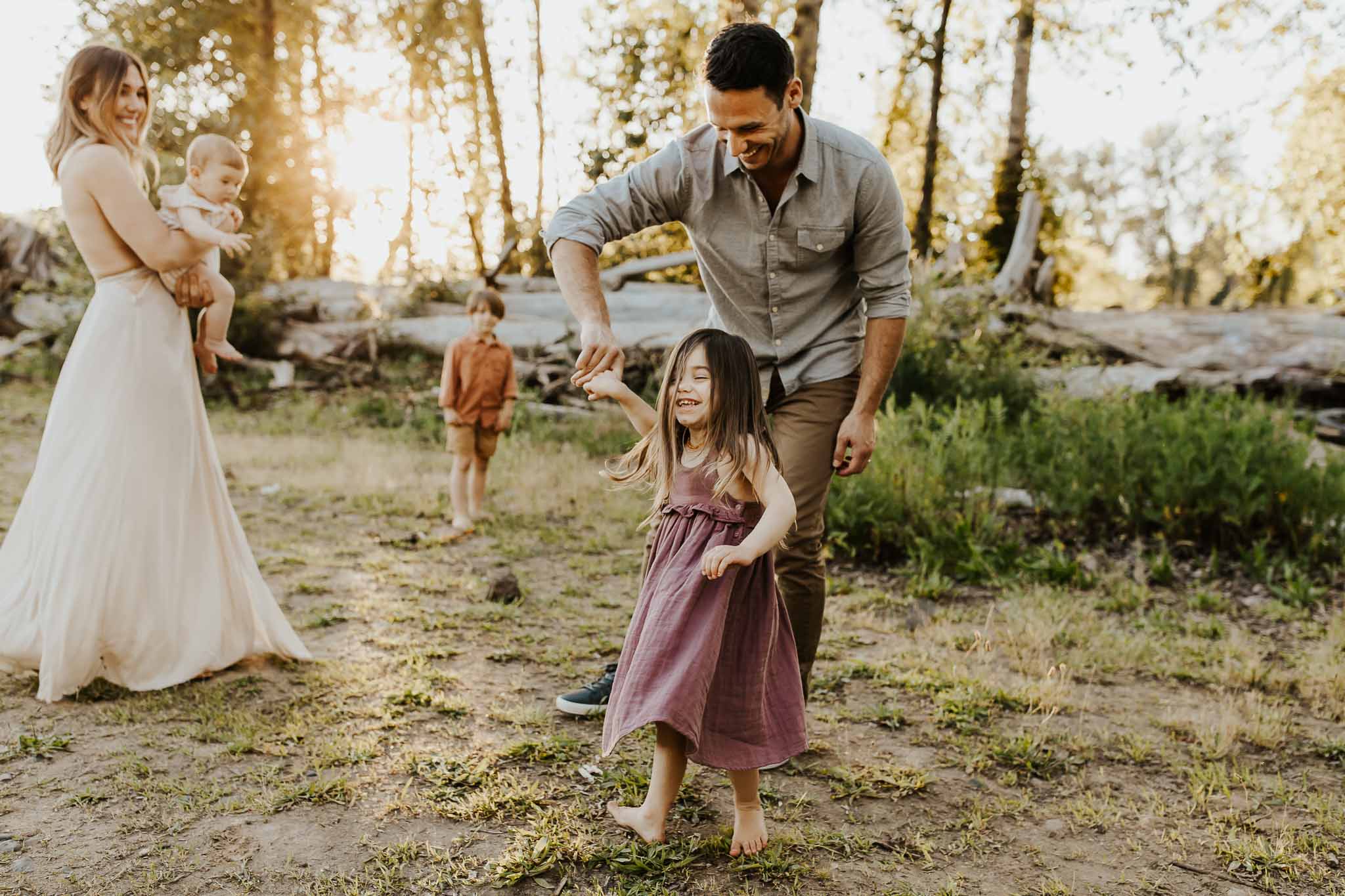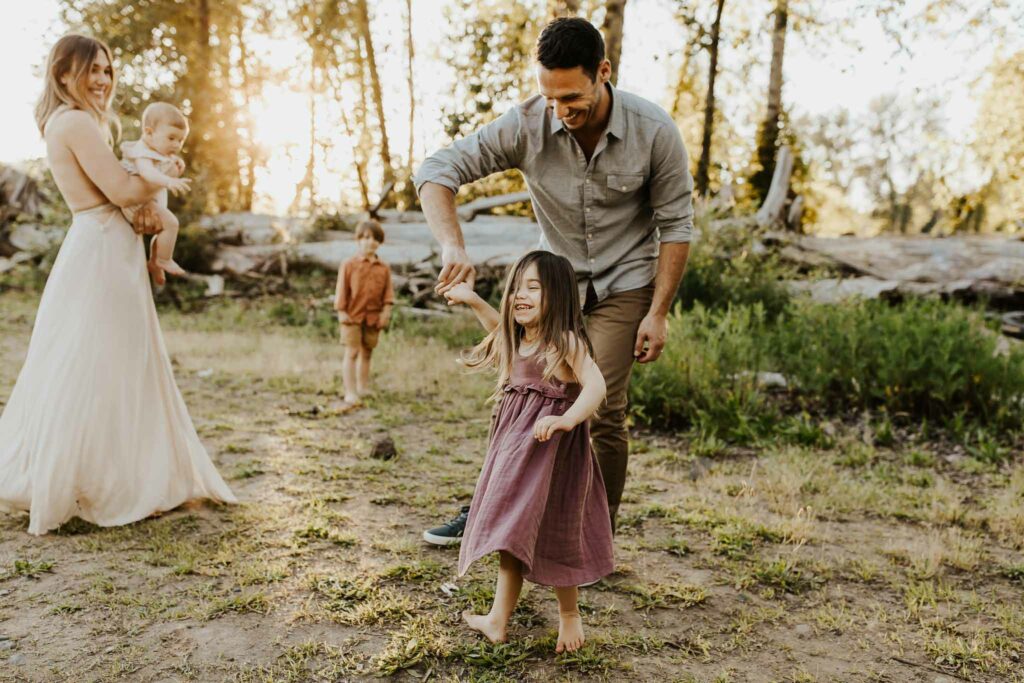 Here you can see the perfect example of dark floral and a mix of neutral for fall photography with family. In addition, olive, yellow, red, denim, deep green, grey, burgundy, brown, and cream are some colors that go well in this season; therefore, ignore too dark colors like black.
Keep remembering that doesn't overdo the print and patterns as they overwhelm the photos. So, we recommend you always wear a sold neutral outfit for a cohesive style and look.
Burnt orange and creamy neutrals.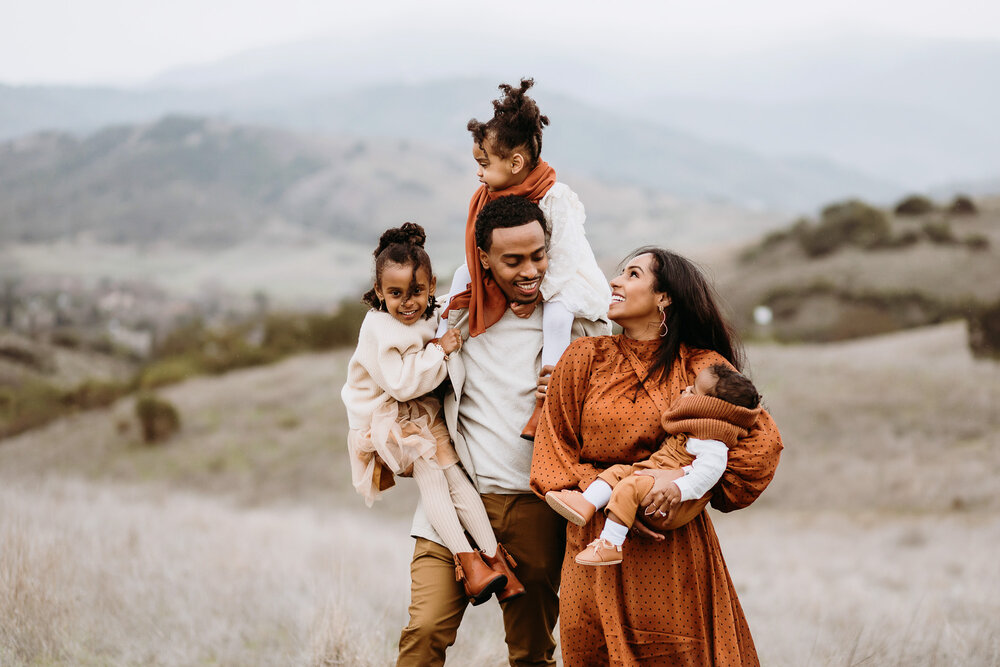 If you are a bright color lover, you can wear a burnt orange outfit for fall family photography. The orange color blends with ivory tone or cream, and it suits best if dad has tan pants.
Orange is a bold choice for everyone when it comes to photography when mixed with a subtle, neutral tone. You can check the following ideas to have similar outfits:
Light, airy, and earthy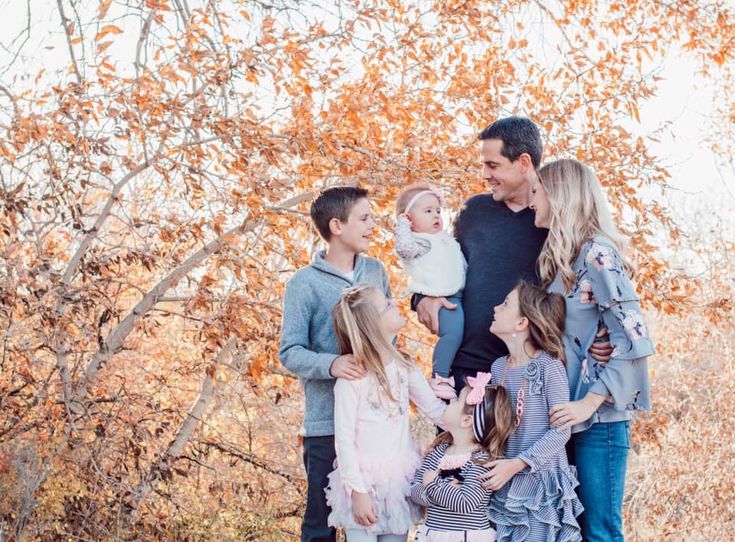 The photos of family photography should be moody and darker with fall colors. Whereas if you give a choice to airy and light vibe to your outfit, then pictures would be great in the fall photography.
Mom can go for a brown bootie and ivory dress. Dad can try a brown shirt with tan pants; your little baby will look awesome in light shades.
Black, leather, and camel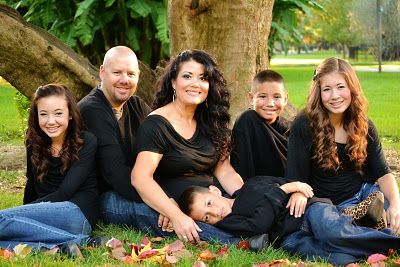 If you are one who prefers an urban setting for outdoor family photos rather than indoor, then you can go for this combination.
Mom can wear lug boots with a black dress, and dad can try a camel sweater and jeans. At the same time, your little one will look stunning in jeans, a leather jacket, and sneakers of matching color.
The given outfit style is perfect for the outdoor fall photography of family. Else, you can try something relevant in the given combination of colors.
Metallic brown and plaid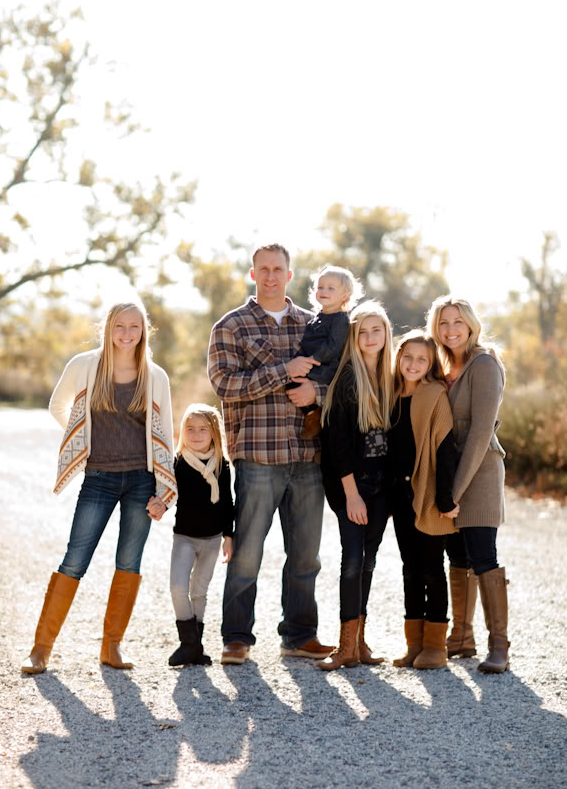 To get the stuffy look in the family fall photography, mom can put on a brown metallic dress, dad can put on jeans, and your cute baby will look stunning in the relaxed outfit.
Beanies and black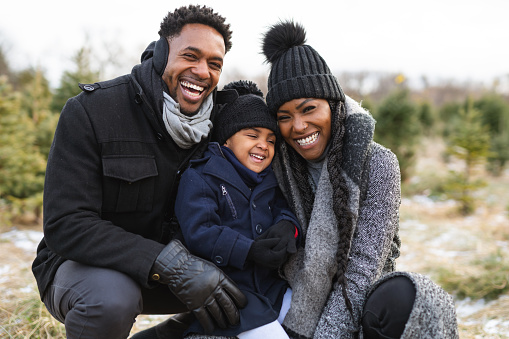 We have given numerous ideas of fall photography outfit ideas. Hers is another idea which is beanies and black tan. You can have this given look for the best appearance:
Indoor Fall Family Pictures Outfit Ideas
If the weather is not cooperating with you, you can prefer indoor fall family photography. Therefore, you have to choose clothing according to that. Indoor photography also has a stunning appearance. So we have some best ideas. Have a look:
Casual in the kitchen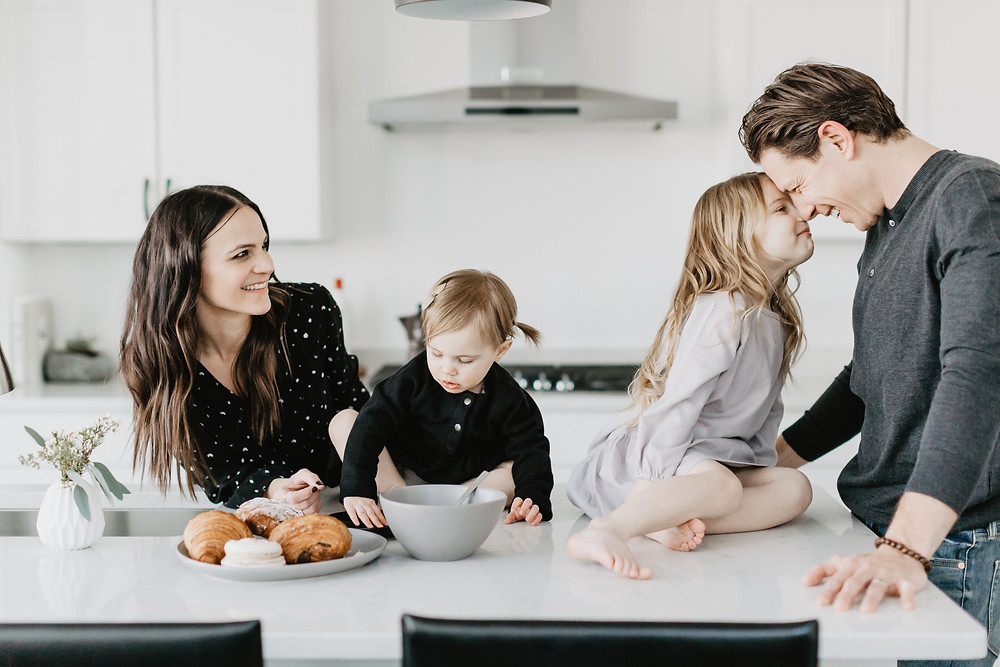 If the is not good and still you want family photography, then you should wear something casual. You can go for an indoor photo shoot with denim and casual clothing.
This type of outfit will definitely look stunning and would be the best for fall photography.
Beige, florals, and blue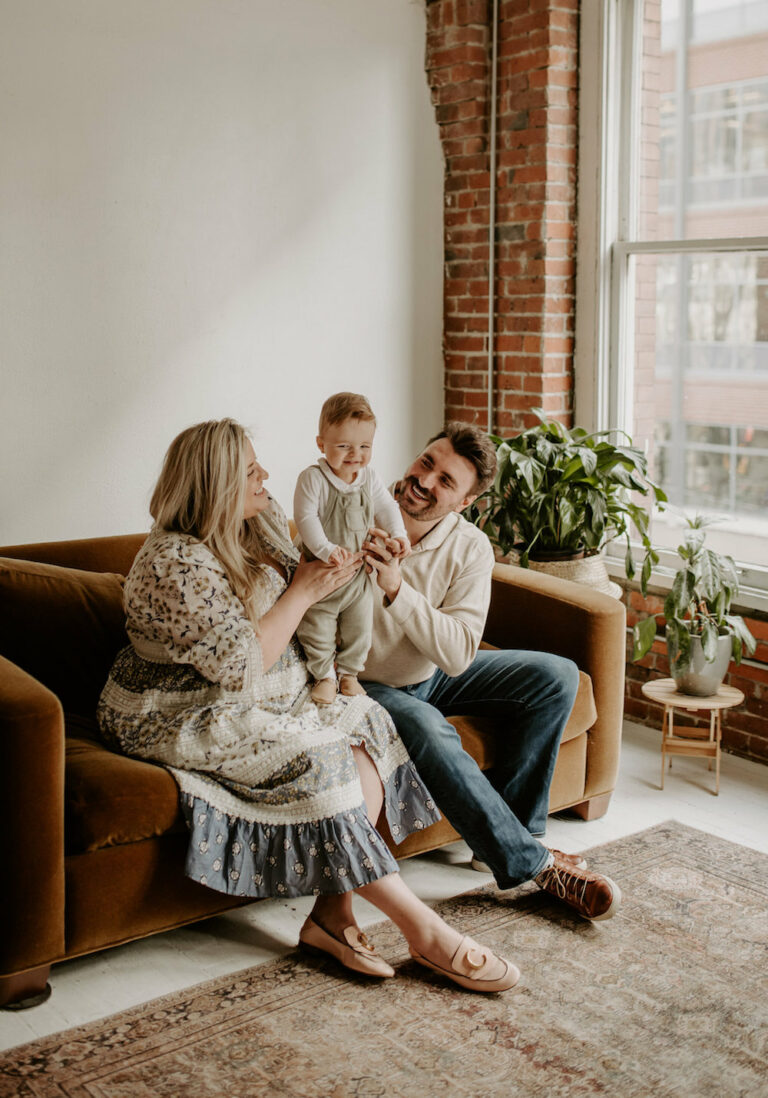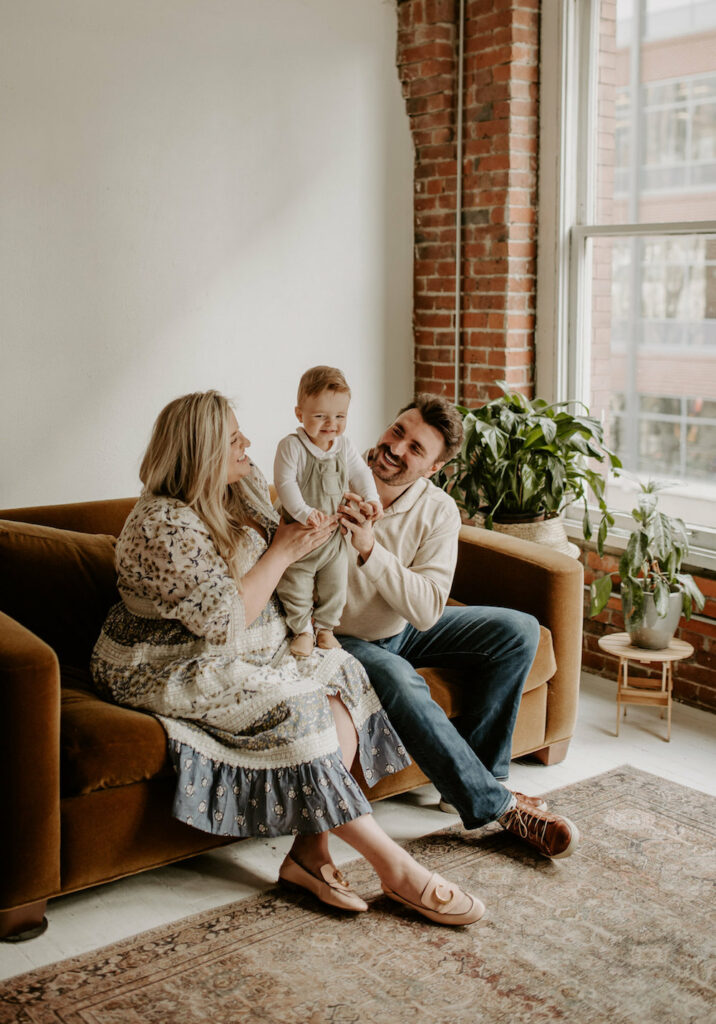 If you are planning for family photography, then mom can try blue floral maxi, dad can try jeans and a beige shirt, while your child will look cute in jumpsuit and leather boots.
Laid-back denim with white shoes.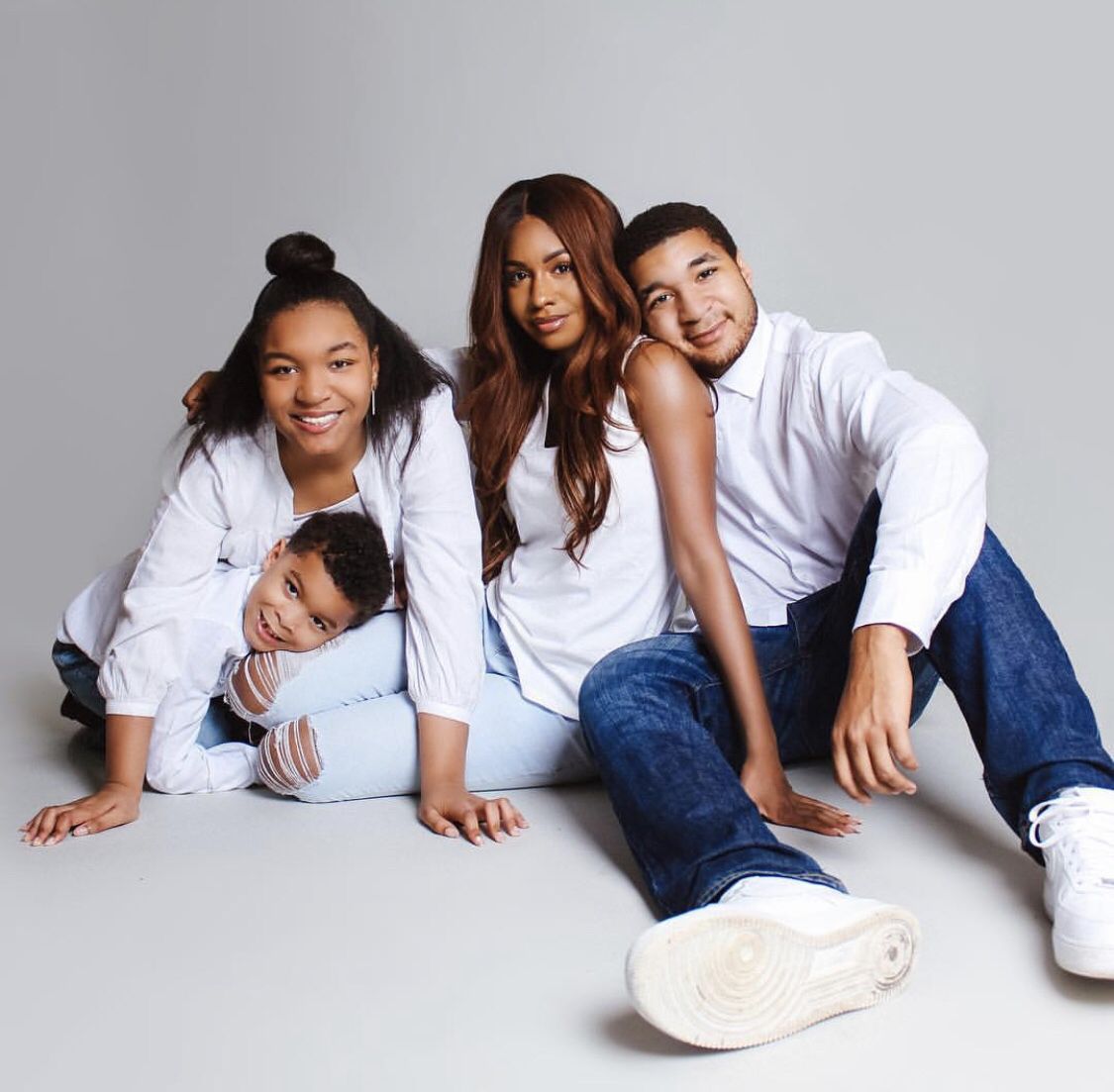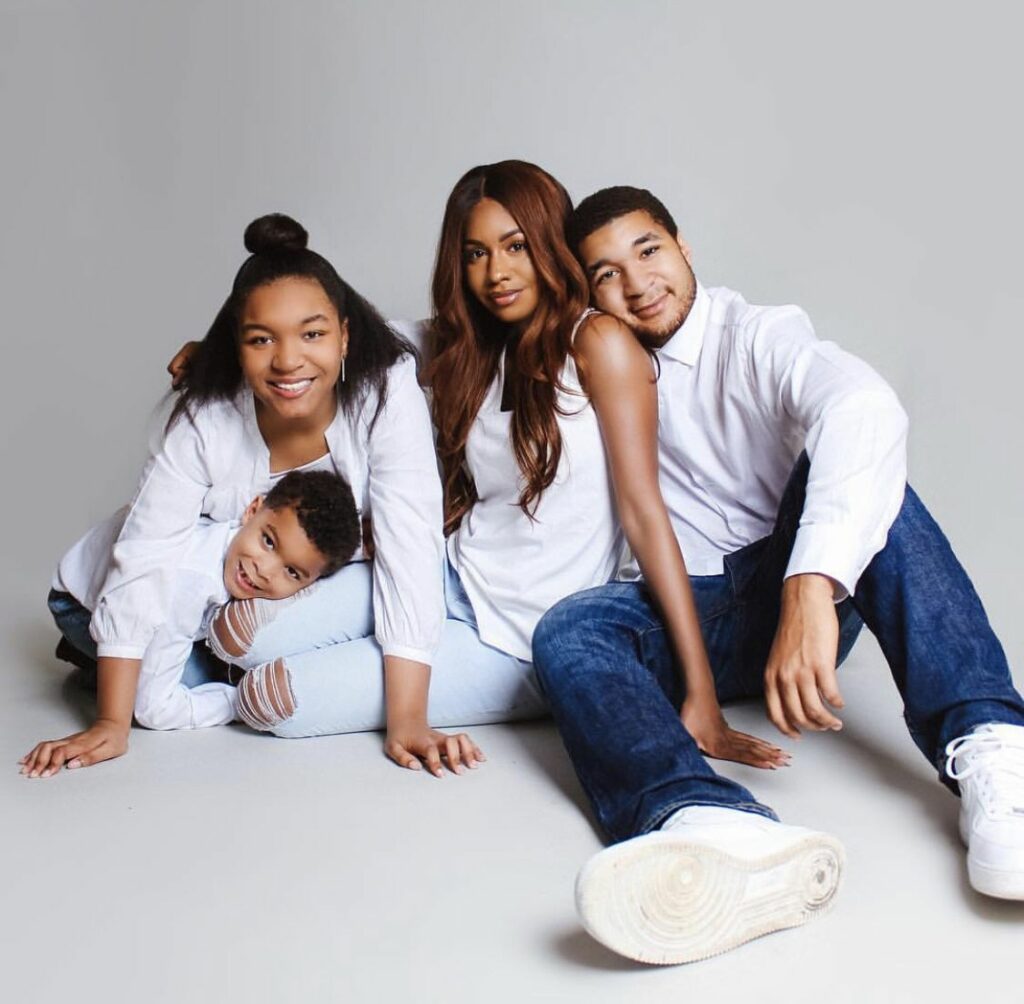 Black denim with white shoes is the casual outfit for any photo session. Apart from it, your parents can try jeans with a casual top and white shoes. At the same time, your baby is in the cute knit jumper. The family who does not want any fuss can wear this casual clothing for fall photography.
Black knits and shades of brown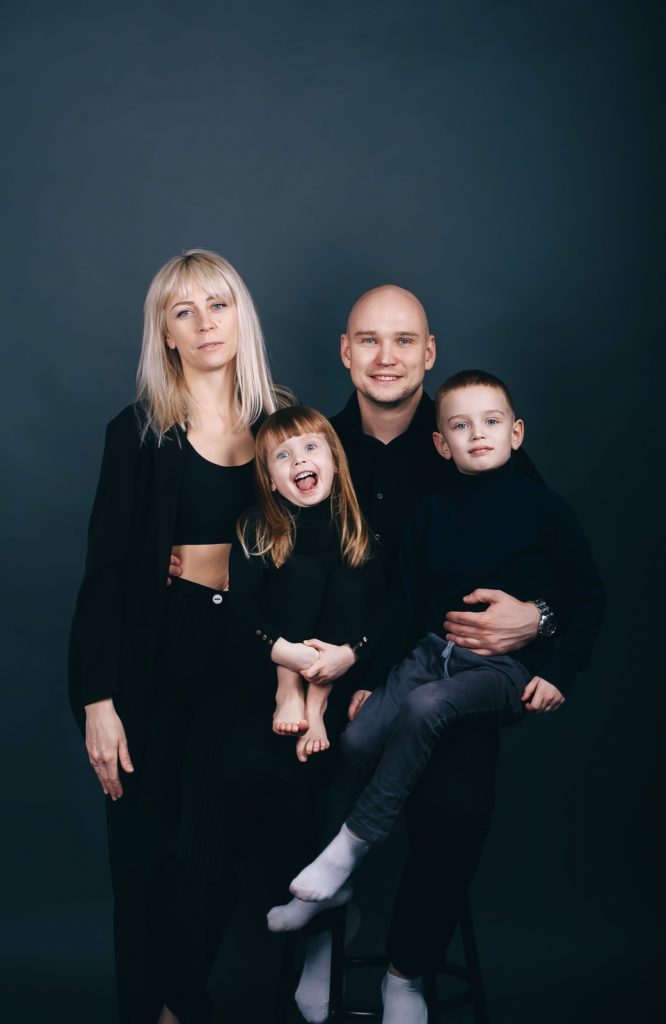 A Black knit outfit with a brown shade is the perfect clothing for fall season photography. It has a high and chic vibe for a photo session.
Your family will look stunning in the black clothing and monochromatic brown shades of baby outfits. You can try it once to gain all the compliments.
What should you not wear for fall pictures?
What you should wear for fall pictures is what we have mentioned above in the article. Now, come to the question of what not to wear. We have some of the outfits that you should avoid wearing:
Uncomfortable footwear: It is the very first thing that you should be aware of. If you are going on any trip, avoid wearing uncomfortable footwear as you have to walk a lot in a photo session. Therefore, be careful about it.
Neon or Bright colors: Don't choose neon and bright colors for your outfit; instead, go for neutral and earthy tones, as the weather is all about wearing soft color palettes.
Bright white: Don't choose white outfits as it is an ordinary color to wear. Else, go for cream, ivory, or beige color shades as these are the best shades to wear in fall photography.
Baggy clothing: Baggy clothes are comfortable to wear but appear frumpy. But if you want stunning photography, then don't choose baggy clothes for fall photography.
Still, if you are confused about choosing outfits, you should consult with your photographer before the photo session, as they will give you the best guidance.
Final Note
getting family photos clicked is one of the most beautiful things you can do. You can use these photos in your bedroom, dining area or drawing rooms in the form of stick and restick photo tiles and add a personalization to your decor. In this blog, we have given detailed explanations of indoor and outdoor photo session outfits. Wrapping up the article, do not go with matchy-matchy outfits. Instead, choose subtle and neutral tones with earthy colours.
Choose the type and colour of clothes that do not seem outdated and that best represent and compliments your family. Keep a memory with stunning outfits that last for a long time. Before going, don't forget to bring proper shoes for fall photography and avoid using high-heeled sandals.
Rather wear knee-high boots and heeled ankles that have sturdy and wide heels. See, the bottom is the most care-taking part of the entire outfit. Shoes and sandals bring coolness to the photo. Therefore, you can try some other options like dress shoes, sneakers, loafers, or boots.
Also if you are not willing to hire a professional for your shoot you can even shoot at home using a good-quality DSLR. Also with so many editing tools available like inPixio you can retouch your family pictures at home and save your bucks.
Some Frequently Asked Questions(FAQs)
What should I try for fall family photo session?
Do not choose matchy matchy outfits for a photo session. Rather, choose the stunning colors of cloth that compliments the best to weather and any occasion. For instance, do not choose the same colored clothes as your family members, spouse, or any other family member, as it seems outdated. First, choose your outfit, then decide on 2-3 matches of outfits for other family members.
How should you wear in outdoor photoshoot?
You can go for plain white without logo T-shirts, denim jeans, plain colored wellies, and unbranded trainers. Whether you are in a family photography studio or family photo session, classic and simple outfits always work best.
What should a plus-sized women try for family photoshoot?
Chunky knits, denim, lace, or Linen are some of the best fabrics for plus-size women to wear. Synthetic and clingy fiber is not always as good in photography as in the ordinary one. If you are planning a family photo session, choose outfits for yourself and other family members.
What should one try for a large fall family photo?
Choose solid neutral tones to choose an outfit for classic large and large family photos. You should not only stick with grey and tan to have the best photography. Try slate and subtle mauve colors, and don't forget to change the colors of the pant or skirt. Therefore, gentle color is the perfect scheme for family photography.
What should I wear for outdoor fall pictures?
You can try the stunning colors of outfits like Aubergine, crimson, navies, emerald, rusty oranges, and yellow. Especially when these given colors are mixed with neutral kinds of stuff like cream and grey, then it gives compliments the best. Therefore, mix the outfit with neutrals or pick up two stunning colors.
What can be the best color to try for outdoor pictures?
Neutral colors outfits are the best when choosing outfits for taking photos outdoors in any weather. If your wardrobe is full of stunning clothes, choose something that matches tan and white. Or you can try the outfits given above.