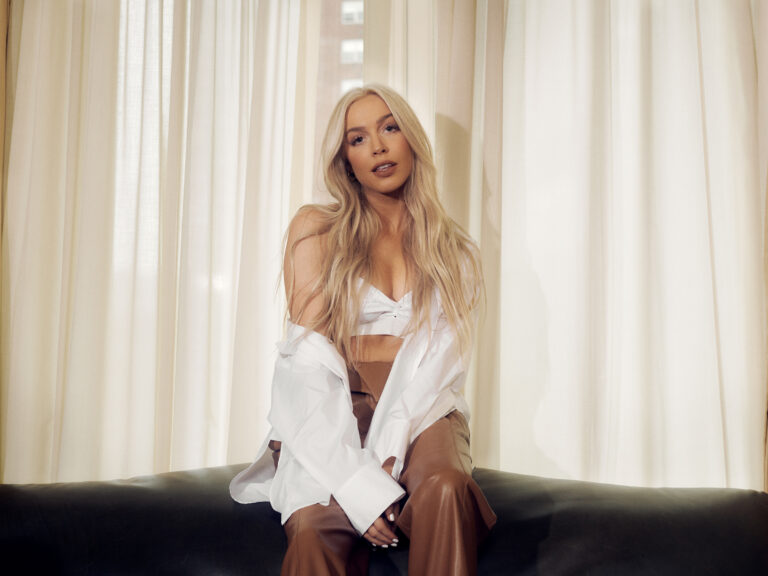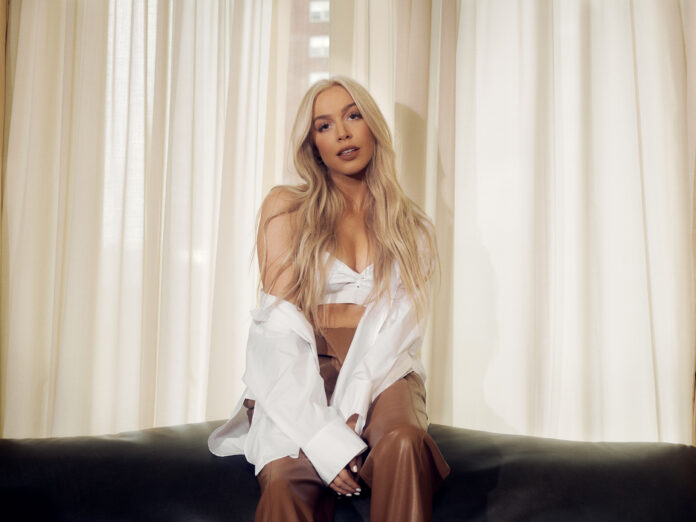 Who is Alex Cooper dating – Famous for her podcasts, Alex Cooper got the exclusive limelight of her life when her show got in a dispute with Dave Portnoy and split ways from their old producers, making her the second-highest-paid podcaster while Joe Rogan still tops the chart. Call her daddy was one of the most successful podcasts. The rights were sold to Spotify post the split between the producers in which Spotify signed the deal for a whopping $60 Million.
Her podcasts generally attract an audience because of the rawness that Cooper brings with her infamous way of discussing sex and romance. She builds up the audience's interest by mentioning her secret boyfriend, and as expected, this unique way of podcasting has brought her success so far. So who is this mystery man? Who Is Alex Cooper Dating?
Who is Alex Cooper Dating?
The Internet is where no celebrity can be sparred, and fans often gather information about their celebrities no matter how much they want to hide it. Similarly, people on the internet started hunting deeper into Alex cooper's personal life and looking for the "Mr. Sexy Zoom Man". Some people are still guessing it on the internet, but some of them are pretty sure as to who is Alex Cooper boyfriend.
Alex Cooper was always pretty slick about not revealing her personal life. But since her fan's curiosity was increasing, she started letting out small hints for the detectives on the internet to play with. That he is a film producer. She even raised the bar by uploading an Instagram picture with her boyfriend's dog, Henry.
Since all the clues were given out to the public and people had put all the pieces together, they finally found out who Alexandra Cooper's Boyfriend was, and it was none other than Matt Kaplan. Matt Kaplan is mostly recognized for the famous films and television programs he has produced.
Interestingly there also have been rumors of them being married, but there have been no statements from either of them supporting or denying this rumor. One user also claims that Matt Kaplan's IMDB profile states Alex cooper as her wife. But there are no further proofs to support this rumor.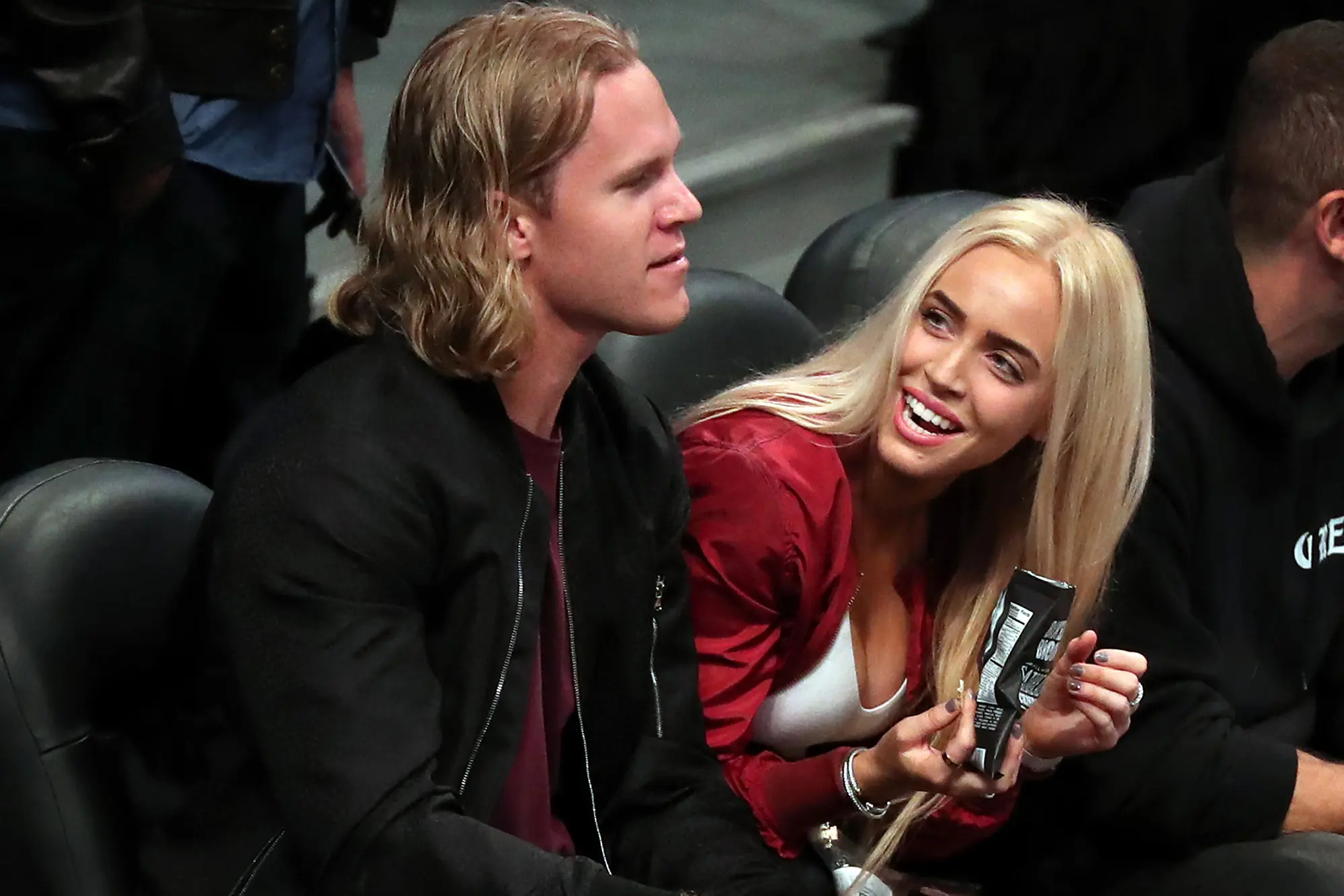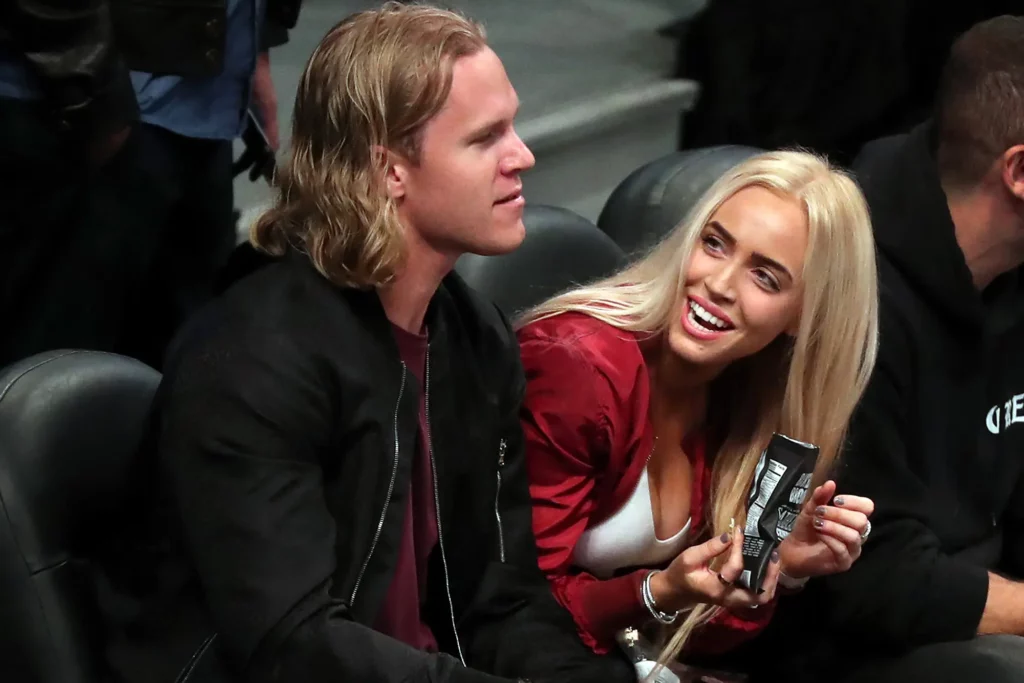 Who is Matt Kaplan?
Matt Kaplan, or Matthew Kaplan, is a renowned film and television program producer. Matt was previously married to a movie actress Claire Holt.
According to the sources, it is said that Alex met Kaplan at his house, where they hit it off and were engaged in a deep, lengthy conversation.
Some fans also said that her current partner is more mature in real life than all the guys she had previously been with.
Alex Cooper's Admittance about getting Career Aid From This Slim Shady|
In 2017 Alex cooper and American baseball champ Noah Syndergaard dated each other on and off. However, not so long after her appearance at a knicks game in December, Noah Syndergaard put up a post on his social media account, "Basketball is my Significant other," clearly stating that they have parted ways for good now. All this happened in the same month as her public appearance on the game Noah Syndergaard was playing.
And according to speculations, she used the alias Slim Shady for her then-boyfriend because of his habit of juggling so many ladies. She also agreed in an interview that she landed many great career opportunities because of her relationship with Noah Syndergaard. Not only in her podcasting career, but she mentioned she also landed a major ad deal in Gotham Magazine before her show Call her Daddy became a hit. She also added that there is no guilt whatsoever in her life for landing in the career-enhancing positions because of him.
This is all we know about Who is Alex Cooper dating and Alex Cooper boyfriend. If you have any thoughts, you can leave them in the comments below.
Frequently Asked Questions (FAQs)|
Is Alex Cooper in a Relationship?
Yes, Alex Cooper is currently in a relationship with Matt Kaplan, a famous film and television producer.
Are Alex Cooper and Matt Kaplan Together?
Yes, as of now, they both are together.
When did Alex Cooper date Noah?
In 2017 she was reportedly dating Noah Syndergaard, a famous American baseball player. However, they parted ways soon, around December of that year.