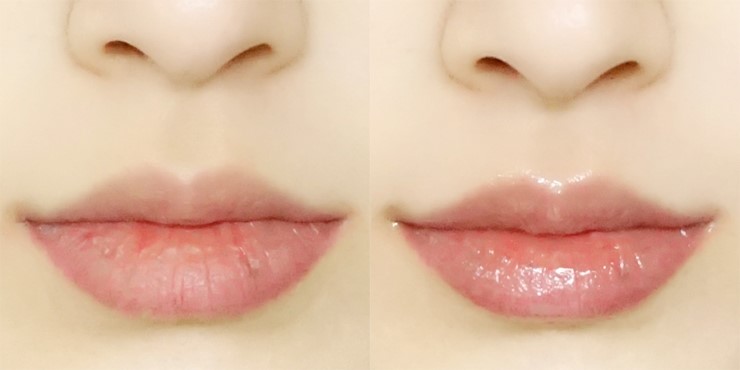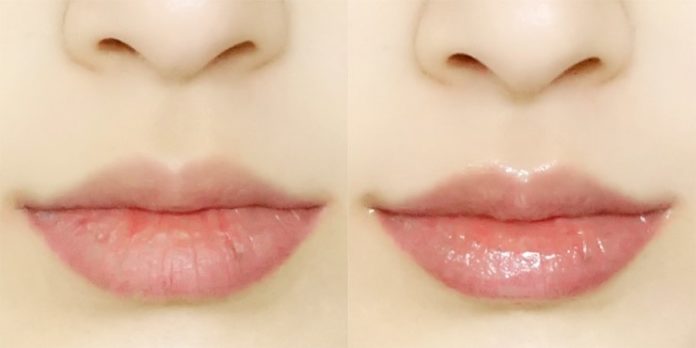 This post is based on the Natural & Organic Lip Balms and Sleeping Masks brands that manufactures 100 percent chemical-free lip balms.
As the weather changes, it also changes our body functions and impacts skin texture as well. Mostly are skin gets affected during the winter season. This is the season our skin becomes dry, dehydrated and flaky. Thus proper moisturization is needed to treat the dehydrated skin.
We can buy skincare products for the face but usually forget about taking care of lips. And this cause freaking dry and chapped lips. Using a lip balm without searching more about it or buy one whatever is available in the market is not a great idea. As it may contain chemicals that are harmful to lips and may worsen lips condition more than already. That is why there come those brands that are manufacturing natural and chemical-free lip care products.
Thus the time has come where you have to promptly put away all the other lip balms and try out the big guns natural & organic lip balms & masks in your daily routine. Lip Masks are known for their ultra-moisturization properties that can transform dry, flaky, and chapped lips into a baby soft, pink, and juicy lips. 
One thing sure to know that you deserve pink and baby soft lips no matter what weather it is, you have a plethora of Natural and Organic Lip Care Products that are readily available and affordable to use for everyone.
We have rounded up here the top and best 10 lip balms and masks brands that involve gel patches to buttery, creamy balms. You can use lip care products all winter long and see the amazing difference with the regular usage.
Natural Lip Vanilla Sleeping Balm & Mask By Laneige
Laneige is a Korean Beauty Brand, making skincare products using natural, organic, and chemical-free ingredients. Lip Vanilla Sleeping Mask is an overnight treatment to your lips, making them soft, smooth, plumpy, and hydrated as you wake up in the morning. This overnight lip sleeping mask comes in three flavors variety, in which vanilla is most of the customers' favorite. This lip balm is fully loaded with antioxidants and hyaluronic acid, which are the major ingredients full of multi nutrients and nourishes the skin.
Beauty Moisture Balm – Daytime Lip Mask By Awake
This is a super-rich and plump tinted lip mask, which you can use in the daytime. It is a blend of nourishing essential oils like olive, raspberry seeds, rosehip and argan oil plus with the sheer pink tint of watermelon flavor. This mask is capable of keeping your lips hydrated for almost 12 hours long.
Agave+ Night-Time Lip Beauty Therapy By Bite
Agave+ beauty therapy lip scrub is a perfect blend of sugar particles and papaya enzymes that are helpful in removing dead skin and flakes. Scrub your lips two or three times a week. Apply a pearl-size amount of thick layer of this mask. This is a plant-based oil exfoliator that gives you ultra moisture and makes your lips juicy.
Moisturizing Lip Mask By Burt's Bees
This is a highly moisturizing sheet mask for lips that deeply nourishes lips from deep inside and gives a plumpy look. This drugstore sheet mask is designed to hydrate the lips with naturally derived plant-based oils deeply. You can remove this lip sheet mask after five minutes and apply all the remaining serum and leave it overnight.
Lip Sleeping Mask – Exfoliating Lip Mask By Mamonde
Mamonde Lip Sleep Mask is a 2-in-1 moisturizing and exfoliating lip mask, you can leave the scrub step if you use this. It consists of AHA and fruit enzymes that remove flakes and dead skin cells from lips perfectly. It nourishes the lips as it contains plum blossoms extract and plant oils that also make lips supple and soft.
Buttermask for Lips – Overnight Lip Mask By Kiehl
This is an overnight sleeping lips treatment mask and can be a traveling favorite for every time. It contains mango butter and coconut oil that make your lips soft like cotton and reduce chapping just after first use.
All-Naturally Infused Lip Mask – KNC Beauty
Before opting for any other favorite lip balm, you can pop on one of these gel lip mask apply for 20 minutes for the first time. This is a chemical-free lip mask treats the lips from inside and give instant hydration and plumpness. This lip mask is loaded with natural ingredients and contains combo of hyaluronic acid, collagen, and glycerin.
Fresh Caramel Lip Balm By Sugar
This Caramel Lip Balm works best for treating dullness, dryness, and uneven texture of lips. This lip balm is made from all-natural, organic and chemical-free ingredients like sugar, seeds extract, and oils. It contains sugar that retains moisture, vitamin E that protects lips skin, and a blend of black currant seed, Grapeseeds and Apricot Kernel that supple, soften, and nourishes the lips from deep inside. This Fresh Caramel Lip Balm by Sugar is 100 percent organic contains zero parabens, phthalates, and sulfates.
Squalane + Rose Vegan Lip Balm By Biossance
Yes, you heard it right, this Squalane + Rose Lip balm is vegan that do not contain beeswax and petroleum jelly. It provides long-lasting moisture and shines to lips. It helps fight against severe dehydrated and dried lips and make them soft within the two-three application.
Squalane + Rose Vegan Lip Balm is free from chemicals like SLS, Parabens, formaldehyde-releasing agents, mineral oil, oxybenzone, coal tar, phthalates, and hydroquinone. It is made from Rose absolute and Wakame Algae that give calming scent and helps in restoring the plumpness to lips. It also contains Hyaluronic acid that locks the moisture and smoothes the lips from inside.
The Kissu Lip Mask By Tatcha
The Kissu is an ultra-soothing serum and jelly lip mask made from the Japanese peaches that are helpful for soft, smooth, and jelly-like lips. They can be used by dry, normal, combination, or oily skin types. They are capable of removing dullness, uneven lip texture, fine lines, and wrinkles and make lips supple and smooth. This is a cruelty-free lip mask that is made from Japanese Camellia oil, Japanese peach extract, and Rose extract. All these three ingredients are capable of revitalizing lips damaged, make lips healthier, and supply within the inside.
We have also created the list of best Natural and Organic Sheet and Overnight mask that might help you get radiant and glowy skin.
Sources: Sephora