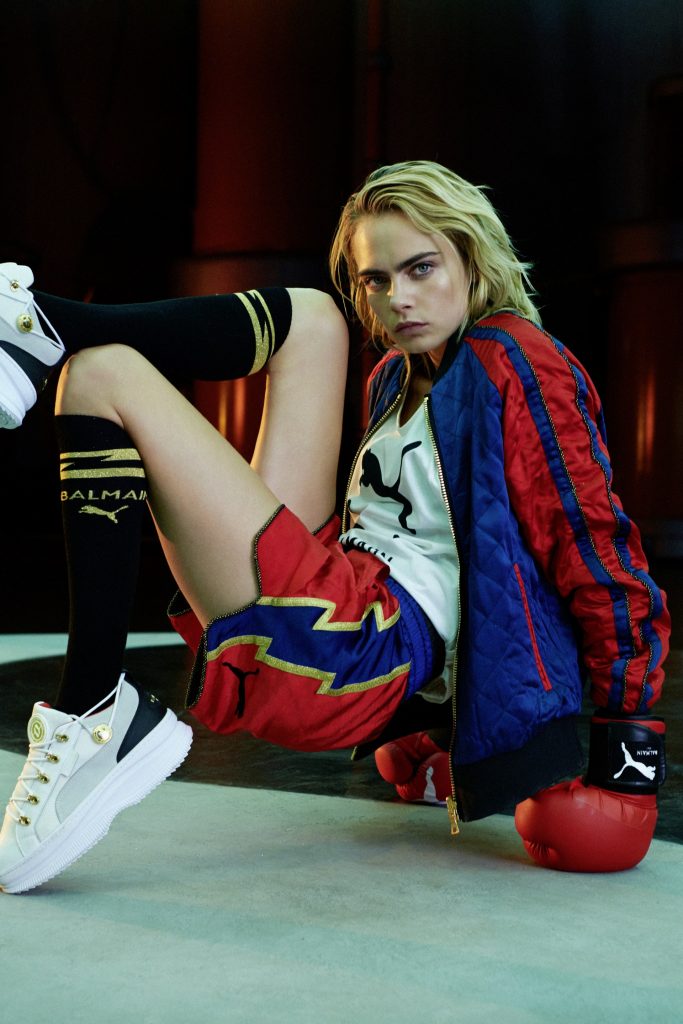 This post is based on the news that Puma x Balmain Collaborating for a new clothing collection, designed by Olivier Roustening and Cara Delevingne.
For the very first time, Puma x Balmain collaborating, bringing new street style wear apparel for their customers world wide. The entire clothing line is designed by Cara Delevingne, model and an actor and Olivier Roustening, a french fashion designer and creative director at Balmain.
Cara Delvingne, 27 years and Olivier Roustening, 34 years, launching an ebullient unisex solids collection of Puma and Balmain. Their designer collection includes hoodies, leggings, bomber jackets, vibrant color bomber jackets, striped tees, and leggings. The moniker given to collaboration is "athleisure" that perfectly suits their collection since it is deeply practical.
This 35-piece collection includes accessories, footwear, apparel, tracksuits, sneakers, mini dresses, and T-shirts. All are come out with a Balmain's signature in gold and black palette.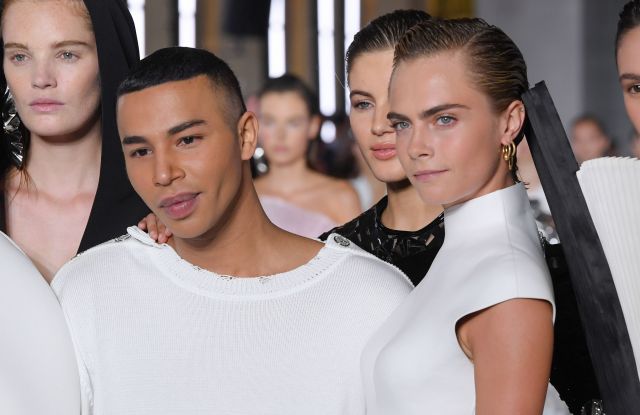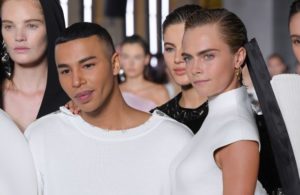 The collaboration of Puma x Balamain is a collection of combinations of inspirations that consists of boxing style with the aim to include diversity and inclusivity in the brands. In a conference with WWD, Rousteing stated that "It's really born out of friendship. She asked me to work with her on this collection with Puma. We had a very clear point of view because we both love boxing. We also wanted to use this collaboration as a platform to promote diversity and inclusivity."
One thing that intriguing customers are that the collection is split into two subdivisions. One is sold by Puma and other by Balmain, whereas some stock is kept in common to be sold by both brands.