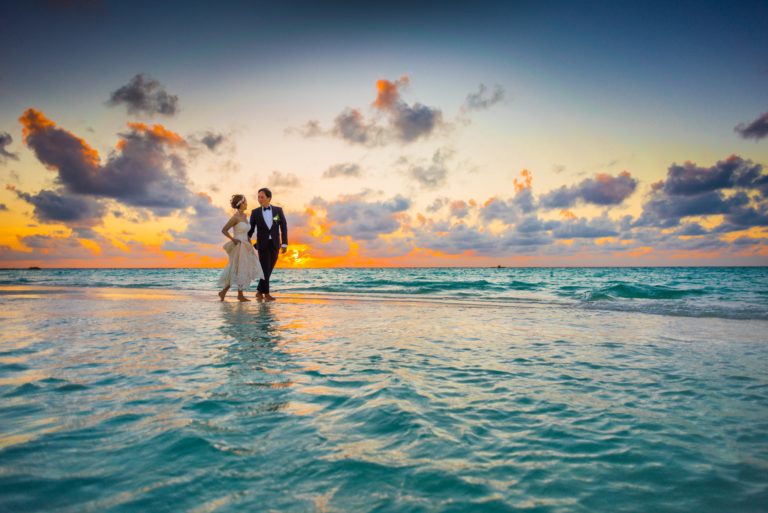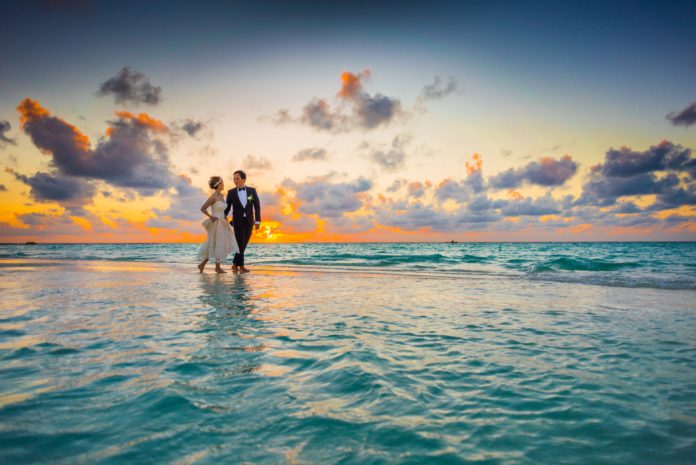 A journey of love, trust, and friendship starts with the wedding. Everyone dreams of making their wedding a beautiful memory to be cherished throughout their lifetime. Destination plays a significant role in increasing the pulchritude of our wedding. The joy of visiting and exploring a new place is very magical. Love increases with the understanding among the two partners, and what can help you understand your partner before your marriage other than the idea of a destination wedding. 
Why do you need to prefer a destination wedding over traditional?
To celebrate love at your loved place
Many couples have a sweet memory related to the places where they had their first meet, their first trip, their first date, so why not celebrate your wedding at the place which reminds you about the start of your love. Even in the case of arranged marriage, one can prefer a place for their wedding according to the choice of their partners; this will be a surprise for him/her.
A wonderful traveling experience 
If you are an itinerant, then a destination wedding will surely make a lovely memory for your lifetime. It will be like a bachelor's trip with your partner, just before your wedding hours. The experience of spending time with your partner while roaming in a new place will fill yourself with inner joy and happiness.
Limited to your loved ones 
At a destination wedding, you spend time with people you love, the ones with whom you feel connected. You need not prepare a long list of formal guests. A destination wedding is all about sharing your beautiful moments with the ones you want. 
A fantastic idea for a vacation
Far from routine life, you have an opportunity to celebrate your wedding time in a new place, which will be like a vacation for you. Everyone requires a break from their daily life, and for this, a destination wedding is like a cherry on the top. You are getting a tour free with your wedding ceremonies.
Unique in its way 
If you intend to prefer a destination wedding, no doubt it's going to be different from what you would have done by planning it in your hometown. When you prepare to schedule your functions in a different region, the different places you try to put the specialties of that place in your ceremonies.
Making your picture gallery all the more beautiful
Every one searches an eye-catching location for a pre-wedding shoot. If you want to make people wow to your wedding pictures, then it proves to be one of the reasons why you should have a destination wedding. Capture every moment with your loved one in the alluring place of your choice. 
Time to strengthen the bond with your brothers and sisters
One of the reasons why you should have a destination wedding is that it allows you to make your connection and love with your brothers and sisters stronger. In the daily chaos, it is hard for you to manage time with your cousins. But if you are prepping for a destination wedding, then it's a chance for you to introduce yourself and know your cousins in an elaborate way.
The place describes your personality 
The other very important fact if you are prepping for a destination wedding is that you can choose the location as per your personality. If you are a nature-admirer, then you can choose locations that will make you fall for nature over and over again.
No stress 
When you move to a new place with the purpose of a trip, you leave all the stress, the anxiety at your own place. You try keeping up things cool and happening. Well, destination wedding helps you in the best way to keep your minds free from all kinds of additional issues. Your focus instantly shifts to your wedding and the place, putting all sorts of problems aside.
Cutting the lengthy rituals short
If you aren't interested in the extended family rituals, you can cut them short as per your choice. No person is there to shout on you or force you to do things according to them. A destination wedding involves only a limited person; if you feel any person unpleasant towards you, you can easily put them out of the invitation list.
A middle solution 
If the two of you are from different places, a destination wedding is surely a solution to your problem. Many times it does happen that the two families live on the opposite sides and the couple lives in a different place for job and studies so what should be done in this case? Go through the map; point out a middle destination which will be at an equal distance for all of you. No one will get exhausted because of the long traveling. And this new place will surely help you to give your guests a different feel. 
Now that you know the facts about why a destination wedding may prove to be the best-ever experience for you. You can explore further to know more about the same.