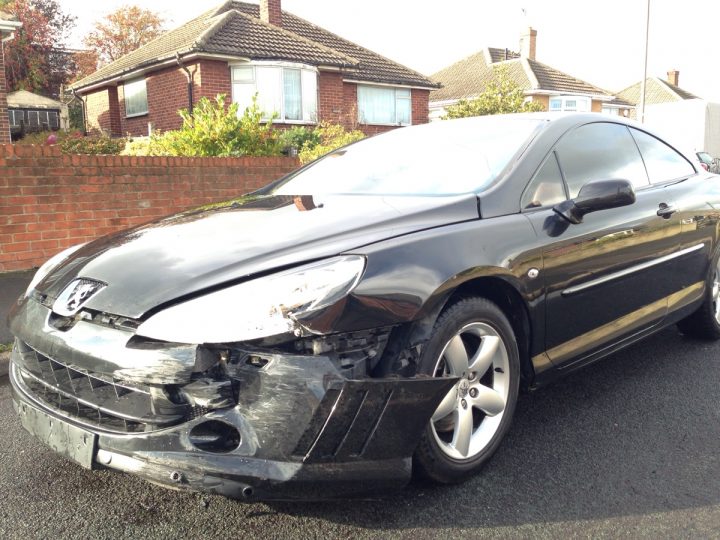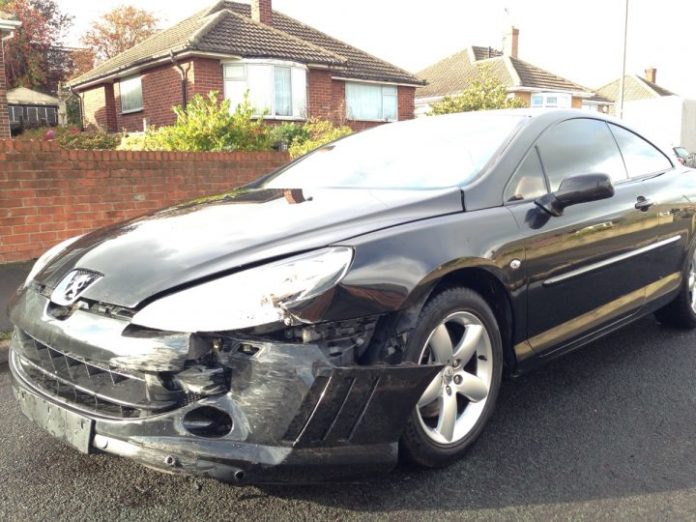 A bumper can get damaged or dented in a number of ways. The bumpers of your cars take a lot of abuse, from varied hazards like minor fender benders, or flying chunks of road debris. Most of the drivers tend to ignore the damage to the bumper of their vehicles in order to save money and time required to repair. However, it is not a smart move, as it might hamper your safety in the long run. 
The bumper is an essential protective element of the car. You should keep your bumper in good condition not only because cracked bumper does not look good, but is also essential for the safety of your car. It also helps in managing a good resale value of the car. 
When Should a Bumper Be Replaced Instead Of Repaired?
In some cases, a dent can be removed by repairing it. However, in other cases, the bumper should be replaced. So how to know whether the bumper needs replacement instead of repair. Here is an article with a few signs that will help you know that the bumper needs to be replaced.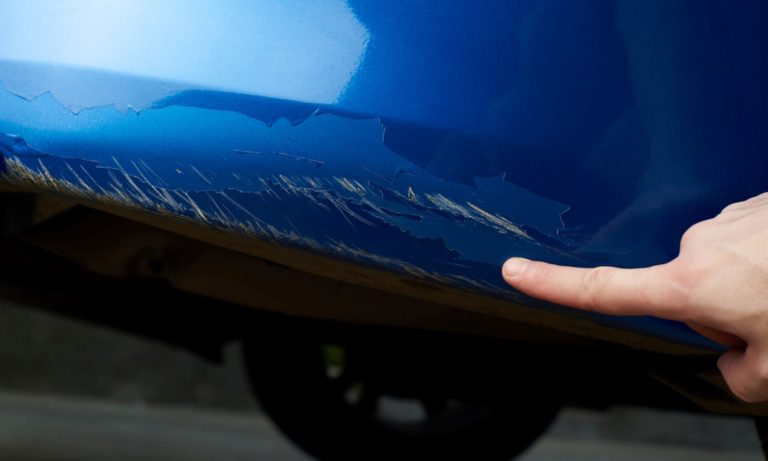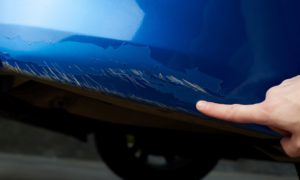 Damaged or Broken Hooks on the Bumper
If the hooks of your bumper are damaged or broken, then it definitely needs replacement and not repairing. Hooks of the bumper help them stick to the valence panel, splash guard, and grill. The bumper may fall down if the hooks are broken. Unfortunately, there are no options to replace or repair the hooks, so in order to assure that the bumper stays in its place, it is essential to replace the bumper. 
Crack in the Bumper
In case the bumper of your car is cracked, it definitely needs replacement and not repairing. There are certain exceptions like you can use a fiberglass or epoxy repair kit to repair the bumper. However, in most cases, it is better to replace the bumper.
Bumper loses its structural integrity when it is damaged, which in turn decreases the protection provided by the car in case of a crash. It is better to replace the bumper when it is cracked unless you own a classic car having a bumper that is difficult to replace. 
Major Paint Damage
If the bumper of your car has a wide range of scratches and chipped paint, then it is always better to replace oy rather than repairing. Scrapes and scratches on the bumper can make it look bad. In case of deep scratches that are needed to be filled with a compound to make the bumper look even, and it requires a lot of work. 
Depending upon depth and number of scratches, it is better to replace the old bumper rather than wasting efforts on painting and resurfacing the old bumper. 
How to Repair a Cracked Bumper?
The bumper is an essential part of the car, and it plays an essential role in providing safety to your car. So, in case of damage, it is crucial to repair the cracked bumper. Now the next question is how to repair the cracked bumper.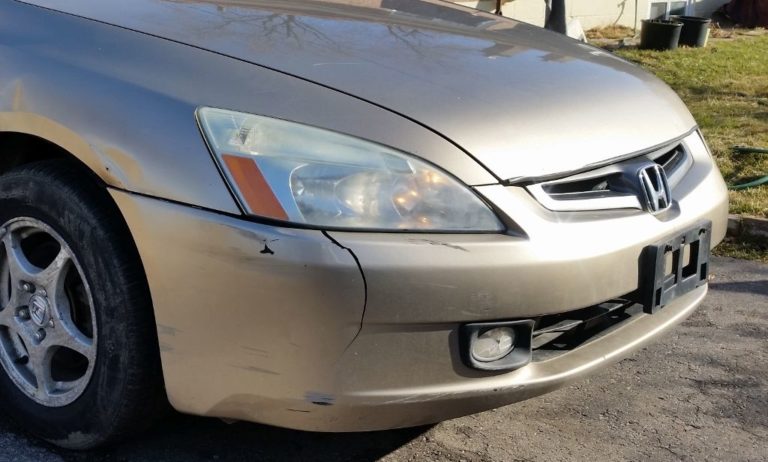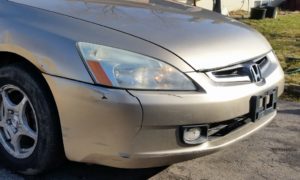 When the bumper gets damaged, it is essential to fix it as soon as possible. Below mentioned are some of the tips to keep in mind when getting the cracked bumper fixed.
If the bumper is made of steel, it can not be repaired, so it is better to replace it

In case the bumper is made of plastic, you can fix it using materials like jack stands, crowbar, safety gloves, etc., but it is always better to leave the plastic bumper repair to the professionals to avoid further damage

In case of smaller damages or cracks, you can contact mobile bumper repair mechanic to fix the bumper

Different type of bumper damages, like cracks, paint damage, etc. can get easily repaired at the auto repair shop

In case of minor damage, you can get them repainted to make the bumper look good
In case of any damage to the bumper, most people surf the internet for 'bumper repair shops near me' as no one likes to go to a shop located at a farther distance. Finding an expert bumper repair nearby helps in saving the traveling time. 
You can also ask for referrals from your family and friends who have had the experience. Also ask them about approximate bumper repair cost, if you have never had any experience regarding repair or replacement of the bumper. It will help you in finding the best bumper repair shops and services.