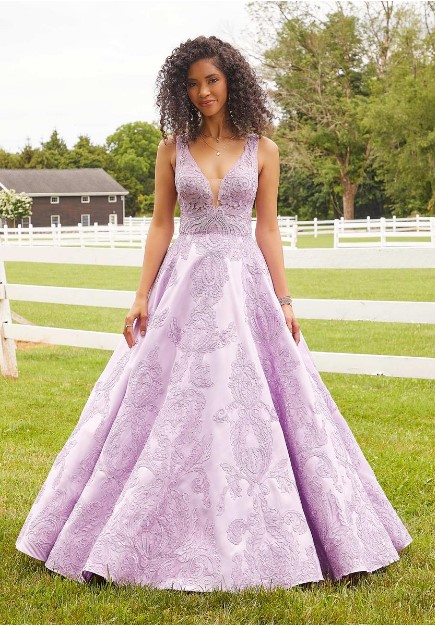 Prom is considered one of the most important events in any school year. Traditionally it is known as the formal. But, as an increasing number of American traditions creep into the event, it is becoming more commonly recognized as prom.
But, regardless of what you call it, prom is a big occasion in any school year and you should have plenty of warning. That means you have time to shop for the perfect prom dress and find all the right accessories.
Of course, there are several reasons why you may need a last-minute prom dress and your only option is to go DIY:
You weren't planning on going to the prom
Your prom dress has been accidentally ruined
You've just found out someone else has the same dress
The good news is you don't need to panic, here are some great easy DIY last-minute prom dress ideas.
Accessorize An Existing Dress
Take a look in your wardrobe at what dresses you have, especially those that you don't wear anymore. Pull them all out and have a look at them while trying them on. You need to make sure they are a good fit.
You can then remove any part of the dress you don't like, such as some of the length or any lace and frills that don't appeal.
Once you've removed them you'll be ready to accessorize the dress.?
The simplest way is to add some beads for sparkle. You can simply stick these to the fabric. It's also possible to add material to the dress, such as an additional fabric layer around the skirt or some lace/netting in certain areas.
Make sure you position pieces and look at the dress before you attach them permanently.
It's also possible to add a train behind the dress made of lace or net.
Make Your Own Wrap Dress
Take one of your maxi skirts and a little extra fabric and create a wrap dress. The simplest option is to wrap some of the fabric around your waist and the other piece over one shoulder Join them together. It's possible to do this with a bow but, considering it's prom night, you'll find it better to do it with a few stitches.
You will look stunning. It's a great way to show off your neck and you can add your favourite pieces of jewellery to complete the look.
Use Some Dye
If you have a dress you like but it feels a little plain then it's time to get out the dye. The best way to do this is to avoid dying the entire dress. Instead, make your desired dye mix and hang the dress on a hanger. Then, lower it into the dye and allow the dye to soak into the dress.
It will result in a dark hue at the bottom which pales as it rises through the dress.
Don't forget, the dress is only part of your outfit, make sure the jewellery, bag, and shoes compliment the dress and your skin tone.