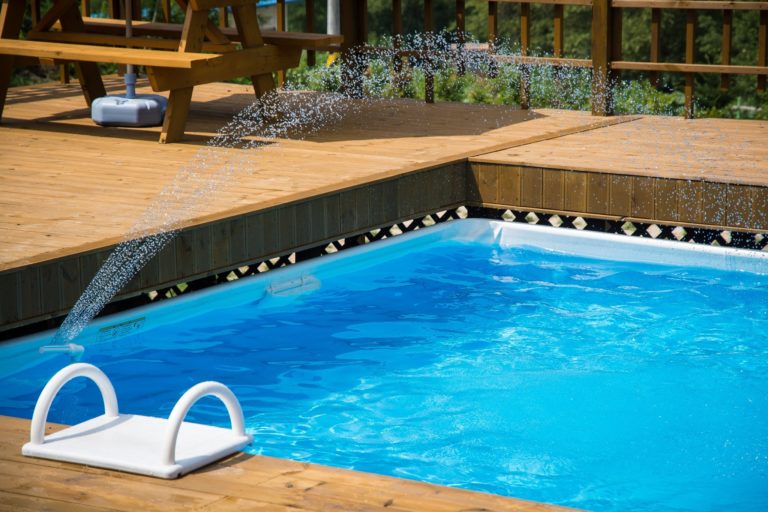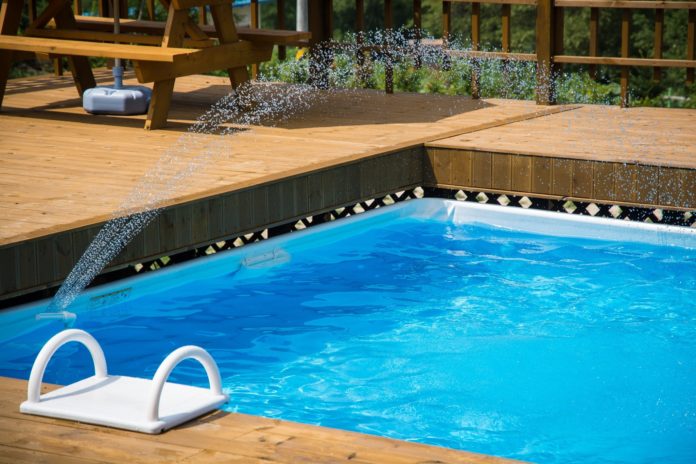 Pools are one of the best options to enjoy the hot months of summer as there are varied joys of pools like swimming, keeping cool, and entertainment. Nevertheless, cleaning the pool is really frustrating if you don't have the right pool cleaner. There are different types of pool cleaners which are perfect solutions to the question of how to vacuum a pool. 
If you don't want to hire a pool cleaning service, then you require a pool, swimming pool vacuum cleaner. It helps you in keeping away the green swamp and a breeding ground of insects and mosquitoes. 
So purchasing a pool cleaner is a major step towards managing a clean pool. But the next question is, which is the best type of pool cleaner or which pool cleaner is suitable for your specific hot tub or pool? Don't worry; we are here with the solutions. Here is an article with a list of different types of pool cleaners.
Types of Pool Cleaners
There are four categories for different types of pool cleaners: pressure, suction, manual, and robotic. Each type of pool cleaner is unique and has a set of pros and cons; nevertheless, they all are effective in cleaning the pool appropriately.
Robotic Pool Cleaners
One of the famous types of pool cleaners is robotic pool cleaners. They are the most recommended types of pool cleaners for people who prefer low-maintenance pool cleaning. They are the most energy-efficient cleaners. They are made up of self-contained units with inbuilt motor and filter, which make them best for grabbing the smallest particles present on different types of pool surfaces. 
Some of the models of robotic cleaners contain features such as remote controls for cleaning the spots properly, and dives containing four wheels. 
The motors and pumps present in these cleaners make them self driven and self-contained. These types of pool cleaners are suitable for an above-ground pool that does not contain a skimmer basket. 
Advantages
Works without the supervision of any person, so no efforts are required to operate it

Cleans the corners effectively

Circulates the water properly to manage the proper flow of oxygen

Easy to assemble and use

Cuts the amount of chemicals needed to clean the pool

Filters the water of the pool to remove bacteria, germs, and debris
Disadvantages
The filter and pump of these cleaners need cleaning

It is expensive as compared to other pool cleaners

Its range is limited due to the electric chord
Suction Cleaners
These are the more economical pool vacuums as compared to others. Most of the models of suction cleaners can be used to clean the in-ground pools and the above-ground pools. Like the robotic cleaners, the suction cleaners scoots around the surfaces of the pool while cleaning and scrubbing. 
Advantages
Less expensive as compared to robotic cleaners

No parts like motor so no need to repair or replace the parts

Easy use and maintenance

It uses the suction of power of the pool; hence help in saving electric bills
Disadvantages
This type of cleaner has to be set up and removed whenever it is needed to be used

It diminishes the skimming action if there is only one skimmer in the pool

It increases the need to clean the pump basket of the pool as it gets filled quickly
Pressure Side Cleaners
These are also known as pressure pool cleaners. These types of pool cleaners use the power of the pump to speed up their movement along the pool's surface. They are independent of the circulation system of the swimming pool and work on their own power. 
These models are more automatic, and they contain their own bags in order to gather the debris. They do not use the vibration system of the pool. 
Advantages
These type of pool cleaners cleans the surface of the pool very well

They get clogged rarely

These pools have their own filter bags

These pool cleaners last for a longer time
Disadvantages
Expensive as compared to the suction side cleaners

Some of the pressure side cleaners need their own plumbing

Difficult to set up and maintain
Handheld Pool Vacuums
These manual pool vacuums are quite difficult to use. In this, the users have to maneuver across the surface of the pool. It is like vacuuming the house's floor. It does not contain any mechanical parts.
Using a manual pool vacuum is an inexpensive way to enhance the filtration system of the pool. It has no mechanical parts which not helping helps in saving electricity but also helps in saving money.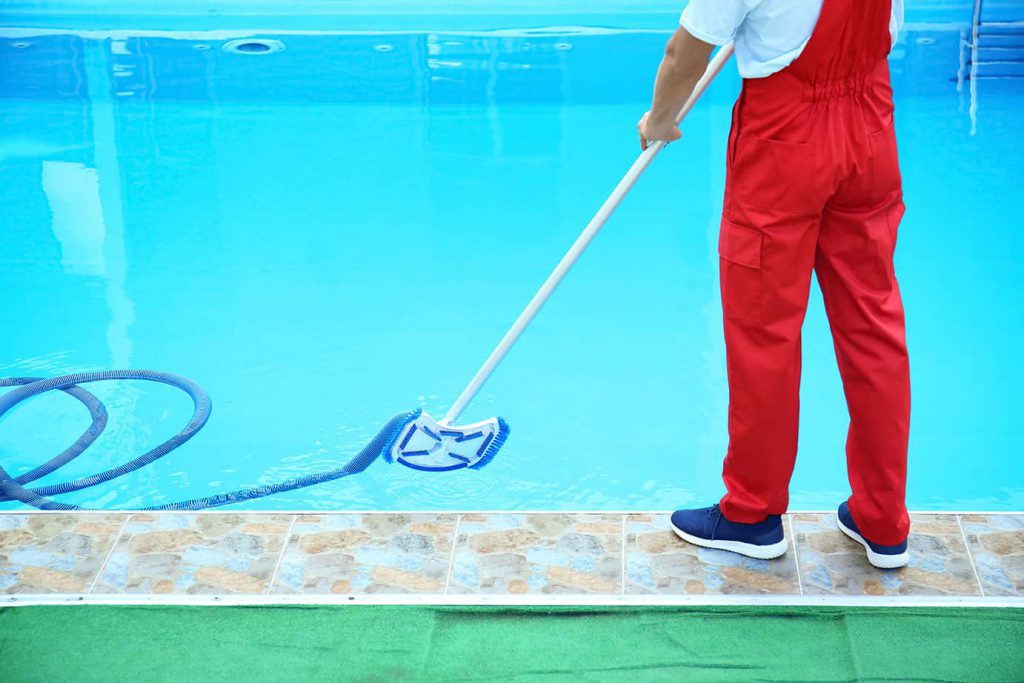 Advantages
An inexpensive way to clean the pool

No mechanical parts so no expense of repairing or replacing the parts
Disadvantages
More time is required to clean bigger pools

Requires individuals to maneuver it across the pool
Benefits of Using a Pool Cleaner
As a pool owner, it becomes crucial to own a pool cleaner. Cleaning the surface of the pool can be time-consuming, exhausting, and messy.
If you owned a pool hoping that it would bring you satisfaction, relaxation, and fun, then wasting the entire weekend cleaning the pool is highly frustrating. Below mentioned are some of the benefits of owning a pool cleaner.
Saves Time and Money
There are varied reasons why a pool cleaner helps in saving money. 
First of all, you would not require to hire someone to clean your swimming pool. And cleaning the pool yourself using the appropriate type of pool of cleaner would help you in saving money.
In addition to this, when you clean the pool using a pool cleaner, it can help you in cutting down major things like bacteria and algae, which means lower cost on chemicals too.
Saves Water
Pool cleaner not only helps you in reducing the amount of chemical used but also helps you in saving gallons of water.
Algae and other debris ruin the chemistry of the pool, which leads you to add more chemicals in order to balance it, or you have to drain off the dirty water. 
Nevertheless, when you have a pool cleaner, it helps in getting rid of the algae or debris without draining the water, which in turn helps you in saving water.
Reduces the Chemical Usages
Using a pool cleaner helps you in cutting down the use of chemicals. If you use a pool cleaner, then it becomes easier to keep the chemical balanced as you don't need to add more chemicals. Using the right type of pool cleaner makes pool cleaning, easier, cheaper, and safer.