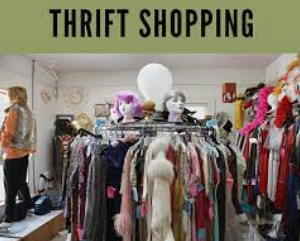 As the new season rolls over, many people are looking ahead to what the next big fashion trends will be.
We took a sneak peek at runway shows and influencer social media profiles as to what will be popular in the coming year.
Here are some of the ones that caught our eye.
Folk Lace
2022 is the year of folk lace—a trend that celebrates femininity, elegance, and modesty. This look is all about intricate details and higher hemlines, with a focus on looking delicate while maintaining an aura of mystery.
Tops, skirts, and dresses in folk lace are perfect for women who want to look good without going over the top.
Denim
It's no secret that denim will never go out of style. But you won't see it only on pants and shorts this season.
Jackets, shoes, and skirts in pure denim are starting to gain popularity, and with good reason— they're comfortable, versatile, and stylish.
Look for denim in light washes and relaxed fits, with interesting details like patches and embroidery. This is the perfect style for days when you want to look put together without seeming too relaxed.
If you go down this route, think loose-fitting shapes, light washes, and simple details like patches and stitching. If you're looking for something that has its uses this autumn season, denim from premium clothing providers like Maplestore is the way to go.
Boho Glam
Glamorous Bohemian style is still going strong in 2022. This look mixes high-end luxury with free-spirited ease, resulting in a relaxed and feminine aesthetic. Think flowy maxi skirts, intricately beaded tops, and lots of earthy tones. This style is perfect for women who want to feel both stylish and comfortable.
Romantic Florals
Flowers are always in style, and this year is no different. Look for blooms in soft shades of pink, peach, and lavender, often used as accents to give outfits a whimsical feel. These can be worn in dresses, skirts, blouses, and—in pure tropical fashion—as hair touch-ups.
Trailing Trains
If turning heads is your goal, look no further than trailing trains. This dramatic style is making a big comeback in 2022, with simple and extravagant gowns sporting long, flowing tails.
This apparel is perfect for formal events and cocktail parties. Just be sure you don't unintentionally steal the spotlight on birthday occasions or wedding parties!
Luxe Beachwear
Beachwear designers and fashionistas have long been embracing the concept of luxury swimwear. 2022 sees this trend continuing, with high-end brands releasing even more expensive and exclusive swimwear lines.
This year, expect to see lots of jewel tones, intricate details, and plenty of bold cover-ups on swimwear. With more people wanting to travel to sunny destinations as the cooler weather approaches, there's no reason not to dress in style with some of the best beachwear on the market.
Jumpsuits
With warmer weather on the horizon, it's time to start thinking about what you'll be wearing when the temperature starts to rise. Jumpsuits are a perfect option for spring and summer—they're comfortable, stylish, and easy to wear.
Look for jumpsuits in fun prints and colors, with details like ruffles and bows. These stylish clothing items are perfect for any occasion, whether you're out for a day of shopping or spending a night in town.
Micro Skirts
Skirts are always popular in the warmer seasons. These skirts are typically made from light materials like cotton or linen and feature a very short hemline.
If you're looking to try out this trend, make sure to choose a skirt that fits well and shows off your curves. You'll also want to avoid wearing anything too busy or distracting with a micro skirt.
Oversized Bold Shirts
In stark contrast to the micro skirts, oversized bold shirts are perfect for women who want to make a statement. These shirts are typically quite large and are built to make an impression. You wouldn't want to wear one to a formal event, but they're perfect for everyday wear or casual gatherings.
Look for bold prints, bright colors, and interesting designs when selecting your shirt. Oversized shirts are perfect for showing off your personality, so be sure to choose something that speaks to you. Some of the best colors that are predicted to be huge in 2022 are dusty pinks, mint greens, and light purples.
Cut-Out Dresses
Cut-out dresses are perfect for women who don't mind revealing a little bit of skin. These daring dresses feature strategic cut-outs that show off your curves, hips, and decolletage. These dresses typically have panels of fabric cut away, often exposing the shoulders, back, or sides.
This daring style is perfect for parties and other special occasions. Perfect in monochromatic shades or bold primary colors, cut-out dresses are sure to turn heads. Be prepared to show a little bit of skin when wearing this style!