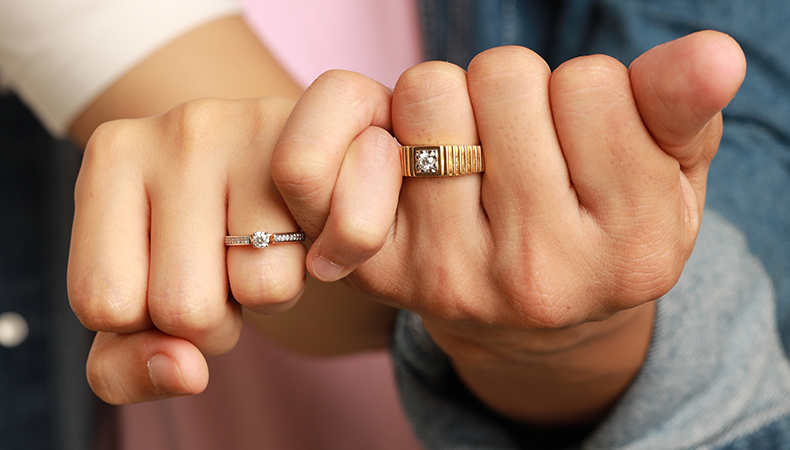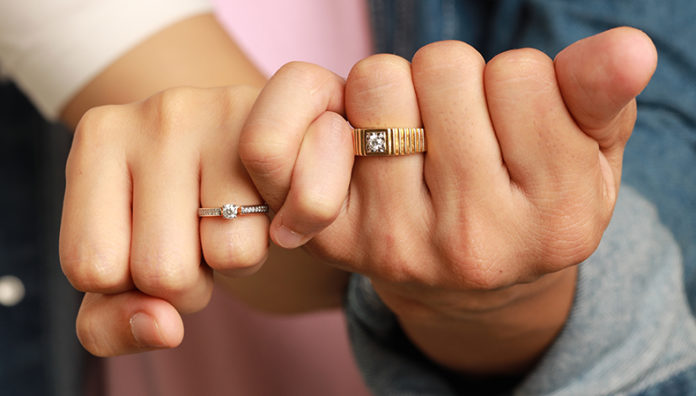 Congratulations! It's your time to start shopping for engagement rings. Gearing up for a proposal and looking for the perfect engagement ring is crazy exciting. During these times getting caught up in romance is quite easy. Therefore it is essential to remember buying an engagement ring is a considerable expense, and you need to make sure to do it right.
Whether you are planning to go shopping solo or with your buddies, this extensive guide on shopping for the perfect engagement ring will be a big help.
Tips To Buy Right Engagement Ring
This list will help you choose the right engagement ring making sure that your special moment gets even sweeter.
Narrow Down What Shape You Want
If you know about your partner's preference in terms of diamond shape, this will be an immense help during the ring hunt.
Each diamond shape or cut is priced differently based on per carat charges. Round cuts are the most expensive, while marquise or pear is the least.
If size matters, you can get your hands on a bigger carat at a better price when choosing an alternative shape to a round cut.
Different research cuts before you head to the store to buy a ring.
Choose a Metal for the Band
Engagement rings are traditionally made with white, yellow gold, or silver and platinum. However, in recent times, rose gold is the new emerging trend.
Platinum may look similar to silver, but it is more expensive and has a greater density.
Some metals get easily scratched compared to others, so consider the lifestyle before deciding about a metal. You will also have to think if you need a plain band or something with the stone set.
Have a Carat Size in Mind
Quality over quantity is applicable to engagement rings as well. Some people like to have a bigger stone compared to a clearer one, while others prefer a superior quality diamond over a carat size.
Size is a big consideration as the color and clarity can always be tweaked. You need to keep in mind the consideration of your partner.
Diamond prices increase with the increase in weight. You can check out Gabriel & Co for good quality and well-priced engagement rings that are sure to woo the heart of your fiancee. 
Get Measured Correctly
This may seem like an obvious tip, but it is often neglected. Make sure to get the finger measured correctly. You would want your ring to be too tight or too loose to be falling off. The ring should be as snug as possible.
Consider How Your Engagement Ring Will Look with Your Wedding Band
It is easy to get lost in the process of choosing a perfect diamond, but engagement rings are only one part of the quotation. Your wedding band is the real symbol of marriage which is often overlooked.
You should always consider what kind of wedding band you will buy and how it will look with an engagement ring. Some engagement rings do not allow the wedding band to sit aptly. It is important to consider all the factors before you buy the engagement ring.
Always Buy Certified
Purchasing an engagement ring is an investment that needs to be done smartly. When you find that perfect ring makes sure that it is a certified stone from an accredited laboratory like the American Gem Society. Diamonds that are certified by other labs may have inflated grades which gives an illusion of good quality.
Make Sure the Certificate Matches the Diamond
Most diamonds in the ring are laser inscribed on girdles which can be checked with a jeweler's loupe. Many diamonds also have inclusions, so make sure to match the imperfection on the diamond with the listings on certificates.
Be Smart About the Quality of the Cut and Clarity
You can save a big amount by purchasing a low-color diamond that looks colorless. If you get a round cut diamond in white gold, it is I or J. With yellow gold; the color can go down to K. The difference between J color and D color is huge.
Even if you go for a low clarity diamond, make sure it looks clean to naked eyes.
Negotiate Like a Boss
Engagement rings are priced way beyond the margins. Some rings are even marked at a 500% margin. A good jeweler will always be willing to work within your budget and offer the best quality and design.
Head to the Wholesale District
Another great tip to save some extra bucks is visiting a non-traditional diamond retailer or the wholesaler. They work with customers on a one-to-one basis every day and create a customized rings. Because they do not keep their margins way beyond the original cost, you save more than 30 percent and get a great ring.
Conclusion
Buying an engagement ring should be a romantic process and not stressful. By following the tips mentioned above, you can shop for the engagement ring you want and fall for pitfalls and traps.