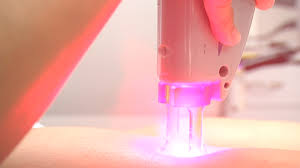 Laser hair removal also knows as a permanent hair removal method is a procedure (non-surgical) in which body hair growth is reduced using laser light. This becomes one of the most popular methods or cosmetic procedures among the people to get rid of extra and unwanted hair on different body parts.
Concentrated beam light is used to target the melanin in the hair follicles. This beam of light then converts into heat and is able to damage the sacks present in the hair follicle, responsible for producing hair, thus delays or destroys the hair growth.
Laser hair removal works equally to get rid of body hair on any part of the body. Some common body parts for hair removal are:
Shoulders

Image Source

Chin
Neck
Chest
Back
Legs
Upper lip
Arms
Armpits
Bikini line
You should always go to a trained expert or a dermatologist for safe and effective laser hair removal treatments. This procedure is safe when done under the supervision of a professional, for most people. One of the main advantages of the laser hair removal method is that it removes hair from different body parts without causing any damage to the skin.  The process is usually fast and requires a certain number of sittings. However there are very few cases when people have experienced some side effects, it usually depends on skin type and hair type.
Types of Laser Hair Removal:-
There are many different options available out there when it comes to laser hair removal. The most common types of methods are Alexandrite, Ruby, Diode, IPL, and Nd: YAG. Every laser system is different from the other. Let's learn in detail about the different laser hair treatments.
IPL- IPL is not technically a laser; it stands for intense pulsed light therapy. This method is best for pale skin girls with fine hair texture. The laser sends out a single beam of light but IPL sends a whole spectrum of light and is less powerful than a laser, therefore it can be less effective too. This will be a budget way of getting rid of fine unwanted hair.
Alexandrite- This method is best suited for olive skin girls. This laser method has a short wavelength than Nd: YAG. It covers a bigger spot area and has a fast repetition rate. It works great for targeting large patches of unwanted hair, like on back and legs.
Diode- this laser hair removal method works on almost every skin tone. It works on different wavelengths. The technician can set the perfect wavelength to match your skin and hair texture.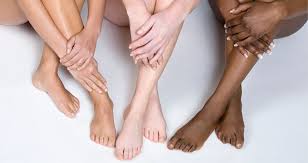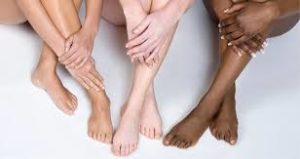 Nd: YAG– this laser hair removal method suits dark skin beauties the best. This laser technique uses long infrared wavelengths and ignore the melanin present in the skin and directly hits the hair follicles.
Ruby- ruby laser hair treatment is best for fair skin. Ruby was the first laser hair removal method ever designed. It absorbs melanin at a high rate and therefore it works on thin and fair hair too. It can cause discoloration on the skin and this why if you have fair skin it will work better. A patch test is done 24 hours before the appointment.
Pros and Cons of Laser Hair Removal
Pros of Laser Hair Removal
Laser treatment is the best way of reducing hair growth from the face, chin, leg, back, underarm, arms, bikini line, upper lip and other parts of the body.
Benefits:-
Precision- Lasers can target the dark hair and coarse hair selectively without damaging the surrounding skin.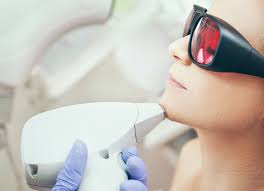 Speed- laser hair removal works really fast in removing hair. It takes only a fraction of seconds to treat a quarter size hair areas. Small body parts like the upper lip can be treated in only a minute.
Predictability- Mostly patients have seen permanent stopped hair growth after three to seven sitting on average.
Less pain full- Laser hair removal is not a pain full procedure and not completely painless either. Clearly, the pain is very less compared to getting waxed. The pain somewhat feels like needle pinching. The pain will become less after every session as the hair starts getting thinner.
Cons of Laser Hair Removal
Skin irritation and redness- these are the most common side effects of laser hair removal. Is your skin type is sensitive you may definitely see these side effects. The irritation and redness will go away in an hour. You can apply ice packs to cool down the skin.
Long Process- this is a long process. You will need multiple sessions and sittings, ranging between 3-8, depending on the area and hair growth. There is a wait of a minimum of 6 weeks between every session.
Expensive- this is an expensive method of getting rid of body hair. Adding up all your bikini wax sessions for a lifetime is equal to one session of laser hair treatment, i.e. $200-$400. This will be a beauty investment for life.
Hair grows back- In a few cases hair re-grows. Very few people have encountered that the hair started to grow back after completing all the sessions.
Laser Hair Removal at Home
If you're sick of constantly shaving and waxing the hair to get those silky smooth skin it is time to try the at-home laser hair removal device. There are many at-home laser hair removal devices available in the market. These laser devices use pulse light to remove the hair in targeted areas.  The pulse light converts into heat and damages the hair follicle and breaks down the dark pigment. Constantly breaking the pigment will stop future hair growth.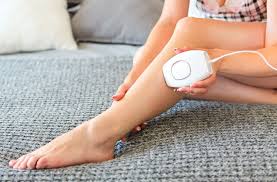 Here are a few things you should know about at-home laser hair removal methods
It's cheaper than getting laser done at a clinic- getting the laser device at home is only a single time expense. When you go to a clinic you have to take 5-6 sessions minimum to get the complete result.
Use it if you have light skin tone- these laser devices use pulse light which work only on people with light to medium skin tone and dark hair color. If you have a darker skin tone the device will not be able to get rid of hair and also if you are fair with blonde hair.
The treatment takes time- you can treat the area every two weeks, but as told earlier at least 5-8 sessions are required to get rid of the hair completely.
The pain- yes getting rid of hair comes with pain alongside. But the devices usually have settings to adjust intensity.
Avoid sensitive areas- do not use home lasers on sensitive areas like upper lips or your lady parts. The skin in these areas is extra sensitive.
Shave before using laser- To effectively remove the hair you need to have roots in the hair follicles. Shave before going in with a laser. Do not wax because of waxing pluck out the hair roots. Stop waxing at least a month prior to the laser treatment.
You may not get permanent results- after doing the laser sessions you might see a few hairs popping here and thereafter a year or so. Sometimes the hair follicles and ingrown hair do not get damaged properly or are too fine to be targeted by the lasers. You will have to keep going in with laser sometimes.
Here are the answers to the most frequently asked question by people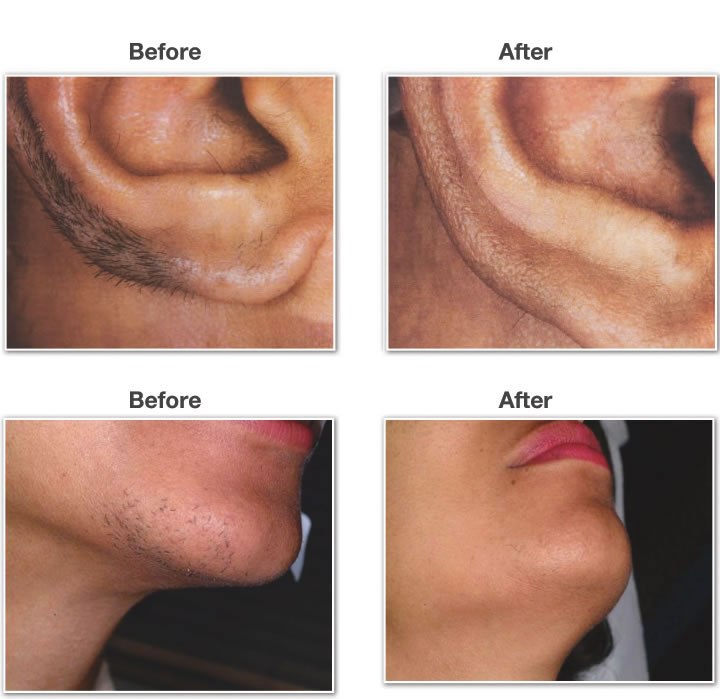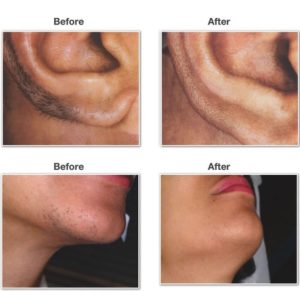 Is laser Hair Removal Permanent?
After the first hair removal session, you will see a significant hair reduction immediately. Hair growth will reoccur after 2-8 weeks depends on individual hair growth). The laser damages the hair follicles but not all respond the same way.  It requires at least 3-8 sessions to see the permanent hair loss. You might need sessions in between the year for touch-ups. A person may go years without any visible hair growth. Even if you see the hair will be a lot finer and lighter in color.
How much is Laser Hair Removal Cost?
The minimum laser hair removal cost for large body parts like legs and back is $600. The cost of getting face and neck will also cost similar amounts. Getting laser hair removal done on chest costs up to $450. Getting your underarms done is cheaper compared to other body parts and can range around $300. The average cost for getting the bikini area done is $350. Laser hair treatment expenses are not covered in medical or health insurance.
Is Laser hair removal safe?
You can consider any skin treatments experiencing a few side effects is normal. But the occurrence of these side effects is less if the treatment is performed by a trained and board-certified expert or dermatologist, who has a lot of experience in laser hair removal treatments.
Does laser hair removal hurt?
When getting the hair removal treatment done on a sensitive body part, the doctor will apply the numbing gel before going in with the laser. You might experience a mild stinging sensation like a needle pinching.