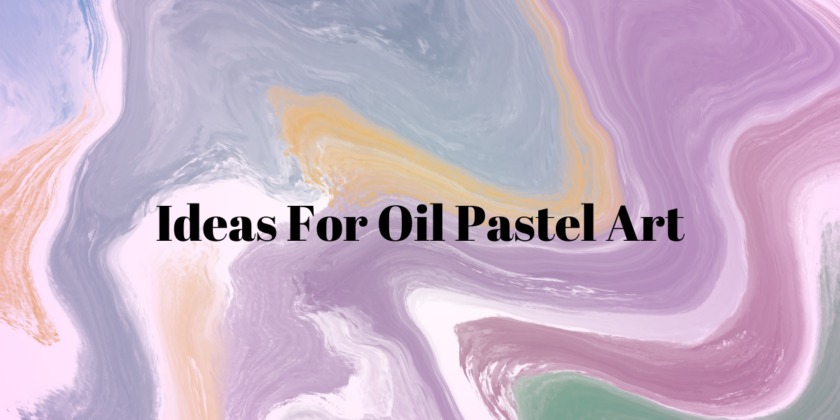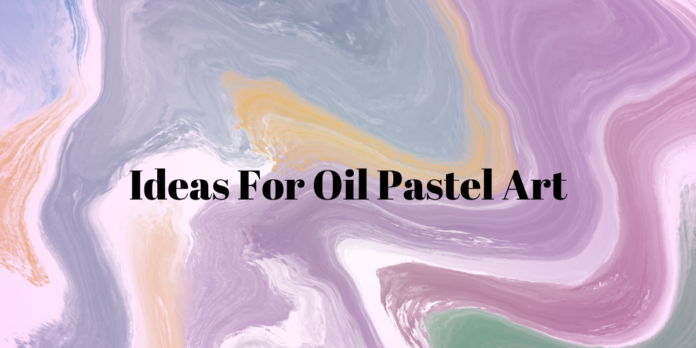 Oil pastel art – Using oil pastels likely brings back fond memories of being a kid and trying to paint. But have you explored making artworks that resemble oil paintings using oil pastels? If you've lost your enthusiasm for oil pastels, here are 22 works to rekindle your interest (spoiler: they're fantastic). Let's discuss some of the best oil pastel art.
Still life
While oil paints are known for their rich colours and thick consistency, oil pastels are far more portable and lightweight. The nicest feature is that you can simply create up shadows and highlights by going from dark to light or light to dark since they are opaque. Many people ask one question how to use oil pastel; keep reading to know more about the dynamics of oil pastels.
Animals' picnic
This notion will provide some levity to your scenery. Including animals like deer, cows, or sheep in your oil pastel art is a great way to give it more personality and depth.
Nightly Sketch
This next oil pastel art idea is for those of you who don't have a lot of downtime. Get your hands filthy by picking up a sketchbook and a set of oil pastels. We think it's great that you'll sketch every night, using your chosen hues as a base and then filling in the details later.
A dog's life
Try your hand at capturing the essence of your pet with oil pastels. After the basic shape is in place, finer, furrier features may be added by selecting a few lighter hues and doodling them in. The pet parents in your life will love receiving this oil pastel art.
The Rainforest
This oil pastel drawings was inspired by nature. Go outside and try at oil pastels to recreate this woodland picture. The next time you pull out your notebook, try using pastels to add some lush greens and softer blues to the pages.
Watermelon
Oil pastels are a modern alternative to traditional oil paints and may be used in much the same manner. Oil pastels may be thinned with turpentines to make glazes or to adjust their consistency if they are overly thick. Water may also be used with water-soluble oil pastels.
It's a lot of fun to use this watermelon as a model for an oil pastel art that seems like an oil painting but is really done in pastels.
Sunset
This oil pastel piece may easily pass for an impressionist original. Blending colours with a cotton bud stick, finger or blender may assist in producing these smooth blends and capture the brightness of a sunset like an impressionist would.
Colour Studies
The idea of utilising oil pastels to create a colour study with a restricted hue pallet is fantastic. Use a colour study to experiment with atmosphere, illumination, and form in your sketchbook. For added difficulty, choose just a few hues to work with in your oil pastels, or go for something more daring like this combination of brilliant carrot orange and dark coffee.
Flowers in a Vase
This oil pastel art bursts with vivid hues. Use the oil pastels' vibrant hues to your advantage and experiment with a subject like a bouquet of flowers. Try sketching a bouquet of flowers or, if you have a garden, the scene there. In addition, once completed, it might be a lovely piece of art for a bedroom or guest room!
Cityscape
If you're looking to add some texture and depth to your artwork, consider experimenting with various paper types with varying teeth and texture. The night sky and the reflected light in the lake are created by the teeth of the paper.
Cheeky chameleon
If you're feeling confident with oil pastels or just want to try something new, water-soluble oil pastels are a great option. Water-soluble properties make them akin to oil pastels, allowing for a watercolour look, dilution with turpentine to create glazes, and the construction of this cheeky chameleon. Check out our lesson here if you want to participate in this project with us.
Mixed media approach
Oil pastels are fantastic because you can use them like crayons to add effects and refine details. Use them on top of your acrylic works to add a splash of colour or texture, and watch how the glossy sheen of the pastel complements the smoothness of the acrylic.
Old Doo
We love this concept of drawing an old door with oil pastels, which proves that creativity may strike anywhere. When you're at a loss for what to do next, try your hand at constructing unique textures, such as broken brick, cobblestone, and weathered wood.
Try black paper
Use dark paper if your scene has a lot of light and colour, like this natural environment. In addition to making colours sparkle, black paper will also emphasise any particularly clean details. White highlights, like this clever concept, may be added to oil pastel art by dotting tiny specks of white pastel on top.
Two wolves howling at the moon
You should try your hand at oil pastels with these two wolves, and the size and scope of your finished painting are up to you. Check out our project if you want to make your own version of this oil pastel art.
Lighthouse
Oil pastels are equal to the challenge of depicting lighthouses, which may serve as a source of inspiration. When working with oil pastels on a project like this one, consider glazing to get smooth transitions between colours. Glaze pastels using turpentine and a taklon brush for smoother transitions, or try glazing with water-soluble oil pastels.
Water-soluble oil pastels were used to make these adorable robins. Try your hand at these painting effects while floating above the earth. Create your designs on dried pastel and paper by applying a wet wash with a taklon brush dipped in water. This will provide a watercolour impression while preserving the vivid hues of the underlying pastels.
Hot coffee
This is the perfect time to visit your favourite café and unleash your imagination. Draw a cup of hot coffee and something sweet to stimulate your imagination, whether it's a thumbnail in your sketchbook or a full-size picture on pastel paper.
Colourful Field
This oil pastel art is very happy and upbeat. You may use this concept as inspiration to make a field of colourful flowers using whatever palette you wish. Enjoy yourself while painting these spring blooms with light, feathery strokes.
Seagulls at the beach
These two seagulls will capture your attention if the sky hasn't already. There's so much detail in this oil pastel seascape, illustrating just how adaptable the medium can be.
Lemons
Turn adversity into an oil pastel art. Once completed, these lemons may liven up a sketchbook or as a decorative accent around the house. The best part is that you don't even need a tonne of colours to get started; a few yellows and a few green tones will do the trick.
An ode to the coast
Create a piece of art in oil pastels that depicts the stunning scenery along the shore the next time you're in need of some motivation. To create a sunset that seems to hover above the water, mix soft purples and yellows.
Conclusion!
We hope you find some creative inspiration in these oil pastel examples. The above listed portion has listed some of the best oil pastel art and hopefully you have liked all of them.
FAQs
What is the function of oil pastels?
Today's painters like oil pastels for their boldness and the instant gratification they provide. Beautiful sketches may be made with them, and some artists utilise them as the basis for their oil paintings. Because of how small and lightweight they are, they are perfect for taking on trips where you want to do some drawing.
Can you use oil pastels like crayons?
If you're looking for an upgrade from crayons, oil pastels are it. Two key features distinguish oil pastels from crayons. Oil pastels are more vibrant and may be blended to create new shades. Oil pastels are formed from a pigment blended with a non-drying oil and wax binder.
Can oil pastels be used on bare skin?
While inexpensive oil pastels pose no danger, the artist-grade versions are packed with bright and deadly colours and will adhere to your skin like lipstick if you don't take precautions.