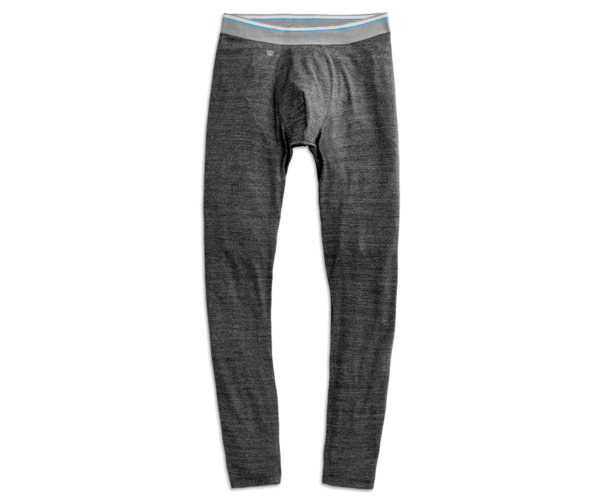 Cold-Weather Wardrobe Essentials for Every Man
With cool weather just around the corner and tropical storms on the weather map, it's time to revamp your wardrobe.
Working from home is no reason to let your wardrobe slack. Here are some classic pieces you should add to update your closet. They'll help you create warm, stylish and comfortable looks.
Great Outerwear for the Great Outdoors
When you venture outside, give yourself instant polish and style with the right jacket or coat. Add a scarf or a hat and nobody will know you've been slouching in your pajama pants all day.
Leather jacket: Whether you choose the classic moto style or a longer length, this jacket looks great with jeans, casual slacks and even dress pants. You can get the look even if you don't use animal products. High-quality pleather is a substitute that has the same sharp, sleek look. Black, cognac and brown are the classic colors, but you can choose a deep green, gray or cream to look really daring.
Trench coat: There's a reason these never go out of style. A classic, belted trench coat is the perfect outerwear for rainy days and chilly evenings. Choose one with a warm lining if the rainy season gets especially cold where you live.
Bomber jacket: This World War II staple is still a stylish fashion statement. The classic style is black leather with a fleece collar, but synthetic versions in a variety of colors are popular now. A bomber jacket looks great with jeans and other casual pants. Layer it over a tee shirt or a casual sweater.
Overcoat: If you're still wearing a pea coat or other short coat as your winter outerwear, it's time to upgrade to a full-length coat. Shorter coats are fine for casual wear, but a dressed-up occasion requires a grown-up coat. A good wool or wool-blend overcoat will last for decades with the right care.
The Right Accessories Add the Perfect Finishing Touch
Scarf: A scarf will keep your neck and chest warm while elevating any outfit. Try a smooth knit for a classic look or a nubby, chunky scarf for a touch of bohemian style.
Boots: Boots keep your feet warmer than traditional shoes do. They also allow you to wear heavier socks to keep your toes toasty. Boots range from sleek shapes you can wear with a suit to chunky rubber soles that go great with jeans.
Warm socks: Stay warm at home or outdoors with cozy socks. Merino wool is an excellent choice, but it's expensive. Acrylic and nylon are lower-priced, durable alternatives that also feel great.
Gloves: Like your socks, your gloves should be wool or a synthetic blend. Women's heated gloves are a perfect investment for winters. Don't be afraid of polyester. Synthetic fabrics like polyamide, elastane and modal are lightweight, supple and silky.
Long underwear: When it's really cold out, a set of long underwear is the best way to warm up quickly. Technologically advanced synthetic or wool-blend fabrics feel wonderful against your skin without scratching or chafing. Wear long underwear to watch an outdoor game, under your shorts to work out or just to lounge around at home.
Cold weather shouldn't put your fashion sense on ice. Stay warm and stylish no matter how ugly the weather is.