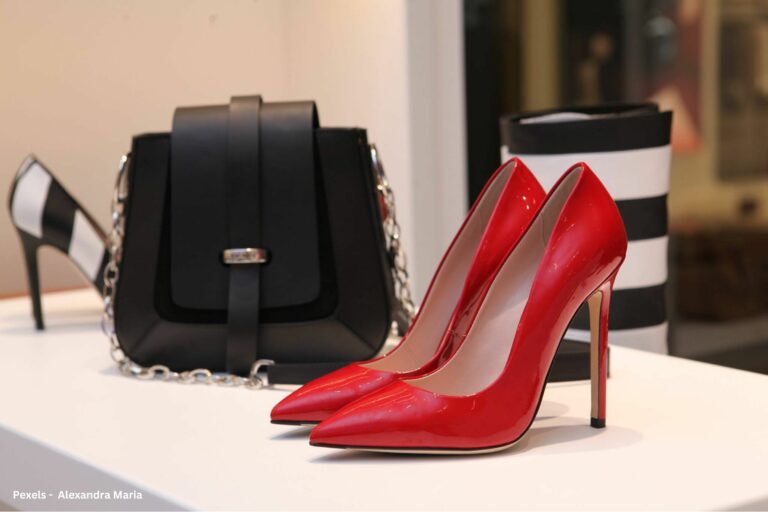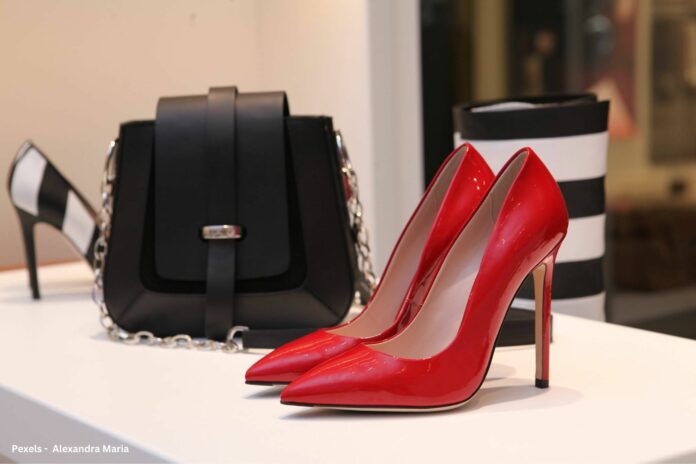 Shoes are the ultimate accessory to every outfit, they can dress up jeans and a shirt for a fancy restaurant, and they can dress down a formal midi dress for a lunch in the park. There are some styles that have remained classics for decades and are just so versatile that they've become wardrobe essentials.
1. The Classic Sandal
Perfect for a summer's day, or even a beach holiday, sandals like Birkenstocks are a solidified staple for any complete wardrobe for the foreseeable future. Quick to slip on, comfy and breezy, sandals look great paired with a casual shorts and t-shirt, or even a fancier summer dress.
2. Combat Boots
A tale as old as time, combat boots are versatile and reliable. They look great with everyday jeans, and also are a great way to dress down more elegant or statement pieces, like a floral midi dress.
Combat boots have a rich history, originally part of a military uniform, combat boots have been the companion of many fashion movements, such as the punk rock era of the early 1980's.
3. The White Trainer
White trainers are perhaps the most famous staple in the world of fashion because of their fantastic ability to seamlessly complement a wide range of styles. They have a classic and clean look, and most importantly are a practical, comfortable wear, making them a popular choice for all occasions.
They can look great alongside almost any colour or pattern, making them incredibly easy to incorporate into any wardrobe, and arguably the most important addition to any fashion-savvy person's wardrobe.
4. Comfy Strappy Heels
As often seen on the hit TV series, 'Sex and the City', strappy heels are one of the most iconic looks of the past 80 years. The comfy part, however, is what we want to focus on.
Too long have we suffered extremely uncomfortable heels for their beauty, the great addition to our outfits that they are. But we all know what a drag it is when your night is interrupted by the constant pain in your feet – even worse if the straps are giving you blisters.
It's because of this, we recommend opting for a lower heel to not stress your foot out too much, and ensure the straps are well made for comfort, to allow you to enjoy your night as well as looking great while you do it.
5. The Flat For Fancy Times
Not every occasion calls for heels, and sometimes you want the feeling of wearing a fancy beautiful pair of heels, with the much needed comfort of a pair of flats.
Flats have so many variations, so there are a lot of types to choose from. Ballet flats are regaining popularity, while loafers have been in style for many years without signs of wavering. Personally, for the fancier occasions, we'd opt for loafers to compliment a nice outfit as a replacement for heels. They're a stylish, reliable choice for work, a bar, or even as a guest at a wedding. Make sure to have a pair on hand!
6. The Boot That's Made For Walking
Whether you enjoy a long stroll around the city, or opt for a more intensive weekend hike, shoes that are made for comfort when walking are essential for everyone.
Depending on your usual activity of choice this shoe could vary, it could be a classic walking boot, or a cool but comfortable nike trainer, but the common denominator is that without one, your wardrobe is missing an essential piece.
7. The Statement Shoe
Everybody's perfect statement shoe is different, but it's something every fashion focused person should have. Whether it's a bright red heeled boot, or a sequin loafer, we all need something to make our wardrobe come alive and give us that boost of confidence on special days.
Tip: You can shop around, but statement shoes don't have to break the budget!
8. Black Heeled Boots
Black heeled boots are an absolute must have for any fashionista's wardrobe. They're the perfect choice when you want to bring some extra sophistication and style to any outfit, providing a great base for a wide range of outfits.
Black is a timeless colour that matches almost every other colour or pattern, making it the perfect accessory colour to incorporate into any outfit. The added height of heels can help elongate your legs and improve your posture, so for a night out when you want to feel confident, they're a great option.
9. The At Home Comfort Shoe
A comfy shoe to wear at home, or slip on to run to the store can't be missed when looking at essential shoes for your wardrobe. Crocs may have been controversial for the last decade but now, due to their pure comfort and convenience they are taking the market by storm once again.
If you're more of a stay home and relax type of person, then a solid comfy pair of slippers is unmissable for your shoe collection. Whether you like to curl up with a good book, indulge in thrilling games at an online casino, or enjoy bingeing a series on Netflix, investing in slippers of good quality will make your feet happy for years to come. Comfort is important when concentrating on these activities, as they tend to immerse you completely into excitement and relaxation, so make sure to invest in a cozy pair.
10. The Knee High Boot
A personal favourite from this list, the knee high (or even above the knee) boot, gives an unmatched stylish and sophisticated element to an outfit, and can even make it fun!
You can pair with a flowy summer dress, or a more corporate looking mini skirt and oversized blazer for a chic city look that you are sure to feel confident in.