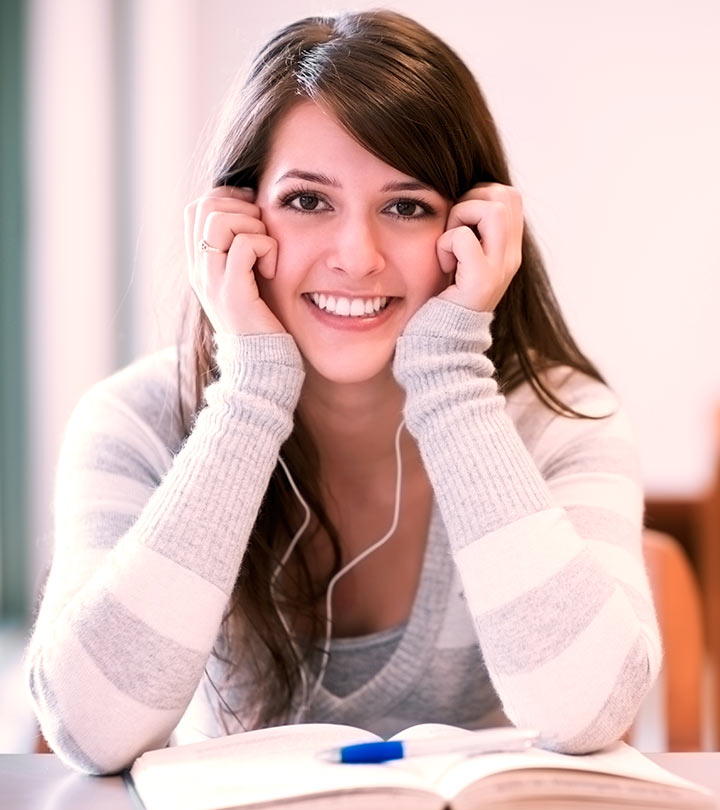 You don't have to be an experienced makeup artist to create a beautiful day-to-day image. Being engaged in a great number of things, college girls could use easy makeup secrets apart from academic writing help. Below you'll find some helpful makeup techniques to make great makeup for busy and lazy in several minutes.
A beauty blender simplifies the spreading of a face toner, creating an impeccable facial coating, and most importantly, it saves your time. In this way, you can tone your face in 2-3 minutes easily and effortlessly. You can also use a beauty blender to apply and brush highlighter or creamy blushes.
Get Your Priorities Straight
If you're short of time, focus only on one part of your face. Hesitating between drawing eye lines or putting on lipstick, always choose the second one. When your lips are wearing lipstick, it's always relevant. Besides, the right emphasis on the lips will diversify even too discreet images and will be suitable both for going out in the evening and daytime makeup.
Don't Ignore Using Brow Gel, Tints, and Cushion
All these things save you a lot of time putting on makeup. The brow gel is natural and fast. The tint is comfortable to wear and makes a bright focus on your face. The cushion is applied quickly and easily, moistens, and creates the required facial tone.
Have you ever had the situation when you could hardly ever make yourself put on makeup in the morning, but by lunchtime, you had almost nothing left on your face? You won't be able to overcome your laziness and won't wear makeup for the second time. If you don't want to find yourself in such a situation, fix your makeup with thermal water.
It's much easier to put on an incredible makeup on healthy skin. That's why you need to take it beforehand and regularly. Don't forget to make a face mask at least once a week, and leave it for several minutes while looking through scamfighter.net. If you have a chance, visit a cosmetologist twice a month.
The easier makeup is, the better. This principle is relevant today and will be popular for a long, long time. If your concealer copes with all skin shortcomings, you don't need to use face powder or color corrector.
Choose Cosmetics That Are Easily Rinsed Off
If you don't like to spend a lot of time putting on makeup, you don't like to rinse it off for a long time. Buy a mascara containing beeswax. It will be removed easily and leave no trace.
Quick Makeup for Smoky Eyes
If you are drawing eye lines and something is going wrong, you can fix the situation and get even better makeup. Brush the color with a dense little brush until the pencil is finally frozen on your skin. You'll get a slight haze along the contour of eyes that will attract attention, but won't be too flashy.
If you need volume and length for your lashes, powder your eyelashes and then cover them with mascara. You can take another remedy as a base, for instance, a lip balm. Probably, this solution is even better as the balm will provide your eyelashes with special nutrition.
Highlighter Saves the Day
If you are snowed under with college assignments that even had to ask for writing help, "Could you write my essay for me cheap?", but although, you want to look well-rested, use a highlighter giving 80% make-up success.