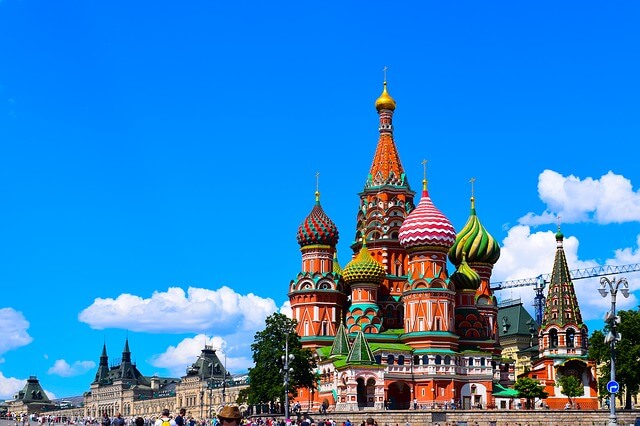 Heading out alone on an adventure is becoming increasingly popular. It makes sense, as traveling solo has a whole host of benefits. Not only can it help you better understand yourself and become more worldly and flexible, but it will also grow your confidence. Europe stands as a top choice for these brave solo explorers. Packed with history and culture, it's easy to see why.
Trying to pick just a few destinations can be hard, but we've got you covered. We'll also guide you on how to get around and the best ways to spend your time. Safety is another priority that we'll touch on. This is especially important when you're traveling alone. Let's get stuck into planning your European solo travel adventure.
Travel Planning and Logistics
The first step when considering the best places to travel alone in Europe is to ask yourself if you're looking for a popular tourist location or something a little less well-known. Places like Berlin, Budapest, and Prague are among the most popular destinations, and for good reason. But there's also value in some of the less-traveled locations, and that's what we have gone for in our list.
After you know where you want to go, you then need to think about flights. This will be one of your biggest expenses, but there are ways to lower the cost. One simple way to do this is to book your flights for a weekday. Specifically, Tuesdays and Wednesdays are often the best travel days when price is a priority.
Safety is another consideration. When you travel solo, your family will likely want to keep tabs on exactly where you are. Tracking apps can help with this. Apps like Life360 or BSafe are popular ones with lots of useful features.
Getting around in a new city can also be tricky. Luckily, there are many cool apps today that make it really simple. Apps like Google Maps and Citymapper are both top choices. They include information on public transport and everything else you need. They can also be used offline.
Destination #1: Rovinj, Croatia
Let's now get stuck into the destinations. Rovinj, Croatia is an enjoyable place to explore by yourself. One of the best parts is wandering around Old Town. It's full of cobblestone streets and old buildings. When you get hungry, sample the best Istrian cuisine on offer. If you're a seafood lover, you'll feel right at home.
The Adriatic Sea adds charm to Rovinj, too. If you're after something peaceful, you can simply lie on any of the beautiful local beaches available. There are also boat tours available if you're feeling a bit more adventurous. Either way, make sure to watch the sunset over the sea at least once. That'll be something you won't forget.
Grisia Street is a must-visit spot for art lovers and shoppers There, you'll find lots of art studios that house works from talented artists all over Europe. You'll also find chic boutiques selling unique goods — perfect gifts to take back home.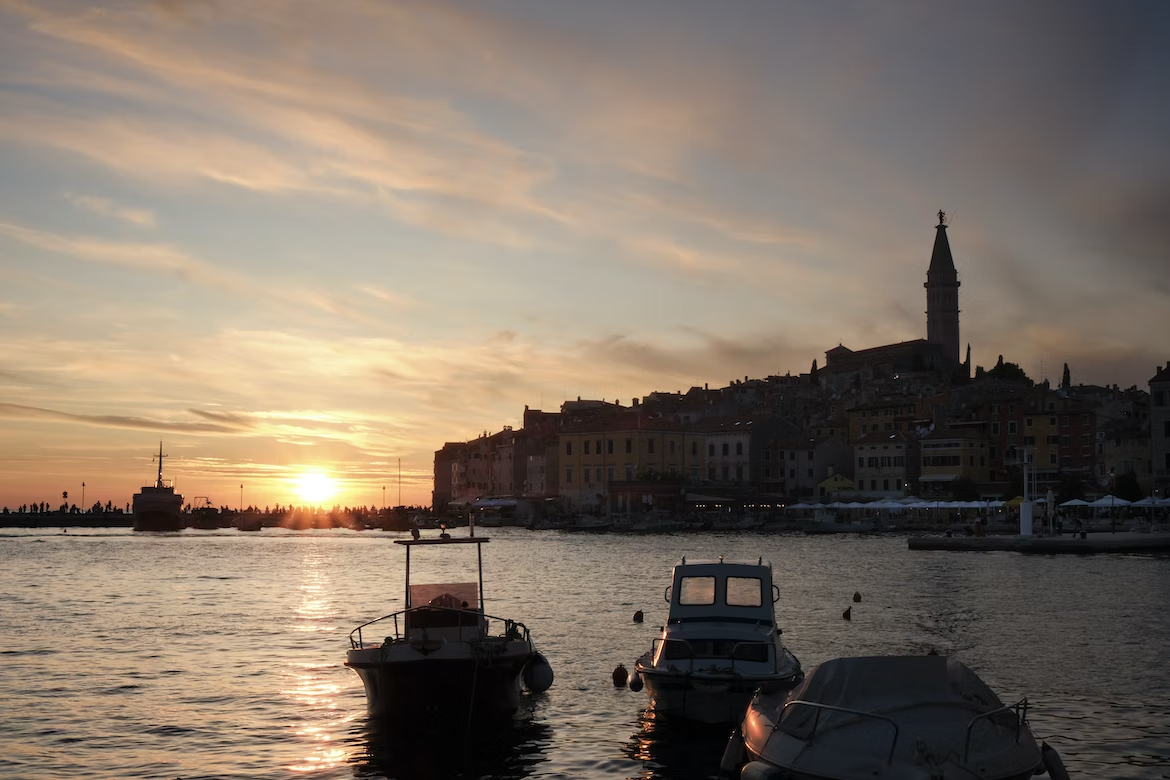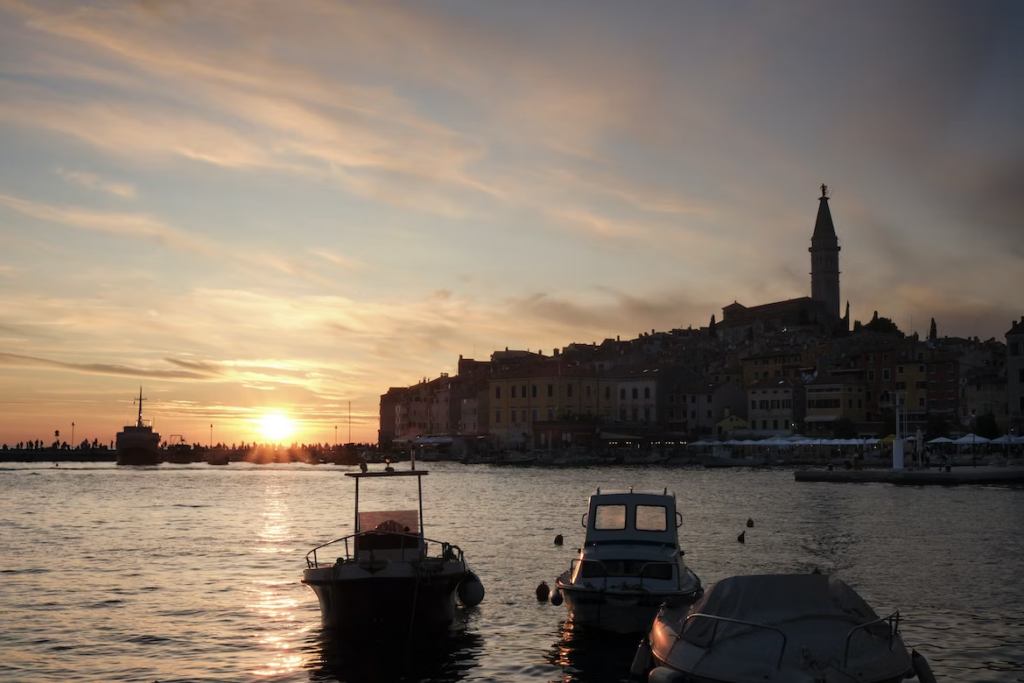 Destination #2: Ljubljana, Slovenia
Leaving Croatia, we now head to nearby Ljubljana, Slovenia. This is another perfect place to travel alone. Make sure to check out its Dragon Bridge and Ljubljana Castle. These are big symbols of the city's history. They tell stories of the past that you'll find interesting.
Tivoli Park is also fun to explore. It has lots of green spaces for relaxation. It hosts art exhibitions and festivals, too. You can spend an entire day there without getting bored. In terms of food, a place to check out is Open Kitchen (Odprta Kuhna). This weekly food market offers delicious local Slovenian dishes.
You can also rent a paddleboard and head out on the Ljubljanica River. This will give you a new way to view the city. Slovenia has become increasingly popular among travelers, too. You should have no problem connecting with other travelers to hang out with if that's your thing.
Destination #3: Porto, Portugal
Porto, Portugal is another interesting spot. It works for both seasoned and first-time solo travelers. Most travelers head to Lisbon, but Porto is well worth a visit. It's famous for its tasty port wine. Many local cellars offer tastings. You can try different flavors and learn about the Portuguese wine-making process.
After you've sampled some wine, head out for a walk by the beautiful Douro River. This will lead you to the Ribeira District — an area with unique colorful buildings. It's the perfect spot for taking pictures or just enjoying being outside. You must also make sure to climb up Clérigos Tower when you're in Porto. The climb may be tiring, but it's worth every step. You won't regret it when you see the panorama from above.
At night, experience Fado music in small taverns around town. Fado is traditional Portuguese music that tells stories about love and loss through song. Listening to this soulful music in a dimly lit bar gives you an authentic taste of Portuguese culture.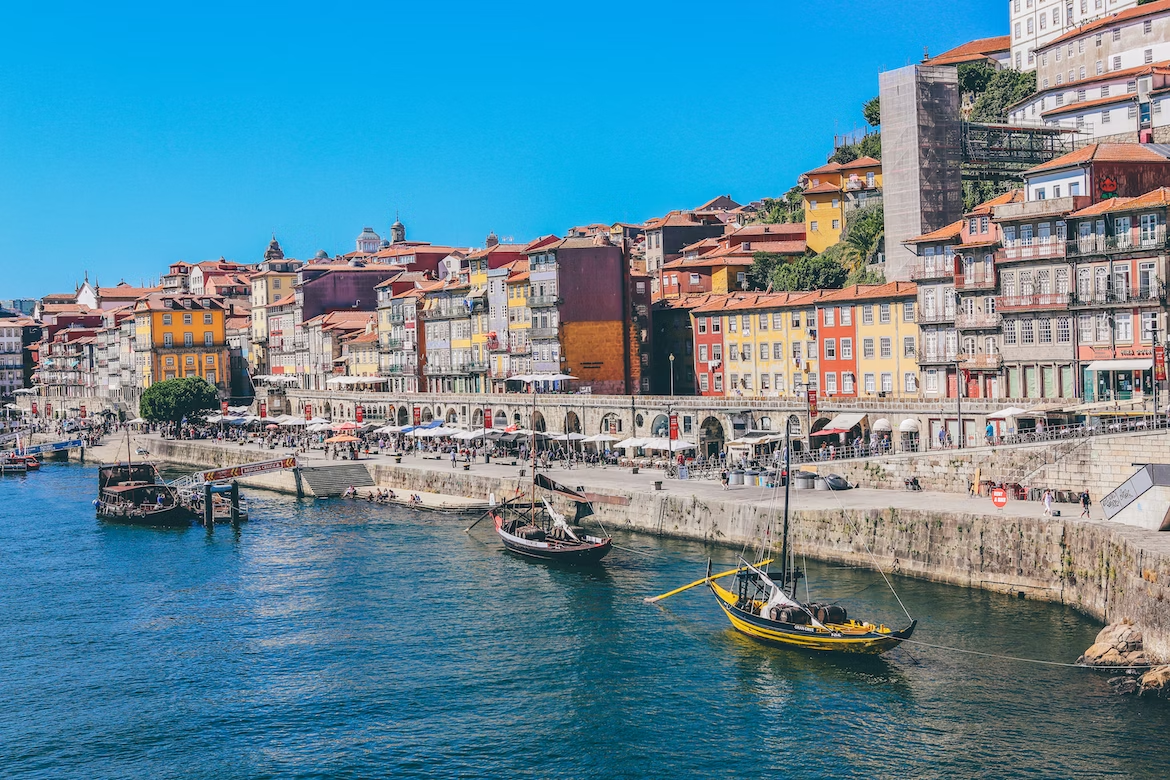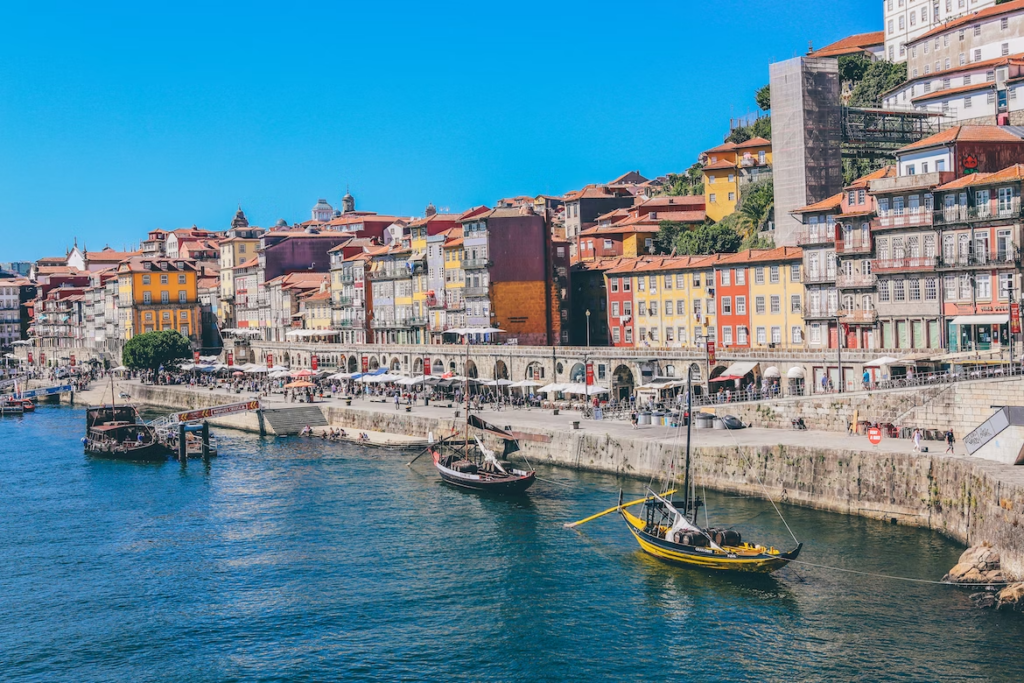 Destination #4: Tallinn, Estonia
Tallinn, Estonia is our last pick for solo travelers. The city feels like a page out of a storybook. It's famous for its Old Town. This area dates back to medieval times. You can explore the ancient walls and watchtowers and imagine what it would have been like all those years ago.
Telliskivi Creative City is another interesting location in Tallinn. This stop blends old structures with new ideas. You'll see street art next to old factory buildings turned into shops and cafes.
Just like all the other destinations, we must also mention the food. Local restaurants serve up traditional dishes that are best described as hearty and flavorful. Popular dishes to try are sült (jellied meat) and verivorst (blood sausage).
All in all, traveling alone can be a life-changing experience. It will shape your worldview in ways you never thought possible. Don't hesitate to step out of your comfort zone and travel alone. It's worth it!