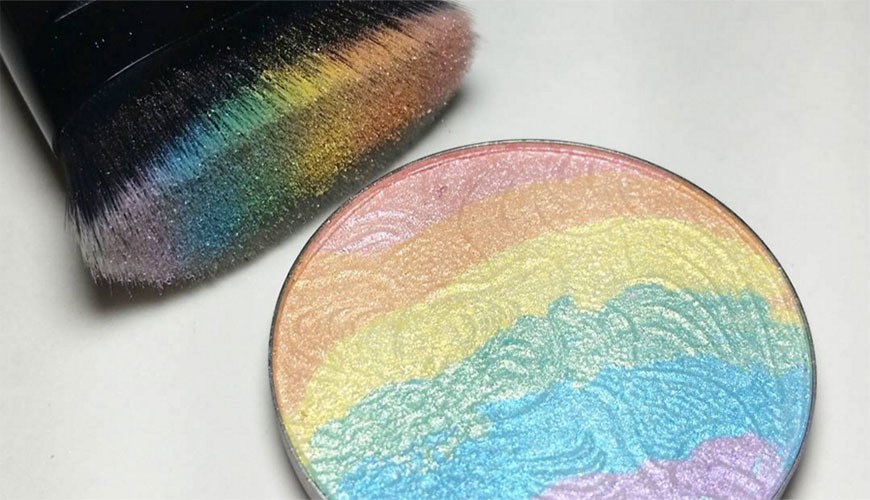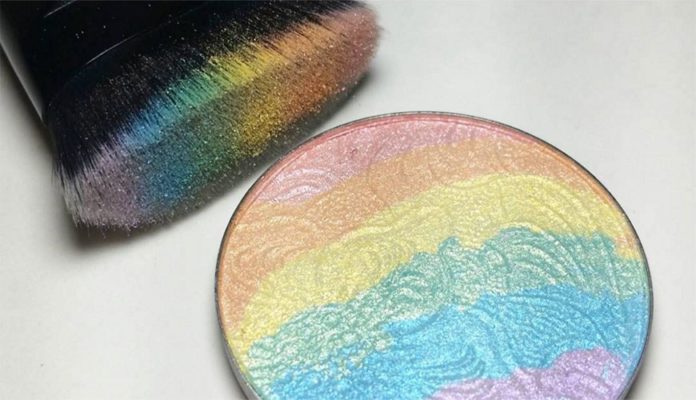 You might have come across pictures of Beautiful Rainbow Highlighter from different makeup brands all over the social media. People are swooning over these rainbow highlighters at the moment. This makeup trend is a big hit among makeup lovers who love to experiment with fun makeup looks. These highlighters are great for fun festive and weekend makeup looks. We have included the best drugstore and luxe rainbow highlighters to get the Unicorn Glow.
Wet n Wild Rainbow Highlighter– This Wet n Wild Highlighter one of the best drugstore rainbow highlighters. It has highlighter shades in hues of yellow, pink, pale blue, orange, pale green, and lavender. You will get a beautiful greenish-gold tint when swirled all the colors together. This highlighter will give a metallic finish. If you want to create some fun makeup looks and are not willing to spend a lot of money, then this drugstore rainbow higher is a must-try. Get that unicorn glow without putting a hole in your pocket.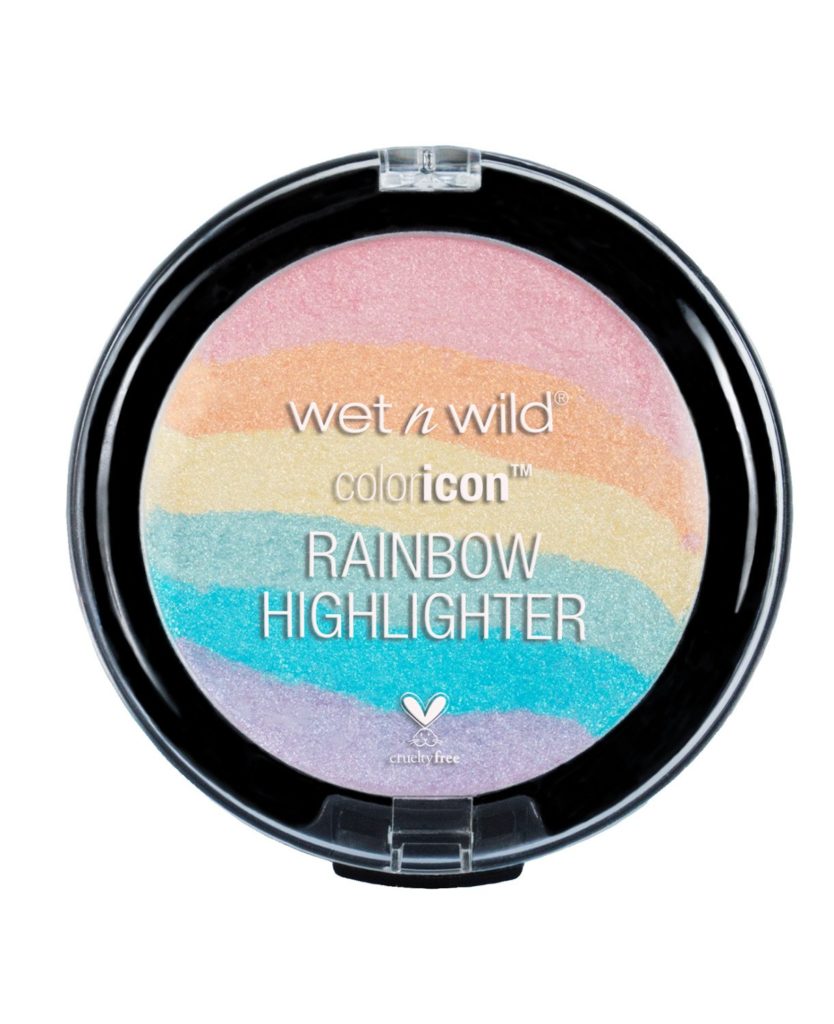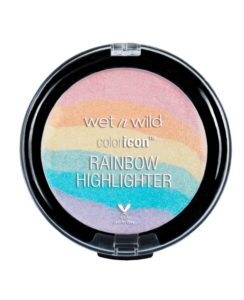 Pros
Gives a beautiful metallic finish
 Blends really well
Pocket-friendly
Easy to use
Extremely saturated highlighter
It is cruelty-free
  Cons
There are no cons. It is a beautiful highlighter.
Too Faced Diamond Highlighter– This Too Faced prismatic highlighter is infused with crushed real diamond powder, and for extra luxurious sparkle, light-reflecting pearls are used. The formula is poured by hand to ensure that every highlighter looks different, just like real diamonds. Swirl blue, gold, and pink shades together to get your custom highlighter shades. You can use this Rainbow highlighter on the face or anywhere on the body for a pure and radiant glow.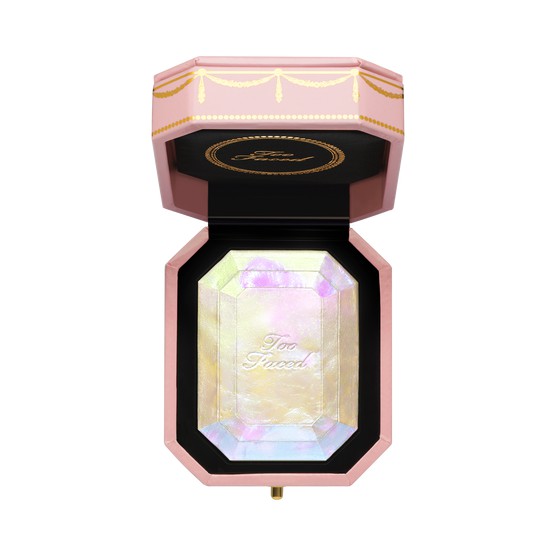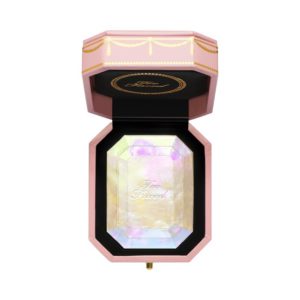 Pros
Long-wearing highlighter
Very pigmented
Buildable
Very versatile highlighter
Suitable for every skin tones
Gives a beautiful, radiant glow
  Cons
Chaos Makeup Kaleidoscope Rainbow Highlighter– This is one of the best rainbow highlighters. This Chaos Makeup Kaleidoscope highlighter is like magic in a pan. The formula is handcrafted and infused with Leaves and coconut. The texture of this rainbow highlighter is very beautiful and dreamy. This highlighter is not chalky at all and has a great pigment. You can intensify the coverage by building it up. Customize and create fun makeup looks.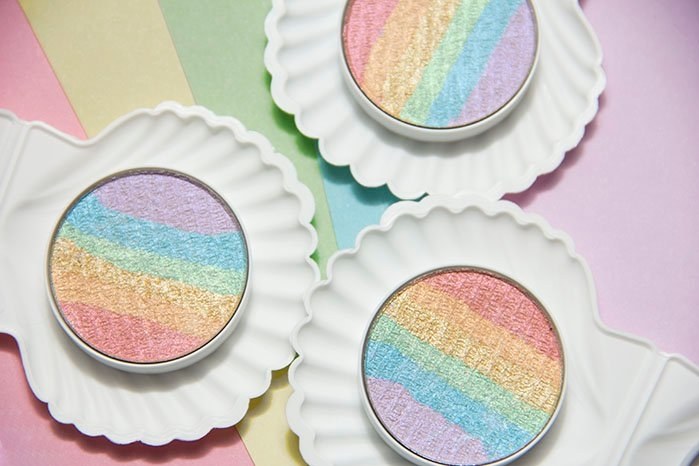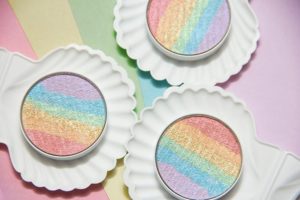 Pros
The packaging is very beautiful
Made using 100% natural ingredients
Suitable for every skin tone
Radiant iridescent glow to full coverage
Great value for money
Cons
Makeup Revolution Rainbow Highlighter– This highlighter from Makeup Revolution is a big makeup palette. This giant pan has many bright colors ranging from purple, blue, green, yellow, and pink. You can use these rainbow highlighter powders in many ways. The size of this highlighter pan makes it easy to use individual colors, and by mixing them together. The highlighter colors are perfect for summer and spring season to stand out in the crowd. This Makeup revolution drugstore highlighter is one of the best rainbow highlighters in this range.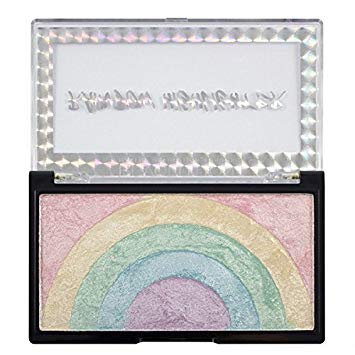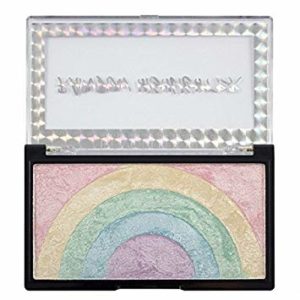 Pros
Long-wearing highlighter
Great Value for Money
Blends really well
Very versatile highlighter
Beautiful and soft texture
  Cons
No cons at all. Fall in love with this beautiful rainbow highlighter.
Bitter Lace Beauty Prism The Original Rainbow Highlighter– Bitter Lace Beauty is an Indie Makeup & Beauty brand. This brand became famous because of its unique makeup product design and Exquisite design. The colors are in a spectrum of six beautiful highlighter shades. You can get a subtle glow, and full-on unicorn glam looks flawlessly using this rainbow highlighter.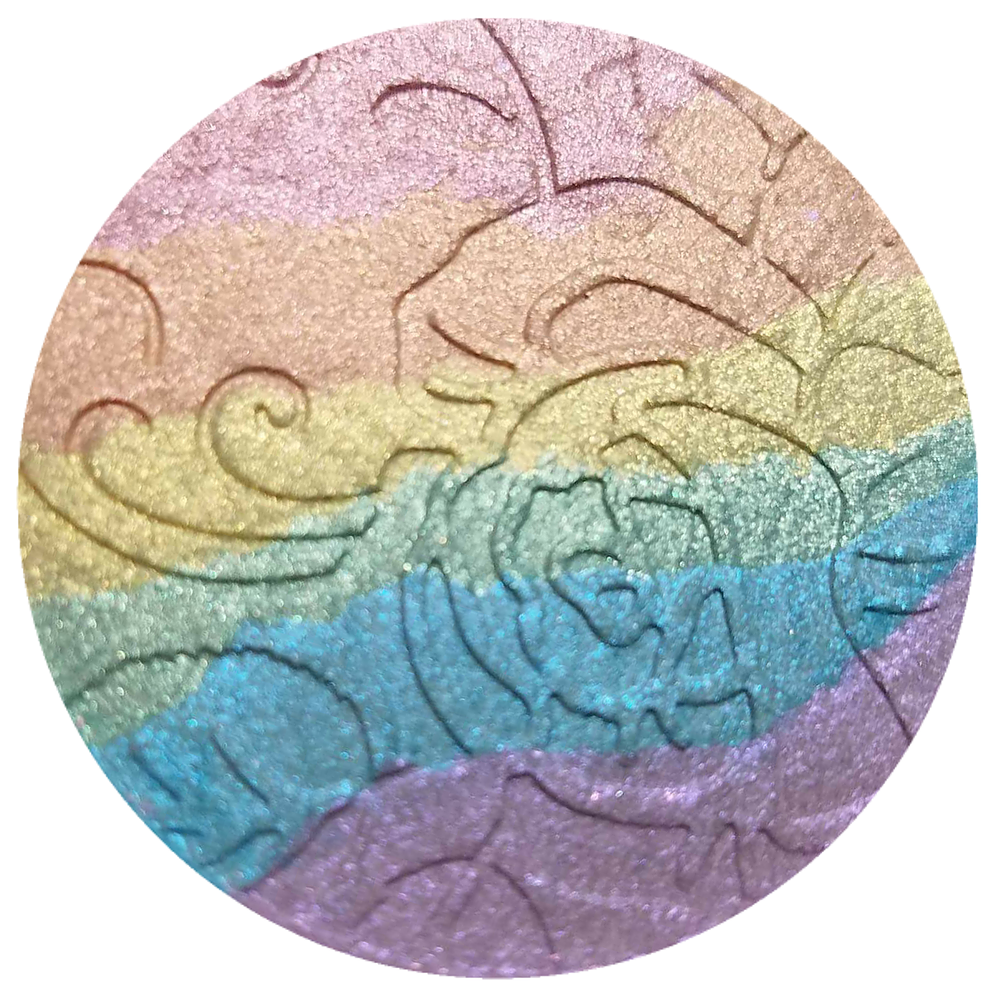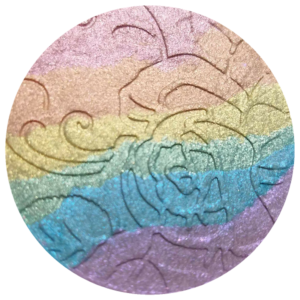 Pros
Long-wearing highlighter
Buildable
Will suit every skin tone
Cruelty-free makeup products
             Cons
This rainbow highlighter is not available easily.
Heart Revolution Unicorn Rainbow Highlighter– This affordable drugstore highlighter is perfect for you if you want a punch of color. The highlighter colors can be used to get a subtle glow when using on a daily basis. You can swirl the brush through every color in the pan to get a metallic finish blue, green cool-toned highlighter. This highlighter will give a beautiful frosted metallic finish without any chunky glitters.
Pros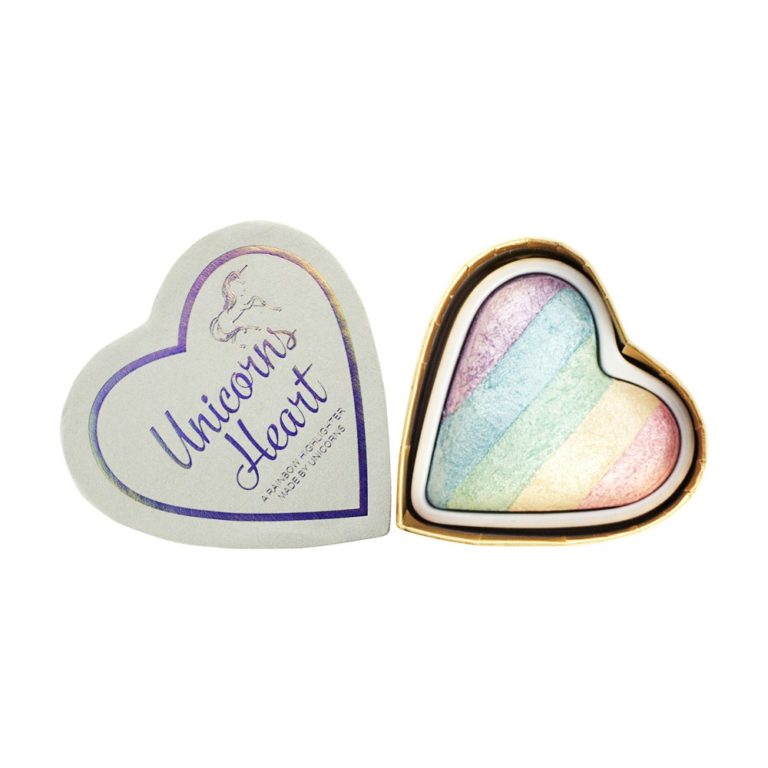 Will suit every skin tone
Blends well
Does not have chunky glitters
Very versatile highlighter
Pocket-friendly
  Cons
Read More- 5 most luxurious Best Makeup Brands in the world.